US News today, June 24: Seattle mayor proposes $20 million cut in police spending
Former President Obama raised fund to help Biden, Senate urges Pentagon to make UFO reports in public, seven states report highest coronavirus hospitalizations since pandemic began and Seattle mayor proposes $20 million cut in police spending are remarkable news today.
Former President Obama raises fund to help Biden
Former President Obama raised $ 11 million in online funding to support Democratic presidential candidate Biden in an effort to defeat President Trump, The Guardian reported.
Obama proved his influence by attracting a large audience to the online fundraising event on June 23 and made it the most successful financial event in the entire election campaign of Joe Biden, according to the press secretary TJ Ducklo of the Democratic presidential candidate.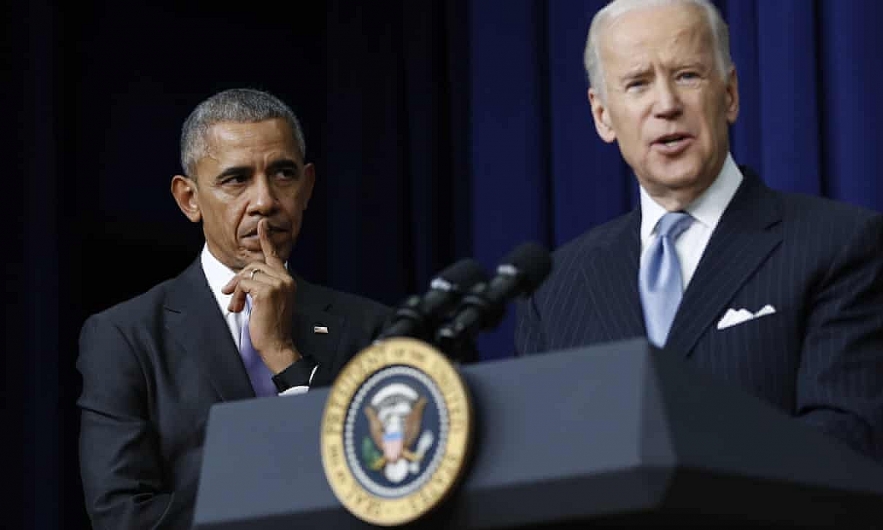 Barack Obama and Joe Biden. Photograph: Carolyn Kaster/AP
About $ 7.6 million of this sum was donated from 175,000 grassroots donors, "who are continuing to empower this campaign every day," Ducklo tweeted.
It was the most money raised by a single event by the former vice-president so far during his presidential campaign, and came on the heels of the Democratic party and Biden's campaign out-raising Donald Trump in May for the first time.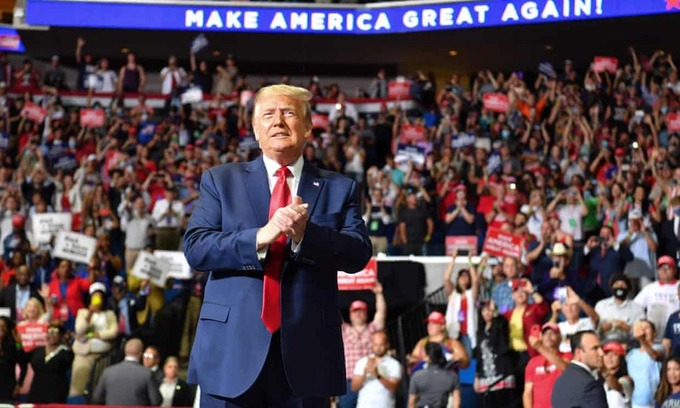 President Donald Trump at a campaign event in Tulsa, Oklahoma, June 20. Photo: AFP.
At the event, however, Obama urged viewers to learn the lessons from 2016 and not take the election for granted. Referencing what he called a "great awakening" among younger Americans pushing for reforms, Obama said that "just because this energy is out there does not mean that it assures our victory and it does not mean that it gets channeled in a way that results in real change."
"There's a backlash, that is fierce, against change," Obama added.
Senate urges Pentagon to publicize UFO reports
In the annual authorization bill, Senate Intelligence Committee required the Pentagon to report in detail and publicly about the UFO program, The Hill reported.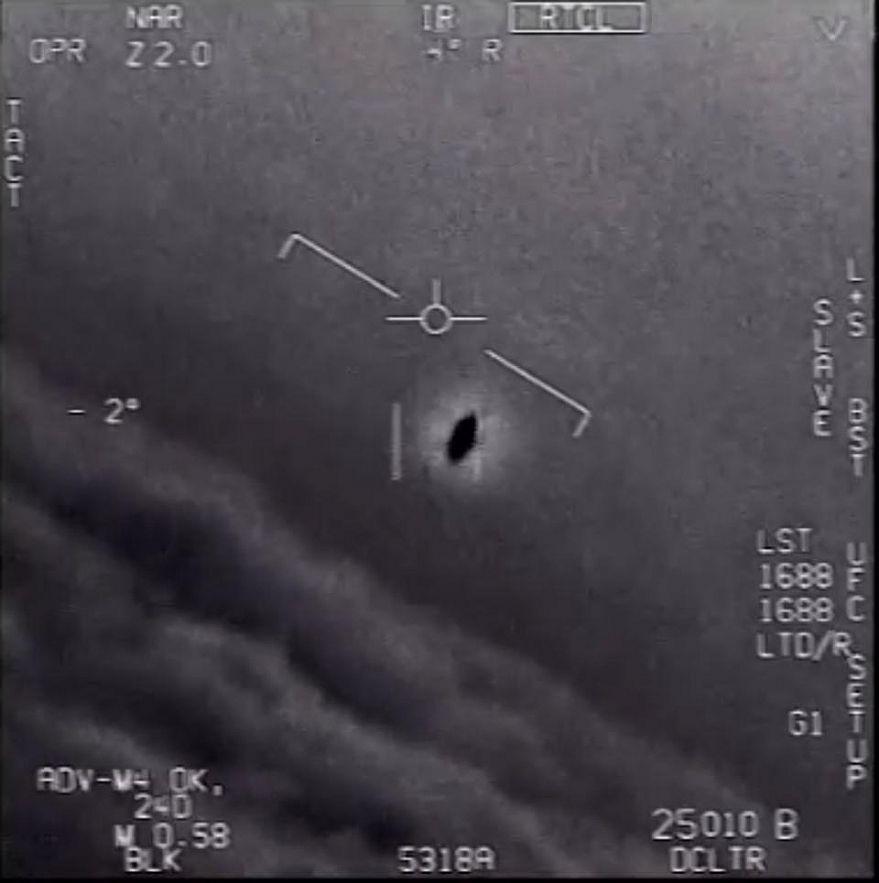 The Pentagon formally released three unclassified videos taken by Navy pilots. Photo: PENTAGON
"The Committee remains concerned that there is no unified, comprehensive process within the Federal Government for collecting and analyzing intelligence on unidentified aerial phenomena, despite the potential threat," the bill reads.
"The Committee understands that the relevant intelligence may be sensitive; nevertheless, the Committee finds that the information sharing and coordination across the Intelligence Community has been inconsistent, and this issue has lacked attention from senior leaders," it continues.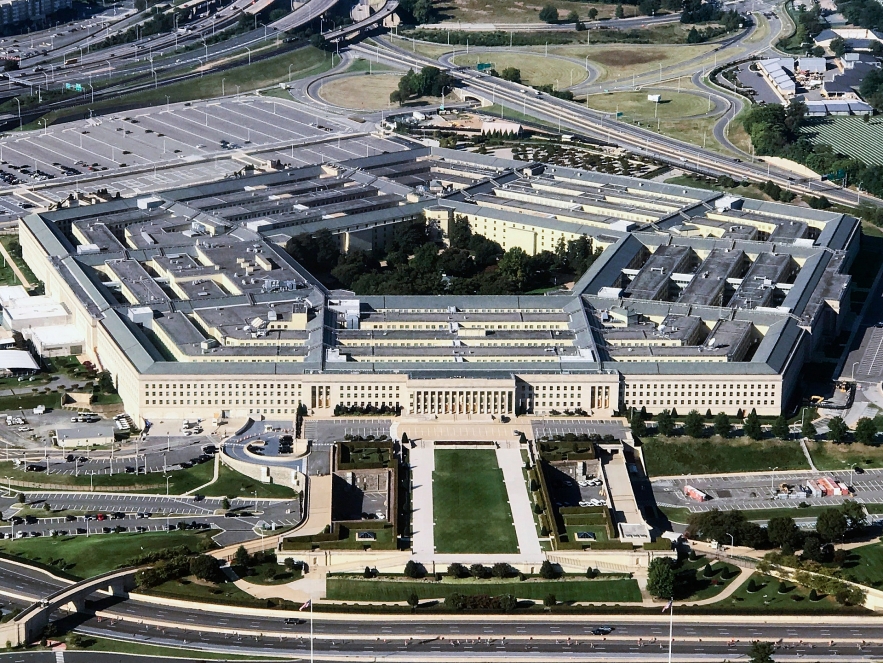 Pentagon in the US. Photo: Getty
The bill specifically calls on the Unidentified Aerial Phenomenon Task Force at the Office of Naval Intelligence (ONI) to standardize its data collection and to see if any UFOs are linked to "adversarial foreign governments" or pose a threat to "U.S. military assets and installations."
The Intelligence Committee requested the unclassified analysis within 180 days of the bill's passage, including from the ONI, the FBI, satellites and human spies. The report could include a classified annex.
Seven states report highest coronavirus hospitalizations since pandemic began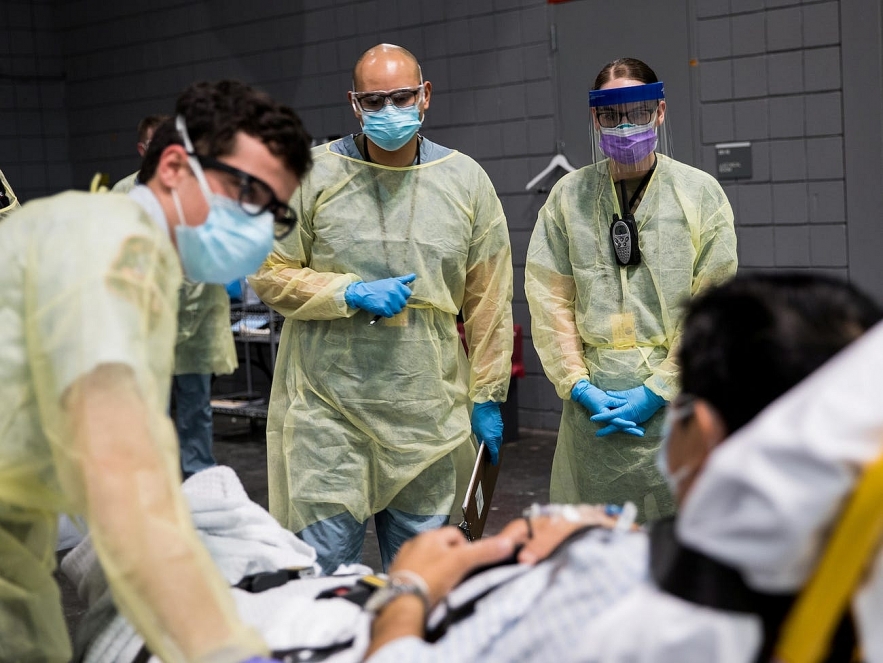 Soldiers assigned to the Javits New York Medical Station conduct check-in procedures on an incoming coronavirus patient with local emergency workers in New York City, April 5, 2020. Photo: U.S. Navy
According to The Washington Post, seven states are reporting new highs for current coronavirus hospitalizations, according to data tracked by The Washington Post - Arizona, Arkansas, California, North Carolina, South Carolina, Tennessee and Texas - as the number of infections continues to climb across the South and West. More than 800 covid-19 deaths were reported in the United States on Tuesday, the first time fatalities have increased since June 7.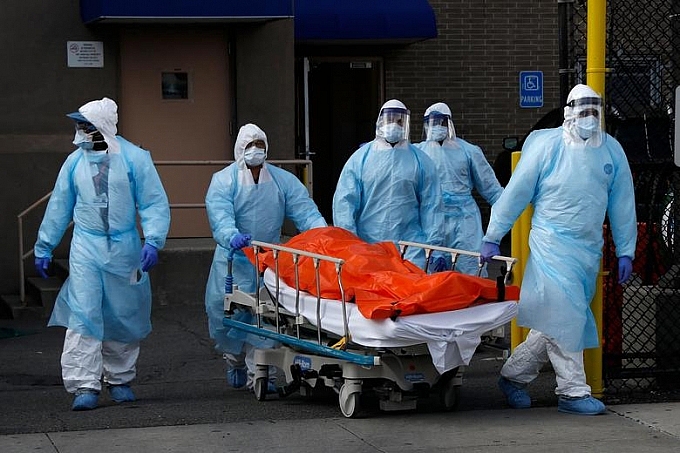 Health officers carrying the body of Covid-19 patient in New York. Photo: Reuters
Texas and California on Tuesday eclipsed 5,000 new cases of the novel coronavirus over a 24-hour span - records in those states. Arizona, Nevada and Missouri also logged new single-day highs. Overall, 33 states and U.S. territories now have a rolling average of new cases that is higher than last week.
Top federal health officials warned Tuesday that the surge in infections in more than a dozen states could worsen without new restrictions. They also contradicted President Trump's recent claims that he told officials to slow testing so the country would record fewer cases.
Seattle mayor proposes $20 million cut in police spending
SEATTLE, WA - MAY 30: Protesters riot in the streets following a peaceful rally expressing outrage. Photo: Getty
Seattle Mayor Jenny Durkan will ask the city council Wednesday to cut about $20 million from the budget of the police department, according to the mayor's office, CNN reported.
It is one part of a set of budget cuts to deal with a city shortfall of $378 million dollars due to the combination of lower tax revenue and increased demand on services during the COVID-19 health emergency.
The proposed cut to the city's police department is the largest reduction in the mayor's budget proposal.
Seattle Mayor Jenny Durkan. Photo: Reuters
"Our city has record unemployment and unprecedented loss of $300 million to our budget, and a civil rights movement that is demanding action to rethink policing, acknowledge and dismantle institutional racism and invest in true community health and opportunity"
"Even in this unprecedented and challenging moment, I believe our 2020 budget addresses in part our community's needs at this critical time.", said mayor Durkan.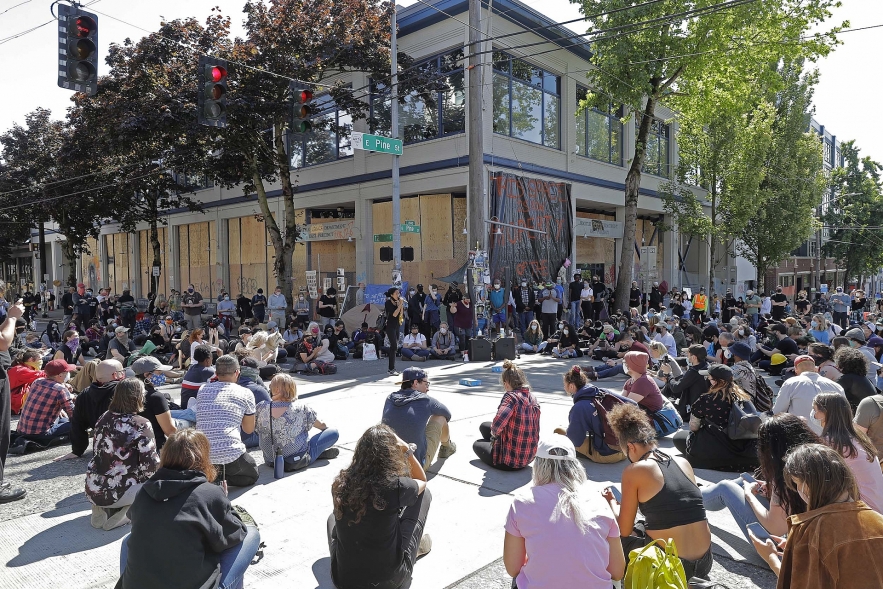 Protestersare sitting in front of the Seattle Police Department East Precinct building, on June 11. Photo: AP
About $4 million dollars of the funding cut would come from a freeze on plans to build a new North Precinct building, while the rest will come from a reduction in spending. Durkan wants the city to freeze spending on new police vehicles and put a hiring freeze on sworn officers next year.
The proposed cut amounts to about 5% of the police budget, but Durkan is asking the police department to come up with plans to cut up to 50% of its spending in next year's budget.