German expert: US-China relation is at early stage of Cold War
Peter Bayer, Coordinator of Transatlantic Cooperation said that the US and China relation is at the early stage of the Cold War.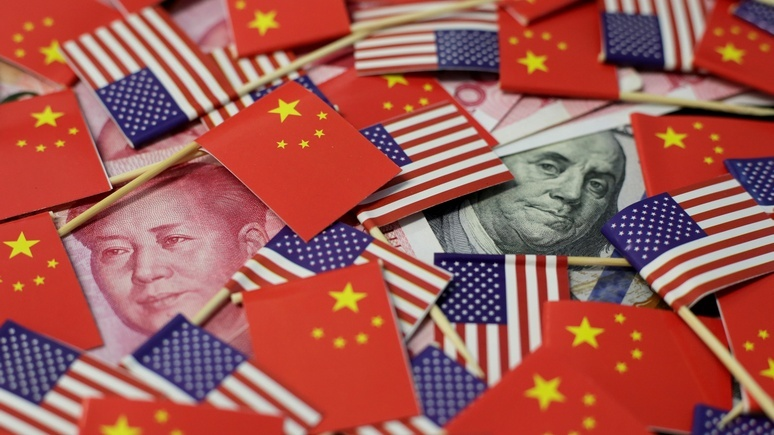 Tensions between the US and China show no sign of cooling down Photo: Reuters
German Der Spiegel newspaper cited Peter Bayer as saying that the tension between the US and China will be decisive in this century and it is time for Europe to be more united.
Bayer said that the US-China relation is at the early stage of the Cold War. Regardless of the outcome of the US presidential election, Europe will "adjust the great challenge in partnership with the US".
According to Bayer, US President Donald Trump's opponent, Democrat Joe Biden, also stated his intention to "pursue tough policies towards China".
Bayer urged that the European Union (EU) needs to be more united. "Europe should review what it can build on this value base - including taking into account its systematic rivals such as China and Russia,"
Fractured U.S.-China relations moving in 'very dangerous direction,' U.N. chief warns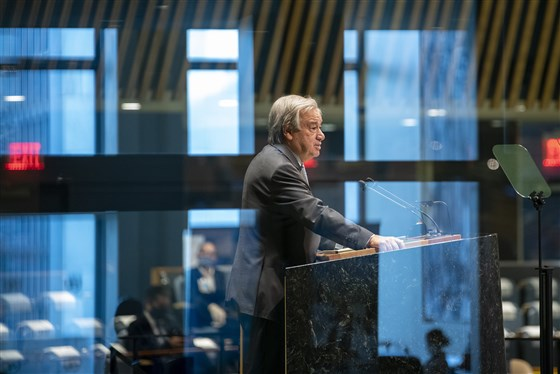 Guterres addresses the U.N. General Assembly. Photo: U.N. / Getty Images
Secretary-General António Guterres warned the U.N. General Assembly in New York on Tuesday that the world has become increasingly defined by the "great fracture" between Washington and Beijing, NBC News reported.
In a doom-laden speech, he said the United States and China are "moving in a very dangerous direction," with divisions based on trade and technology that could easily escalate into a military conflict.
"We must do everything to avoid a new Cold War. We are moving in a very dangerous direction," Guterres said. "Our world cannot afford a future where the two largest economies split the globe in a great fracture."
He added, "A technological and economic divide risks inevitably turning into a geo-strategic and military divide. We must avoid this at all costs."
US restrictions on SMIC to force China to quicken self-reliance of microchips
The US' reported sanctions on the Semiconductor Manufacturing International Corp (SMIC) could not only deal a heavy blow to the Chinese chipmaker but will also force the whole country, from the policymakers to industry players, to find out an effective way to grow a completely self-reliant industrial chain, even if it means huge losses in the short term, industry analysts said.
They noted that a ban could also be seen as the Trump administration's latest and short-sighted struggle in an effort to gain the political benefit, and may end up affecting enterprises across the world along the industrial chain, and will likely draw a "collective fight-back" that will threaten its dominance in the global high-tech sector, Global Times reported.
The US has imposed restrictions on exports to China's biggest chip maker SMIC after concluding there is an "unacceptable risk" the equipment supplied to it could be used for military purposes, Reuters said, citing a letter seen by it from the US Commerce Department dated Friday.
The Financial Times also reported that the US has imposed sanctions on SMIC, citing a letter the US Department of Commerce sent to related companies.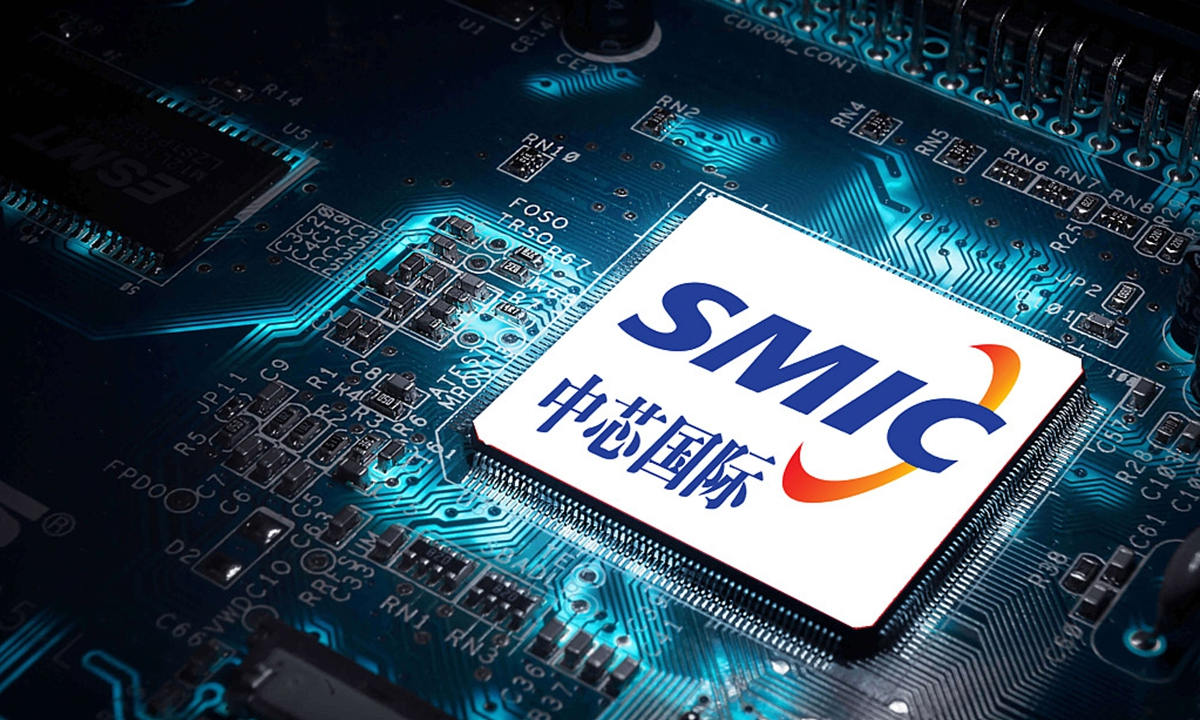 Self-developed main control chips developed by a company based in Shanghai are showcased in April.
Photo: VCG
Following the move, companies must obtain export licenses before shipping crucial US software and equipment to SMIC, which experts say could cripple SMIC's operations.
The Pentagon earlier this month said it was working with other agencies to determine whether to blacklist SMIC for the alleged links to China's military, Reuters reported.
The Global Times had not found the document on the department's official website as of press time on Sunday.
In a statement sent to the Global Times, SMIC said that it has not received any official notification about the US sanctions, reiterating that SMIC only provides products and services for civilian and commercial end-users. "SMIC has no relationship with the Chinese military and does not manufacture for any military users," the statement said.
"It's highly likely that the Trump administration is mulling the ban, as it's their last chance to play the card ahead of the US presidential election," Xiang Ligang, a veteran industry analyst, told the Global Times.
The Trump administration is applying pressure in a desperate attempt to score political points ahead of the US Presidential election in November as the administration has found that the crackdown on Chinese firms including Huawei, WeChat, and TikTok has not generated a "big windfall," Ma Jihua, an industry analyst, told the Global Times.
It now appears that China needs to have a fighting spirit to master the entire chain of research and production in the semiconductor industry in order to get rid of the US bullying, though it will require time and huge costs, analysts said.
Earlier, the US put new restrictions on Chinese diplomats in America, barring senior envoys from visiting universities or meeting local government officials without approval. China then also took countermeasures against the US by restricting the movements of US diplomats in China.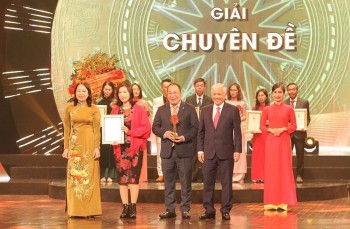 Overseas Vietnamese
VietnamTimes (Viet Nam Union of Friendship Organizations) is a reliable address for overseas Vietnamese to quickly and objectively update political, economic, cultural, and social news. The agency has created a helpful forum and connection between expatriates and the motherland.