German student earns top mark for 700-page Vietnamese thesis
Etienne Mahler, a student at the University of Social Sciences and Humanities, Vietnam, recently caught attention for his Vietnamese thesis
Etienne Mahler was born in Hemmoor, Germany, and went to Vietnam in 2014 to attend a six-month exchange program between Göttingen University in Germany and the University of Social Sciences and Humanities (USSH), Vietnam. Fascinated by Vietnamese culture and people, Mahler was determined to continue his study in Vietnam, and has studied here ever since.
Mahler was an outstanding student during his time at USSH, winning first prize at the faculty and university research contests. In 2018, he won second prize at the student scientific research competition held by Vietnam National University, the umbrella university of USSH.
Mahler initially chose "challenges facing the Vietnamese government in Covid-19 prevention and control" as his thesis topic. Halfway through, the German student had to work on a new topic, because Vietnam had controlled the pandemic at the time. Mahler understood that his research needed to explore a new horizon, and as such everything he had researched seemed futile.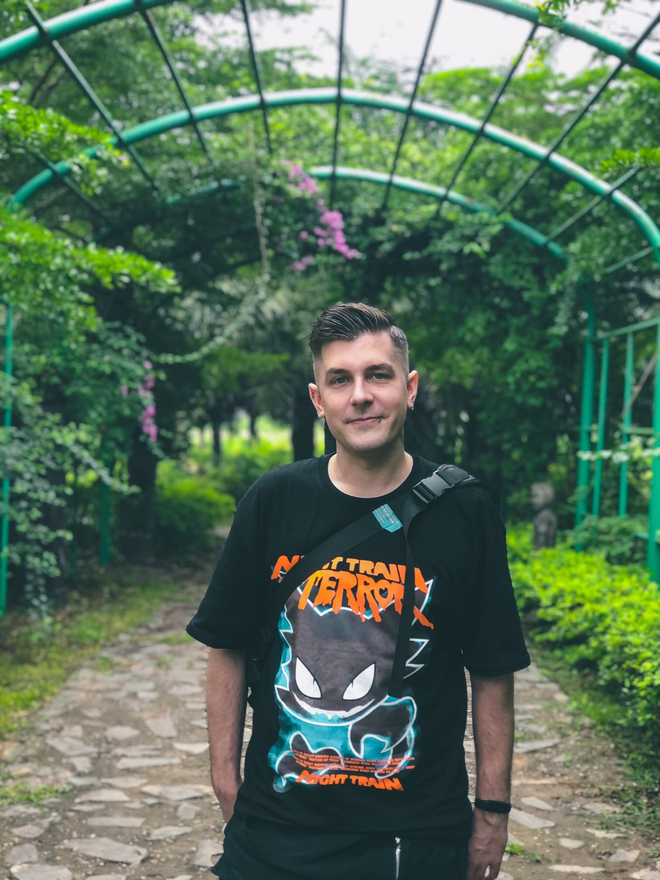 Etienne fell in love with its Vietnam and its people. Photo: Vietnam Times
Mahler turned to focus his thesis on "digital education at USSH: Current situation, expectation and future direction." To complete his new thesis, he spent two hours every day writing and reading documents. When he had energy and time to spare, he wrote non-stop. His four-chapter thesis was completed in two months. After finishing, he asked two Vietnamese friends to proofread the thesis. Before submission, he asked his supervisor for feedback. "She said my style of writing was not wrong but somewhat unnatural. She asked me if I wanted to change anything, but I wanted to keep it as it was," he said.
Looking back at the challenges completing the thesis, Mahler said he struggled writing in Vietnamese despite being in Vietnam for seven years. "It took me a lot of time to find the suitable word to express my idea. I also had to construct my sentences appropriately so readers could understand what I wanted to convey," he said.
His tireless efforts paid off with a thesis of over 700 pages, including 125 pages of research and 600 pages of annexes. The thesis was praised its excellence that went beyond what a regular foreign student could do. It achieved the highest score of 10.
Etienne Mahler received first prize in the 2017-18 student scientific research contest. Photo: Vietnam Times
Dr. Le Thi Thanh Tam, Mahler's supervisor, said: "Writing a 100-page thesis is already a challenge to a Vietnamese student, but Etienne managed to write 125 pages. This is one of the most special I have seen. It showcases Etienne's confidence, characteristics, and self-responsibility."
As the representative student, Mahler strives to look after other foreign students and can speak English, Vietnamese and Chinese fluently, and often acts as a bridge bringing students together.
He hopes to stay in Vietnam to understand more about its culture, languages and people. Mahler is currently an editor and translator for some newspapers and scientific journals in Hanoi.
"I hope to continue living, working in Vietnam and contributing to its socio-cultural development," he said.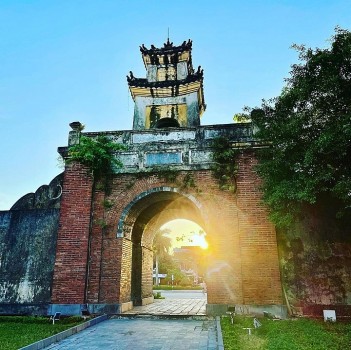 Travel
Quang Binh has many natural wonders as well as magnificent man-made architecture, one of which is Quang Binh Quan