Vietnamese Lychees Impress in International Market
After being exported to Australia, Vietnamese lychee was auctioned up to US$2,254 per kilo, supermarkets of France, Germany, and Norway also competed to order this fruit.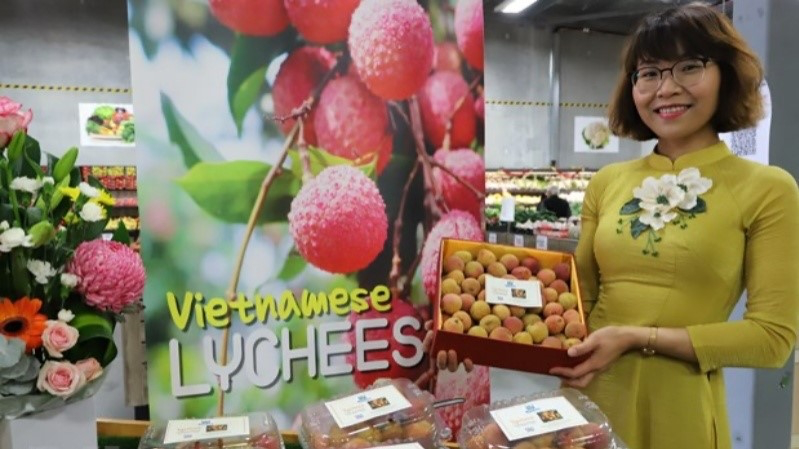 One kilogramme of Vietnamese fresh lychees was sold for AUD3,000 (US$2,254) at a special auction in Australia. Photo: VNA
Vietnamese fresh lychees auctioned at US$2,254 per kilogram in Australia
One kilogramme of Vietnamese fresh lychees was sold for AUD3,000 (US$2,254) at a special auction in Pert city of West Australia recently, which opened the Vietnamese Lychee Week held by the Vietnamese Trade Office in Australia.
The auctioned lychees are chosen from the first batch of 17 tonnes of fresh lychees in the crop of 2021 that has just arrived in Australia.
The auction, took place in MCQ supermarket on June 16, drew a large number of visitors who lauded the outstanding quality of Vietnamese lychee this year.
This year is expected to be a good year for Vietnamese lychee in Australia. The leading importer of Vietnamese farm produce in Australia, 4wayfresh, said that this week, an additional batch of lychees will arrive in West Australia as part of its plan to import 100 tonnes of lychees in this crop. In other states such as Victoria and South Australia, importers are importing fresh lychees from Vietnam to meet the market demand.
Vietnamese lychee has been favoured by Australian consumers since the product was first sold in the country in 2015. Last year, 80 tonnes of the product was sold in the market, cited NDO.
Ly Hoang Duy, director of 4wayfresh, said that Vietnamese lychee has outstanding taste and quality thanks to improved storage and transport technology. The majority of consumers in Australia agree that this is the best of its kind in the market.
This year, Australian importers plan to import 300-500 tonnes of Vietnamese lychee.
Supermarkets of France, Germany, and Norway race to order Vietnamese lychees
The Ministry of Industry and Trade said that sample products were sent to all Eurasian supermarkets in the Netherlands for testing and received a strong response from supermarket owners.
Immediately, orders of several hundred kilograms to 1 ton of lychee from each supermarket in the Netherlands, France, Germany and Norway were quickly ordered.
"This empowers importers to continue to bring fresh litchi from Hai Duong and Bac Giang to the Netherlands in the next 1-2 weeks by air," the Ministry of Industry and Trade informed.
Besides, online sales websites of the Netherlands and France also quickly received orders for Vietnamese lychees imported and distributed by LTP.
According to Vo Thi Ngoc Diep, Vietnamese Trade Counselor in the Netherlands, bringing Vietnamese lychees to the Netherlands faces many difficulties, requiring great efforts from both exporters and importers.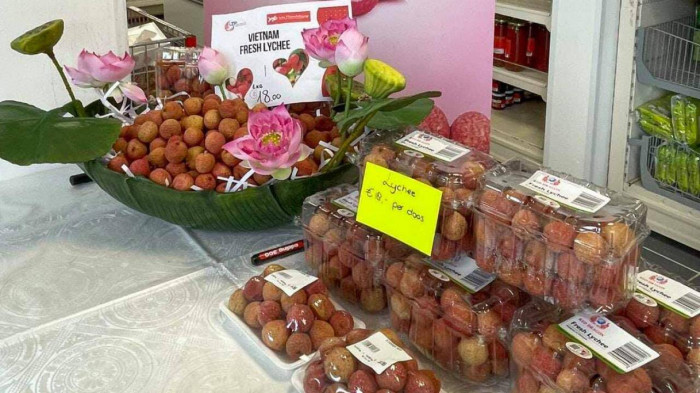 Sample products have been sent to all Eurasian supermarkets in the Netherlands for testing. Photo: Baogiaothong
In the Netherlands, LTP has planned in advance, but when it comes to order fulfillment, there are many difficulties such as not having samples to offer to supermarkets, receiving orders early from May and then having to cancel because the goods did not meet the standards for importing into the Netherlands.
"The difficulty for importers is to take advantage of the opportunity to soon introduce Vietnamese fresh lychees to consumers before the official Chinese lychee is still exported to this market every year," Diep said.
However, the plus point for this shipment of litchi imported from Vietnam this time is that it has a traceability stamp developed by the Trade Promotion Department (Ministry of Industry and Trade) to increase the brand name for Vietnamese lychee.
This is also the first time that Vietnamese fresh lychees have been officially imported into the Netherlands and distributed from this country to neighboring EU countries. "With positive results from the market, it is hoped that Vietnam's fresh litchi will continue to penetrate well into the Dutch market in the coming years," Diep said.
On June 17, 2021, nearly 1 ton of Thanh Ha lychee (Hai Duong) was delivered by a new import and wholesale partner in Japan to 150 retail outlets across Japan.
This year, according to aggregated information from the import and export hubs of the Vietnam Trade Office in Japan, it is expected that about 1,000 tons of fresh lychee will be exported to Japan this year.
This number will be a large increase in production compared to last year, helping Vietnamese lychees to strongly assert their foothold in the Japanese market.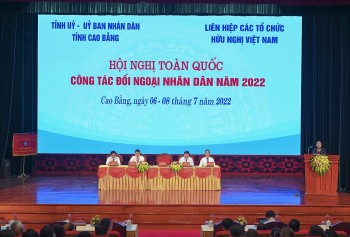 Friendship
During the event, many important issues will be discussed, and constructive suggestions and solutions will be provided to promote more effective people-to-people diplomacy operations.