Return the favor: France, Germany assist Vietnam's Covid control effort
When Covid-19 broke out in Europe and face masks were scarce, Vietnam has offered a wide range of assistance to EU countries and its people. Now they returned the favor to Vietnam.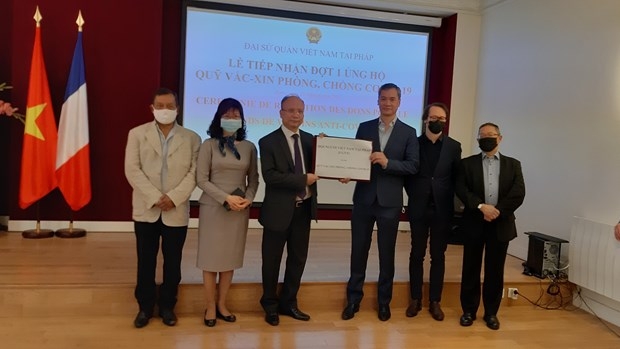 Vietnamese Embassy in France receives EUR 20,000 in support of Vietnam's Covid-19 vaccine fund. Photo: VNA
Assistance in cash and kind are sending from France, Germany as a return in favor of Covid-19 aid Vietnam sent to EU countries and its people earlier in the pandemic.
The Vietnamese Embassy in France on June 25 received EUR 20,000 (USD 23,870), donated by the Vietnamese community and several organisations and associations in France in support of Vietnam's Covid-19 vaccine fund, reported VNA.
President of the France-Vietnam Friendship Association Gérard Daviot thankes the Vietnamese Government for presenting face masks and medical equipment to French people when the pandemic broke out in the country in March last year.
Vietnamese Ambassador Dinh Toan Thang expressed his gratitude for the donation, adding that his embassy will transfer the money to Vietnam as soon as possible.
On the same day, numerous German states presented the token of over 190,000 Covid-19 quick test kits to Vietnam.
The assistance was raised by the four states of Hamburg, Bremen, Mecklenburg-Vorpommern, and Sachsen-Anhalt. It will be arrive Vietnam early next week.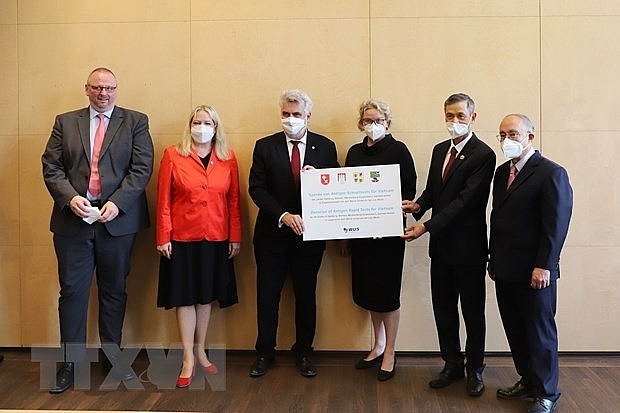 Vietnamese Ambassador to Germany Nguyen Minh Vu (second from right) receives the aid from the German states. Photo: VNA
Last year, with Germany reeling under an outbreak in coronavirus cases, the Vietnamese Government, organisations and individuals, as well as the Vietnamese community in the European country, have helped local people battle the outbreaks by offering hundreds of thousands of masks, and meal portions to frontline medical workers, representatives of the states stressed at the handover ceremony.
For his part, Vietnamese Ambassador to Germany Nguyen Minh Vu underlined that the aid is a symbol of two countries' solidarity and friendship, especially as they are celebrating the 10th year of the strategic partnership.
Even against the backdrop of Covid-19, the relations between Vietnam and German states will continue to flourish in multiple aspects, Vu affirmed.
He also expressed his gratitude to Dr. Kambiz Ghawami, Executive Chairman of the World University Service non-governmental organisation, for supporting the Vietnamese Embassy in receiving and sending the assistance back home.
According to Ghawami, other German states are to present quick test kits to Vietnam in the time to come.
Last month, Leipzig city's citizens and companies also have donated 4,500 rapid Covid-19 test kits for Military Hospital 175, according to t-online, Germany's biggest news portal.
10,000 medical face masks, 500 face shields and 1,000 protective suits, as well as goggles, gloves and shoe covers were donated by the staff of the hospital under the Ministry of National Defense, in support of their German colleagues in April 2020. They were distributed at the Leipzig University Hospital and the St. Georg Hospital.
The gifts were delivered to Germany on last April on a flight by national flag carrier Vietnam Airlines.
A year later, Leipzig companies and private individuals have returned the favor to the hospital.
"With today's donation we can return the favor which was not taken for granted last year and support our Vietnamese friends in the fight against the virus," said Mayor Burkhard Jung on May 20.
The donation campaign was initiated and coordinated by the German-Vietnamese House Association together with other agencies. "True friendship shows itself in difficult times. We are pleased that our wish for support for the Military Hospital 175 has become a reality," said Alexander Redeker, chairman of the board of the German-Vietnamese House Association.
The Covid-19 situation has basically been put under control in Vietnam but the risk of new outbreaks remains high due to the emergence of new coronavirus variants.
The country recorded 123 new cases, including 108 domestic ones, in the past 7 hours and a half to 7:30pm on June 26, according to the Ministry of Health.
The new cases brought the number of local ones to 13,515 and imported ones to1,760.
Vietnam will need VND 22.5 trillion to buy 150 million doses of Covid-19 vaccine to inoculate 75 million people in order to achieve herd immunity.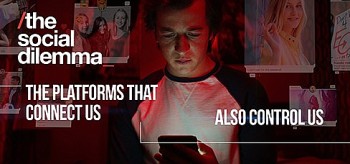 World
Ex-Big tech owners are taking advantage of this social media transition time as a unique opportunity by spreading the word, unveiling a message of the true hidden terror of social media for someone who needs to see it. Along with a documentary investigation and narrative drama to disrupt the disrupters, unveiling the hidden machinations behind everyone's favorite social media and search platforms.