Get Lost In Den Da Coffee – The Oldest Cafe In The Heart Of Ho Chi Minh City
Den Da Coffee, a long-standing coffee chain, where the space is both ancient and modern in Ho Chi Minh City, has just appeared in America's leading architectural magazine - ArchDaily.
Den Da Coffee, which has been one of the most famous coffee brands in Ho Chi Minh City, currently has 8 stores across the city. This unique cafe interior design idea focuses on old Saigon images as a core value to bring fresh air to customers.
When mentioned Den Da Coffee, customers will be deeply impressed with the rustic and modern designs of the building, which makes it stand out from the rest.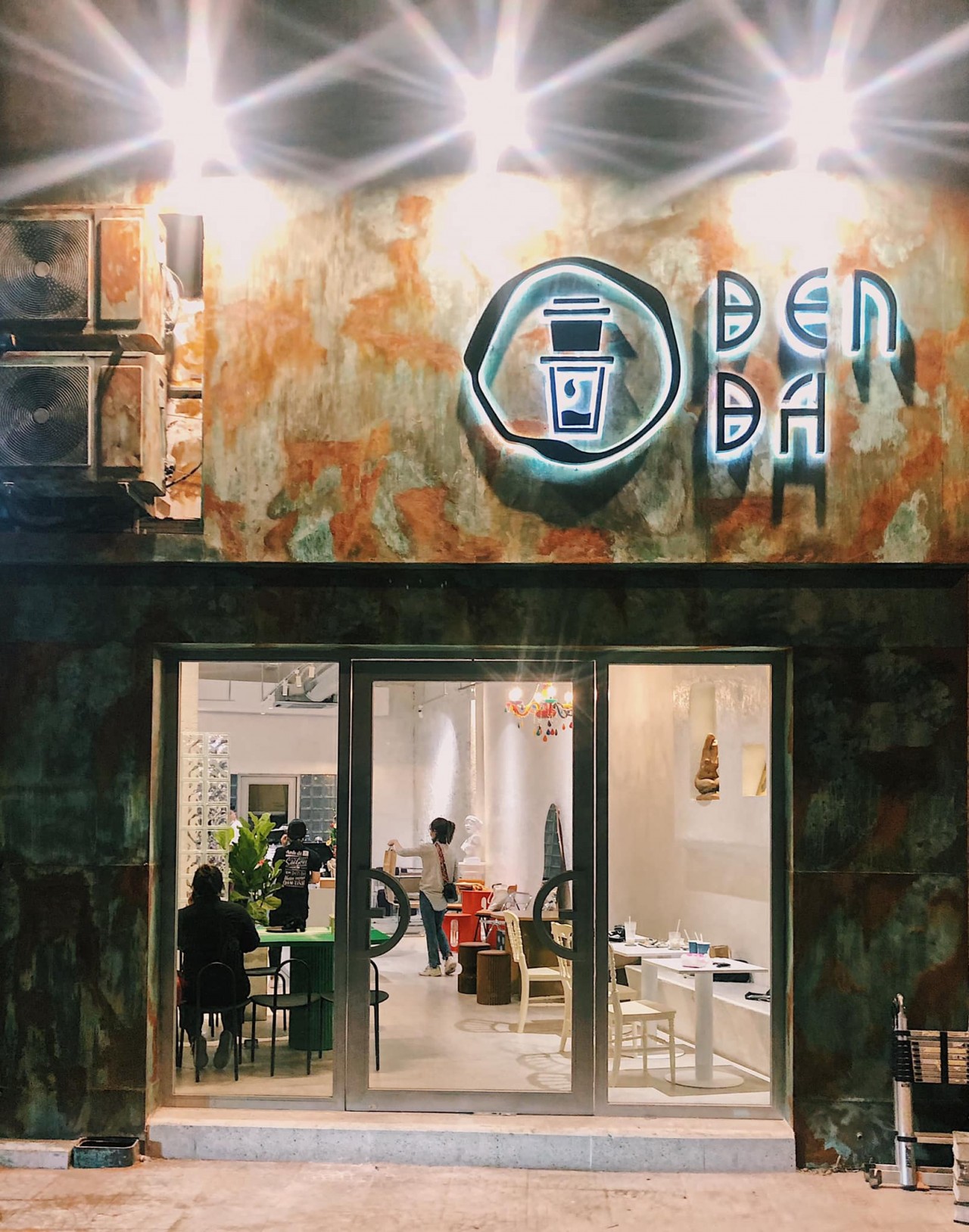 Photo: Cafe Saigon
Den Da Coffee was established in 2014 with a little kiosk in Vincom Plaza by a founder named Tuan Truong.
Den Da was born not only for commercial or business purposes but with the passion of creating a Vietnamese brand that all the Vietnamese people could be proud of.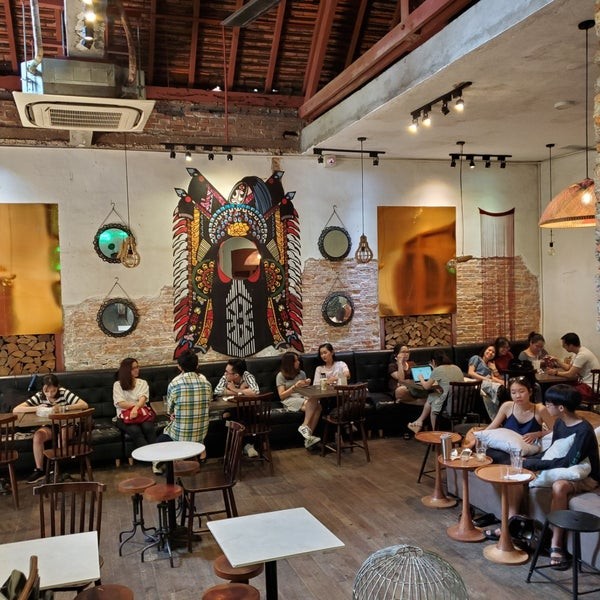 Photo: Foursquare
Den Da Coffee is a coffee-dessert-tea concept shop, besides the retro interior that holds the spirit of Saigon in the 90s, they are known as one of the most popular dessert-toast spots in town.
Stepping into the café, you will discover a very different but lovely corner of Saigon that you have never seen before, which can't be mistaken with anywhere else. It is an extremely nostalgic Saigon with the culture of Boi singing on Pasteur street and a modern Saigon inside another branch located on Yersin. The café is spacious, with quiet corners for visitors to work or gather for a meeting. Especially, the space is decorated for young people to take the most iconic and beautiful Instagram check-in photos.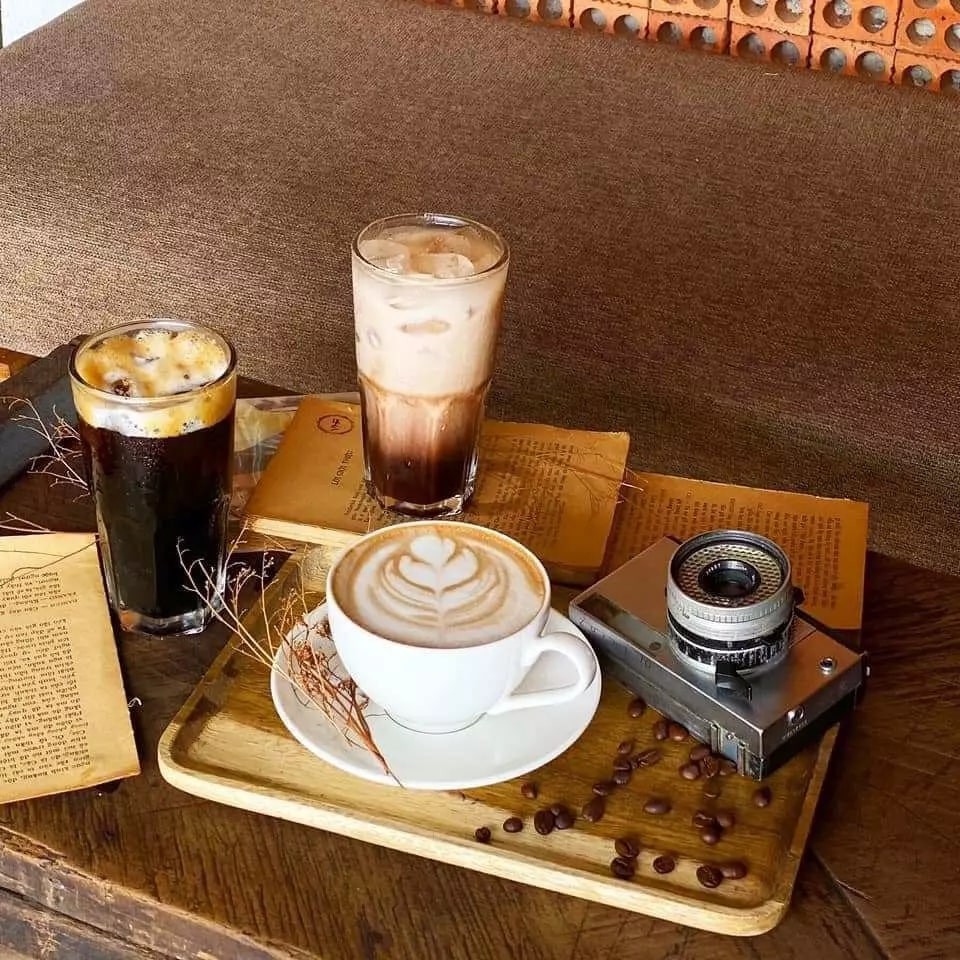 Photo: KKDay
Being one of the few brands that always brings a new breeze into the customer's experiences, Den Da Coffee is still significant for its famous crispy baked toast and deserts made in Den Da's style, with beverages from tea leaves, fresh fruits with no preservatives.
This coffee shop is sure to bring you a feeling of comfort and satisfaction thanks to the layout that integrates classic and nostalgic things with groundbreaking and modern items.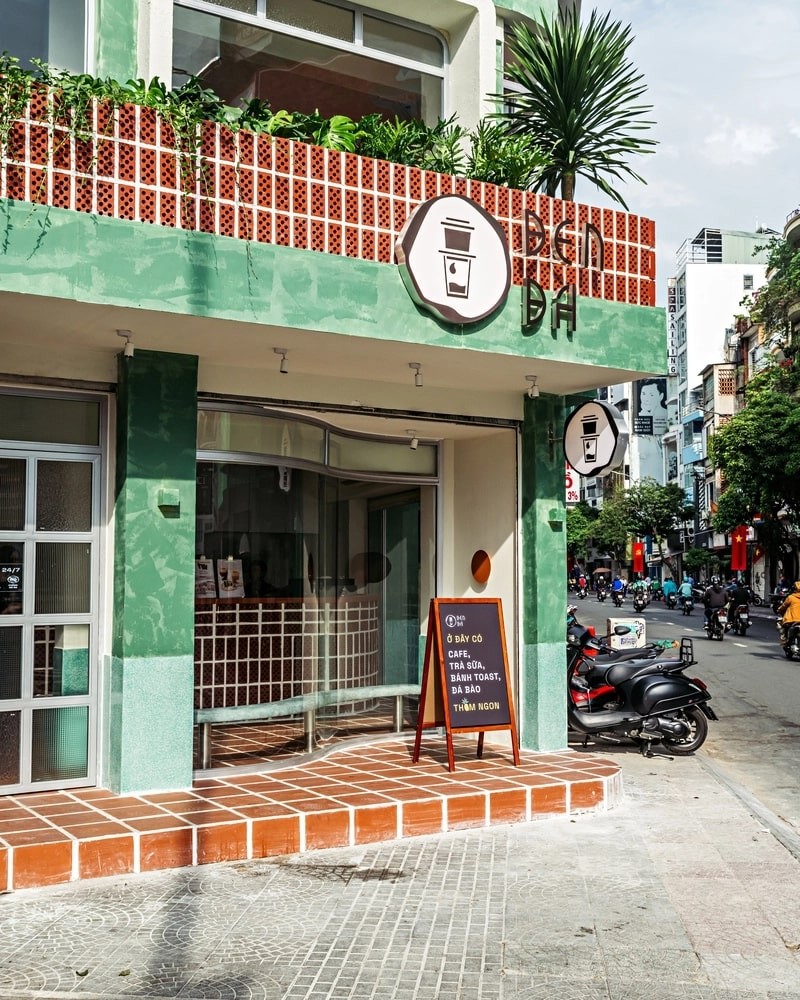 Photo: ArchDaily
The desserts are also very diverse and colorful, but the taste is extremely delicious. The familiar ingredients in southern folk tea dishes are now more modernized when eaten with fruity puddings such as mango, strawberry, green tea, etc, served with cool, fresh shaved ice.
The "magical" combination between slices of crispy toast with the fresh cream and fruit covering the surface, is added with a special sauce that creates a masterpiece, which is both beautiful and delicious.
Photo: Kenh14
The image of the brand's slogan is shown in harmony, with warm yellow light by silicone led lights, highlighting the location for customers to take pictures when they visit the shop.
The menu offered coffee, tea, toast, and dessert. The most significant specialties include Vietnamese black coffee with or without ice, coffee with condensed milk and ice (another traditional Vietnamese drink), green tea (from the Central Highlands), and homemade toast.
Den Da's Vietnamese coffee maintains the tradition of using robusta beans (from Gia Lai Province), which have a stronger taste than arabica beans.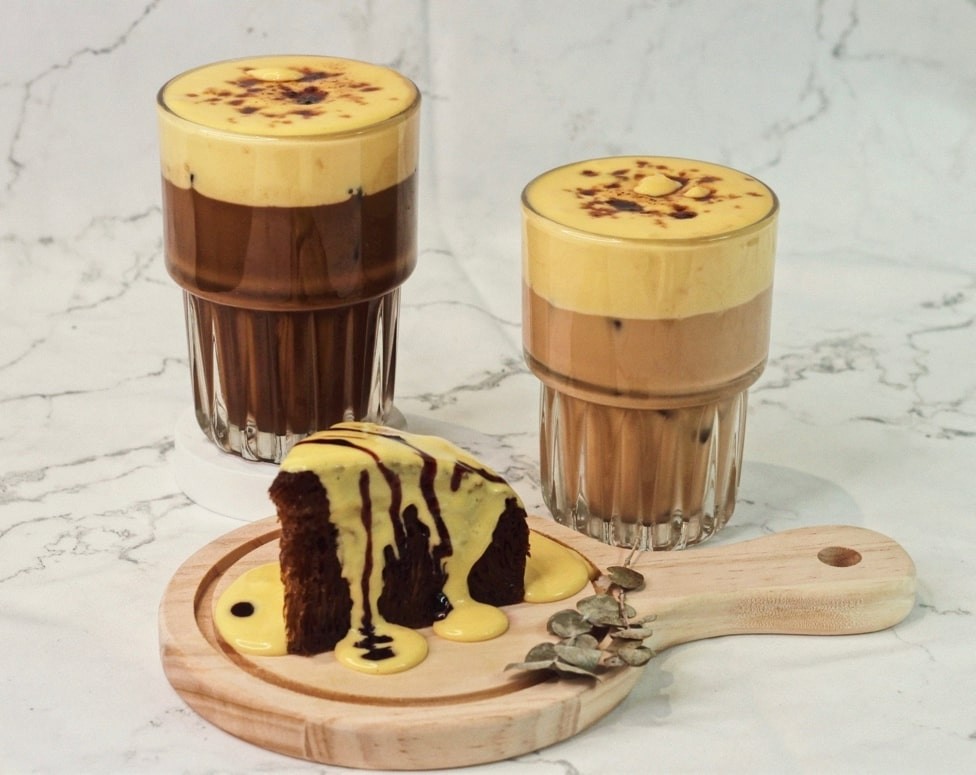 Photo: Kenh14
Other kinds of coffee drinks, with a blend of robusta and arabica beans, are also available, including espresso, Americano, cappuccino, mocha, latte, and green-tea latte with coffee.
For lovers of traditional sweet soups, the three-colored sweet soup with coconut milk, and maize sweet soup with coconut milk should not be missed.
Inspired by what might have been considered obsolete by the young generation, Ksoul studio decided to utilize situational vintage and extremely high-functional materials and coloration to remind the customers of the construction trend and social in the 90s.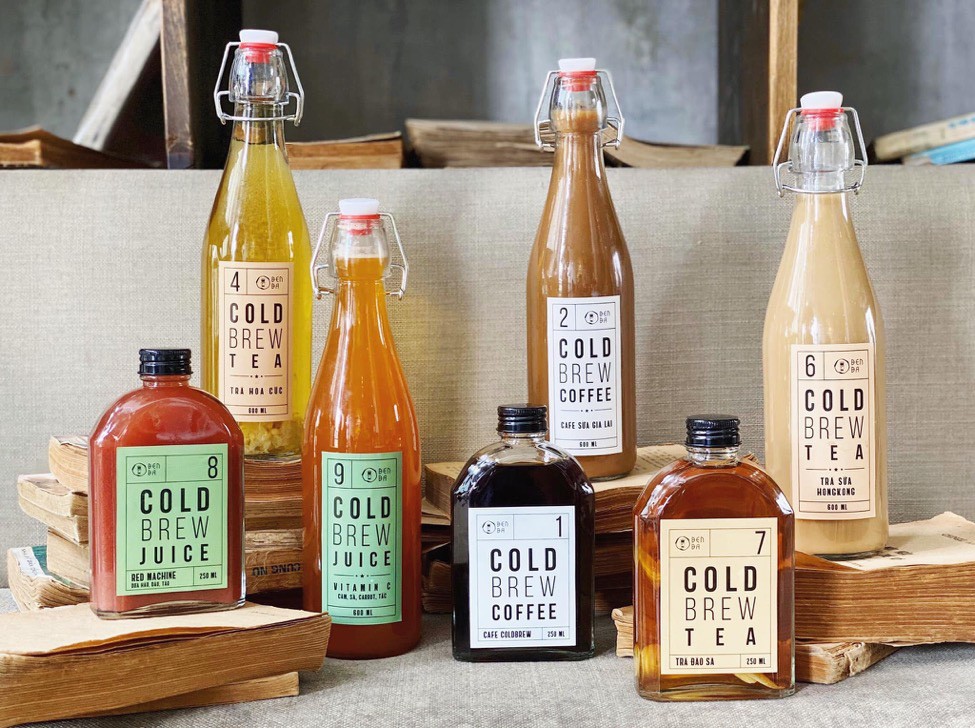 Photo: Den Da Coffee
This place would definitely give you a comfortable and satisfying touch thanks to the layout that Ksoul studio intended to integrate vintage and retrospective things with breakthrough and modern deliverables. An example could be the green-coated walls which recall the old house vibes, accompanied by round-shaped stainless led cases – which are painted orange that has demonstrated the interference of old-school and new-school styles, according to ArchDaily.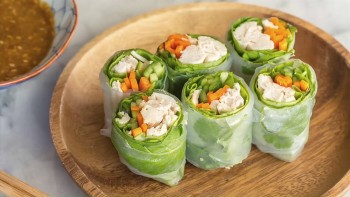 Travel
Rolls are a easy-to-make dish that is loved by many Vietnamese diners as well as Korean stars.