Five Best Cafes for Workaholics In Ho Chi Minh City
Need to finish a project? Head to these quiet and studious cafes in Ho Chi Minh City!
There are many cafes throughout Ho Chi Minh City but how can you know if they suitable space and atmosphere for those who are looking for a quiet place to study online or to work? A quiet cafe should meet the following criteria:
- Light, power sockets
- Comfortableness, private seats
- Diverse menu with drinks and snacks
- Delicious taste, reasonable price
- Service quality of staff
Here is a short list of the best cafes to work at!
PERCE%T Coffee
Address: Pham Ngu Lao Street
Open time: 7a.m-22p.m
Price: from $1.24/$2.53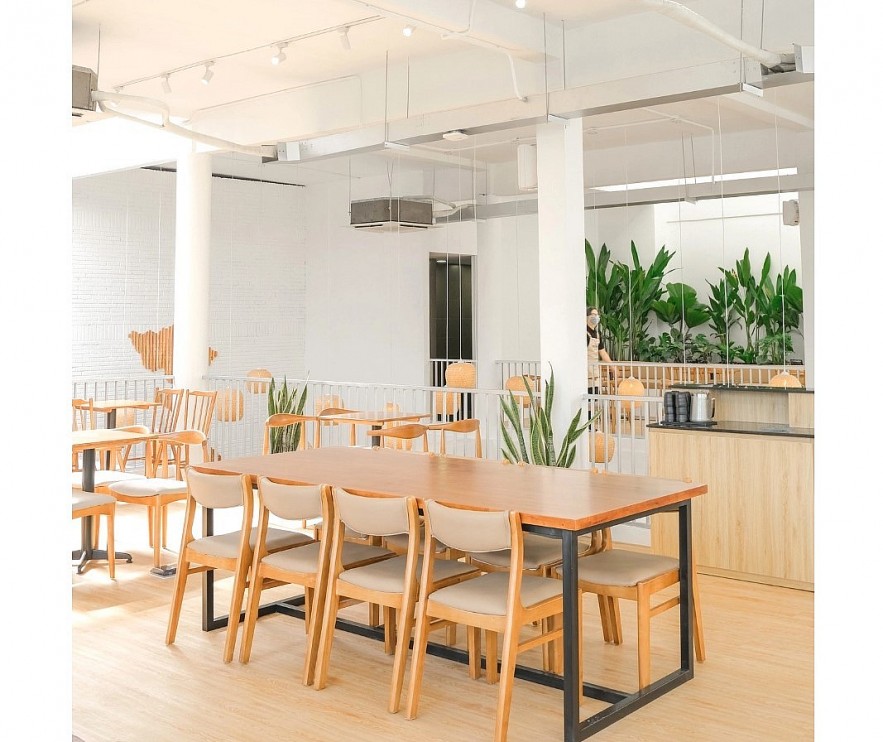 Photo: Percentcoffee.vn.
This coffee shop has white tone and minimalism style design. It owns spacious space, including the ground floor and the first floor. The shop is surrounded by green trees. Here are some benefits for visitors:
- This shop is full of natural light with the design of large glass doors. It is able to create comfort and ease the eyes. Power sockets are arranged in many places so that it is convenient for you to use laptops.
- Wooden chairs with cushions and backrests, helping you comfortably sit to work, read a book or sip coffee with friends. Guests can also choose a corner sitting right by the window with a cool open space.
- The menu mainly includes crushed ice, tea, coffee, coconut cream, chocolate. The shop also serves a variety of cakes.
- The iced drink is not too sweet. Crispy apple pie, salted egg croissant is quite delicious. It prososes mid-range price.
- Friendly service staff.
Rating: 4.5/5
Every Half
Address: Dong Du
Opening time: 7a.m-21p.m
Price: from $1.93-$3.65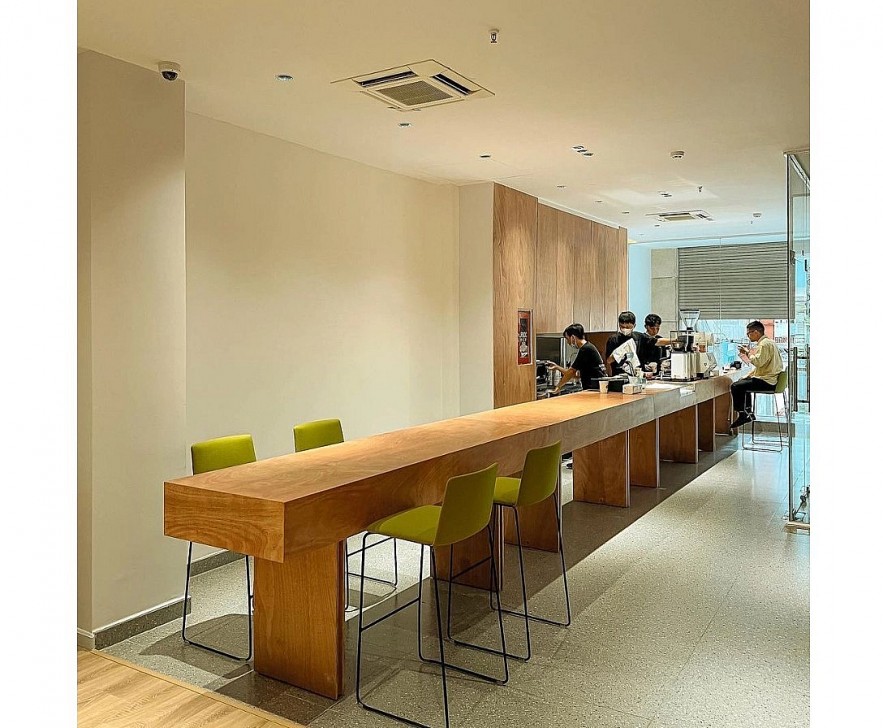 Photo: Coffee.saigon.
This shop is nestled at the end of the alley on Dong Du street. It has a suitable space for meetings, or a private corner for freelancers.
- Light in the shop is harmonious. It is enough to meet the needs of studying and working. Electrical sockets are arranged in relatively many places. The open bartender creates an intimate atmosphere.
- Limited area. It has a capacity of about 15 - 20 people at a time. In addition to the long table with high chairs for chilling or chatting in groups, you can choose a single table for private working.
- It has an outstanding menu with types of coffee. Several seasonal drinks, cold brew, kombucha tea, juice and croissant... are also served.
- Delicious coffee flavor with its own characteristics. The price is a bit high.
- Polite and professional staff.
Rating: 4/5
Hoff Coffee Brewers
Address: Ly Tu Trong Street
Opening time: 8a.m-20p.m
Price: from $1.71/$3.39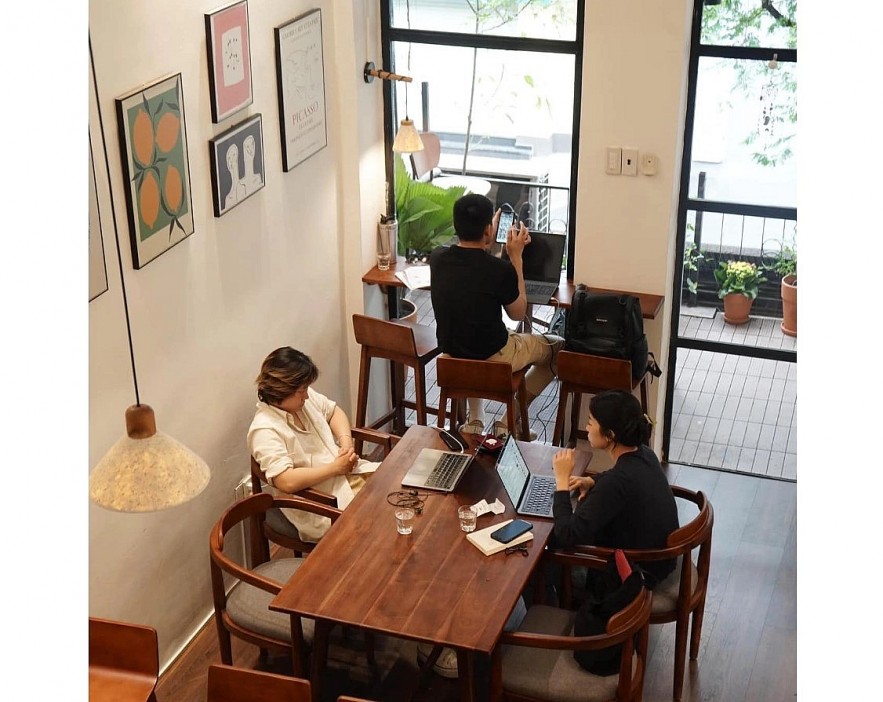 Photo: Hoffcoffeebrewers.
Some benefits for visitors include:
- Most tables have a small lamp above them with moderate light. Some corners are arranged power sockets whose position is quite convenient.
- The shop has a ground floor and mezzanine. In addition, the balcony with a view overlooking the green Ly Tu Trong street is ideal for those who like to enjoy the fresh air and find inspiration for creative work.
- The menu is not too extensive, but it still has traditional coffees, brewed, cold-brewed or handmade and some cakes such as lemon poppy seed cake, croissant, and cream cheese bagel.
- Hoff Fat (Hoff Beo) is a kind of signature drink of the shop. It has a combination of espresso and special fat cream, accompanied by a topping of cocoa powder and yellow lemon zest. In general, the price is a bit high, making up for the meticulously prepared dishes and the taste and appearance are highlighted.
- Service staff is gentle and polite.
Rating: 4/5
Barxiu Coffee
Address: Nguyen Trai Street
Opening time: 8a.m-23p.m
Price: From $1.50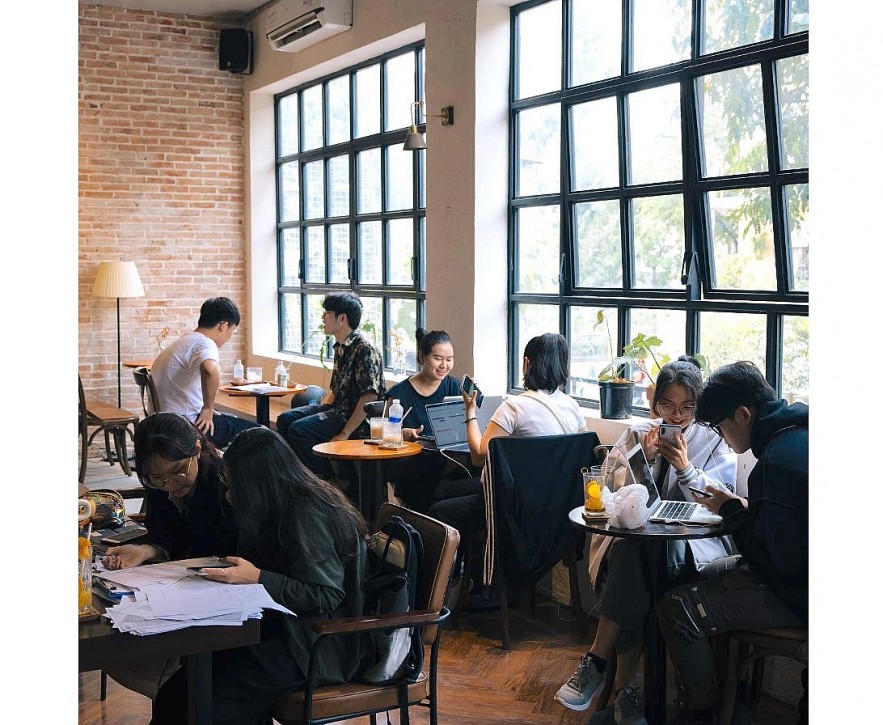 Photo: Barxiucaffeandbar.
This is a stop in the heart of HCMC with modern and dynamic space, an invigorating atmosphere for you to focus on solving personal work.
Some benefits for visitors include:
- The shop is designed with quite large glass windows. It is convenient to receive natural light. The coffee shop uses mainly yellow lights, and fully equipped electrical outlets.
- Comfortable seats for large groups. It also has a private corner if you go alone. There is a balcony, which is ideal for you to sit and watch the street on cool days.
- Serving a simple menu with bottled coffee. You can also choose from sodas, teas and a few cakes to enjoy.
- Coffee is fragrant, delicious and easy to drink. Cakes or drinks are served on beautiful glasses and plates and served with wooden trays. The price is relatively consistent with the quality.
- Friendly staff, and attentive customer service.
Rate: 4/5
Yasa Cafe'
Address: Nguyen Thi Minh Khai Street
Opening time: 8a.m-21p.m
Price: From $1.62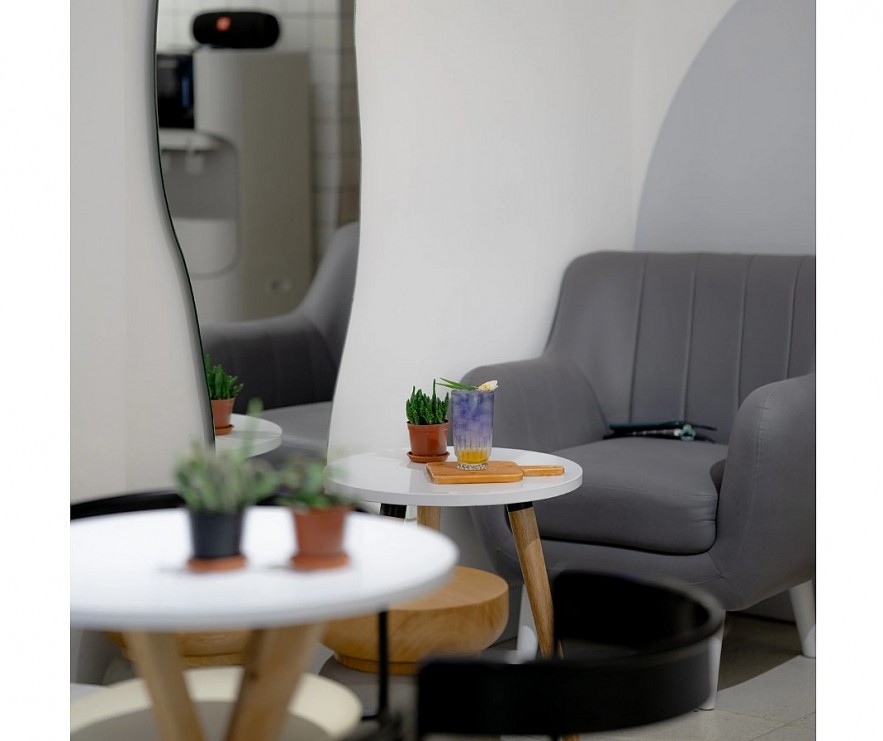 Photo: Yasa.coldbrewcafe.
The cafe attracts tourists with bright colors, green trees planted around to keep the inside cool.
- The coffee shop is decorated white lights. Electrical sockets are arranged around, focusing on convenience for guests.
- Tables and chairs are arranged not too far apart. In addition, there are corners with different types of tables and chairs to meet the needs of guests.
- Menu favors cold brew varieties. The shop also serves smoothies, teas, juices, and sodas. You also have the opportunity to enjoy tiramisu, red velvet, brownie cake, croissant, etc.
- Drinks are prepared attractively. The tiramisu is fatty and delicious. The prices of some drinks are a bit high compared to the normal level.
- Enthusiastic support staff.
Rating: 3/5