Gordon Ramsay Names Vietnam as One of World's Top Food Destinations
Gordon Ramsay speaks highly of Vietnam's great food.
British celebrity chef, Gordon Ramsay certainly has a taste for pho, bun cha, banh mi, and other Viet dishes. Recently, he said Vietnam is in the top three countries to visit for the best food.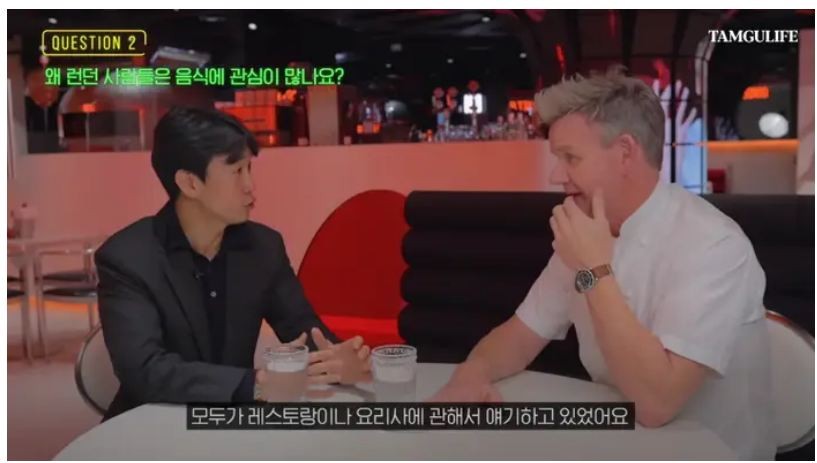 During a trip to Seoul, the 56-year-old celebrity chef stopped by his new pizza restaurant in the city, Gordon Ramsay Street Pizza, to speak with Korean YouTuber Cho Seung-yeon about the poor reputation of food, the obsession with celebrity chefs and what good food means to him. Via youtube.com
Recently, while on a trip to Seoul to visit his new pizza restaurant, Street Pizza, Gordon Ramsay stopped to chat with YouTuber Cho Seung-yeon.
In an interview titled "Gordon Ramsay on UK Food's Terrible Reputation," the two discussed food in the UK and the reputation of British foods, as well as discussing the best places in the world for eating out.
During the interview the Korean YouTuber asked Ramsay, "Where would you say is the number one foodie destination?"
After pondering the question for a second, Ramsay quickly settles on Laos, Vietnam, and Madrid.
"I recently came out of Laos, and going back to the provinces and spending time in the countryside away from the tourist traps, the food was just off the charts," Ramsay replies. "Vietnam, extraordinary melting pot of food," the Scottish Chef noted, adding, "I fell in love, there's just such a humble approach to eating food."
In 2011, Ramsay visited Vietnam for an episode of Gordon's Great Escape and quickly became enamored with the Vietnamese dishes with complex flavor profiles.
This comes after the British visited Vietnam back in 2011 for an episode of Gordon's Great Escape and quickly became enamored with the Vietnamese dishes which boast a complex array of flavours.
In the TV show "Gordon's Great Escape" which was broadcast on Channel 4 in the UK from 2010 to 2011, Ramsay discovered the traditional cuisine of Southeast Asia, including one episode about Vietnam.
"This bowl of hu tieu, a stunning, delicious slow-cooked Vietnamese pork noodle soup, is the greatest dish I've ever had" – that is what Gordon Ramsay commented about hu tieu when he brought it to the hit TV show MasterChef season 4.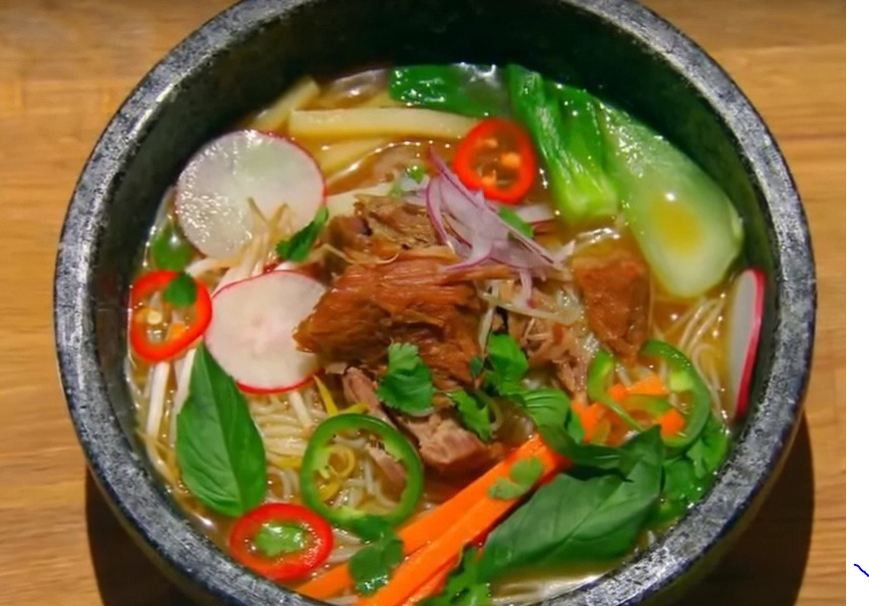 Gordon Ramsay has made it clear that Vietnamese cuisine is on the top of his list. His love was on full display in the Master Chef US 2013, where he tasked the final 5 contestants to prepare a bowl of hu tieu.
Gordon Ramsay is a Scottish-born chef, restaurateur, and television personality. His restaurants have been awarded a total of 16 Michelin stars and they currently hold nine. His signature restaurant, Restaurant Gordon Ramsay in Chelsea, London, has held three Michelin stars since 2001.
Ramsay is best known for presenting TV programmes about competitive cookery and food, such as the British series Hell's Kitchen, The F Word, and Ramsay's Kitchen Nightmares. As well as being popular in the UK, he has also produced shows in the United States, such as an American versions of Hell's Kitchen, Kitchen Nightmares, MasterChef, MasterChef Junior, and Hotel Hell.
Many world-class chefs such as Gordon Ramsay, the late American chef Anthony Bourdain and New Zealand chef Bobby Chinn also loved and promoted Vietnamese dishes.
Most notably, a picture of the then US President Barack Obama eating bun cha (fresh vermicelli with grilled pork) during his official visit to Hanoi in 2016 went viral on social media, making a big push for Vietnamese cuisine. Many international tourists have chosen to try this dish as soon as they arrive in Vietnam.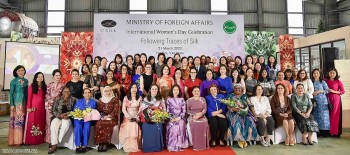 Friendship
Female ambassadors, representatives from diplomatic corps and international organizations, along with spouses of diplomats in Vietnam gathered together to find about more about silk weaving and silk products in Vietnam.