Grass Straw Makers Crowned Champion of Global Start-up Competition
Green Joy's eco-friendly grass straw achieved high awards at VietChallenge 2021.
GreenJoy, a Vietnamese start-up of biodegradable straws, was announced the winner of the international startup competition VietChallenge 2021 in its final round held in New York City, US in early December. The eco-friendly company also received a cash prize of US$15,000.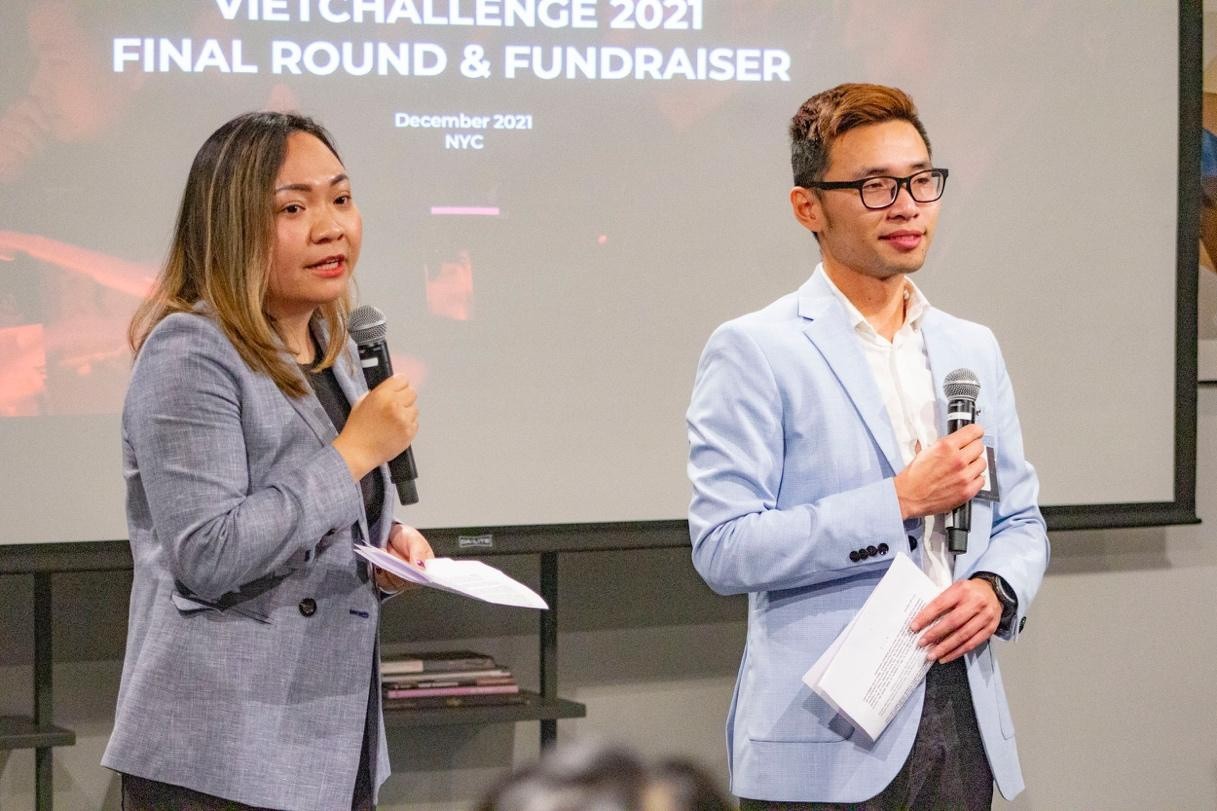 Ms. Mai Phan, President of VietChallenge and Mr. Tai Nguyen, CEO of VietChallenge spoke at the ceremony. Photo: Thanh Nien Online
Vietnam's Ambassador to the U.S. Ha Kim Ngoc and United Nations Ambassador Pham Hai Anh were among the attendees, listening to the finalists' pitches and presenting the awards.
Sustainability is the key to unlock Continuum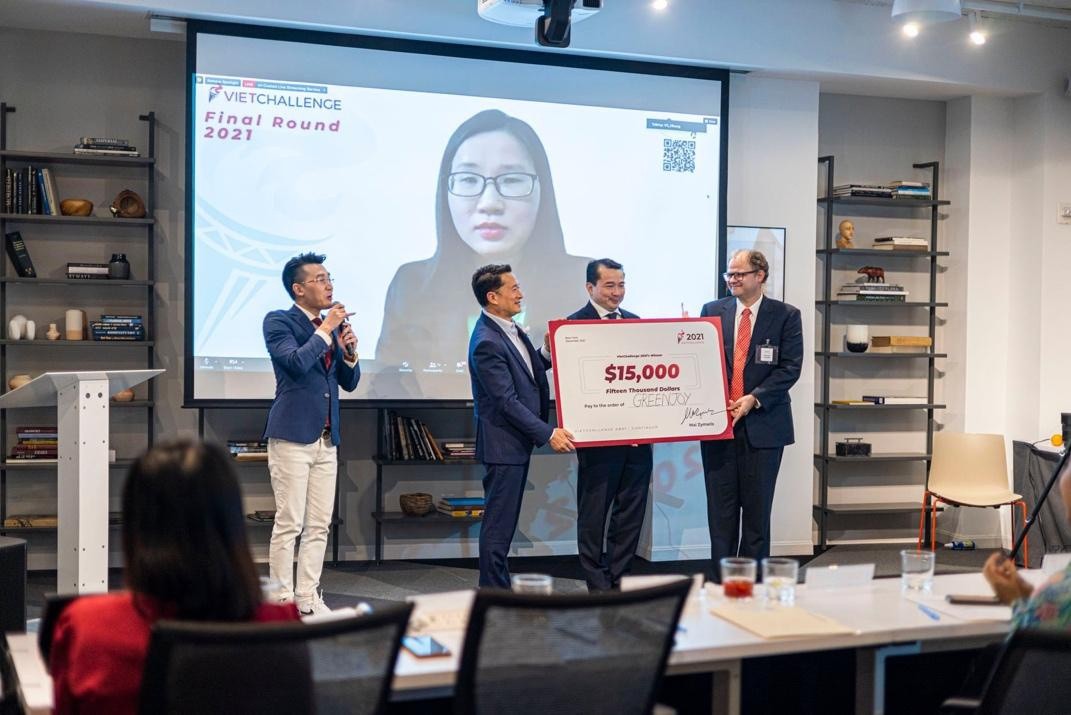 GreenJoy received the winner award in New York. Photo: Thanh Nien Online
Speaking remotely during the live-streamed event, GreenJoy founder and CEO Vo Quoc Thao Nguyen expressed happiness to have overcome other heavyweights to claim the top prize.
Based in Ho Chi Minh City, GreenJoy produces biodegradable straws made from Lepironia, a grass-like plant. Its other products include purses, baskets, and cup sleeves made from the same plant. GreenJoy says they are cooperating with over 50 farmers, more than seven college laboratories, and a number of non-governmental organizations and government agencies. It has sold over 30 million straws in Vietnam and to other countries.

GreenJoy has sold more than 30 million straws in Vietnam and other countries around the world. Photo: Green Joy
GreenJoy specializes in providing biodegradable and compostable straws and utensils from Lepironia natural grass. GreenJoy partners with more than 50 farmers, more than 7 university laboratories, and many NGOs and government agencies in environmental sector. The company has sold more than 30 million straws in Vietnam and other countries around the world.
Kicking off in June, VietChallenge 2021 is the sixth season of the annual competition which seeks to "award the most promising startups with seed funding, industry connections, and investment opportunities," according to the competition's official website.
Applicants had three months from June until September to enter their business into the competition, with this year's theme being 'Continuum.'
Teams from around the world brought diverse business models to this contest, offering sustainable development solutions in areas such as robotics, education, blockchain, technical services, and environmental studies, the organizers said.
Five finalists, including GreenJoy, were announced on November 27. The Vietnamese startup impressed judges during final-round presentations and Q&A sessions to bring home the championship.
Start-ups contributed to society in various ways
The winner, Founder and CEO of GreenJoy, Thao Nguyen was happy with the results. "I am extremely touched and did not expect GreenJoy to win the championship. This is a great and valuable program to help us continue pursuing our vision of reducing global plastic pollution and helping to improve the livelihoods of farmers and locals in the Mekong Delta region. and the underprivileged in general. In particular, we sympathize and feel sorry for the children and people of Vietnam who are facing difficulties during the Covid pandemic."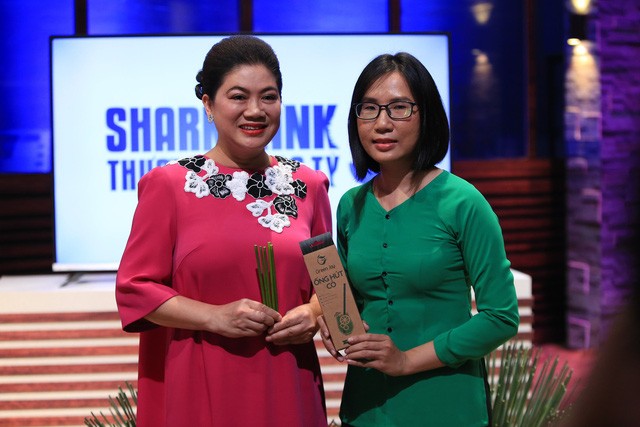 Shark Lien (left) decided to become the financial investor for GreenJoy in Shark Tank 2019. Photo: CafeBiz
In the Vietnamese version of Shark Tank, President of Green Vietnam Fund Do Thi Kim Lien, also known as Shark Lien, closed the deal with this outstanding start-up for 4 billion to get 33% of ownership shares.
GreenJoy competed at Blue Venture Award 2019 and won the runner-up place. In mid-November 2021, this startup was one of the three best teams to receive the International Innovators Award 2021 (IIA).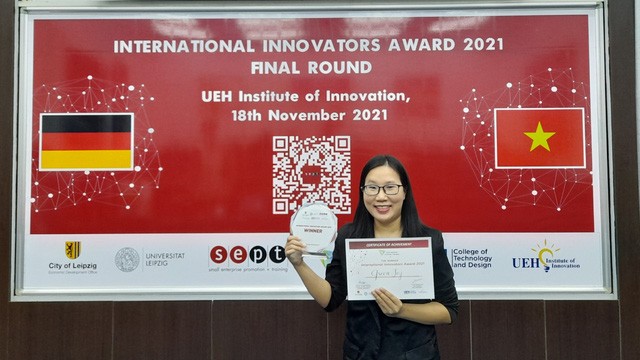 GreenJoy is one of the three best teams to receive the 2021 International Innovator Award. Photo: CafeBiz
CEO Thao Nguyen said she will donate $5,000 from the prize to the Carry Forward campaign to children and students who have been severely affected by Covid-19.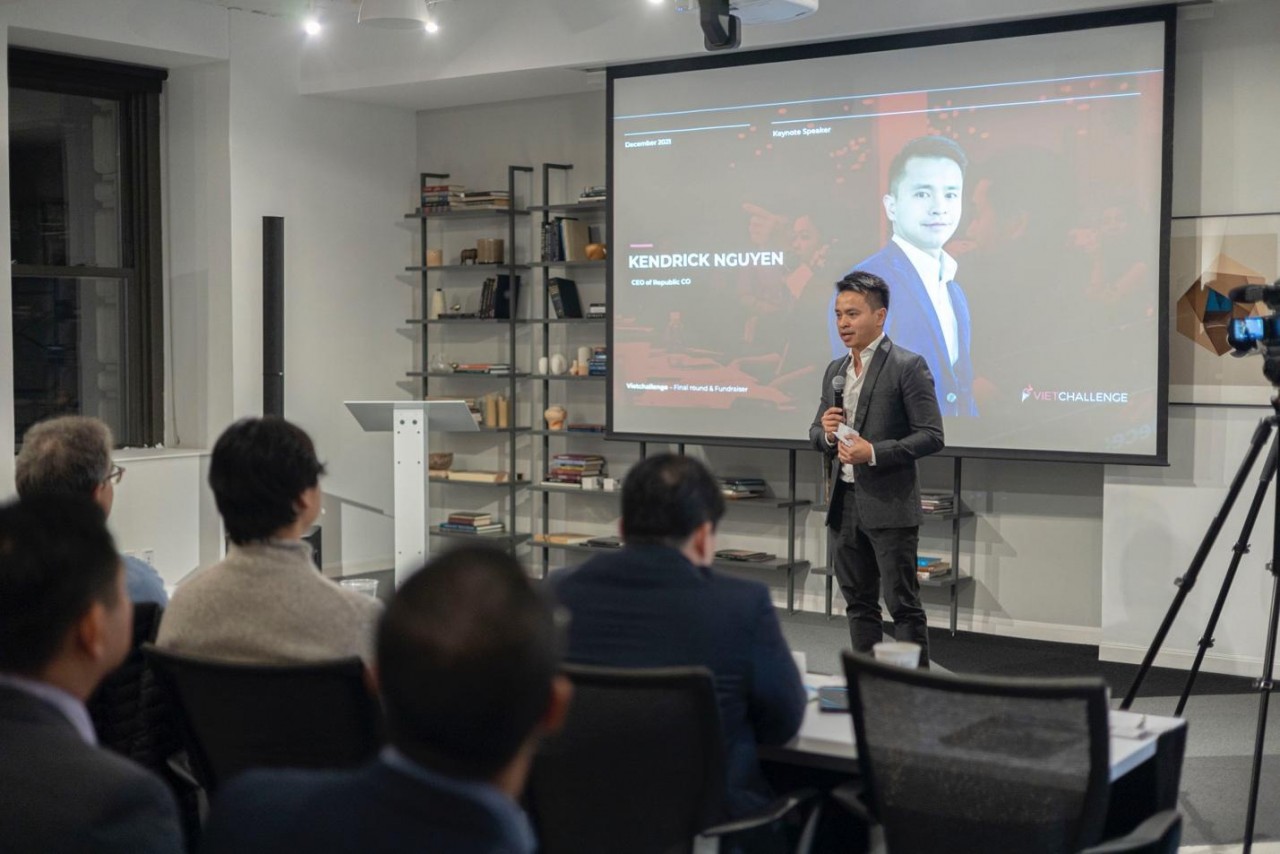 Judge Kendrick Nguyen, CEO of Republic, shared about his desire to help Vietnamese startups and fundraising program for Vietnamese children during the event. Photo: Thanh Nien Online
By the end of the VietChallenge 2021 final round, the "Carry Forward" campaign has raised $230,000 from sponsors. In addition, Mr. Cuong Do, founder and president of M6P Therapeutics, shows generosity when making an equivalent value of donations of the amount Carry Forward fund received over the 2 days of Dec. 4th and 5th, for up to US $ 25,000."
In collaboration with STEAM for Vietnam, Vietseeds Foundation, Stay Strong Saigon, VietBay, and VietChallenge, the "Carry Forward" campaign aims to raise $300,000 by February 15, 2022.
This fund will be distributed in the form of scholarships, financial aid packages, and personal laptops to support the lives of children and students affected by the epidemic. All donations will go to non-profit organizations for a transparent commitment to building, improving and developing. Vietnamese children's lives.
VietChallenge 2021 has coordinated with HUB Global to organize a seminar to share insights on investing in blockchain projects, with the participation of famous investors and entrepreneurs in the fields of cryptocurrency, technology and finance in Asia and the United States such as Republic, Coinlist, JP Morgan, NDH Invest, HUB Global Ventures, Sky Mavis, Kyber Network... This seminar aims to build a Vietnamese - US Blockchain investor community and maintain a long-term relationship to share potential projects at both ends.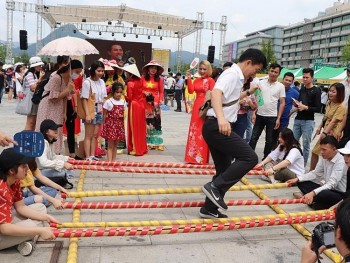 Focus
Vietnam Days Abroad is an annual national promotion program hosted by the Ministry of Foreign Affairs since 2010.