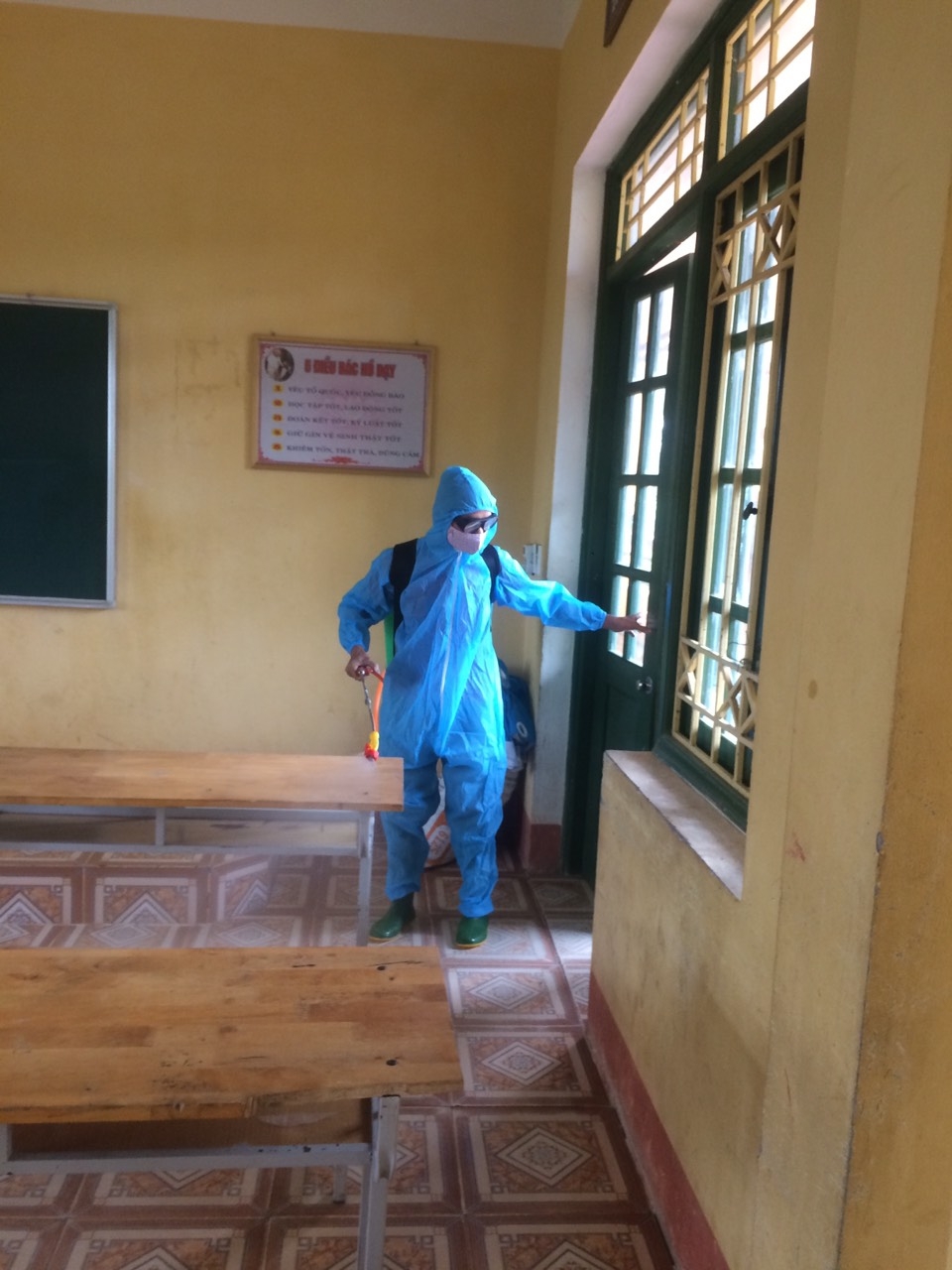 Local authorities using Hygiene Kits donated by Samsung C&T and Habitat Vietnam to sterilize kindergartens, primary schools, and secondary schools in Phu Cuong and Ma Nao Community.
As Vietnam eased social distancing restrictions, students in nearly 30 provinces and cities across the country started returning to school after a long break since early February due to COVID-19. It is of great importance that local authorities and schools to ensure disease prevention and control measures when reopening schools.
Habitat for Humanity Vietnam and Samsung C&T Corporation recently has provided essential COVID-19 Hygiene Kits to Phu Cuong and Ma Nao community, Dai Tu district, Thai Nguyen province.
The kits include medical protective gear, electric sprayers, thermometer temperature guns, and hand sanitizers. These equipment is used at public facilities such as schools, health clinics, public buildings, and local authorities standing offices.
Thai Nguyen is among fifteen localities at medium risk, according to the National Steering Committee for COVID-19 Prevention and Control.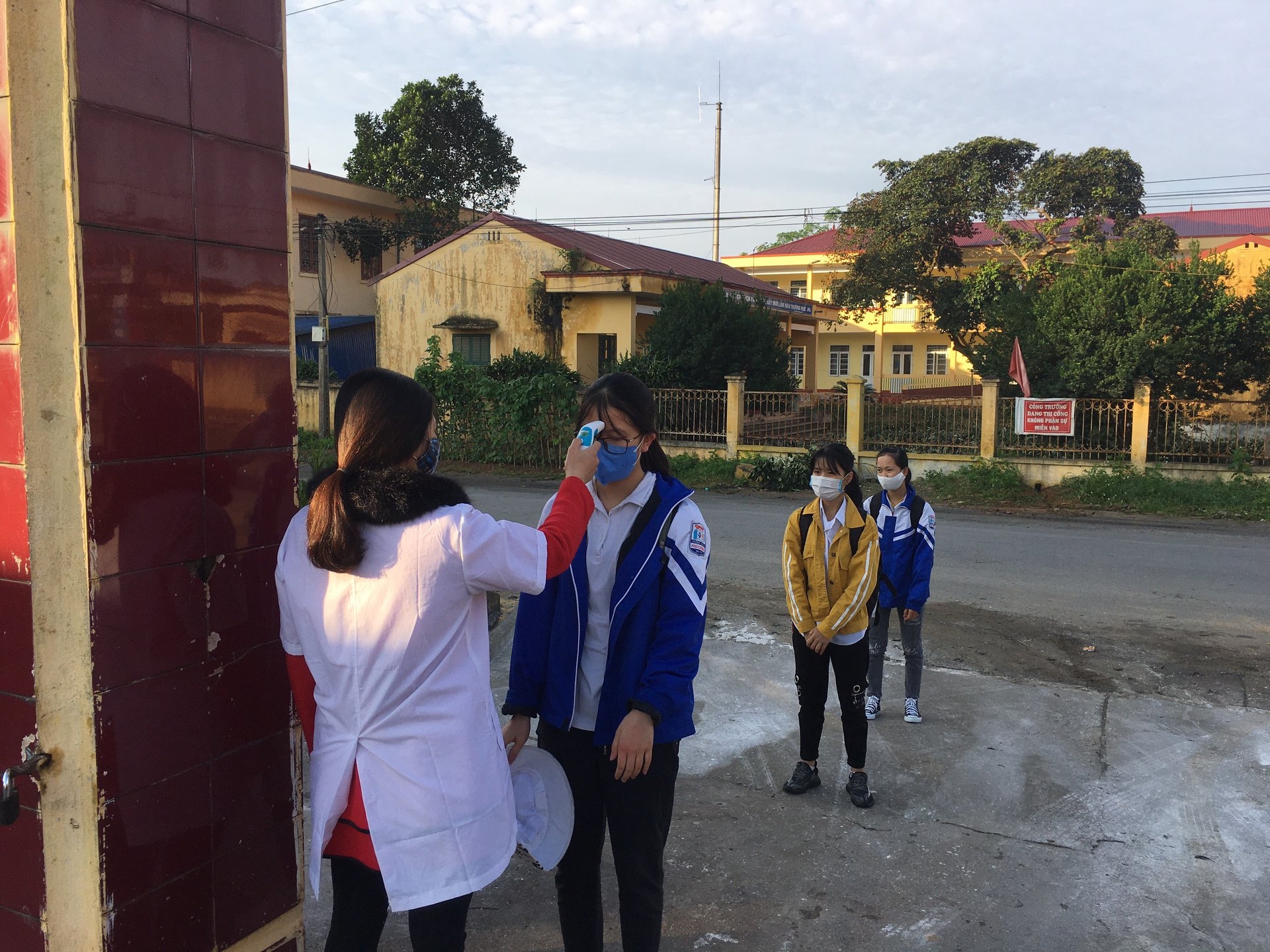 Thermometer gun used to check the temperature of students as they enter the school.
Habitat for Humanity Vietnam (Habitat Vietnam) is a part of Habitat for Humanity International, a leading global non-profit specializing in housing development in more than 70 countries. Habitat Vietnam began the operations in 2001. Through innovative program and partnerships as well as mobilization of resources such as construction materials, volunteer labor and micro-finance mechanisms, their key housing interventions aim to improve the living conditions of the communities including Housing improvement; Water and sanitation solutions; Disaster risk reduction and climate change adaptation, and Volunteer mobilization.
This November, the Habitat for Humanity's 4th Vietnam Big Build will take place in Van Lang commune (Dong Hy district of Thai Nguyen) with an aim to support vulnerable ethnic minority families living in severe housing conditions by building 25 safe, quality and affordable houses. This project is designed to pilot the provision of a holistic program on housing and settlements improvement for ethnic minority groups in Vietnam./.
Hannah Nguyen