Hearts For Hue, VESAF support hard-hit farmers in Hue
With the support from the Vietnam Education and Social Assistance Foundation (VESAF), Hearts For Hue - a local NGO established in Hue city recently in collaboration with  Phu Gia Commune and Phu Luong Commune, to distribute 100 sets of indispensable food to poor households in Thua Thien Hue province's communes.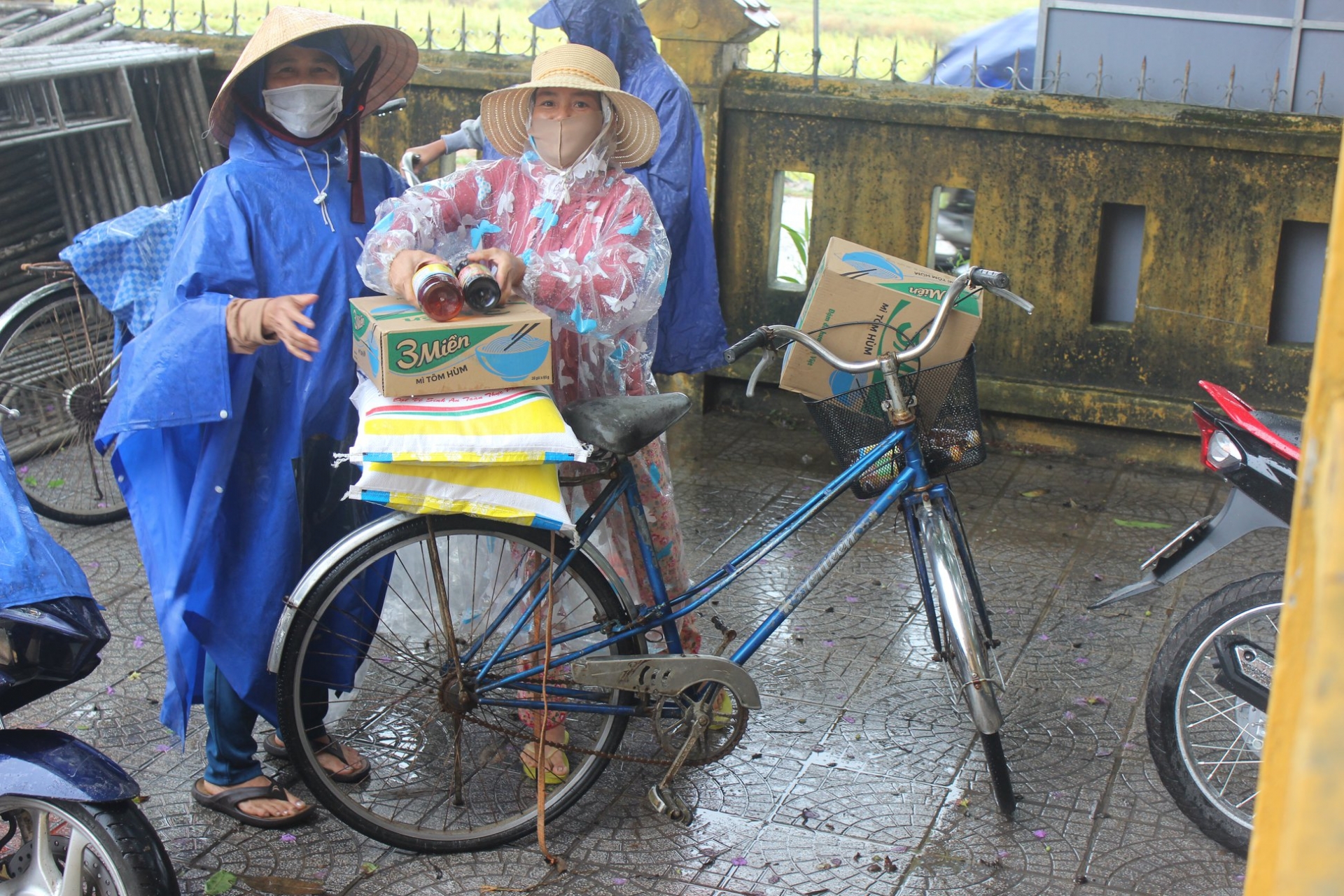 All the beneficiaries are happy with this timely support. Photo: Hearts For Hue
In addition to the bad effects of COVID-19 pandemic, the farmers are now at high risk of loss of crops due to the larged and prolonged rain. The heavy rains lasted for three consecutive days have exerted damage of the rice paddy field in Hue outskirt areas. Particularly, thousands of hectares of rice filed have fallen down and flooded in Phu Gia and Phu Luong Commune. The harvesting cost of paddy is now twice than usual. All the farmers' efforts have been in vain.
A farmer shared, " The only solution, for now, is selling a whole rice paddy field to feed flocks of ducks with the lowest price". The residents in Phu Luong commune have been facing an extremely high risk of losing their jobs and lacking of capital to re – produce.
Understanding the difficulties the poor have faced, the VESAF in collaboration with Hearts For Hue provided a timely assistance for disadvantaged people through food distribution project. The VESAF mission is to provide educational and social assistance to impoverished, underserved communities in Vietnam. Currently, VESAF has sponsored for 348 people in the Micro Finance Program and 32 students in the Scholarship Program.
Hearts For Hue in collaboration with Phu Gia Commune and Phu Luong Commune, on April 27 to distribute 100 sets of indispensable food which included: 1 bag of rice (10kg), 1 box of instant noodles (30 packs) and 1 bottle of fish sauce and 1 bottle of soy sauce.
Hearts for Hue (H4H) is established in 2007 with a mission to improve the lives of disadvantaged people through education, health care and livelihood support programs. It focuses on key areas of social and economic development such as microfinance, community service, health care, and the environment.
Vietnamese version: https://thoidai.com.vn/hearts-for-hue-trao-tang-100-phan-qua-giup-ba-con-thua-thien-hue-chong-covid-19-107204.html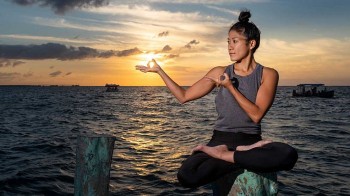 Overseas Vietnamese
With a view to inspire greater compassion, kindness, and empathy in the world, Caroline Vo left her high-paid job and came up with the idea to build an online yoga practice community.