Halloweekend: Expats Prefer Close, Creative Gatherings for Halloween
Once again, the expat community living in Vietnam attended costume parties, went on weekend trips, or celebrates with music, food and drink among close friends to join in the frightingly fun spirit of Halloween.
In Vietnam, Halloween (October 31) is known as a costume festival enjoyed by young people. As the exactly date falls on Monday this year, the parties has started since the weekend of October 28-30. In big cities like Hanoi, the expatriate community likes to throw costume parties, go on trips or to simply celebrate with music, food and drink among close friends.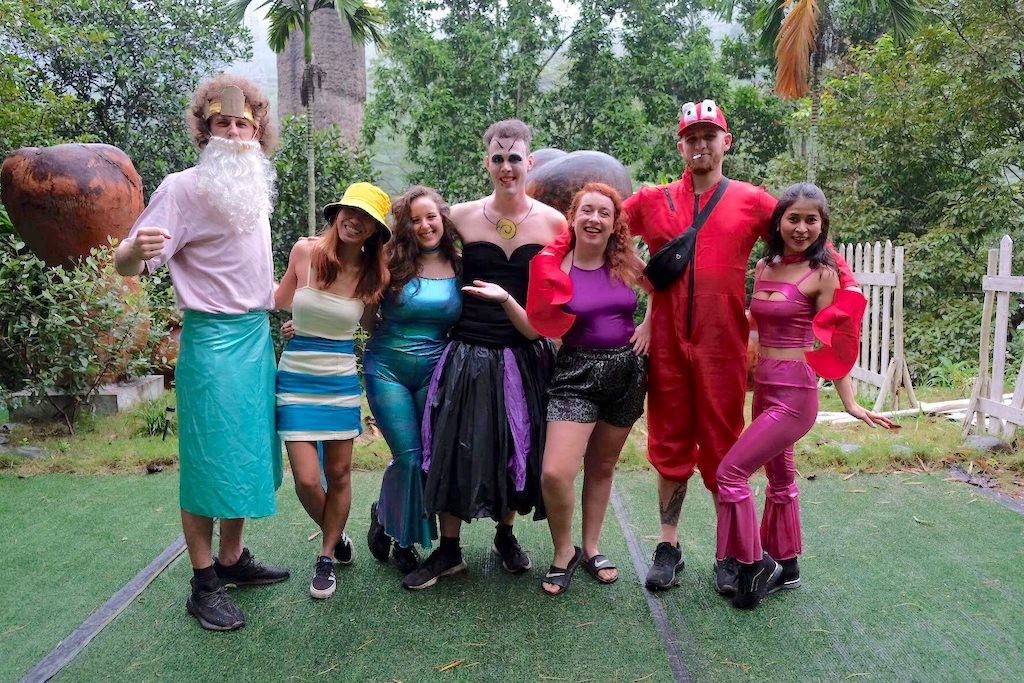 Photo courtesy of Reka Marko.
Hungarian-Irish expat Reka Marko (29, living in Hanoi), said she used to celebrate Halloween with family and friends before living in Vietnam. Children always look forward to Halloween to receive candies and eat them until they are full. Halloween is the one occasion in a year where that is allowed. Families will also "spook up" their houses with creative decorations like carved pumpkin lanterns. On Halloween night, young people often go to parties in costumes.
In Vietnam, Reka likes to celebrate this day with her friends. Having a costume party with close friends has become a Halloween tradition for her.
"Last year we went to a really great Halloween party in Hoa Binh but this year we're going to enjoy staying in Hanoi," said Reka. "We're all going to be characters from Snow White and the seven dwarves this year, everyone's picking their favorite dwarf."
Group costume is easy, from Reka's experience. It doesn't take as much time and effort as many people assume. She revealed that preparing is the secret to the best experience.
"Do something with varied characters, or something easy but effective. [Group costumes] don't have to be expensive or fancy, as long as you have fun doing it."
Also, face makeup is trending among the expat community. This trend is also popular because it is also simple and effective. People like to hop on this trend and express the spooky spirit of Halloween with bloody, spider webs, pumpkins, and skull details on their faces. The stylish look helps people stand out at parties and make great photos.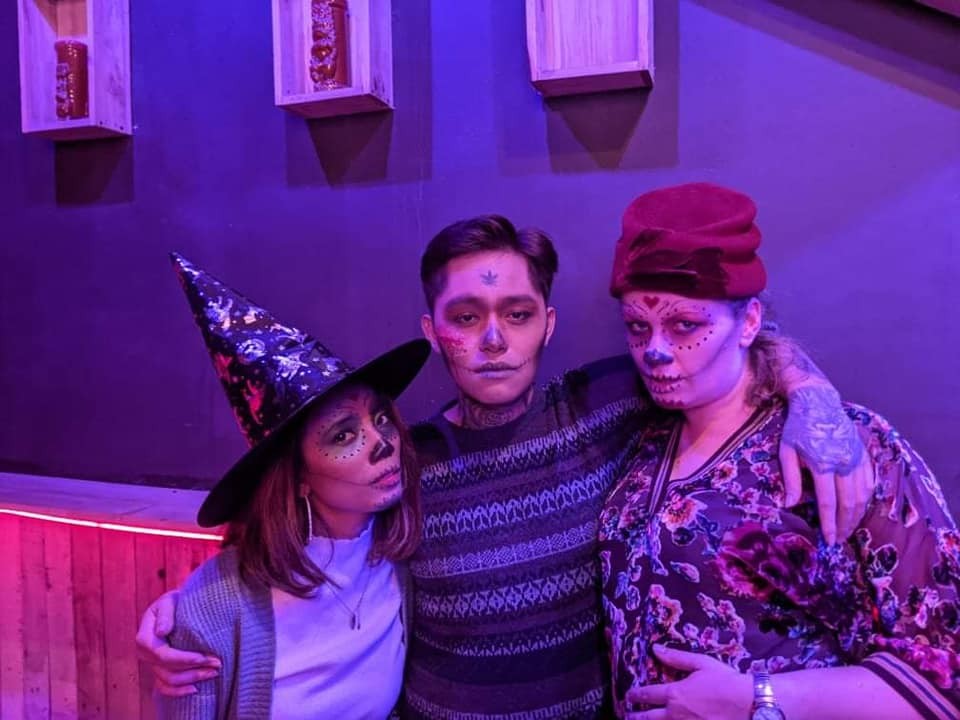 In only a few hours with a professional makeup instructor, students can learn how to apply face makeup to create an unique on Halloween night (Photo courtesy of Rebbeca Milward).
Last year, Canadian expat Rebecca Milward held a Halloween face makeup workshop in Hai Phong. What people created in class was shared online as the result of a successful class. In only a few hours with a professional makeup instructor, students can learn how to apply face makeup to create a unique on Halloween night. They posted with each other and shared on social media the festive spirit.
This year Rebbeca plans to enjoy a simple yet eventful Halloween night-in. Her group of friends will treat themselves with candies and watch Hocus Pocus 2, a witchy sequel to the 1993-Halloween-hit Hocus Pocus.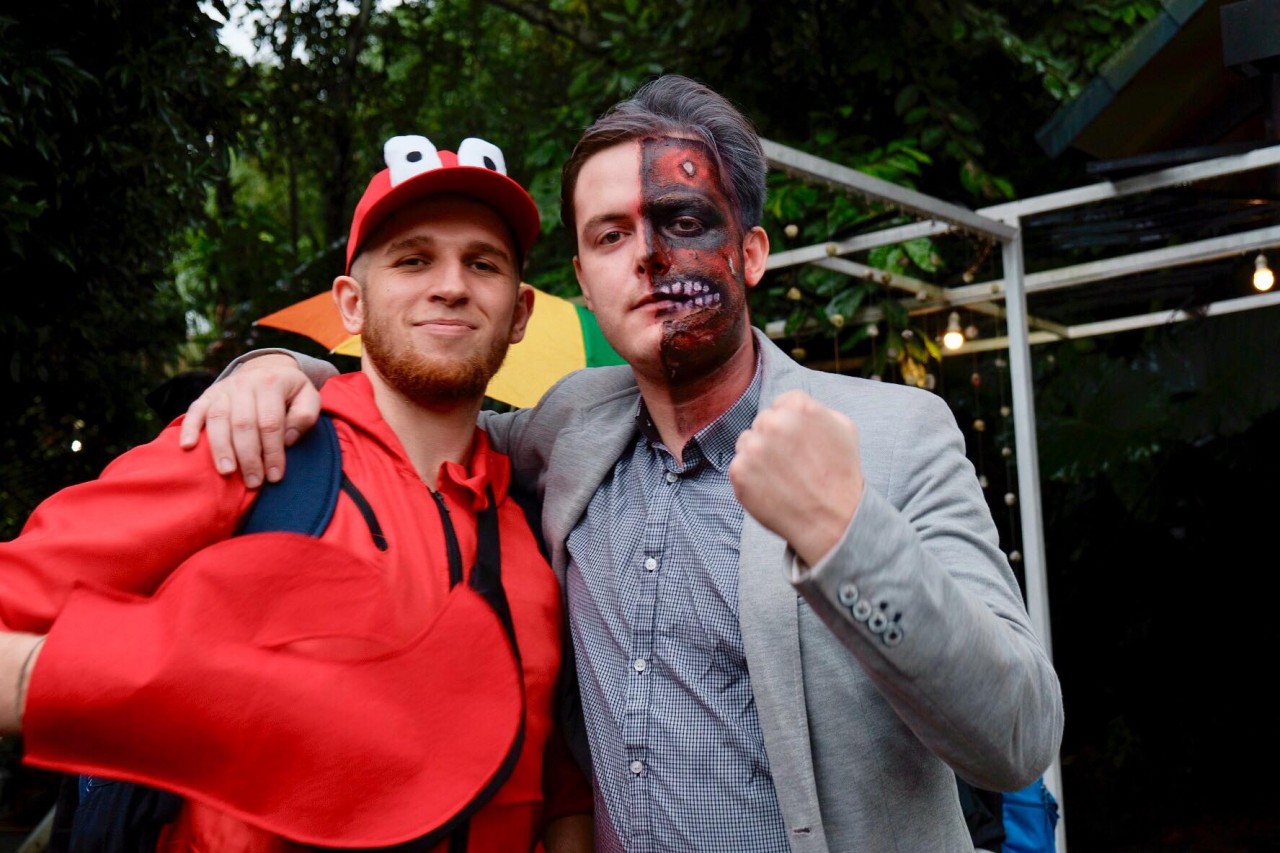 Photo courtesy of Reka Marko.
Great music is a must at any party and Halloween is where expats enjoy the mix of the festive atmosphere and exciting performances. The audience and the artist like to express their personality through costumes.
Nico Seal (UK) has a tradition of performing on Halloween night at Hanoi Rock City (HRC) - a familiar live music venue in Hanoi. Currently, Nico is a member of a jazz band called The Soul Sistas. The group is preparing to perform on the Halloween weekend. The artist said: "Last year I had no gig but still celebrated by going to a friends' house party. This year I'm back performing music and will be playing at HRC."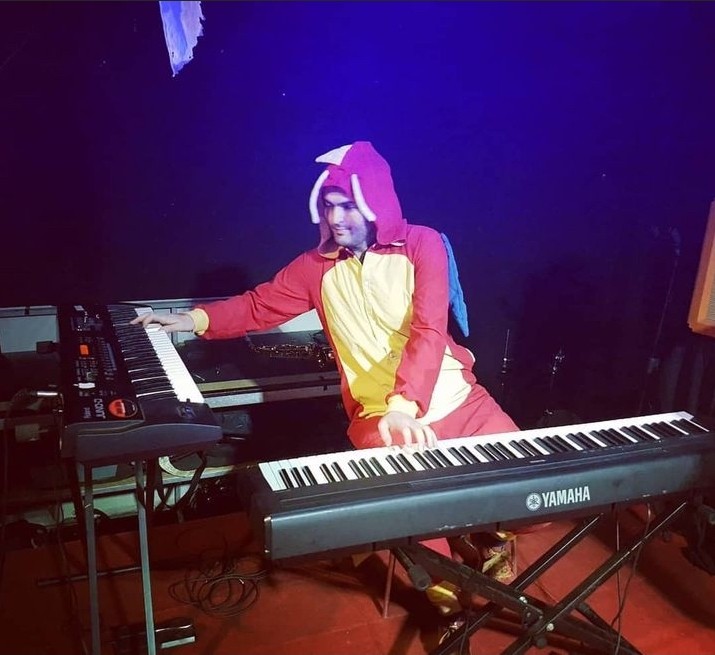 (Photo courtesy of Nico Seal)
Performing for Halloween has a special meaning to the expat musician. A lot of people go to Halloween music shows so he is excited for the big crowd. Both audiences and artists, dressed in fun and diverse costumes, created a colorful night of music and culture.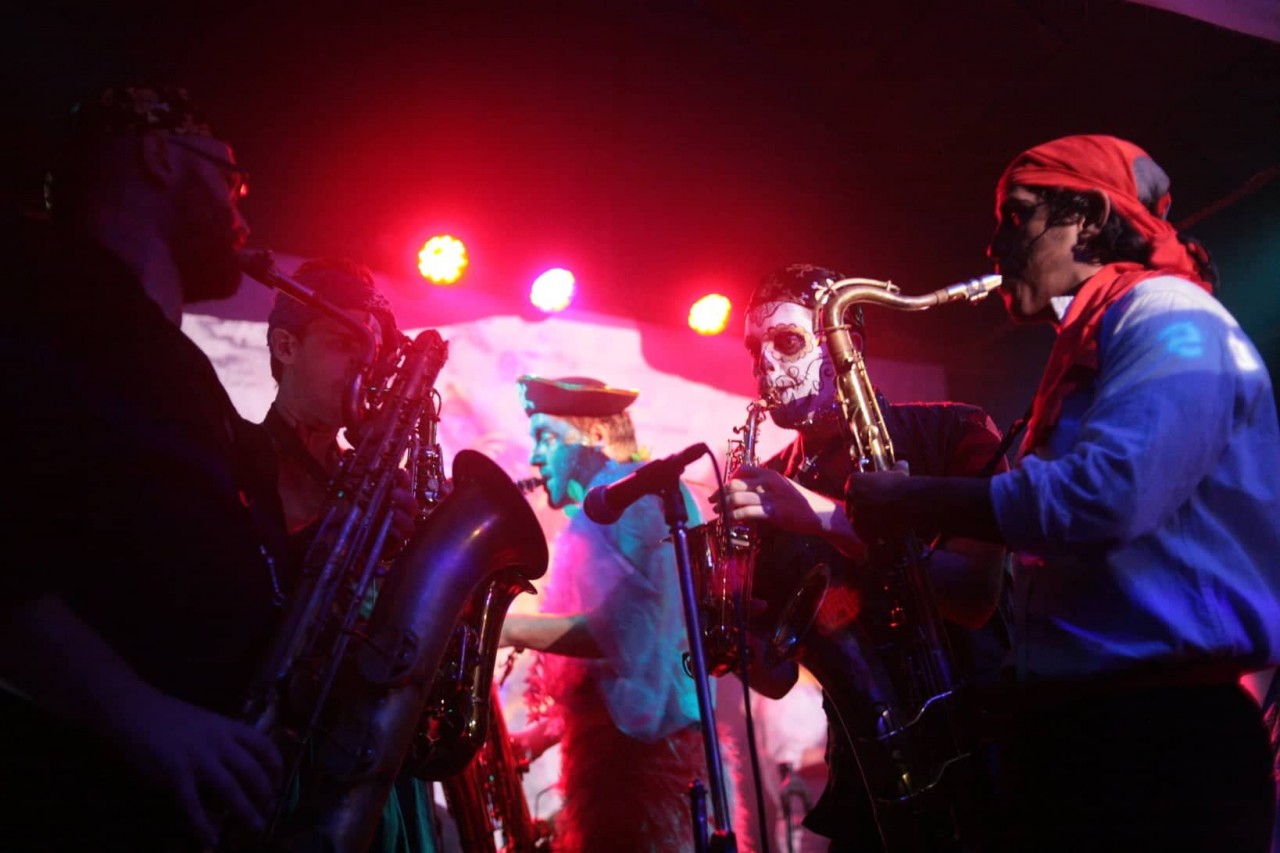 (Photo courtesy of Nico Seal)
Foreigners in Vietnam prefer to have close, creative gatherings for Halloween. This year is no different. However, they are optimistic that normal nightlife has gradually returned, something to look forward to as the holiday season approaches.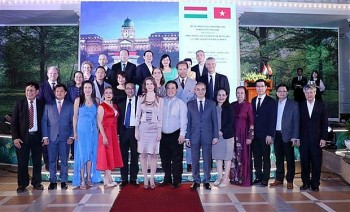 Viet's Home
Saigontourist Group in coordination with the Hungarian Consulate General held a series of events within the framework of the Hungarian Food and Culture Festival 2022 in Ho Chi Minh City