Hanoi Chosen among 8 Asia's Safest Places for Solo Female Travelers
Hanoi is considered "a safe place for tourists", crime rates, violence against tourists is "very rare" and most locals are kind.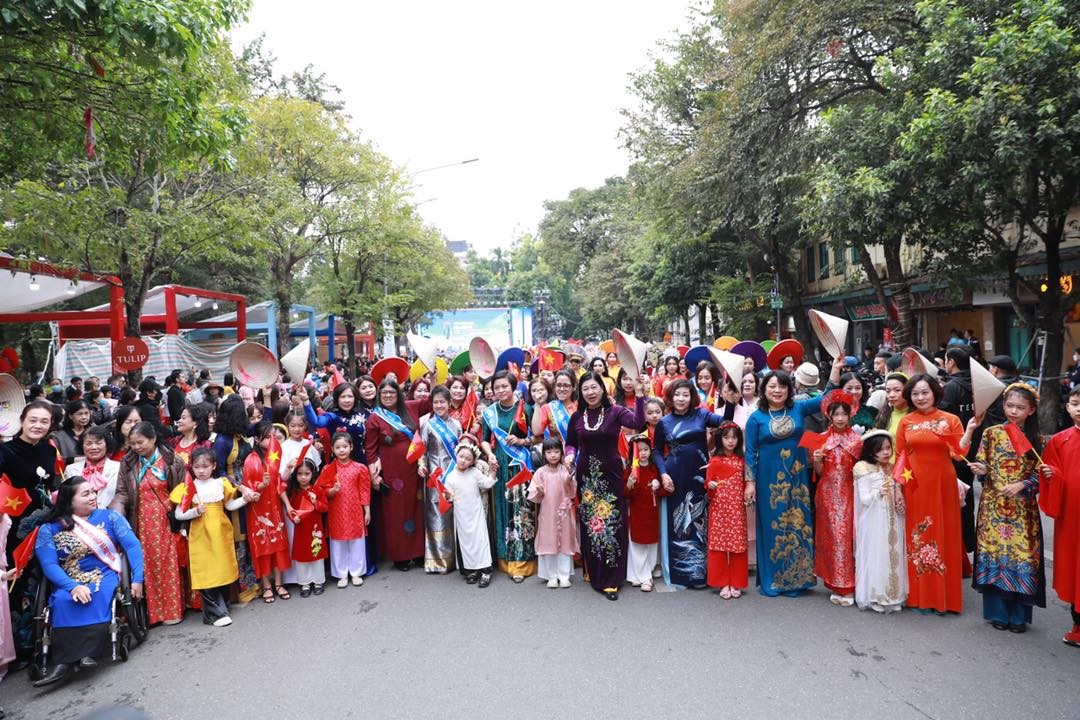 More than 1,000 women wear ao dai in a mass parade on the pedestrian street in the Hanoi Tourism Ao Dai Festival 2022. Source: HTV
The Singapore based Travel magazine Tripzilla has named Hanoi one of the eight safest Asian destinations for women to travel alone, according to VNA.
The magazine described the city as a safe destination with violent crimes against tourists being rare, and most locals are friendly.
"Though it is often overlooked when discussing the best solo trips for women, Vietnam's capital is generally a safe place for travelers," it said.
The magazine recommended must-see destinations in Hanoi such as the St. Joseph's Cathedral, the Temple of Literature, and Ngoc Son Temple, among others.
According to Tripzilla, Hanoi is also a budget-friendly destination for solo travelers, with a night's stay at a luxury hotel costing around USD 150, and meals around USD 10 per day.
Hanoi was also named among the 10 most beautiful Southeast Asia destinations by Travel, a leading tourism website in Canada.
More than 3.7 million tourists, including 535,000 foreigners, visited the capital in the first two months of this year.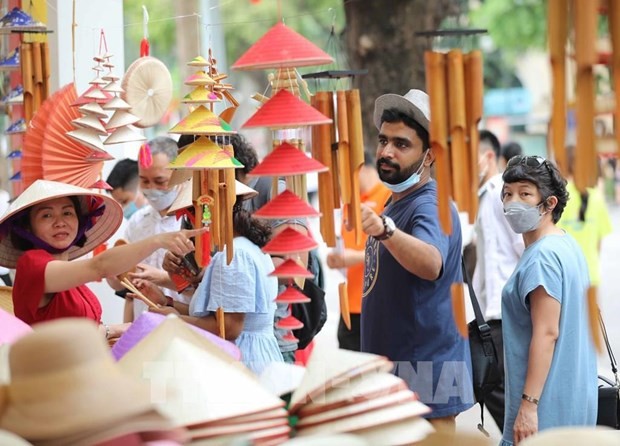 Nearly 983,000 international tourists visited Hanoi between January and October. Photo: VNA
Previously, Vietnam has several times been hailed as the best place to travel alone by international magazines.
Hanoi has joined a list of best places for solo travelers alongside Asian destinations like Japan, South Korea, and Thailand as compiled by the American news site BuzzFeed.
The list of best and worst places for solo travel was chosen based on responses of solo travelers on Reddit, an American social news aggregation and discussion website.
Organized by the municipal Department of Tourism in collaboration with relevant units, the Get on Hanoi 2023 program themed "Hanoi – Den de yeu" (Hanoi – come to love), aimed to promote the image of safe, friendly and attractive destinations in Hanoi, thus attracting more holiday-makers to the capital city.
The Get on Hanoi 2023 program kick-started a series of more than 50 events that will take place in Hanoi in 2023 such as the Hanoi Tourism Festival 2023, the Hanoi Tourism Gift Festival 2023, the Hanoi Autumn Festival, the Food and Craft Village Tourism Festival, and the Hanoi Ao Dai Festival 2023, aiming to welcome over 22 million visitors, including 3 million foreigners in 2023.
Director of the municipal Department of Tourism Dang Huong Giang expressed her hope that the event will contribute to supporting travel businesses and attracting more tourists, towards contributing to the capital's socio-economic development.
In 2023, Hanoi's tourism has focused on developing new and innovative tourism products, improving the tourism environment, and developing tourism infrastructure to meet the increasing demand of visitors, Giang said.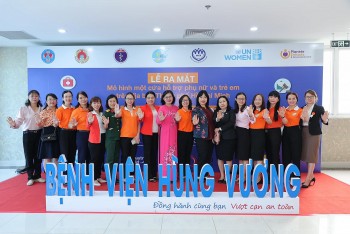 Viet's Home
What is the one-stop centre for women and children experiencing violence?