Hanoi frontline hospital in Covid-19 fight put under lockdown
The National Hospital for Tropical Diseases in Dong Anh District has placed under lockdown after 2 medical workers, 8 patients who are receiving treatment and 4 of their family members tested positive with the novel coronavirus.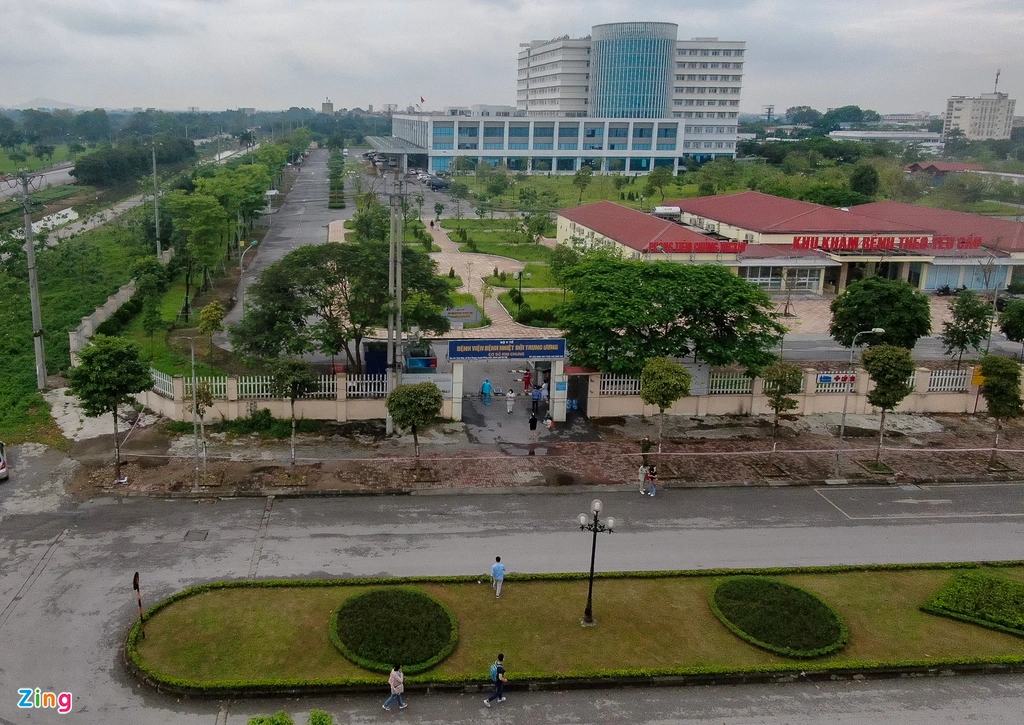 Photo: Zing News
On the afternoon of May 5, 14 people including 2 medical workers, 8 patients who are receiving treatment and 4 of their family members at the Facility No.2 of National Hospital for Tropical Diseases in Dong Anh District confirmed to contract the novel coronavirus, Zing News reported.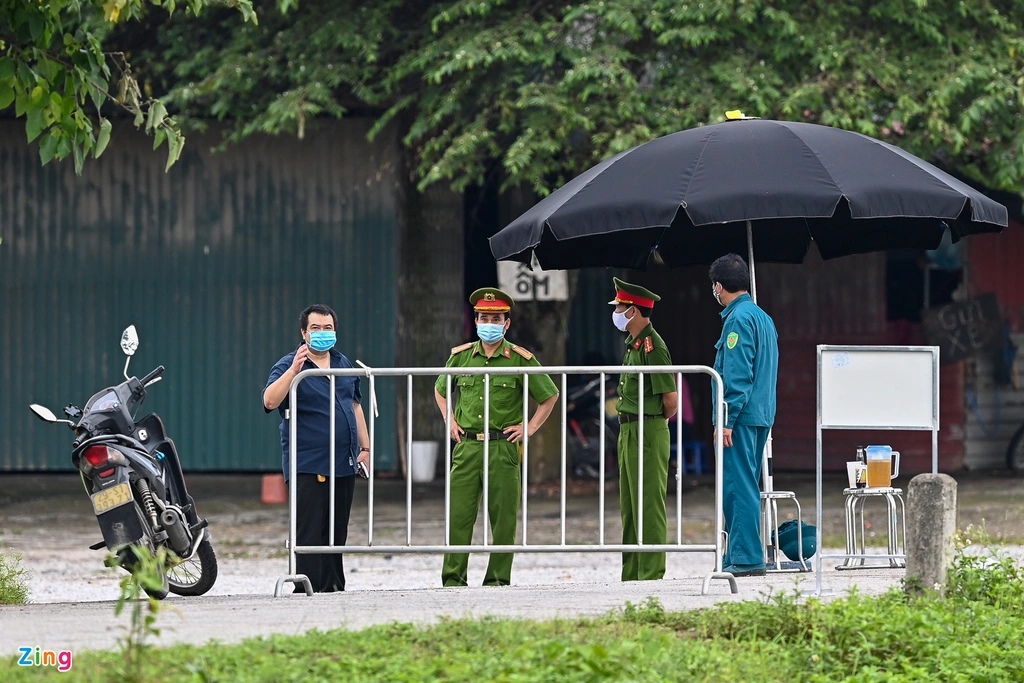 Photo: Zing News
The Ministry of Health decided to form a blockade around the hospital from May 5 to 19. During this time, the hospital will only receive Covid-19 patients.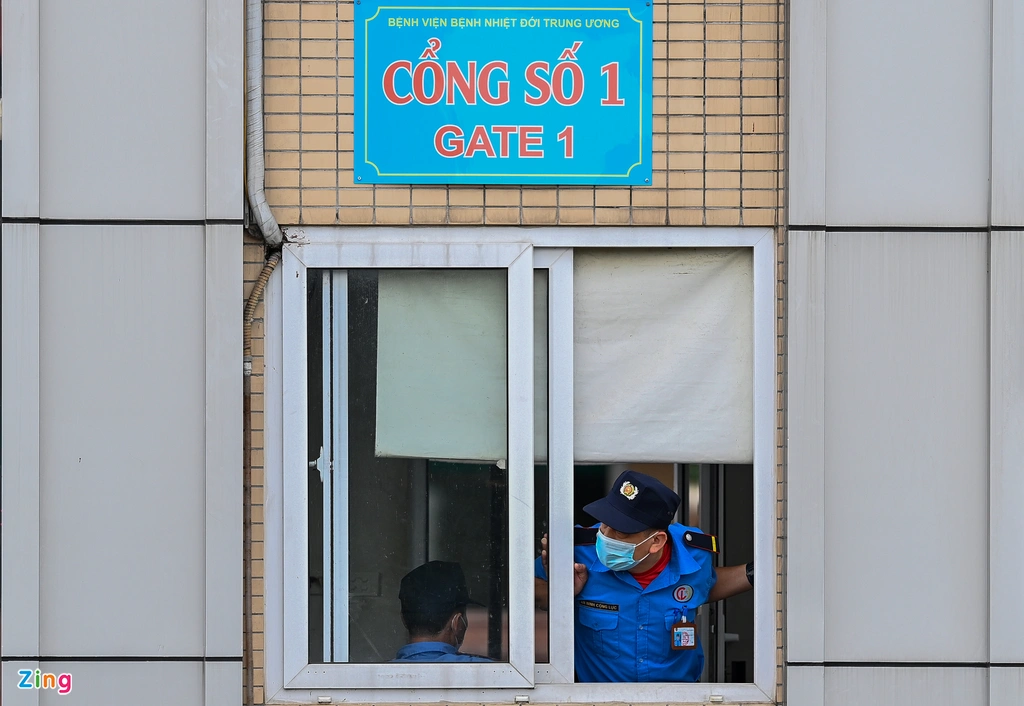 Photo: Zing News
The police force, militia, and the hospital's security personnel were mobilized to prevent people from going in or out of the hospital.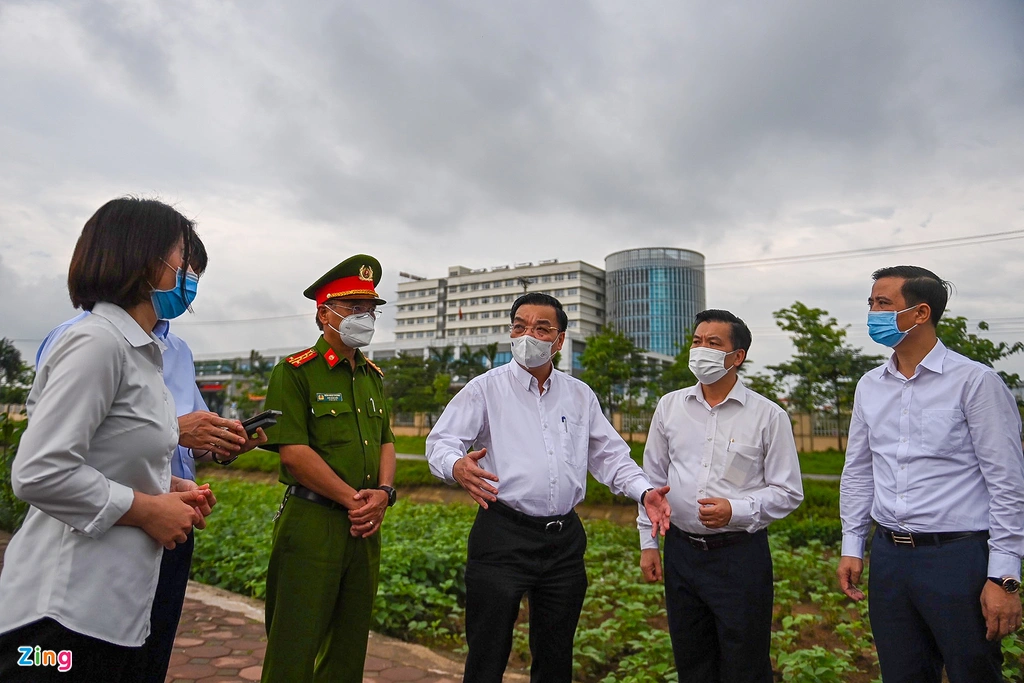 Photo: Zing News
Chairman of Hanoi People's Committee Chu Ngoc Anh and the Health Ministry's leaders came to inspect the Covid-19 prevention and control at the hospital.
"Locking down the hospital will help to stem the Covid-19 spread and ensure safety for medical workers", Anh said.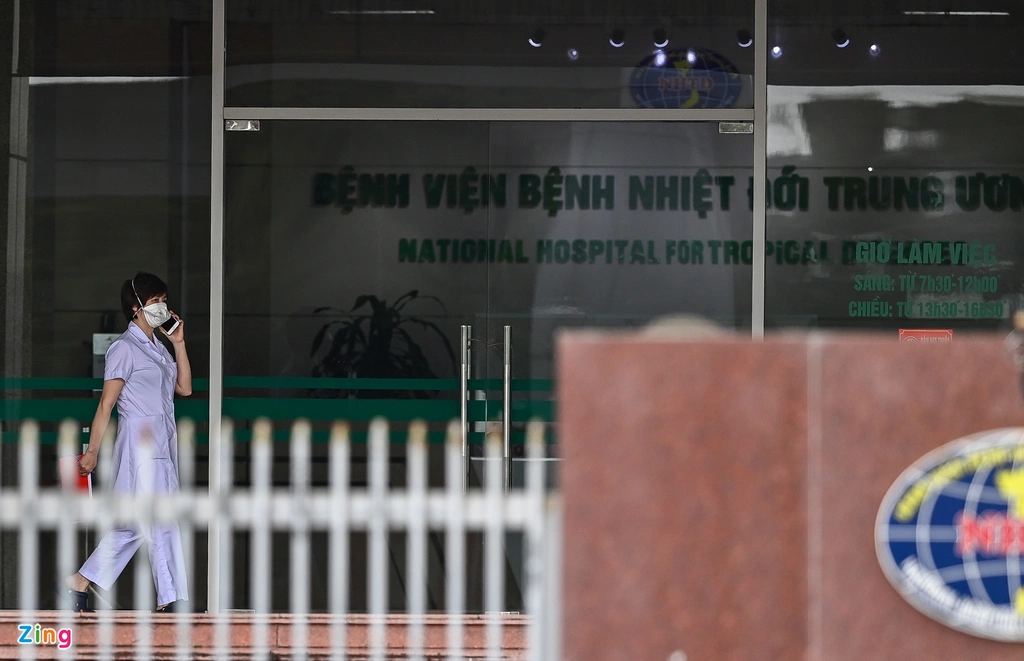 Photo: Zing News
During the lockdown, both patients who are under treatment and their family members have been required to stay at the hospital, he said, adding that the city would work with the Health Ministry and relevant departments and units to guarantee to provide enough necessities for quarantined people.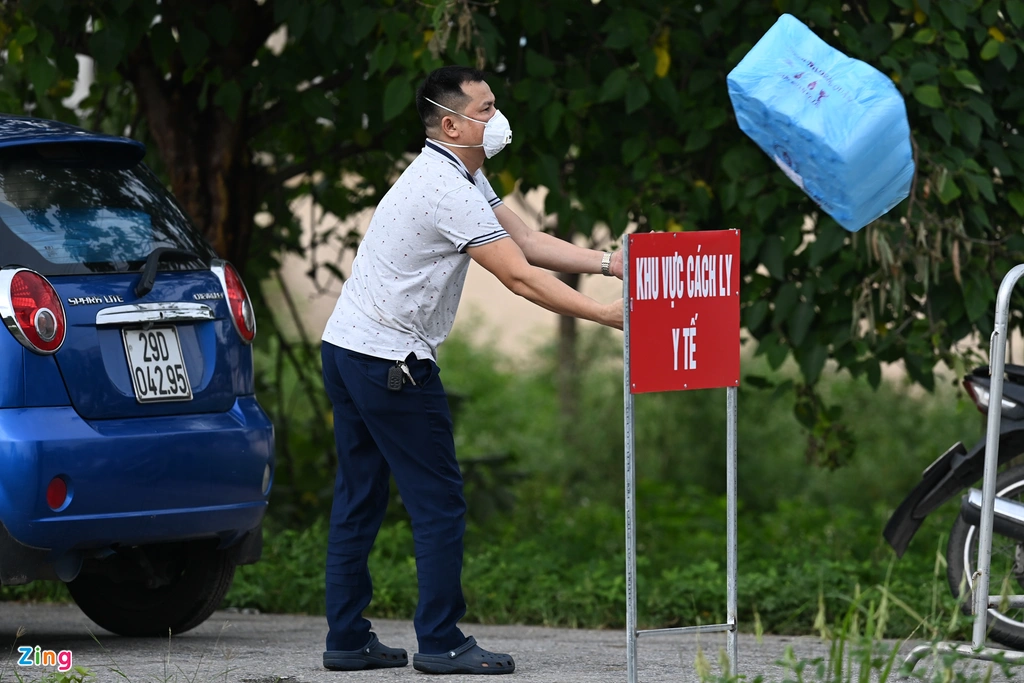 Photo: Zing News
Several necessities and supplies were distributed to the hospital. To avoid the contagion, they were thrown over the fence.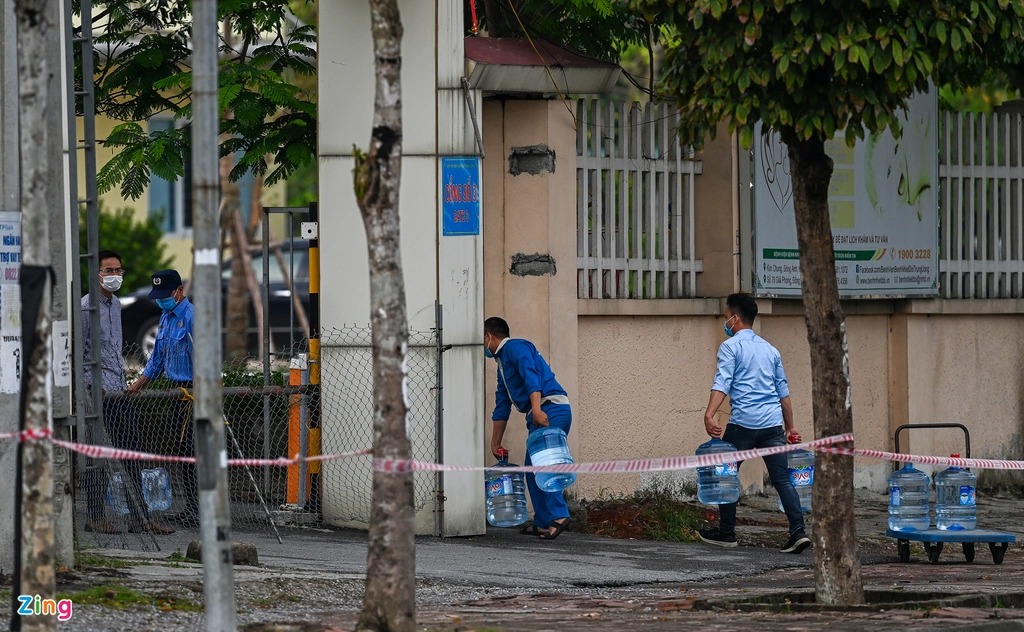 Photo: Zing News
Drinking water was provided to the blockaded hospital.
Tran Thi Nhi Ha, director of the Hanoi health department, said no hospital employee would be allowed to go out, but treatment for admitted Covid-19 patients will continue. Other hospitals will handle future cases, and field hospitals might be deployed for the purpose as well.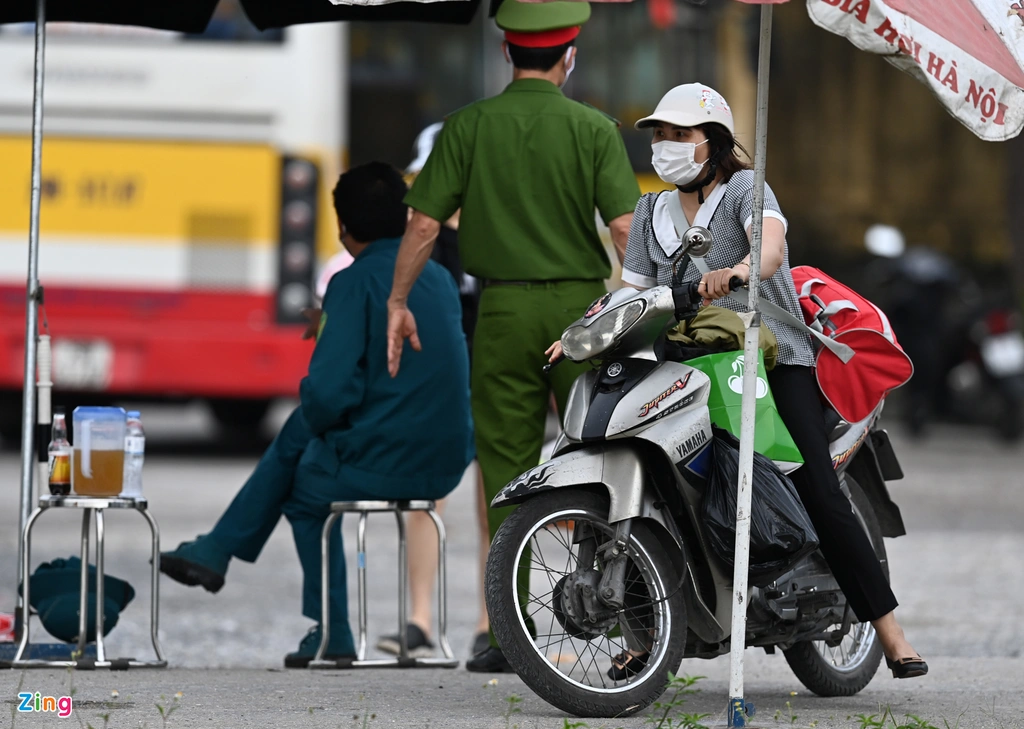 Photo: Zing News
To avoid worsening Vietnam's fourth Covid-19 outbreak, roads around the hospital were quite deserted on the afternoon of May 5. Medical workers carried clothes and personal belongings to be ready for quarantine.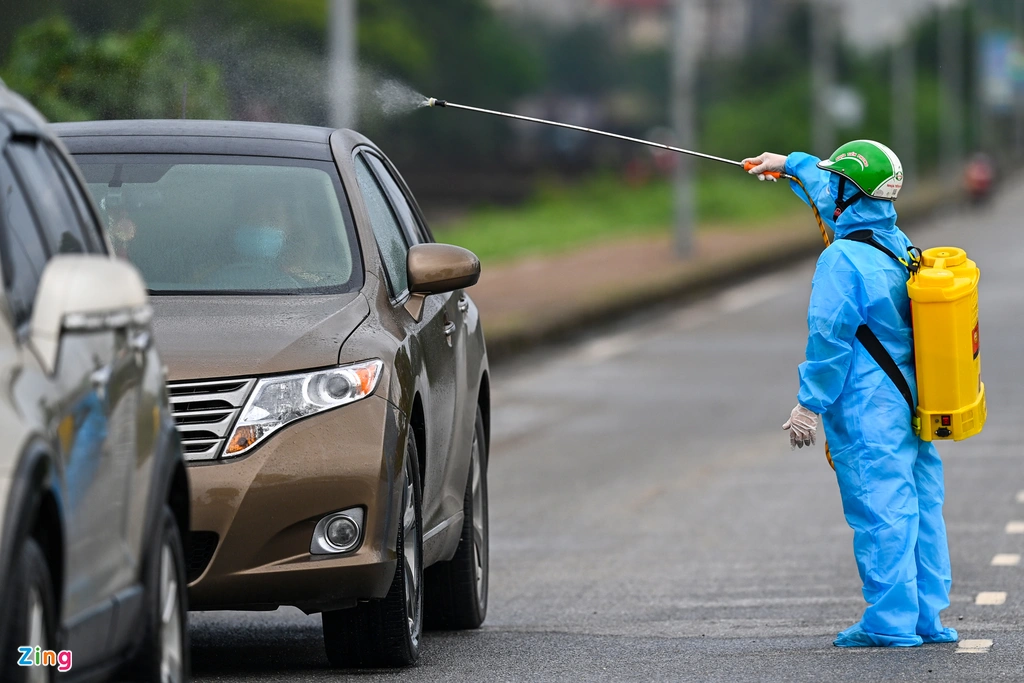 Photo: Zing News
A health worker disinfected a car passing by the hospital.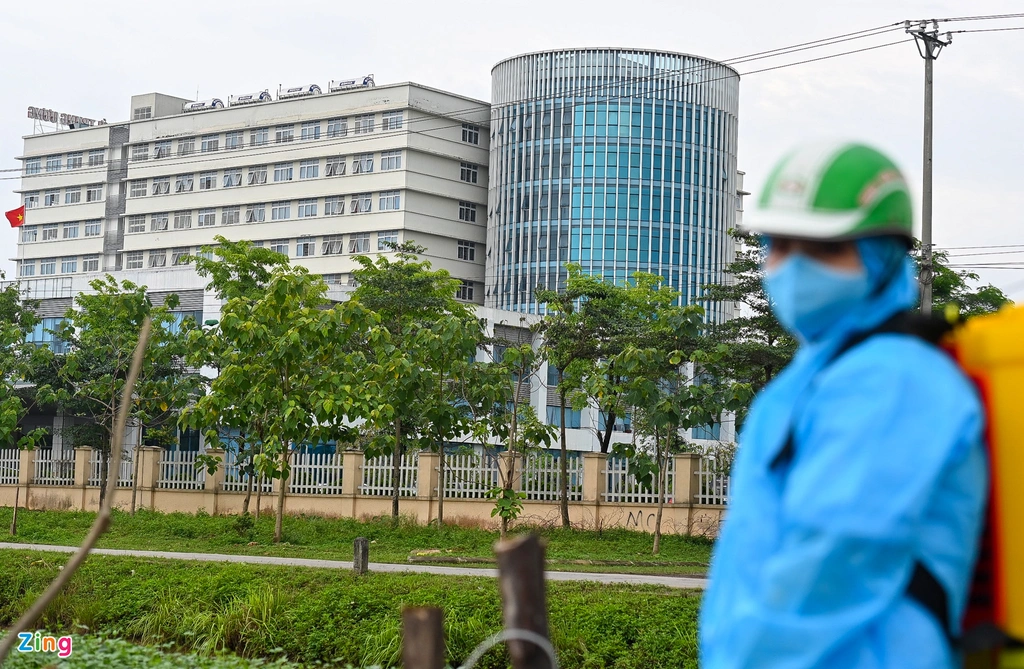 Photo: Zing News
The hospital was also urged to quickly vaccinate its medical workers.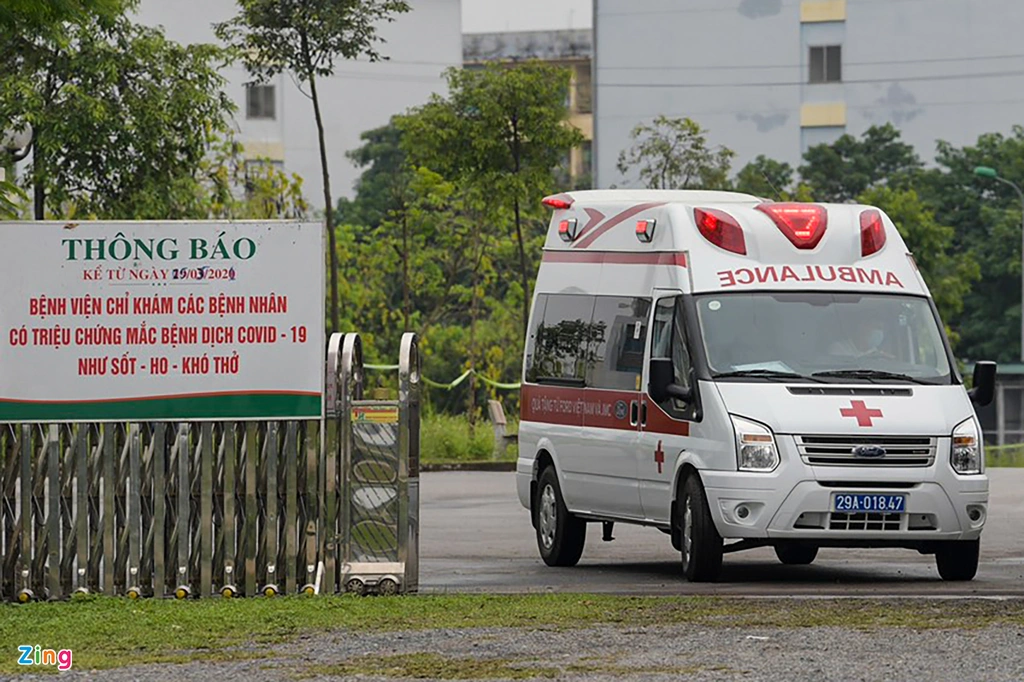 Photo: Zing News
The National Hospital for Tropical Diseases has been responsible for handling all Covid-19 cases in the north ever since the nation's first outbreak early last year. Nearly 1,000 patients have been treated in the hospital since.
Hanoi has recorded four Covid-19 community transmissions since last week.
Vietnam has reported 3,022 Covid-19 cases so far, including 1,626 domestically transmitted cases. Of them, 56 cases were detected since the latest outbreak hit the country on April 27.
According to the MoH's Medical Service Administration, a total of 2,560 patients were given the all-clear from coronavirus SARS-CoV-2, while the death toll related to the disease remained at 35.
Among active patients undergoing treatment at medical establishments, 24 tested negative to the virus, 12 twice and 38 thrice.
As many as 40,736 people who had close contact with Covid-19 patients or entered Vietnam from pandemic-hit regions are currently quarantined across the country, including 560 in hospitals, 21,733 in state-designated establishments and 18,443 at their residences.
The MoH also decided to extend the compulsory concentrated quarantine period to 21 days instead of 14 days as previously, Minister of Health Nguyen Thanh Long said at a regular meeting of the Government on May 5 morning.
The decision came into force right on May 5, the minister said.
The local centers for disease control must be accountable for monitoring and medically supervising people who complete the concentrated quarantine period for the next seven days.
Friendship
The project office of Zhishan Foundation Taiwan coordinated with the fund for children in north-central Nghe An province to award scholarships for students.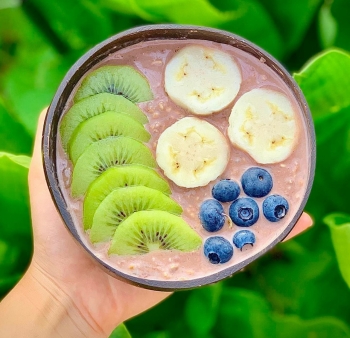 Handbook
Clean eating is not about eating clean or dirty food. It is about what benefical nutrition you consume. Check out 14 simple clean eating dishes to maintain your diet and fitness.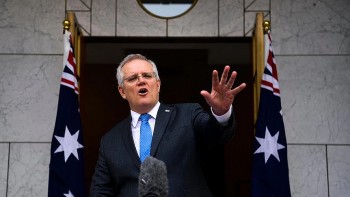 World
Scott John Morrison is an Australian politician serving as the 30th and current prime minister of Australia. He assumed office in August 2018 upon his election as leader of the Liberal Party.