Relief goods distributed to Vietnamese Cambodians under Covid-19 lockdown
The first packets of rice were handed over to Vietnamese-Cambodian families living under the Covid-19 lockdown in Preah Sihanouk city of the province of the same name on April 25.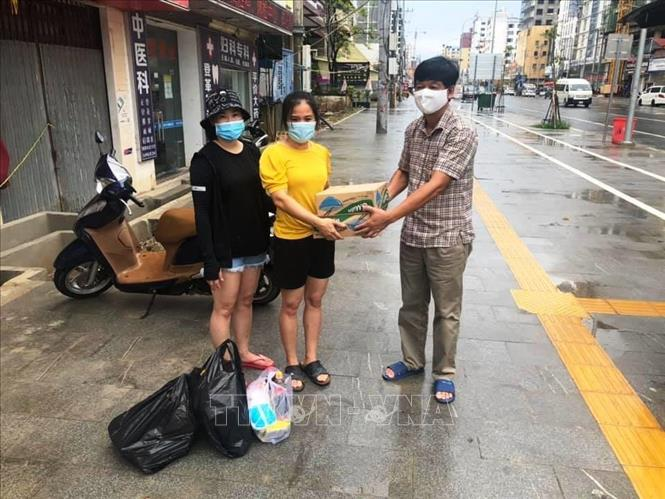 Vietnamese General Consul Vu Ngoc Ly (R) hands over the aid to the Vietnamese-Cambodians. Photo: VNA
The Preah Sihanouk province has been placed under lockdown since April 23 in a bid to stem the quick spread of Covid-19.
President of the Khmer-Vietnam Association in Preah Sihanouk previously informed the Vietnamese Consulate General in the province that many Vietnamese-Cambodians in Tumnup Rolok have suffered food shortage as the residential area has been under lockdown for nearly one month since March 28.
The Vietnamese Consulate General, with the assistance of relevant agencies in Cambodia, handed over relief goods to poor Vietnamese-Cambodian families in Tumnup Rolok on April 25. People were requested to comply with the regulations on Covid-19 prevention and control when receiving the aid.
Talking with reporters of the Vietnam News Agency, Consul General Vu Ngoc Ly said the authorities and Red Cross Society of Preah Sihanouk has distributed free food to all residents in blocked areas, regardless of Cambodians or foreigners.
To date, no Vietnamese Cambodians in Preah Sihanouk have contracted SARS-CoV-2, said the Consulate General.
Previously, on April 24, the Vietnamese Embassy in Cambodia, in collaboration with the Cho Ray- Phnom Penh hospital and the Khmer-Vietnam Association in Cambodia presented emergency relief aid to 350 households of Vietnamese origin in Chbar Ampov district's Champa pagoda area.
The provision of the aid, consisting of rice, facemasks, and antiseptic solutions, came in the context that many areas in Phnom Penh are facing food shortages due to COVID-19 related lockdown.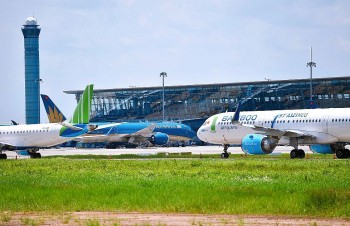 Economy
Vietnam Business & Weather Briefing (August 9): Vietnam's economic growth is expected to reach 7.5% in 2022, new securities accounts hit a near two-year low in July.