Hanoi Relic Sites Welcome Visitors Back
Hanoi's authorities allowed to reopen relic sites and welcomed a moderate number of visitors since February 15.
The prevention of Covid-19 pandemic and the people's awareness of self-protection for health are guaranteed in all areas of the relic sites in Hanoi.
Hanoi authorities have allowed relic sites to reopen and welcome visitors back following a long time of closure prompted by COVID-19. However, most temples and pagodas in the capital city reported fewer numbers of visitors compared to the same period of previous years.
Visitors are encouraged to receive at least two shots of COVID-19 vaccine or test negative with the disease within 72 hours using RT-PCR method before going to the sites. Regarding festivals, only basic rituals will be held and activities that attract crowds will be limited.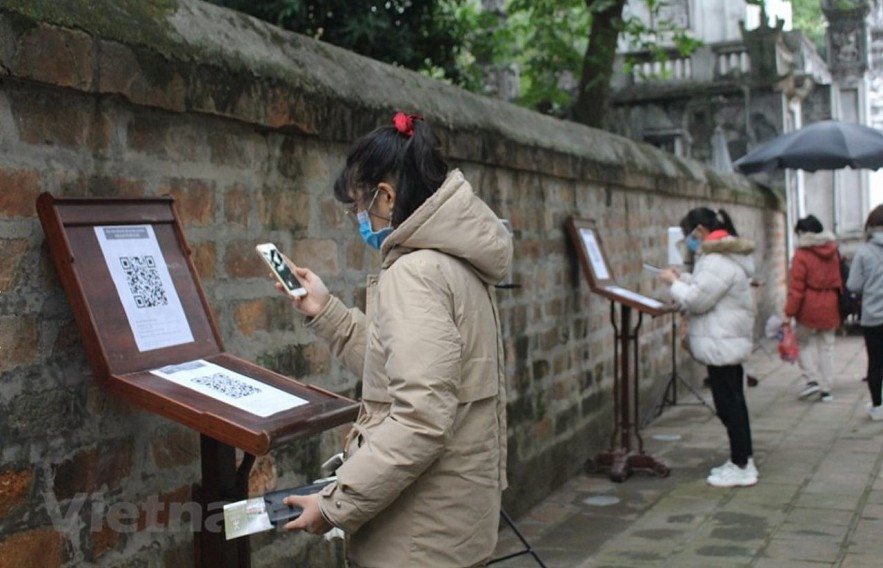 On the first day of resuming relics sites, all Covid-19 preventions are ensured. At the Temple of Literature, QR codes, disinfectant sprayers and ticketing areas are all prepared, ensuring a safe distance. Photo: Vietnam Plus.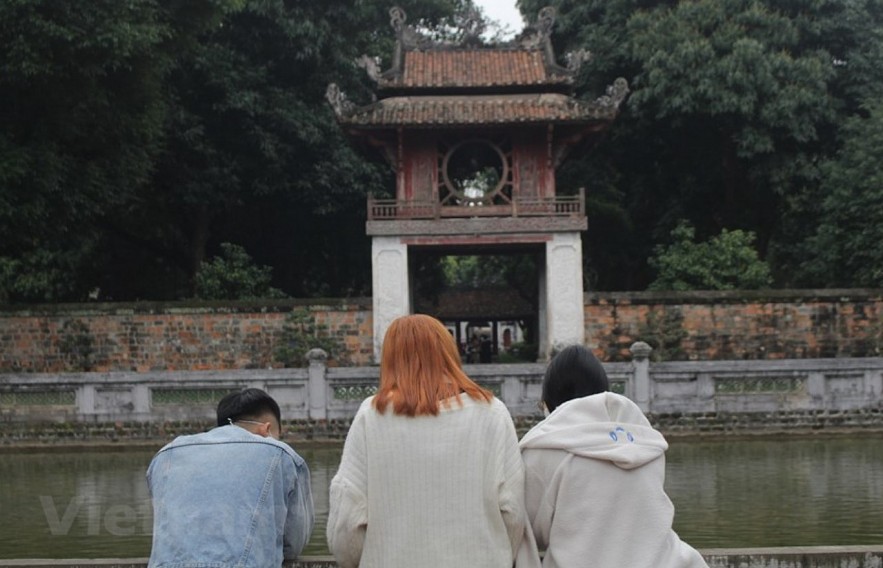 In 2021, relic sites in Hanoi had to be closed from May 3, at the same time suspending many sidewalk businesses, cultural and entertainment activities. Photo: Vietnam Plus.
Students and parents come to the Temple of Literature. Photo: Vietnam Plus.
He writes calligraphy behind a splash screen and adheres to the rule of wearing a mask continuously. Photo: Vietnam Plus.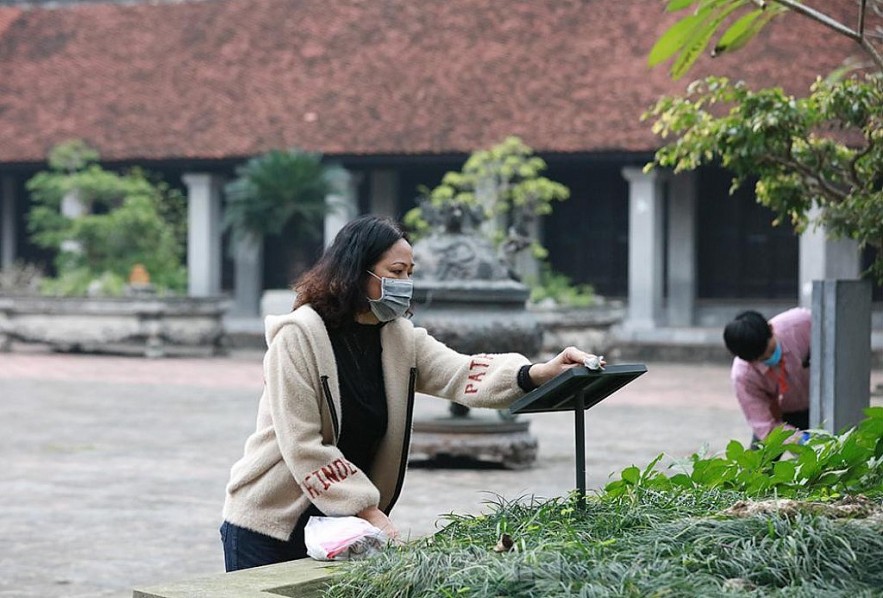 Before that, the staff of the Temple of Literature cleaned the billboards to welcome visitors. Photo: Tien Phong.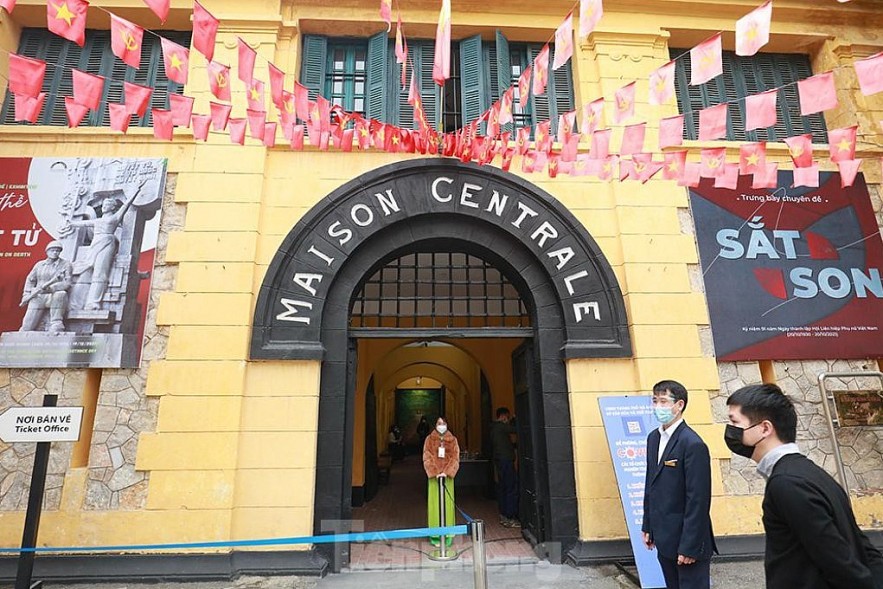 Hoa Lo Prison also opened to welcome visitors. Photo: Tien Phong.
Outside the gate, there are hand sanitizer solutions as well as medical declaration QR codes for visitors. Photo: Tien Phong.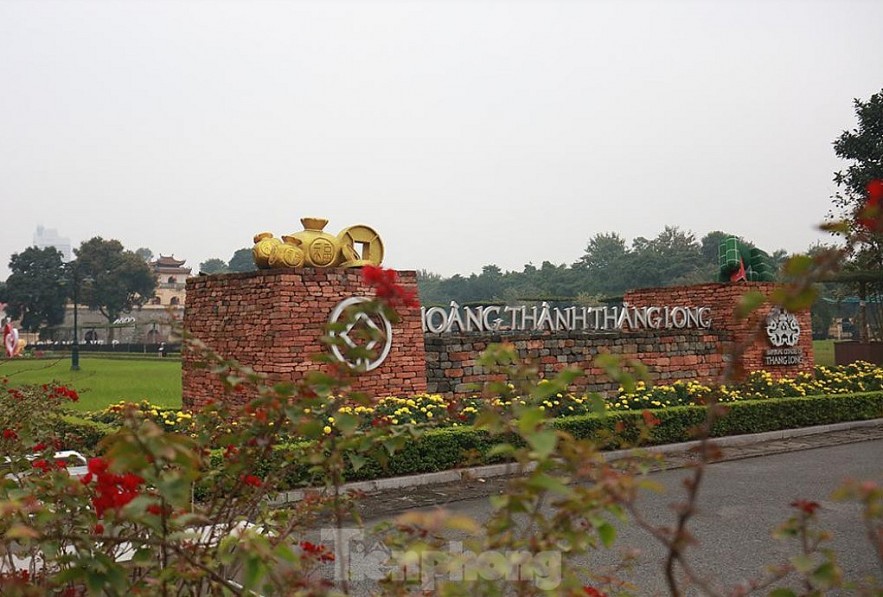 The Imperial Citadel of Thang Long also reopened to welcome visitors. Photo: Tien Phong.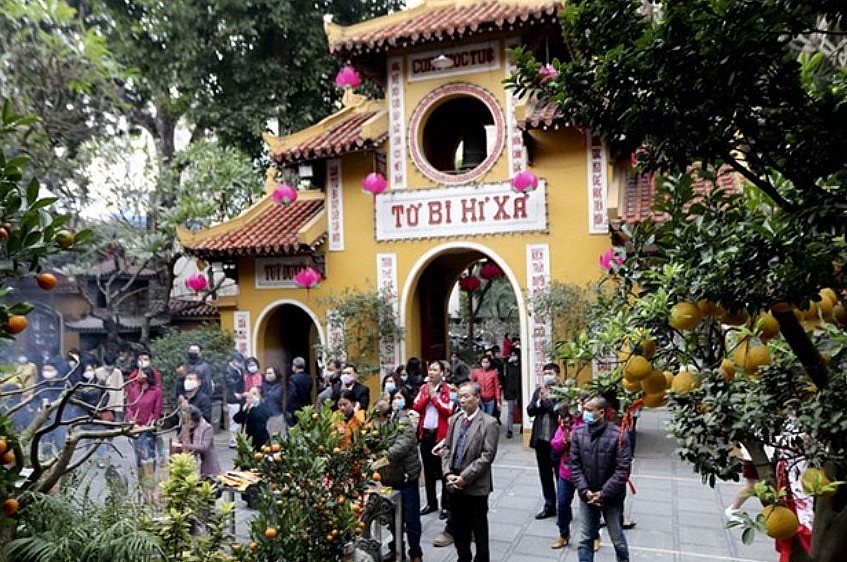 Visitors to Quan Su pagoda in Hanoi. (Photo: VNA)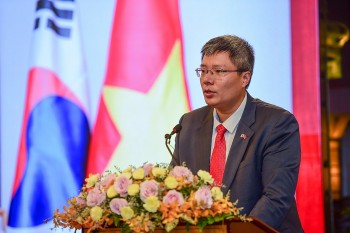 Viet's Home
Tran Hai Linh, member of the Central Committee of the Vietnamese Fatherland Front, chairman of the Vietnam-Korea Business & Investment Association (VKBIA) shared with the Vietnam Times about strengthening the capacity to promote Vietnamese culture to the world.