Starting the New Year Off with a Good Deed
For many, New Year can be an extremely difficult time. Doing a good deed is sure to brighten the life of someone around you.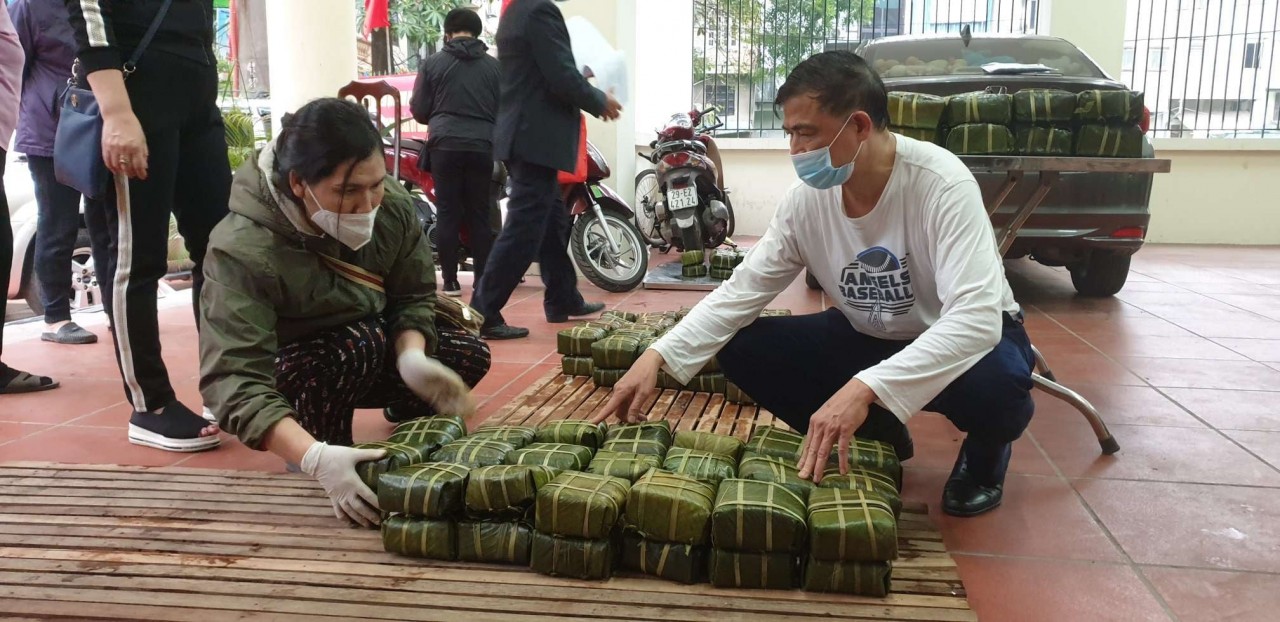 Time for Tet means it's time for a bite of banh chung. Source: HelpAge International in Vietnam
Just a few days before the biggest Tet (Lunar New Year) holiday in the country begins, Intergenerational Self-help Club (ISHC) in Khuong Dinh ward, Hanoi's Thanh Xuan district made 300 Banh Chung (square glutinous rice cake) and gave then to disadvantaged households in the neighborhood.
The more we help the community, the healthier and happier we feel. The of making Banh Chung has become an annual practice since establishment of Khuong Dinh ISHC in 2019.
Dao Thi Hoa, 70, the ward ISHC chairperson, said. "Members enthusiastically joined by contributing ingredients and helping hands. For people who are house bound, we deliver Banh Chung directly to their houses using our motorbikes."
According to Nguyen Quoc Hoan, chairman of Khuong Dinh ward Association of the Elderly, anything can be bought ready-made now, but to preserve traditional Tet values, people will feel comforted and warm if they have homemade Banh Chung.
It will not be a meaningful Tet Holiday without people caring for and helping each other – just like the name of the club suggests.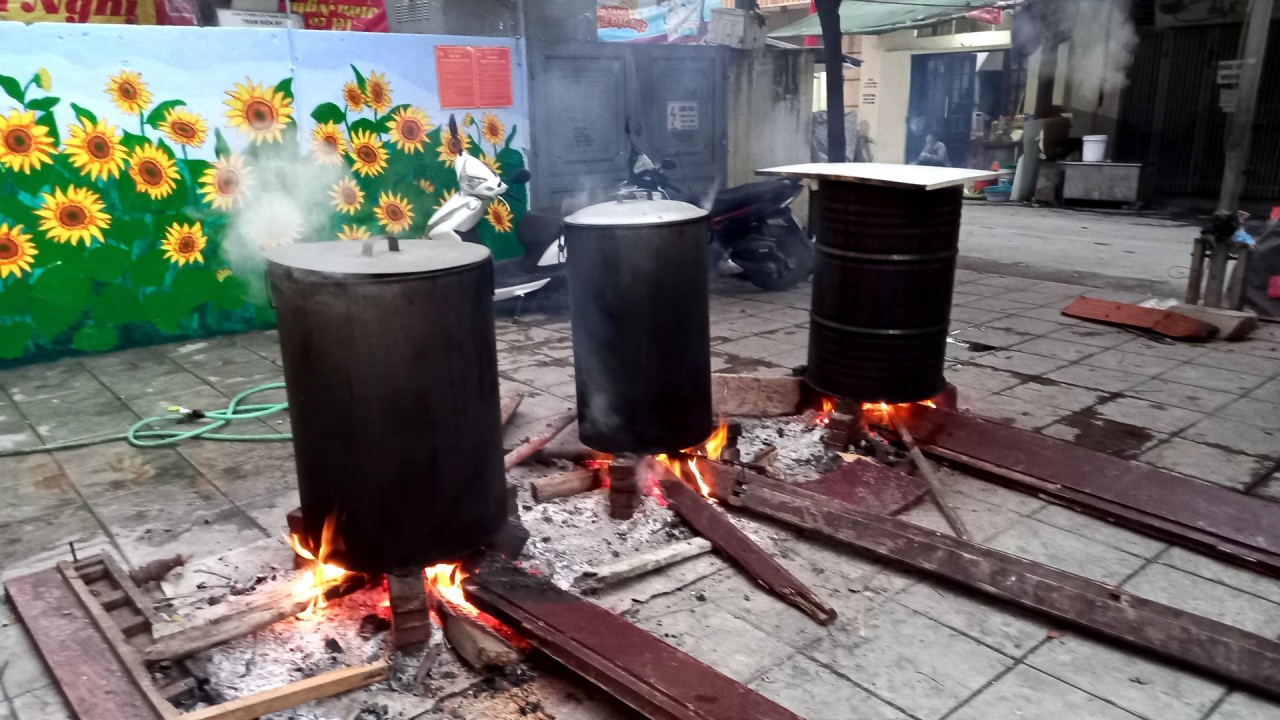 It takes 8-10 hours to boil the cakes, and during that time, the cooks have to continue adding water to ensure they don't dry out.
Intergenerational Self-Help Clubs in Da Nang city also offered gifts to impoverished and Covid-19 pandemic-affected families to help them enjoy Tet.
The gifts include both in-kind and cash, hand-delivered to each family with the message "Giving is forever."
The families expressed their deep emotions and gratitude for the support from the ISHCs.
This is an extremely meaningful and practical activity, showing the care and compassion of the ISHCs for members as well as the community during the Tet holiday.
The Intergenerational Self-Help Club (ISHC) model, developed by HelpAge International in Vietnam, is a community-based intervention project which centers around the elderly, aiming to help them in theirr neighborhoods.
In Vietnam, each ISHC has a number of homecare volunteers who are trained to provide support to older people at least twice per week.
The ISHCs take an active role in supporting frail older people, including befriending them, helping with housework, provision of personal care, labor assistance and supporting care receivers to integrate in society.
As well as supporting more vulnerable older people, the activities benefit volunteers who are trained to provide care.
So far, under the Prime Minister's Decision No. 1533 and 1336 on "Approving the Nationwide Replication of ISHC", there have been 113 ISHCs established in Hanoi and 3,500 in Vietnam.
The purpose of ISHC initiative is to support adaptation to population aging, to care and promote older people.
ISHC is financially sustainable, comprises members with different age, gender, backgrounds, and has a variety of activities that meet the comprehensive needs of people such as health care, income security, social bonding and rights.
This December 2021, ISHC was once again integrated into Vietnam's National Plan of Action on Older Persons, with a target that at least 80% of communes in the country shall have an ISHC or similar model by 2030.
Vietnam has officially entered the "agiing phase" since 2011, with the number of older persons (at aged 65 years or over) accounting for 7% of the total population.
Currently, the number of older persons (65 years or over) is 7.4 million, accounting for 7.7% of the total population.
It will increase to 22.3 million (20.4%) by 2050. Vietnam is one of the most rapidly aging countries in the world.