Over 300 Chinese traders and Japanese experts are allowed to arrive in Vietnam to buy lychees
PM Nguyen Xuan Phuc has given greenlight to allowe 309 Chinese merchants and Japanese experts o enter Vietnam to purchase lychees in Luc Ngan district, Bac Giang province but need to ensure quarantine regulations against COVID 19.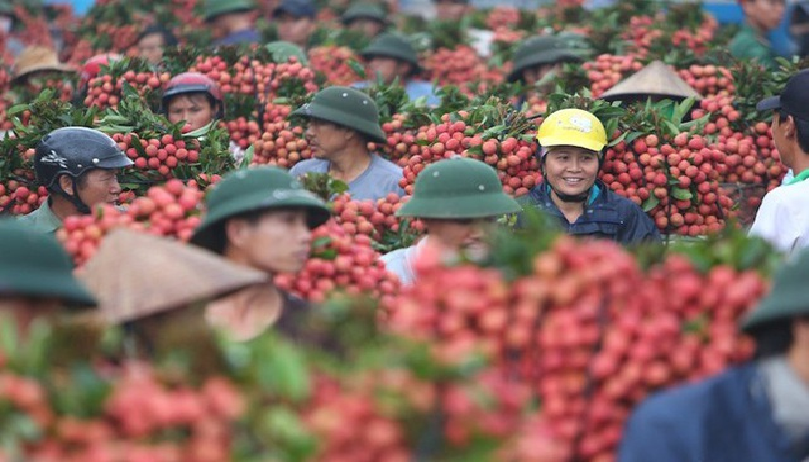 More than 300 Chinese traders are allowed to enter Vietnam to buy lychees (Photo: Dantri news)
It is expected that Chinese merchants arrive to Luc Ngan to buy lychees would enter Vietnam by at Huu Nghi international road border, Lang Son province, stated The Dantri news
Meanwhile, Japanese experts also set to arrive in Vietnam on June 3 to examine and supervise phytosanitary measures for the lychees destined for the Northeast Asian market, according to the Ministry of Agriculture and Rural Development (MARD), reported the Freshplaza
The ministry said under regulations on COVID-19 prevention and control, foreigners arriving in Vietnam must be kept in quarantine for 14 days. However, since the lychee harvest time lasts for only one month, in June, it proposed Deputy Prime Minister Vu Duc Dam, head of the national steering committee for anti-COVID-19, allow Japanese experts to be exempted from the mandatory quarantine so that the Vietnamese fruit can be exported in line with Japan's requirements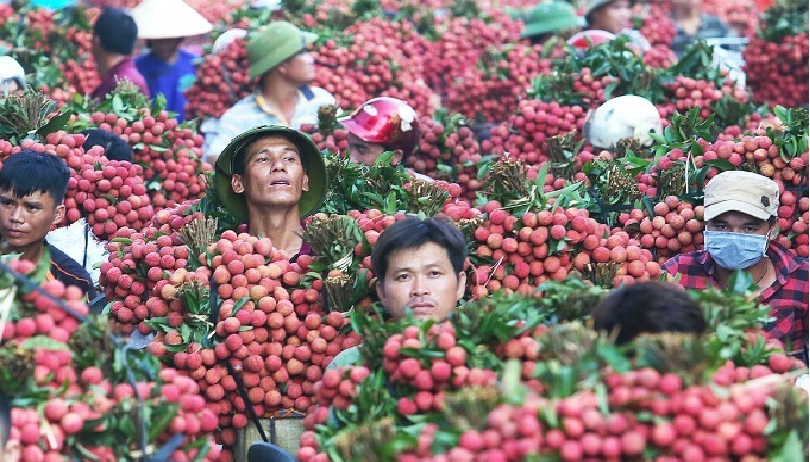 Lychee traders in Bac Giang Province rush to deliver the seasonal fruit to wet markets, May 2019. Photo by VnExpress/Ngoc Thanh.
The MARD noted it will coordinate with authorities of Bac Giang and Hai Duong, two lychee farming hubs in Vietnam, to ensure preventive measures for the disease during the experts' stay in the northern provinces.
This year will mark the first time fresh lychees of Vietnam enter the demanding market of Japan. Over the last four years, the MARD has worked with the MAFF to conduct testing and negotiations to pave the way for the export.
Since March 22 Vietnam has not allowed entry for foreign nationals except those with diplomatic and official passports and business managers, experts, and high-skilled workers. All are quarantined for 14 days.
Vietnam has gone 46 days without community transmission of Covid-19. It has reported 328 infections without any deaths, of these 49 are active patients as 279 have recovered after treatment, reported the VNExpress. Therefore, the travel restriction has gradually been eased.
Bac Giang earns VND 5.4 trillion from lychees

The remaining 1,000 tonnes, worth USD 1.8 million, were exported to several EU countries, Russia, Singapore, Thailand, Australia, the US, Canada, Japan and the Republic ...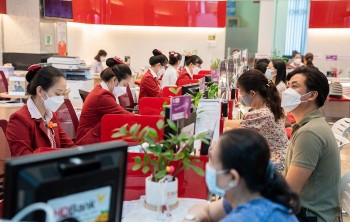 Economy
Vietnam Business & Weather Briefing (August 12): Air passengers reach a record number in July, seafood exports expected to reach 3 billion USD in Q3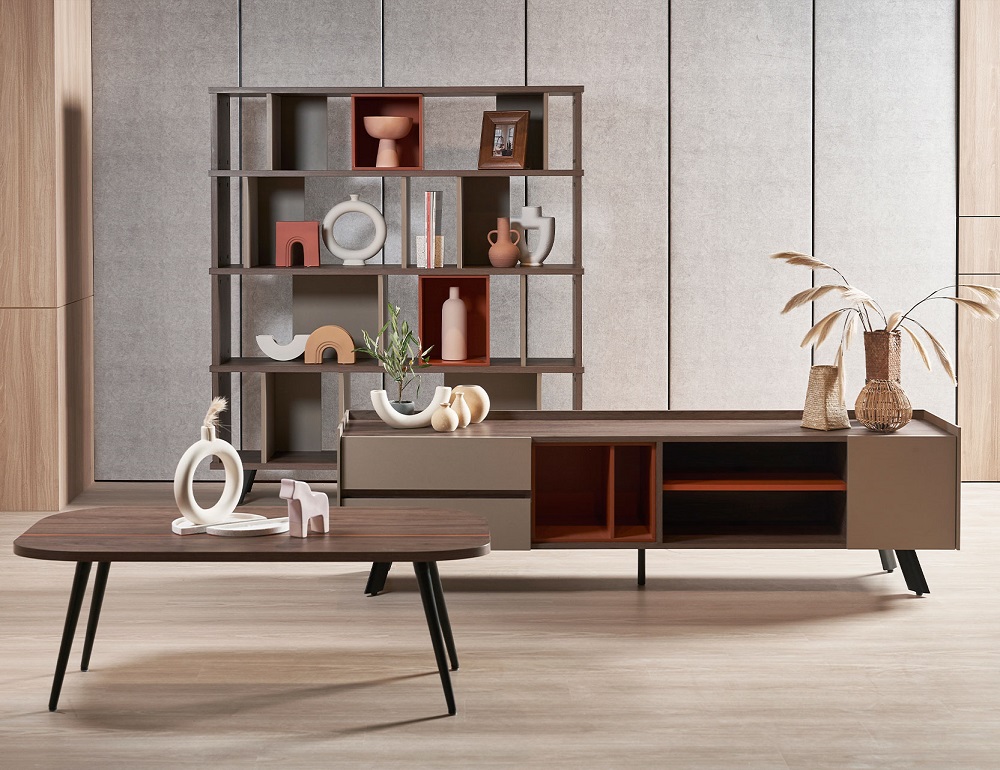 Economy
Setting itself up as a leading home-grown designer furniture brand, Cellini sustains its promise to deliver quality craftsmanship, exclusive designs, and timeless furniture pieces. Reimagining the creations of its in-house craftsmen, Cellini's latest launch draws much of its inspiration from the vibrant hues of the colour wheel and the increased demand for exuberant furnishings for revamping one's abode. Putting its signature artistic spin on everyday pieces for the modern individual, this launch aims to bring true art into the space we live in.
August 11, 2022 | 10:00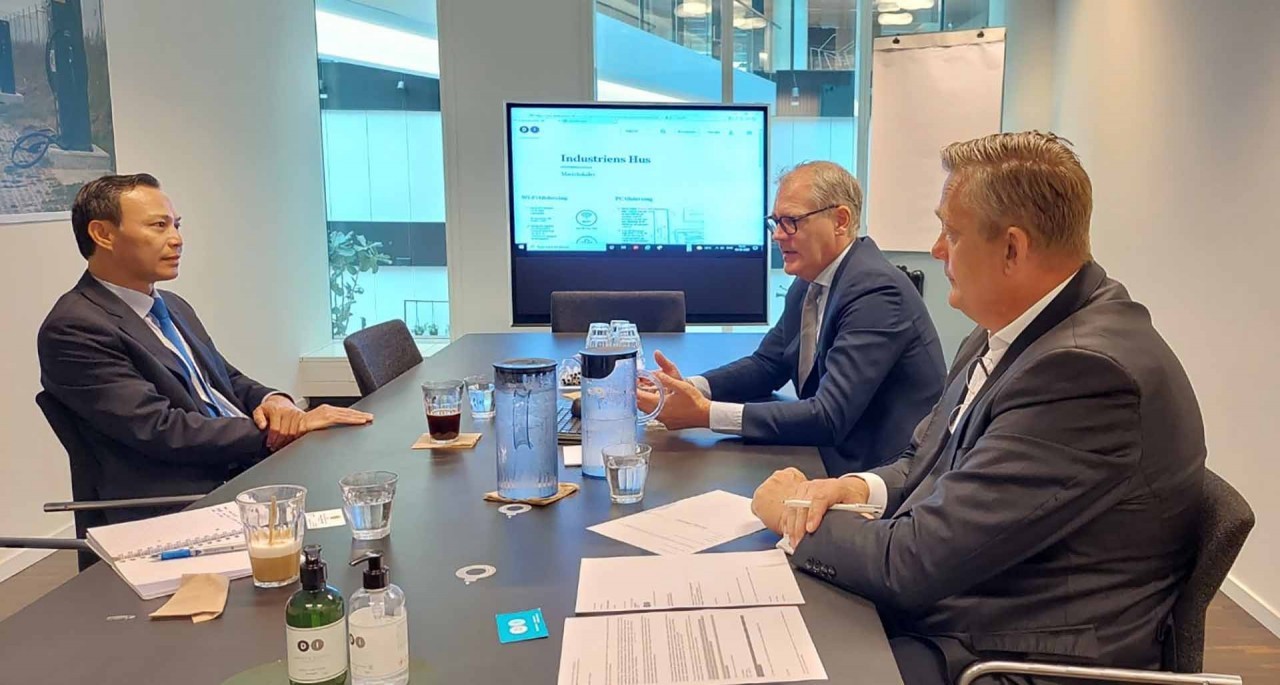 Economy
In Copenhagen, Vietnamese Ambassador to Denmark Luong Thanh Nghi on August 9 had a meeting with Vice President of the Confederation of Danish Industry (DI) Thomas Bustrup.
August 11, 2022 | 09:03