At a meeting on February 15, Vice Chairman of the Hanoi People's Committee Chu Xuan Dung requested to close all eateries and coffee shops starting 0:00 February 16 as part of efforts to combat the Covid-19 pandemic.
Dung also ordered to close relic and religious sites as these places attract a large number of people at the beginning of the New Year.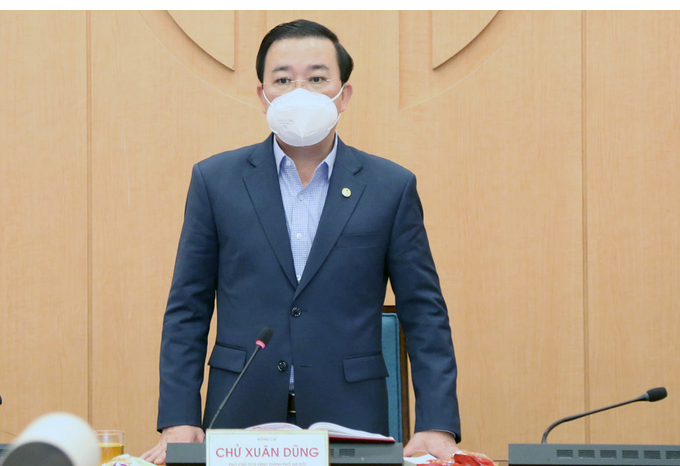 Vice-Chairman of the Hanoi People's Committee Chu Xuan Dung speaks at the meeting on Covid-19 prevention and control. Photo: Vnexpress
The city leader assigned Hanoi Center for Disease Control (CDC) to randomly conduct Covid-19 testing at industrial zones (especially places where workers have returned from 12 pandemic-hit provinces and cities or where foreign experts work) to timely stem the spread of the epidemic, according to Vnexpress.
Regarding requiring people who come back to Hanoi after Tet to make health declarations, Chairman of the Hanoi People's Committee Chu Ngoc Anh explained that there will be millions of people returning to the capital city from pandemic-hit provinces such as Quang Ninh, Hai Duong, Ho Chi Minh City, etc. The city asked communes, wards and towns to deploy forces to strictly control accommodations of students and workers as well as industrial zones.
"In addition, it is essential to set up checkpoints at the city's gateways", Hanoi Chairman said.
Concerning the incident of a Japanese man who died at Somerset West Point in Hanoi's Tay Ho District tested positive for the novel coronavirus, Chairman Chu Ngoc Anh said that the Ministry of Health is verifying the specific cause, yet, the city has promptly taken samples for testing, conducted contact tracing and zoned.
"The epidemic situation is still put under control. From the case of Japanese patient, more drastic measures needed to quickly respond to the pandemic", he emphasized.
According to the Director of the Hanoi Health Department Nguyen Khac Hien, the authorities are investigating the infection cause of the Japanese patient, in which includes theories that the man contracted the virus from abroad or in Vietnam. And if he was infected with the virus in Hanoi, the risk of community transmission would be very high.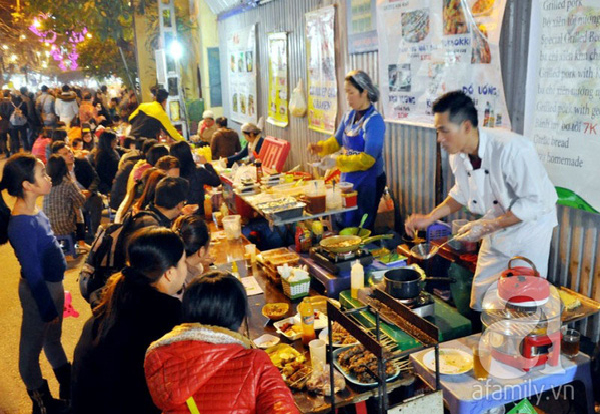 All street eateries and coffee shops in Hanoi are requested to shut down starting 0:00 February 16 in a bid to contain the Covid-19 spread. Photo: Afamily.
The leader of the Health Department also requested to review foreign experts in the locality. "It's also crucial to carefully review Japanese restaurants and take samples of at-risk cases for testing".
Earlier, the capital city closed all bars, karaoke parlors, and discotheques and suspended a series of spring festivals. The local residents are required to avoid "non-essential" gatherings as well as comply with the regulations of Covid-19 prevention and control.
As of February 15, Hanoi has reported 35 Covid-19 locally-transmitted cases. Most of the cases are linked to the outbreaks in Chi Linh City (Hai Duong) and Van Don International Airport (Quang Ninh). There are three latest cases related to the deceased Japanese man.
The deceased man had been quarantined for two weeks upon entering HCMC from Japan, during which time he tested negative for the coronavirus twice. Then he flew to Hanoi on February 1 before being found dead on February 13.
Vietnam's total Covid-19 infection tally is now 2,269, including 690 active cases.
The biggest coronavirus hotspot remains the Hai Duong Province, with 499 cases.
A total of 154,992 people who had close contact with COVID-19 patients or arrived from pandemic-hit areas are being quarantined nationwide.
Among patients still under treatment, 43 have tested negative for SARS-CoV-2, and 31 twice.
Malie Nguyen