Foreigners enjoy Lunar New Year in Vietnam amid COVID-19
The last year has seen several foreigners living in Vietnam experience unprecedented changes, particularly with 2020 being heavily affected by the COVID-19 pandemic, meaning that travelling between countries has become increasingly difficult.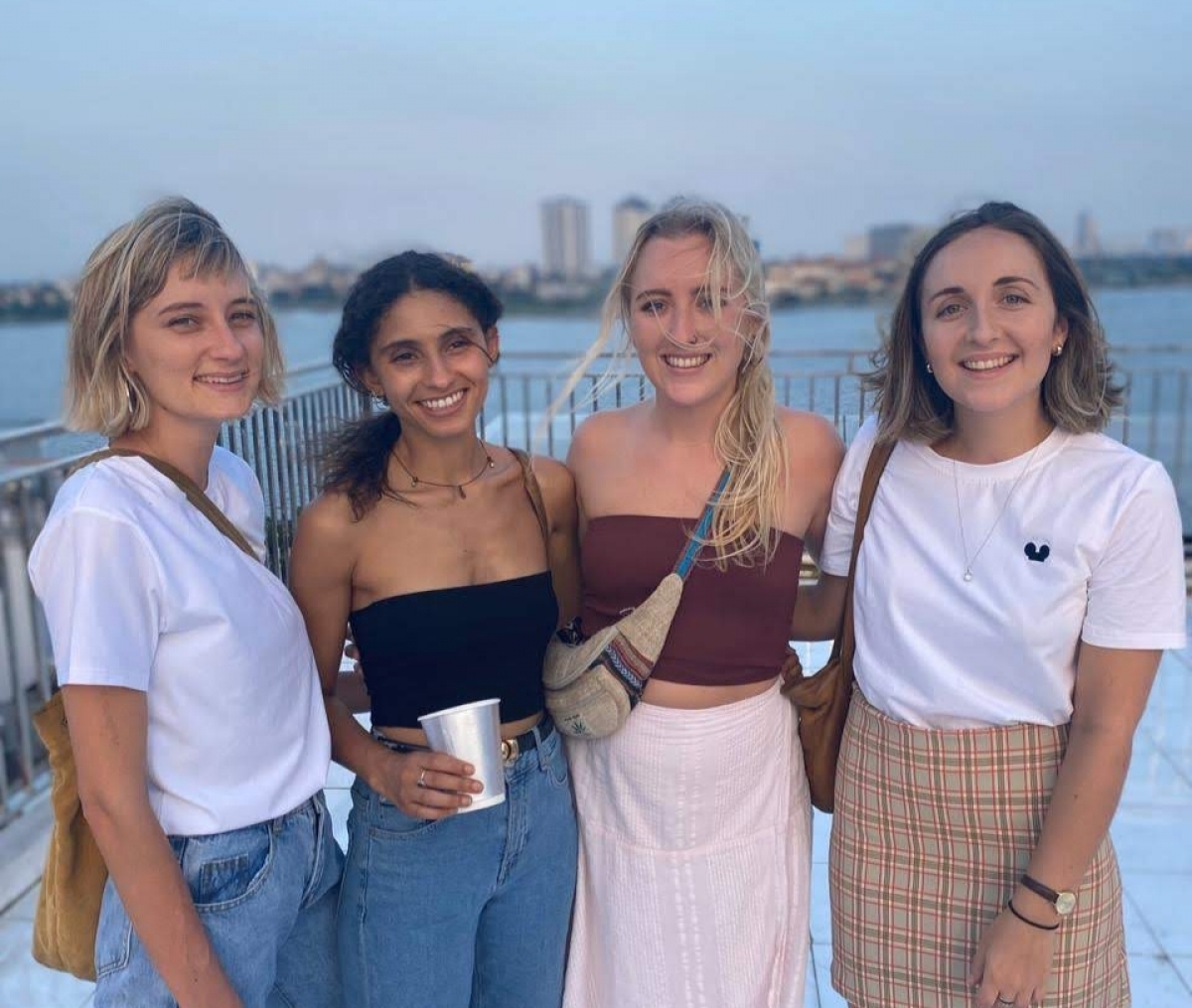 Giorgia (first left) and her friends meet after the end of a social distancing period in Vietnam.
Nirop, a 30-year-old Bangladeshi national who originally traveled to Ho Chi Minh City in early 2020, arrived in the nation with the intention of experiencing Vietnam for roughly two months, but the outbreak of the COVID-19 pandemic prevented him from returning home. A few months ago, when social-distancing measures were in place, he began to feel depressed due to being unable to go anywhere other than his accommodation.
After social-distancing measures were eased, he and his friends tried to learn more about Ho Chi Minh City and found that they were able to do business in the southern metropolis. With this becoming his motivation, coupled with difficulties returning home and the country's effective control of the pandemic, Nirop and his friends decided to rent a house and open a small coffee shop in District 12.
Alongside this, Nirop also worked as a manager for another friend's restaurant and quickly became familiar with the local environment. Now, he also has plans to continue living and working here, even when it once again becomes possible to return home.
"Actually when in Vietnam I feel a lot safer as a good result of the Vietnamese Government's control of the COVID-19 pandemic. Notably, Vietnamese people are also very kind, and this has greatly impressed me," Nirop shares.
Another example can be seen in Giorgia, a 28-year-old girl from the UK who feels lucky after getting out of the "pandemic epicentre" after her and her boyfriend had first traveled to Hong Kong (China) before coming to Vietnam in February, 2020.
Whilst lots of people lost their jobs due to the impact of COVID-19, Giorgia was able to find a job of teaching English online through an international volunteer organisation based in the nation.
At present, although she feels positive about the local environment and enjoys seeing average citizens being able to go out and enjoy normal activities, she expects the global pandemic to be brought under control soon so that she can return to her home country.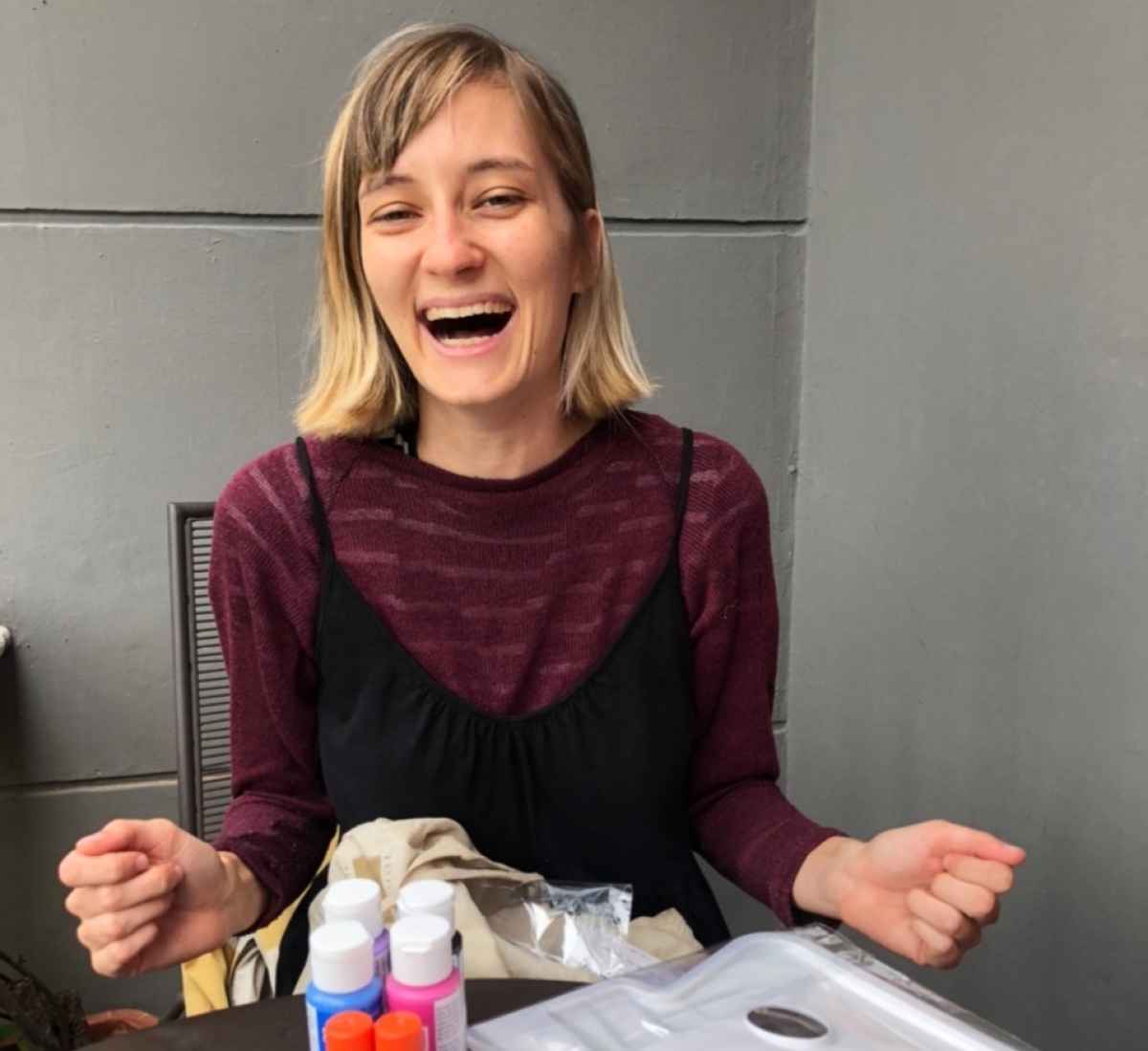 Giorgia prepares for an online class.
When the pandemic originally broke out, many people lost their jobs due to businesses laying off staff. This can be seen in the story of Francis, a man from New Zealand who has lived in Ho Chi Minh City for nearly four years and was left jobless when the pandemic broke out and was unable to return home.
At first, he felt under more stress than ever because he did not know how to manage the challenging situation, with acquaintances sending him money in order to help him get along with his life in the southern city. Fortunately, he has now been accepted as an English teacher at a local high school and he feels this news is the greatest luck for him in 2020.
He stated that he now feels more comfortable and confident thanks to his teaching job which has left him feeling transformed compared to before when he had no job for a long time and had no family members nearby. Indeed, it was the most difficult time in his life, he reveals.
Francis (middle) and his students.
In contrast to the fortunes of Giorgia, Nirop, and Francis, is Fabrice, a French man who found it difficult to get a job when he was accidentally "stuck" in Vietnam. With little English, others wanting to communicate with him had to use French or signs to be understood.
This also made it difficulty as many jobs for foreigners require English or professional knowledge.
Therefore, he decided to buy a push-cart in order to sell fried banana cakes with the thought that he is healthy so he should not receive money from others but should instead work under his own strength.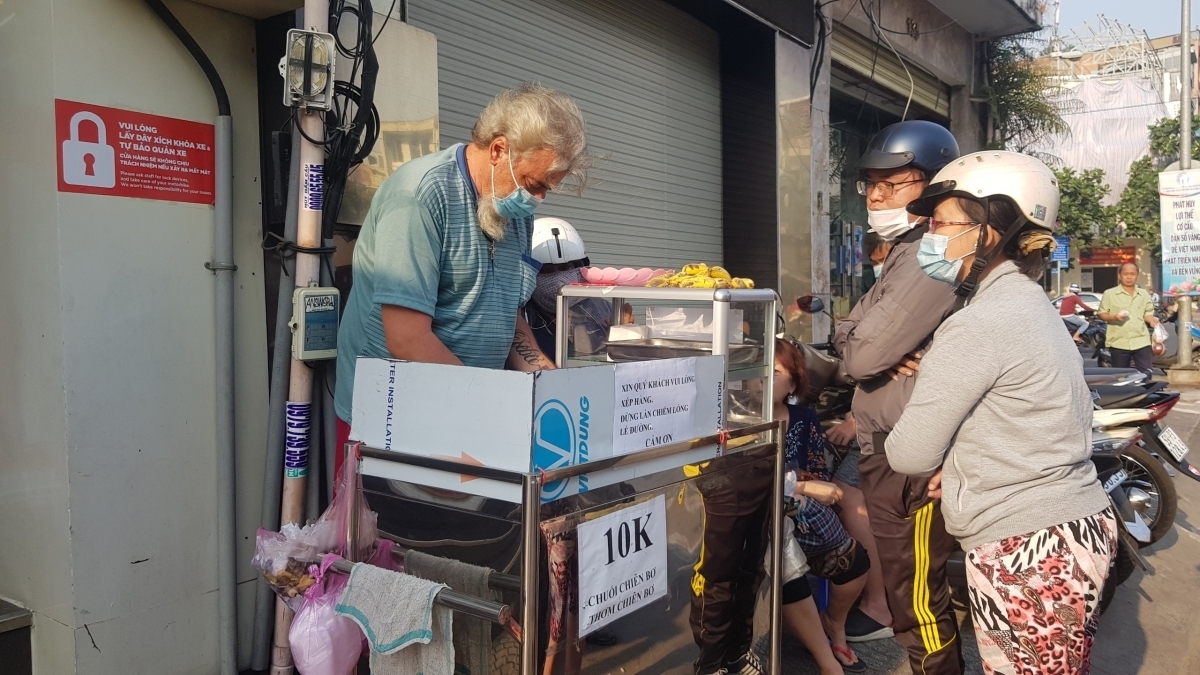 Fabrice with his push-cart.
Initially, he only sold a small number of cakes. But after a while, because of curiosity and knowledge of this man's story through social media, many people came to buy the cakes to support him. There were even days when it was just past 8 a.m. and the cakes had already sold out.
Fabrice confides, "When I sell cakes, there are many kind Vietnamese people who are willing to offer great help to me. They help me with accommodation, visa procedures, and even the police also help me. Everyone is very good. Thanks to that, everything is more favorable, the business here too."
These stories are only a small part of the many foreign tourists who have been "stuck" in Vietnam over the past year. Their only wish at this time is still a new year with more changes than the old one, with the epidemic set to be brought under control globally in the near future, they will be reunited with their families shortly./.