Hanoi Supporting Industries Business Association Enhances Cooperation with China's Shanghai
Enterprises from both Hanoi, Shanghai sides will immediately deploy investment and production preparation procedures in 2024 to soon turn the agreement into practical effect, bringing efficiency to the two sides.
The Hanoi Supporting Industries Business Association (HANSIBA) and N&G Group signed a cooperation agreement with a business delegation from Shanghai (China) in Hanoi, VNA reported.
Under the agreement, the sides will implement investment and production procedures in 2024 to implement the agreed cooperation for mutual benefits.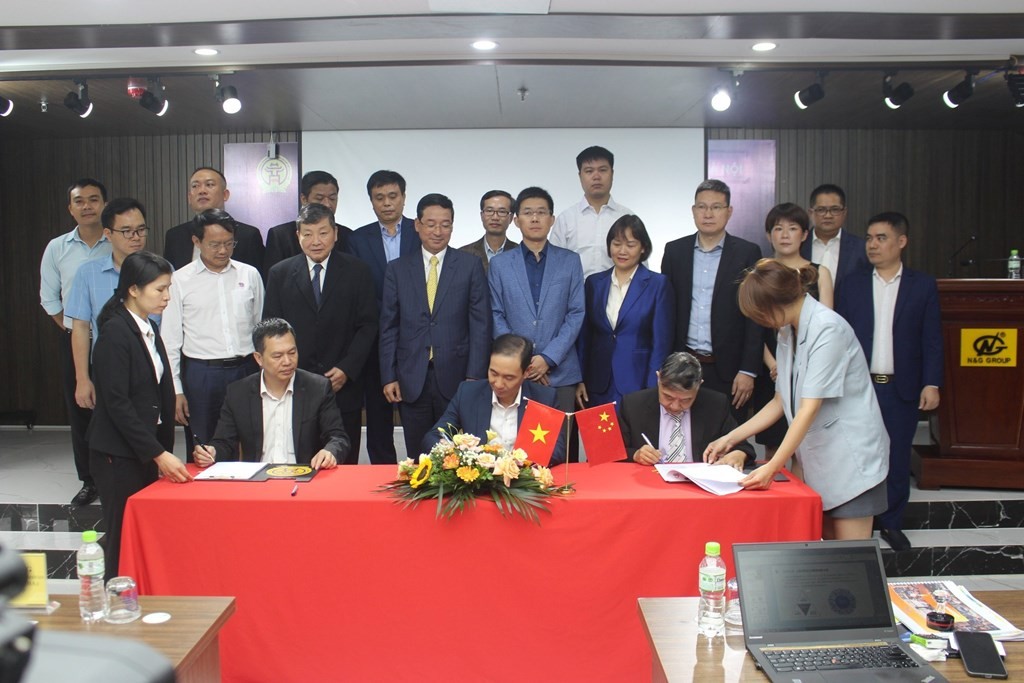 At the signing ceremony. Photo: BNEWS/VNA
At the event, they exchanged opinions on cooperation orientations in development, investment, and capital arrangement for N&G Group industrial parks.
With the agreement, the Techno Park production complex is expected to be formed with joint work of Hanoi and Shanghai in Hanoi South Supporting Industrial Park (HANSSIP).
The Techno Park production complex in Hanoi will be built according to international standards in order to attract high-tech projects from China and foreign countries, especially those in semiconductors.
A representative from the Chinese side said specific measures will be discussed after the signing to realize the cooperation, noting that more Chinese enterprises are expected to invest in Vietnam in the time ahead.
The Chinese delegation said it will continue studying investment opportunities in all three regions of Vietnam to build more high-tech industrial complexes.
The business delegation from Shanghai (China) visited Hanoi South Supporting Industrial Park (HANSSIP). Photo: BNEWS/VNA
With the goal of attracting production projects in the supporting industry, N&G Group is developing the HANSSIP with a scale of 581 hectares. In particular, phase 1 of the project with a scale of about 100 hectares has been filled with investment projects from large electronic product manufacturing corporations in the world.
This month, the Ho Chi Minh City Department of Foreign Affairs and the Foreign Affairs Office of the Shanghai Municipal People's Government also signed a memorandum of understanding (MoU) on cooperation for 2024-2026.
The Shanghai delegation was in the Vietnamese southern metropolis for the HCM City Economic Forum from September 13-17.
Under the MoU, the two agencies will step up delegation exchange and coordinate to accelerate the implementation of joint projects between departments and agencies of HCM City and Shanghai.
The partnership between Shanghai and HCM City, which was set up in 1994, has developed soundly in many areas.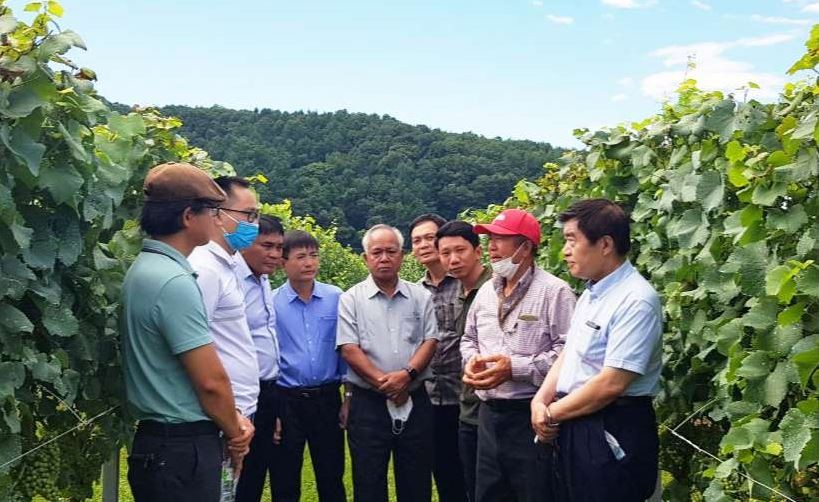 Economy
The 13th National Congress of the Communist Party of Vietnam determined to "build economic diplomacy to serve development, with people, localities, and businesses as the center." To realize the Party's policy, Kom Tum Party's Committee and People's Committee have issued a plan to promote economic diplomacy for sustainable development.
November 29, 2023 | 14:27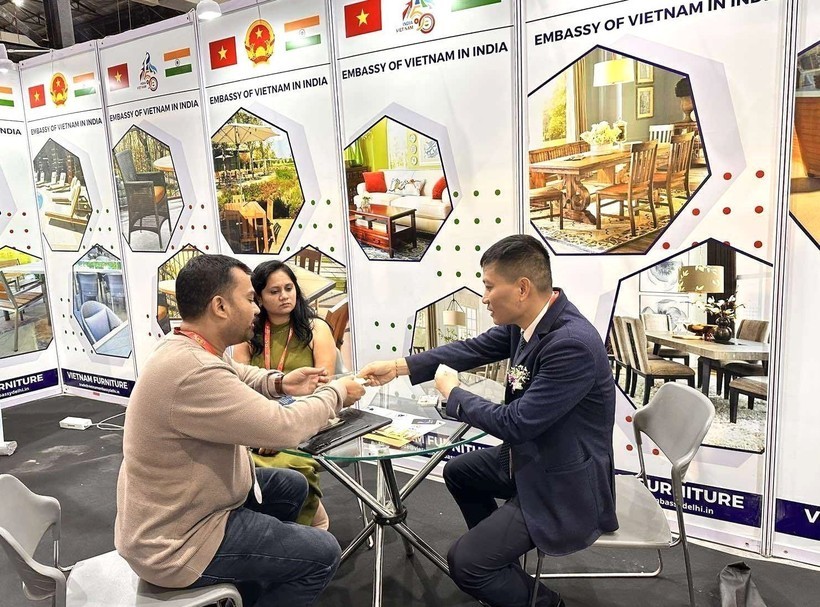 Economy
India is identified as one of the potential markets for Vietnam's wooden furniture and interior exports, with the transaction value of this item growing quite rapidly recently.
November 29, 2023 | 14:05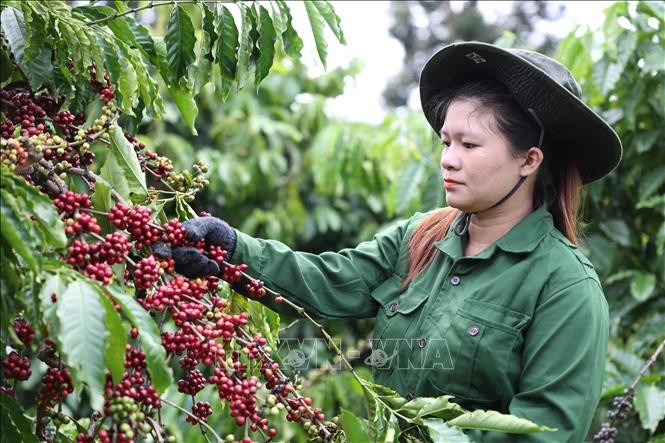 Economy
From January to October 2023, Vietnam's coffee exports to Algeria reached 52,174 tons, with a turnover of US $116 million, an increase of 52% in volume and 67% in value compared to the same period in 2022. It is estimated that by the end of 2023, the turnover could reach US $125 million, an increase of 47% compared to 2022.
November 29, 2023 | 11:13