VUSTA Attend World Conference on Scientific Literacy in China
A delegation from the Vietnam Union of Science and Technology Associations (VUSTA) attended the 2023 World Conference on Scientific Literacy in Beijing, China from September 19 to 20.
The Conference was held by the Chinese Association of Science and Technology. The Conference was attended by about 700 delegates worldwide, including leading scientists, senior policymakers, famous scholars, representatives of international and regional scientific and technological organizations, and experienced scholars in related fields to spread ideas, share experiences and showcase achievements in science and technology.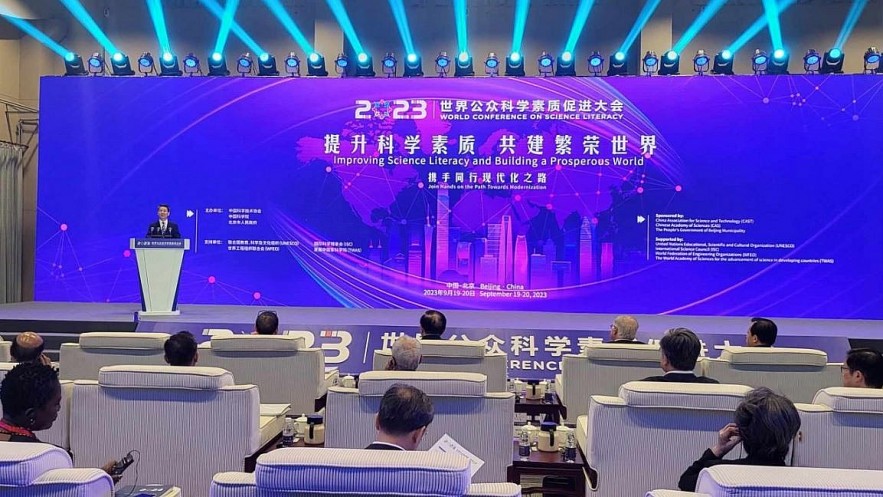 The 2023 World Conference on Science Literacy's topic: "Improving Science Literacy and Building a Prosperous World"
With the topic of "Improving Science Literacy and Building a Prosperous World," the conference assesses the importance of popularizing science and the role of public scientific knowledge in promoting social modernization and facilitating cooperation between countries.
The conference will discuss emerging topics, common difficulties, and key issues in popularizing science and improving public science understanding, such as science and technology education for young people, the integration of science and art, models of science dissemination and communication, the development of science and art, science museums and the participation of scientists in the popularization of science.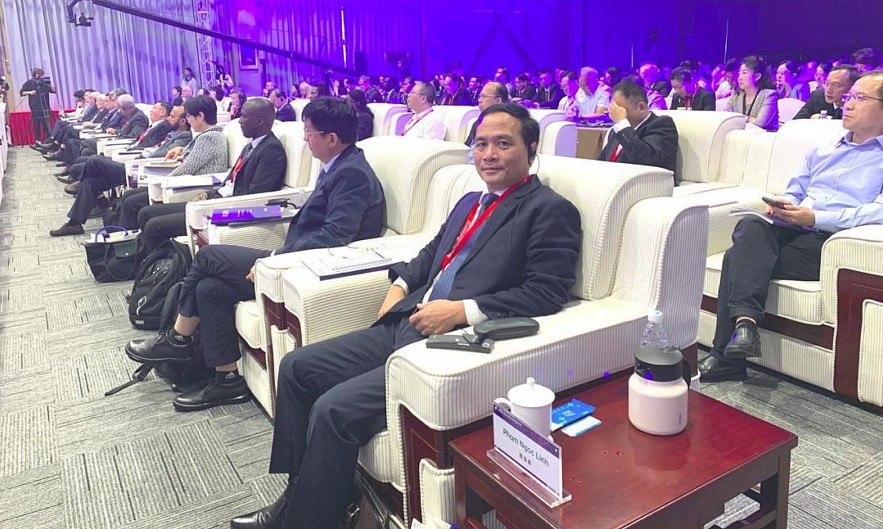 Associate Professor, Dr. Pham Ngoc Linh - Vice President of the Vietnam Union of Science and Technology Associations (VUSTA) at the conference.
The conference seeks to build consensus and promote international cooperation in establishing a common platform to enable public scientific knowledge, promote academic exchange and practical cooperation, and contribute to improving the level of global public scientific understanding and humanity's sustainable development.
Associate Professor, Dr. Pham Ngoc Linh - Vice President of the Vietnam Union of Science and Technology Associations (VUSTA) said that through the conference, we better understand investment models for science dissemination, especially young people of different countries. We also know how much countries invest in popularizing science.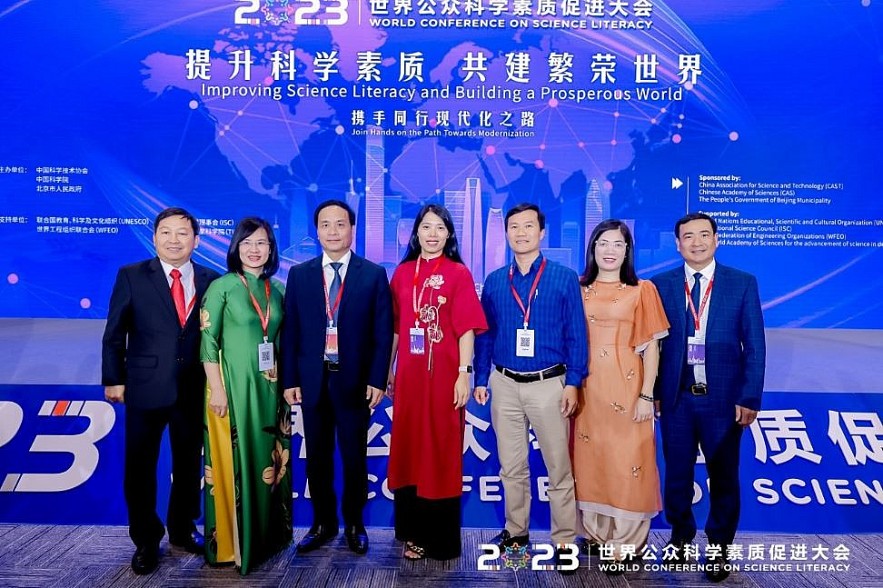 VUSTA's delegation at the conference.
Speaking at the session "Creating a good environment for scientists to participate in science dissemination" in the conference's framework, Professor Nguyen Van Phuoc, Chairman of the Ho Chi Minh City Union of Science and Technology Associations, said: It is currently the era where science and technology are strongly developing an overall transformation takes place in economic and social activities, digital transformation, and green economy. Therefore, equipping young people with scientific knowledge is essential for them to promptly absorb new knowledge, thereby giving them the opportunity to develop themselves and contribute to society and the future.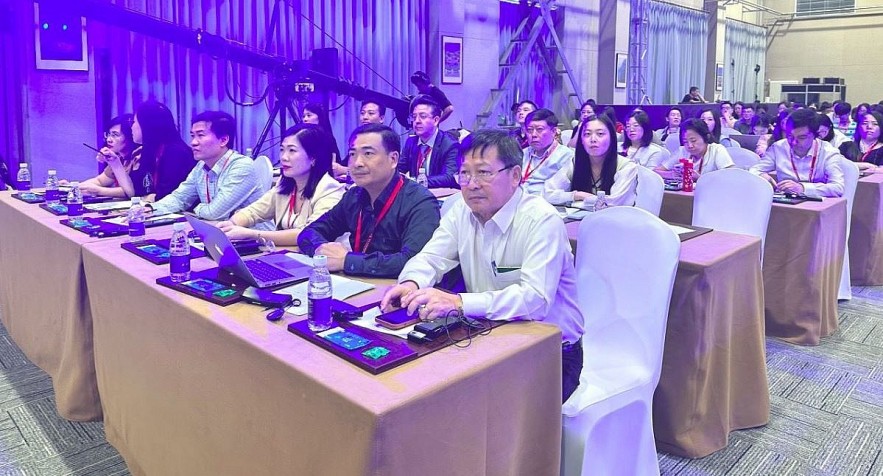 Members of the VUSTA delegation attended the conference.
At the Conference, Nguyen Thi Bich Lan - Director of the Vietnam Institute of Innovation and Digital Transformation expressed her views on the importance of disseminating scientific and technological knowledge to young people in digital transformation. Recognizing the importance of digital transformation, being dynamic, creative, and sensitive to science and technology, young people are expected to be the leading force in digital transformation, mastering construction, and development in all fields in the future. Therefore, raising youth awareness about national digital transformation is intensely urgent. It is necessary to clearly affirm the pioneering and leading spirit of union members and young people in participating in digital transformation.
To promote this process, scientists and organizations need to create quality education programs on science and technology, integrating technology into the learning process to help young people understand the potential and applications of science and technology. uses of digital transformation. In addition, it is necessary to build an environment that promotes innovation and technology experimentation, helping them apply knowledge into practice and develop the best digital transformation skills. Notably, it is necessary to create opportunities for young people to learn and work with experts in technology and science, thereby developing themselves and enhancing their responsibility.