Hanoi Tourism Ao Dai Festival to Underway in Late October
A tourism Ao Dai festival will take place on October 27-29 at Hoan Kiem Lake pedestrian street area in Hanoi.
With several attractive activities, Hanoi Tourism Ao Dai Festival 2023 aims to preserve and promote national traditional cultural values while honoring Ao dai (traditional long dress) and turning it into a unique tourism product of the capital city, VNA cited Director of the municipal Department of Tourism Dang Huong Giang.
The festival will take place from October 27-29 on Hoan Kiem Lake pedestrian street. The event is jointly organized by the municipal Department of Tourism and the municipal Women's Union.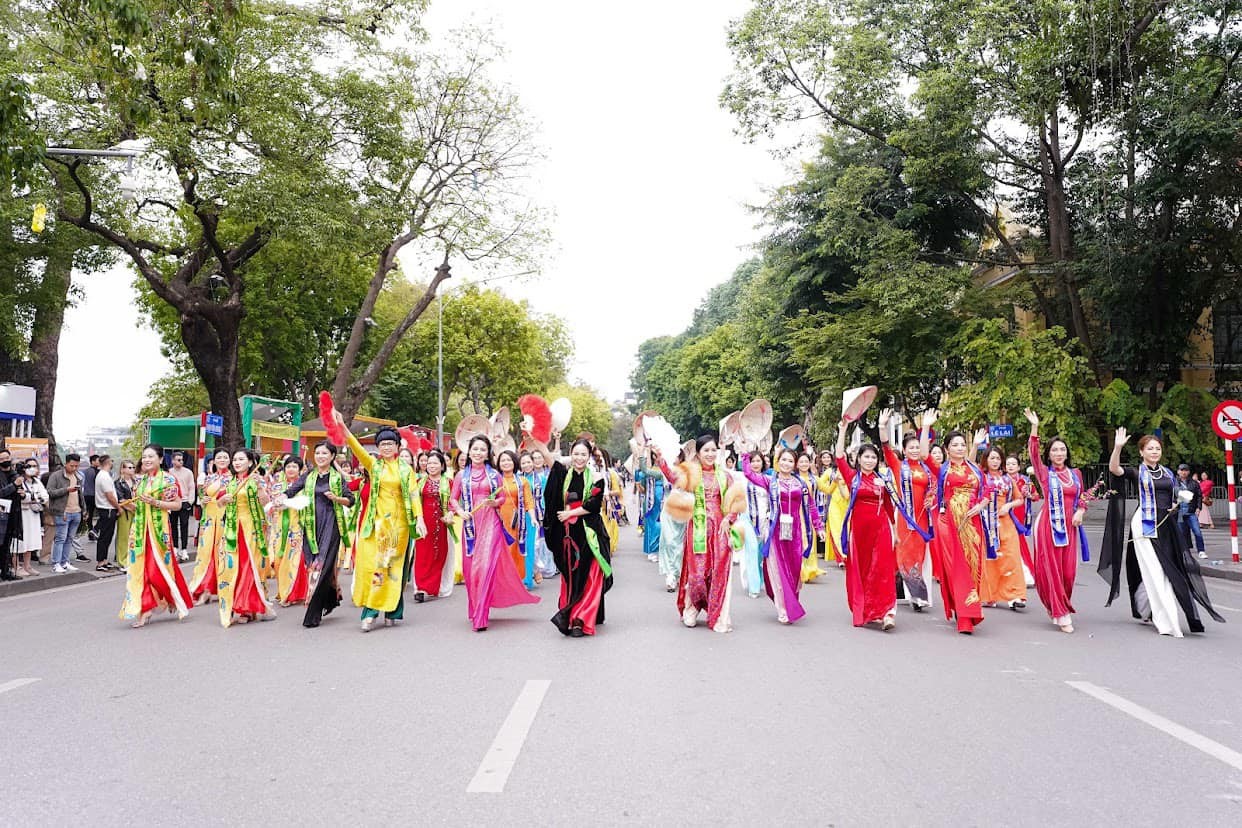 A range of unique cultural and artistic activities will be held during the event.
A range of unique cultural and artistic activities will be held during the event, including an art music night themed "Colors of Hanoi" on October 28, a photo exhibition and exhibition space for Ao dai collections, an Ao dai parade of the Hanoi Women's Union, and a forum on orientations and development of Ao dai in the community and enhancing tourism connectivity.
Deputy Director of the Municipal Department of Tourism Nguyen Hong Minh said that the event will be an activity to promote the capital's tourism image as a "safe - friendly - quality - attractive destination", promising to become a unique activity, attracting a large number of people including domestic tourists and international friends.
The festival aims to promote Vietnam's tourism in general and Hanoi's tourism in particular, changing the image of Ao dai from "cultural ambassador" to "tourism ambassador" - a typical tourism product of Hanoi.
The festival is intended to stimulate tourism, drawing more domestic and international tourists. At the same time, it will honor the traditional Vietnamese dress and the capital's heritage. It is expected to create a chance for artisans, fashion designers and tourism firms to exchange and explore cooperation opportunities.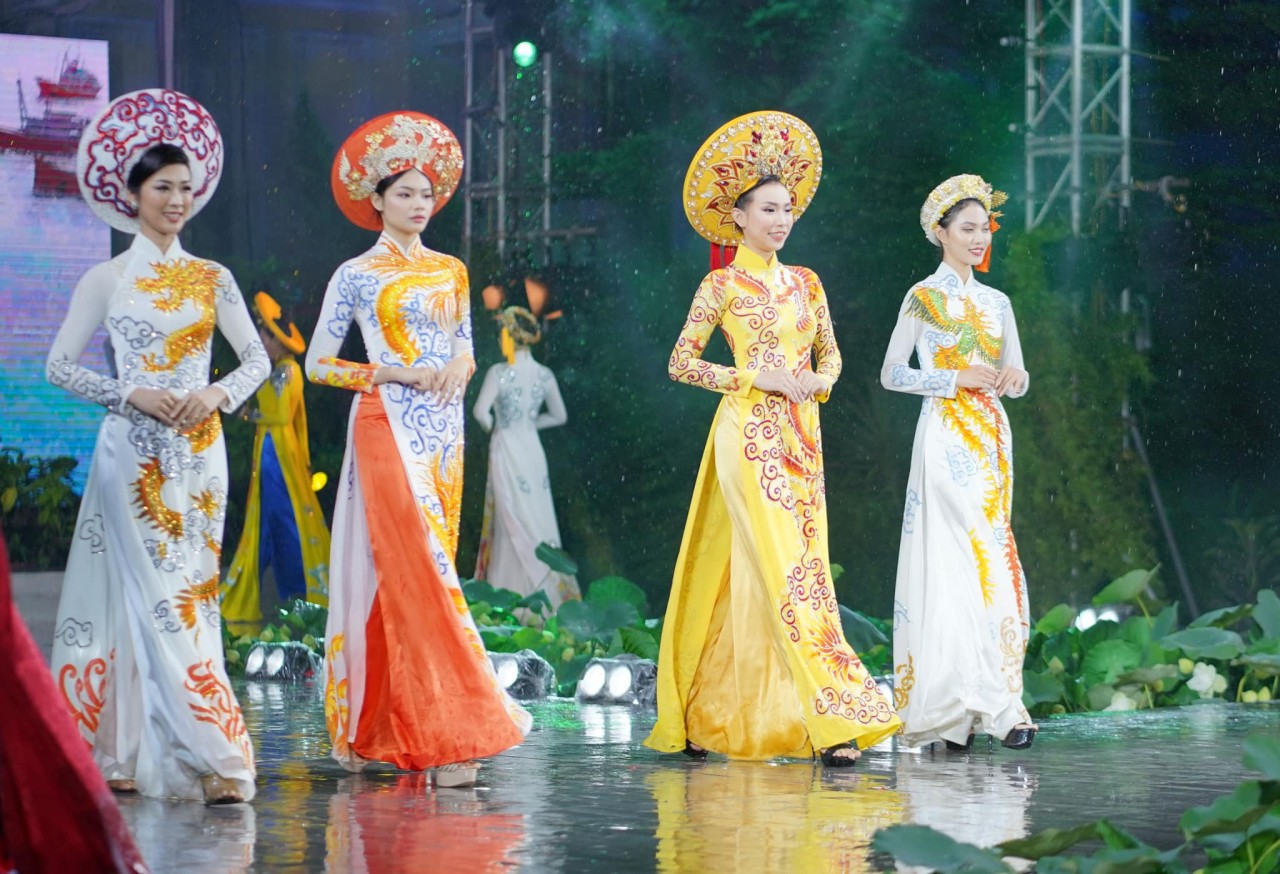 The event is expected to honor the nation's traditional Ao Dai and to create opportunities for cooperation and development between Hanoi's tourism businesses and fashion designers.
Hanoi hopes to attract about 22 million tourists in 2023, rising 17.6% from last year, with 3 million foreign arrivals (doubling the figure in 2022) and 19 million domestic visitors (up 10.5%). It also targets an increase of 28.2% in tourism revenue to about VND 77 trillion (nearly USD 3.3 billion).
Statistics from the municipal Department of Tourism showed Hanoi welcomed 18.9 million tourists in the first nine months of 2023, up 36.5% year-on-year. Of these, foreign tourists totaled 3.2 million, marking a four-fold increase year-on-year and surpassing the annual target of 3 million.
The figures have proved the attractiveness of local tourism to domestic and international visitors, as well as the city's efforts to draw tourists back, the department said.
The department said it will increase advertising of local destinations and new tourism products on both domestic and foreign media in the coming time.
It will also hold more tourism promotion events in such key markets as Northeast Asia, Europe, the US, and India while coordinating with Vietnam's diplomatic representative agencies and trade offices abroad as well as international organizations to step up promotional activities.
More than 30,000 domestic and foreign visitors attended the Hanoi Tourism Ao Dai Festival 2022. A parade of Ao Dai by the Hanoi Women's Union involved 1,000 participants, a street Ao Dai show by 300 businesswomen and 200 children from around the country, and an art performance combined with an Ao Dai fashion show presented by 100 Hanoi students.