'Harry Potter' author JK Rowling says she is a survivor of abuse and sexual assault
British author JK Rowling has revealed she is a domestic abuse and sexual assault survivor as she defended her right to speak about trans issues.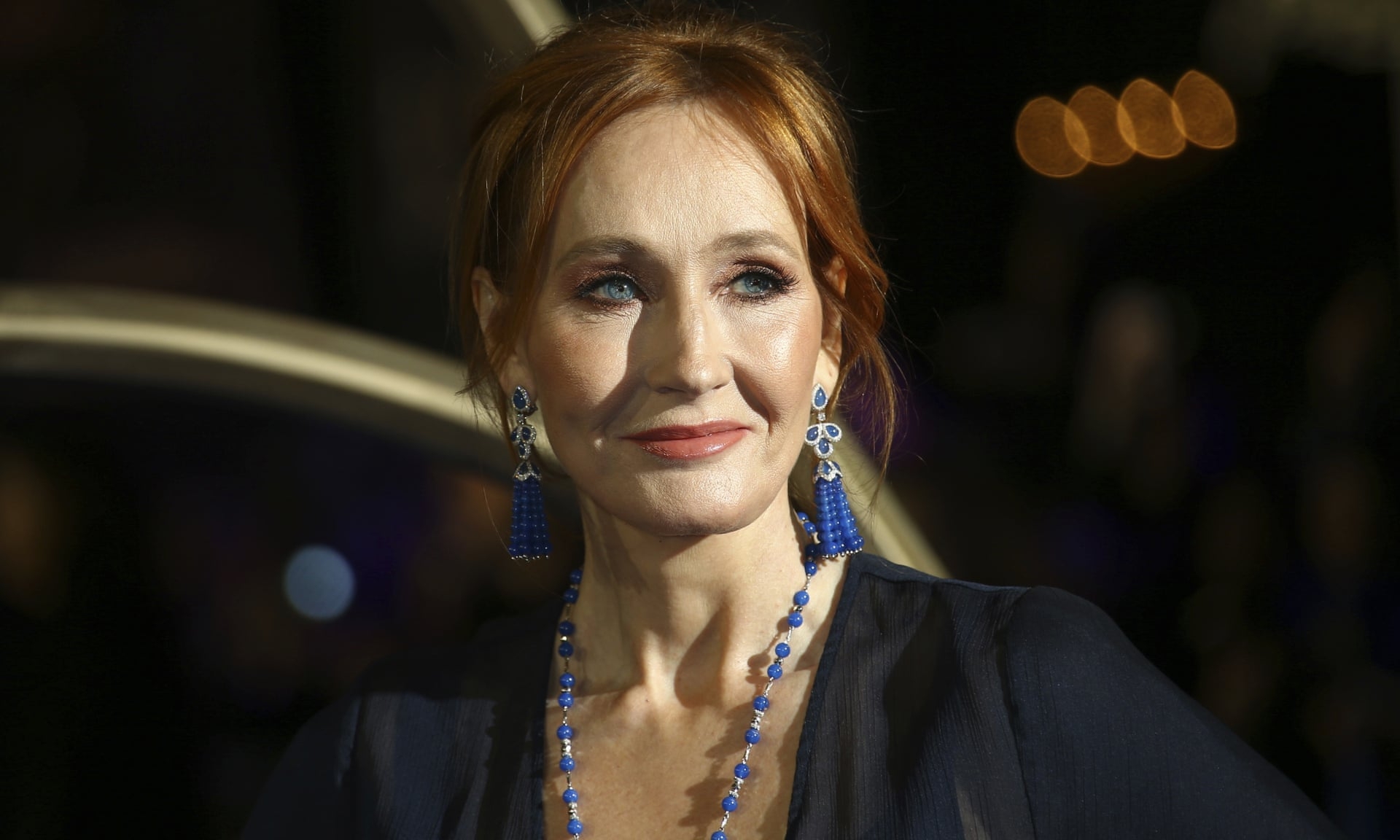 JK Rowling says she has suffered domestic abuse and sexual assault in the past. Photo: AP
The Harry Potter author has long been a target of criticism by LGBT activists who have taken offence at some of her social media posts.
Rowling, 54, responded to the criticism in a 3,600-word blog post on her website in which she detailed five reasons she felt the need to talk about transgender issues, including her interest in "both education and safeguarding" and "freedom of speech", reported Sky News.
"I've been in the public eye now for over 20 years and have never talked publicly about being a domestic abuse and sexual assault survivor", she wrote in a post on her website recently. "This isn't because I'm ashamed those things happened to me, but because they're traumatic to revisit and remember."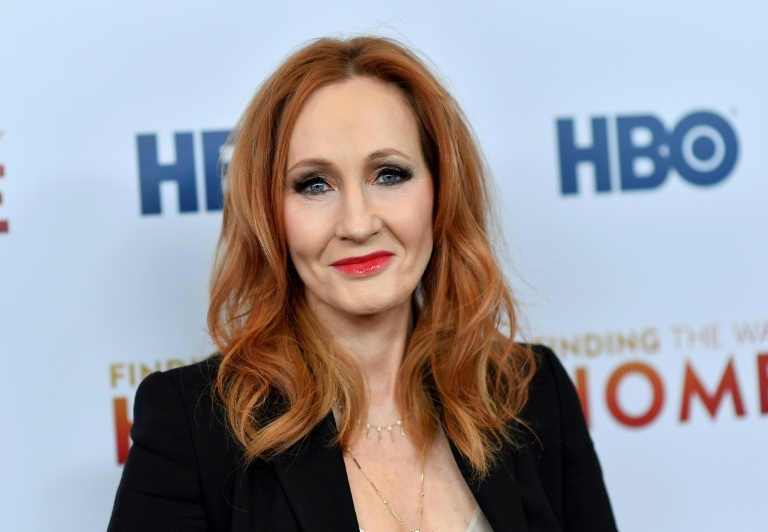 JK Rowling said criticism had left her 'in a very dark place inside my head'. Photo: Bangkok Post
She also confirmed for the first time that she had suffered physical abuse in her 20s. "If you could come inside my head and understand what I feel when I read about a trans woman dying at the hands of a violent man, you'd find solidarity and kinship," she wrote, cited The Guardian.
She said she had decided to share her experiences "out of solidarity with the huge numbers of women who have histories like mine, who've been slurred as bigots for having concerns around single-sex spaces".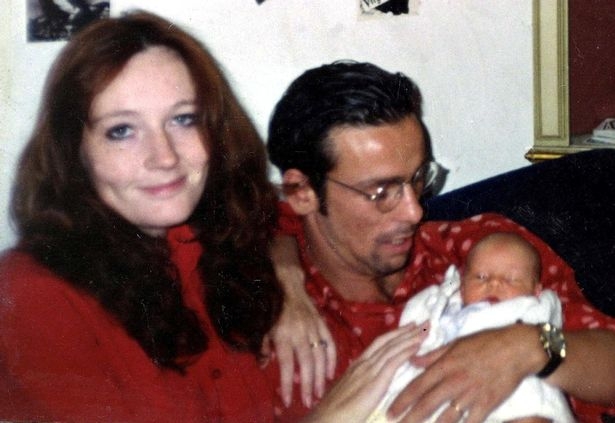 The 54-year-old also spoke about the domestic abuse she suffered in her first marriage to Jorge Arantes. Photo: Shutterstock
The writer caused a scandal by tweeting last weekend about "people who menstruate" and was accused of making "anti-trans comments.". Rowling's tweets created a firestorm of responses from the LGBTQ community and others who were upset with her words.
A Harry Potter fan group tweeted its disapproval of Rowling's post and encouraged followers to donate to a group that supports back transgender women, according to AP. "It seems JK is good at only one thing: writing fantasy," the advocacy group GLAAD said in a statement Wednesday. "Her misinformed and dangerous missive about transgender people flies in the face of medical and psychological experts and devalues trans people accounts of their own lives".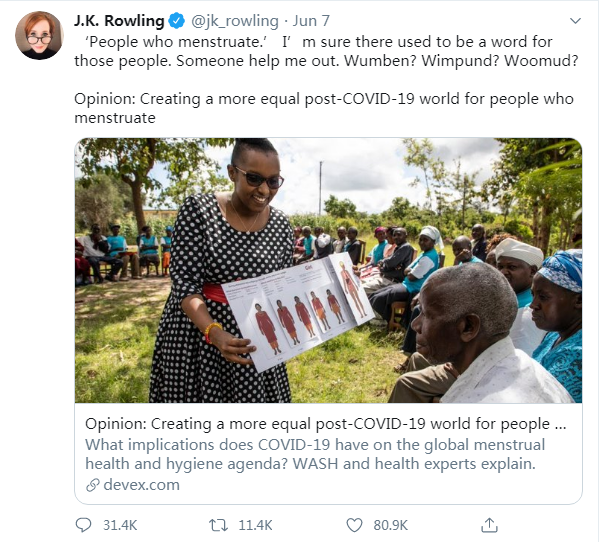 J.K. Rowling's controversial post on Twitter. Screenshot via Twitter
Many celebrities, including Daniel Radcliffe, who plays Harry Potter in the films, and Eddie Redmayne, who stars in Fantastic Beasts, have both criticized Rowling for her comments about transgender issues.
On Monday, Radcliffe published a lengthy essay about Rowling's tweets on a website for a nonprofit organization dedicated to crisis intervention and suicide prevention for LGBTQ people. He said "transgender women are women."
"Any statement to the contrary erases the identity and dignity of transgender people and goes against all advice given by professional health care associations who have far more expertise on this subject matter than either Jo or I," the actor said, cited by AP.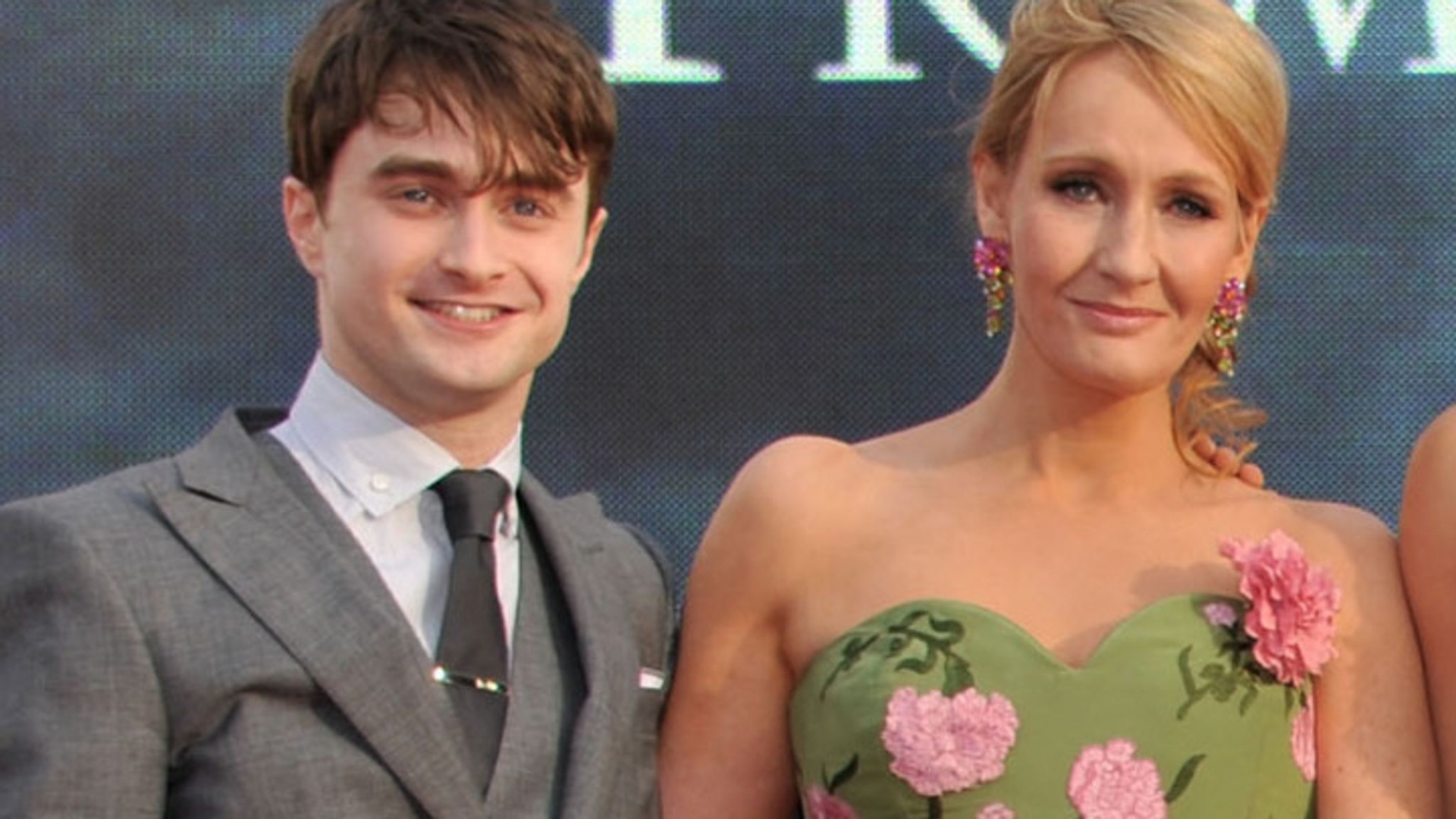 Daniel Radcliffe criticized JK Rowling and said he hoped it would not stop children from reading her books. Photo: Sky News
Redmayne, who starred in two Fantastic Beasts films of the Harry Potter prequel series, disagreed with Rowling's comments on Twitter. The Oscar-winning actor said that his transgender friends and colleagues are tired of the "constant questioning of their identities".
"Trans women are women, trans men are men and non-binary identities are valid," said Redmayne, who played a transgender woman in the 2015 film The Danish Girl, which earned him an Oscar nomination, reported Hindustan Times.
Eddie Redmayne spoke out against JK Rowling taking issue with trans activists. Photo: Sky News
According to AFP, Rowling's books have been banned in parts of the world because of their association in some cultures with witchcraft and the occult.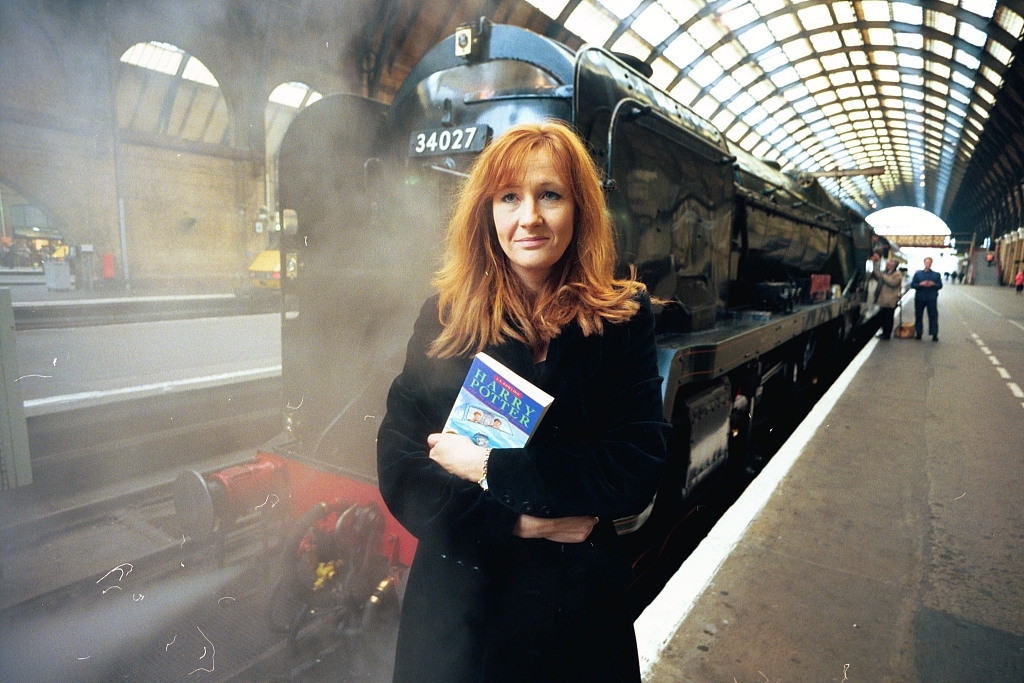 The Harry Potter author published a lengthy blog post after facing criticism from stars including Daniel Radcliffe and Eddie Redmayne. Photo: Telegraph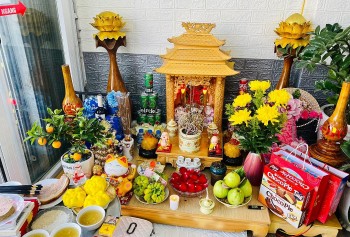 Handbook
Learn more about an ancient Vietnamese tradition that may bring you good fortune!