Latest news: Tara Reade's Sexual Assault allegations against Joe Biden
Latest news: The New York Times ran an article "examining" sexual assault allegations against Joe Biden, made by Tara Reade, a former Senate staff assistant of his. Biden firmly denies Reade's allegations...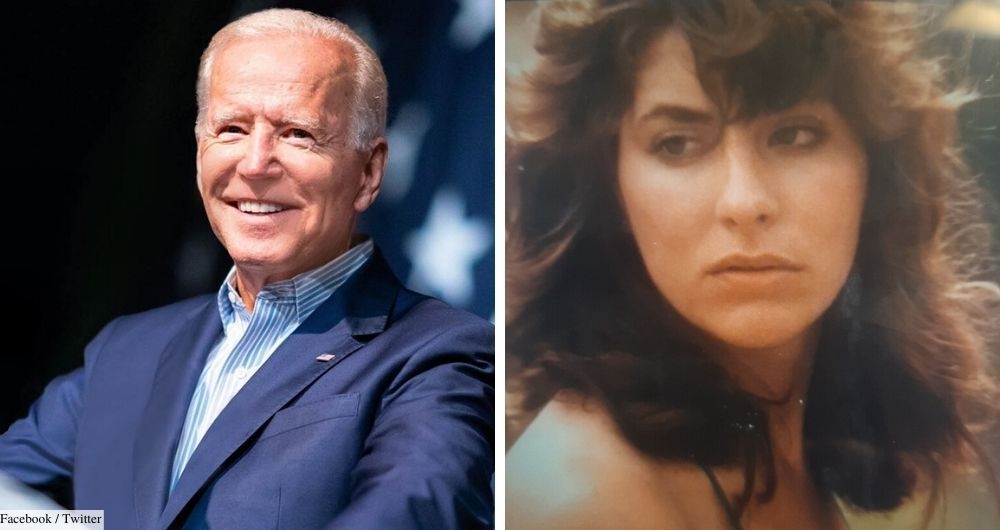 Latest news: Tara Reade's Sexual Assault allegations against Joe Biden
Sexual assault allegation against Joe Biden splits Democrats
Tara Reade, who has accused Joe Biden of sexually assaulting her when she worked in his Senate office in 1993, has filed a report with the Washington, D.C., police.
Conservatives and liberals found rare common ground Saturday, blasting the Democratic Party and the media for glaring #MeToo hypocrisy amid a decades-old sex assault accusation against presumptive Democratic presidential nominee Joe Biden.
The squabble comes as Democrats desperately try to unite the party against President Trump less than a week after Sen. Bernie Sanders dropped out of the presidential contest.
Although the statute of limitations has expired, Tara Reade said she filed the report for "safety reasons." Over the weekend, The New York Times (NYT) published a piece in which several witnesses corroborate elements of Reade's account.
The NYT came under fire for then deleting a sentence in the article — which was also tweeted out — detailing previous accusations against Biden, Independent news (www.democracynow.org) reports.
According to Democracynow.org, NYT originally wrote, "We found no pattern of sexual misconduct by Biden, beyond hugs, kisses and touching that women previously said made them uncomfortable." The Times then removed the phrase "beyond hugs, kisses and touching that women previously said made them uncomfortable.
In interviews, she said that the presumptive Democratic nominee shoved her up against a wall and penetrated her with his fingers in 1993, a claim that Biden strongly denies. Reade first went public with her story on a podcast last month; in 2019, she accused Biden of sexual misconduct, saying he used to run his fingers along her neck and touch her shoulders, but maintains she was too afraid to share the full account until now.
Biden firmly denies Reade's allegations. His deputy campaign manager, Kate Bedingfield, told the Times: "Vice-President Biden has dedicated his public life to changing the culture and the laws around violence against women. He authored and fought for the passage and reauthorization of the landmark Violence Against Women Act. He firmly believes that women have a right to be heard — and heard respectfully. Such claims should also be diligently reviewed by an independent press. What is clear about this claim: It is untrue. This absolutely did not happen."
What Tara Reade has said about Biden?
In March of last year, Reade told the Union, a Nevada County, California, paper, that Biden had a habit of touching her inappropriately when she worked for him between 1992 and 1993. "He used to put his hand on my shoulder and run his finger up my neck," she said. "I would just kind of freeze and wait for him to stop doing that." According to the Union, a "confidante" of Reade's confirmed the account. Reade also added that she was fired over her refusal to serve drinks at an event, after learning Biden allegedly wanted her to do so because he liked her legs. She said that many of the senior employees in Biden's office "protected" their boss, The Cut reports.
Last month, she expanded on the allegation on the Katie Halper Show, telling the filmmaker that Biden assaulted her when she was dropping off a gym bag with him in spring 1993. "I handed him the thing and he greeted me," Reade said. "There was no like exchange really. He just had me up against the wall."
"It happened all at once," she continued. "His hands were on me and underneath my clothes. And then he went down my skirt, but then up inside it and he penetrated me with his fingers. And he was kissing me at the same time." Reade said Biden asked her if she "wanted to go somewhere else," and when she broke away from him, that he said: "Come on, man, I heard you liked me."
Reade added that Biden told her, "You're nothing to me." Speaking to Halper, she said that the "timeframe" between the drink-serving request and the gym-bag incident "is compressed for [her]," but that she felt like she started receiving criticism from her superiors during this period.
Reade repeated her story to the Times, recalling how the alleged assault "happened at once," and how she remembers him telling her afterward: "'You're nothing to me. Nothing.' Then, he took my shoulders and said, 'You're OK, you're fine.'"
Reade says she subsequently told her mother, now deceased, and two friends, who confirmed to the Times that she'd shared her account with them. She also says she made harassment complaints to Marianne Baker, Mr. Biden's executive assistant, and two of his top aides, Dennis Toner and Ted Kaufman, without getting into specifics. When they didn't do anything, she says she filed a written complaint with "a Senate personnel office," although the Times couldn't find a copy of the paperwork. Nonetheless, Reade alleges that she later experienced workplace retaliation — she says a number of her responsibilities, including intern management, were taken away — which culminated with Kaufman firing her.
What the NYT says it found?
In the course of its reporting, the NYT says it "found no pattern of sexual misconduct by Mr. Biden," nor any "other allegation about sexual assault."
Kaufman, whom the Times identifies as a "longtime friend of Mr. Biden's," told the paper that he "did not know" Reade and that Reade "did not come to" him. Toner called the allegations "preposterous" and uncharacteristic of Biden, saying of Reade: "I don't remember her. I don't remember this conversation. And I would remember this conversation." Baker said, via Biden's campaign: "I never once witnessed, or heard of, or received, any reports of inappropriate conduct, period — not from Ms. Reade, not from anyone."
Although the Times says that none of Reade's former co-workers remember her saying anything about the alleged incident, her brother and two friends do recall her talking about her "traumatic experience" while working in Biden's office. Two of the interns she supervised also said that, while they don't remember her discussing any inappropriate conduct by Biden, she did "abruptly stop supervising them" in April 1993.
Many women have accused Biden of inappropriate behavior
Eight women, including Reade, have recalled instances where Biden inappropriately kissed, hugged, and touched them. In an essay for the Cutl ast year, attorney Lucy Flores wrote that, when she was running for Nevada's lieutenant governor in 2014, Biden came up behind her at a campaign rally and smelled her hair before kissing her on the head. Biden then acknowledged that "social norms are changing," that he needs to "hear what [women] are saying, [and] understand it," and that he needs to be "more mindful about respecting personal space in the future."
Speaking to the Times, Flores noted that "Biden is not just a hugger. Biden very clearly was invading women's spaces without their consent in a way that made them feel uncomfortable. Does he potentially have the capacity to go beyond that? That's the answer everyone is trying to get at."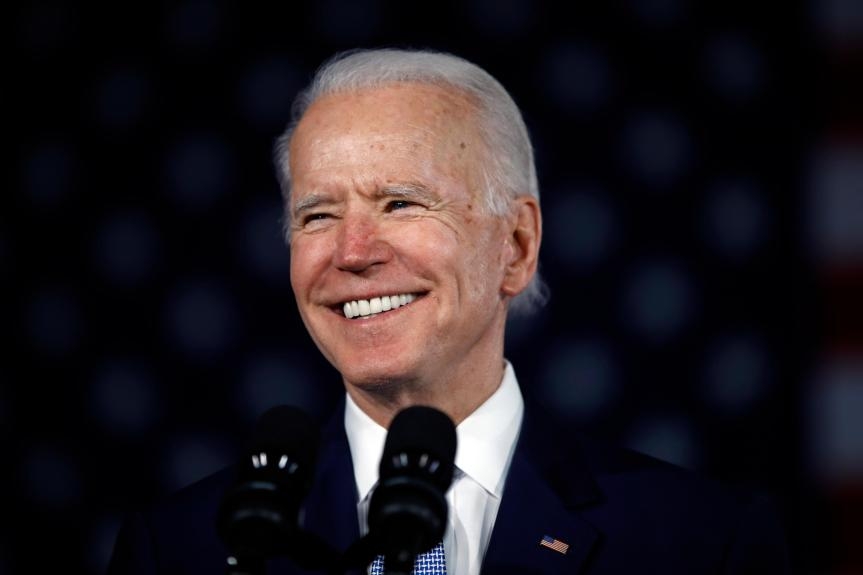 Democratic presidential candidate former Vice President Joe Biden speaks at a primary night election rally in Columbia, S.C., Saturday, Feb. 29, 2020. (AP Photo/Matt Rourke)
Who Tara Reade?

Tara Reade, who worked as an aide to Joe Biden in 1993, alleges Biden went further than inappropriate touching, details she recounted last month in a podcast with Katie Halper.
The mainstream media ignored Reade's allegation for three weeks until this Easter Sunday, when readers saw this case on NBC News.
NBC Story with title: "Woman broadens claims against Biden to include sexual assault; The Biden campaign says the incident, alleged to have occurred in 1993, 'absolutely did not happen.'"
So, the title mentions a "woman." It doesn't say Tara Reade. And it follows that with an immediate denial by the Biden campaign. The article also features two photographs of Joe Biden in "strong" poses, but no photo of Tara Reade.
The article of NBC goes on to cite how Tara Reade once had some kind words for Russia and Vladimir Putin, and that she supported Elizabeth Warren and Bernie Sanders rather than Joe Biden, all irrelevant to her accusation, cited by laprogressive.com.
CNN, Washington Post ignored the story of Tara Reade and Biden
An version tweeted out by the New York Times read: "The Times found no pattern of sexual misconduct by Mr. Biden beyond the hugs, kisses and touching that women previously said made them uncomfortable."
That sentence was quietly edited and the tweet deleted hours later.
"Amazing retroactive whitewashing after they published their own story," tweeted Glenn Greenwald, co-founder of the progressive online news site The Intercept.
Other complaints suggested mainstream news outlets like CNN and The Washington Post ignored the story altogether until Biden was secure as the presumptive nominee.
"Only after the final democratic rival @berniesanders withdraws from the race does the @nytimes publish this story @joebiden. Because, of course," tweeted journalist David Schuster.
Republicans — still fuming about Christine Blasey Ford's sexual assault charges against Supreme Court Justice Brett Kavanaugh — also jumped on the story.
"The @nytimes shows up way late…and according to #MeToo she must be believed and @JoeBiden must not be believed," wrote Trump supporter and intelligence officer Tony Shaffer.
The accusation has even sparked division among prominent #MeToo surrogates.
Actress Rose McGowan declared Biden-supporter Alyssa Milano a fraud after the Charmed actor seemed to dismiss Biden's accuser.
"You are a fraud. This is about holding the media accountable. You go after Trump & Kavanaugh saying Believe Victims, you are a lie" tweeted McGowan on April 6.
Milano, who flew to Blasey Ford's side in solidarity during her senate testimony, failed to see the hypocrisy.
"I believe that even though we should believe women, and that is an important thing, what that statement really means is that for so long, the go-to has been not to believe them," Milano explained. "We have to societally change that mindset to believing women, but that does not mean at the expense of not giving men their due process…", Boston Herald reporrts.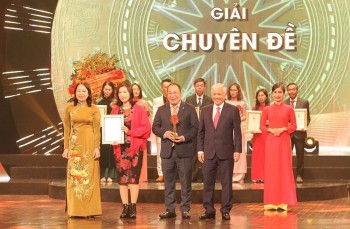 Overseas Vietnamese
VietnamTimes (Viet Nam Union of Friendship Organizations) is a reliable address for overseas Vietnamese to quickly and objectively update political, economic, cultural, and social news. The agency has created a helpful forum and connection between expatriates and the motherland.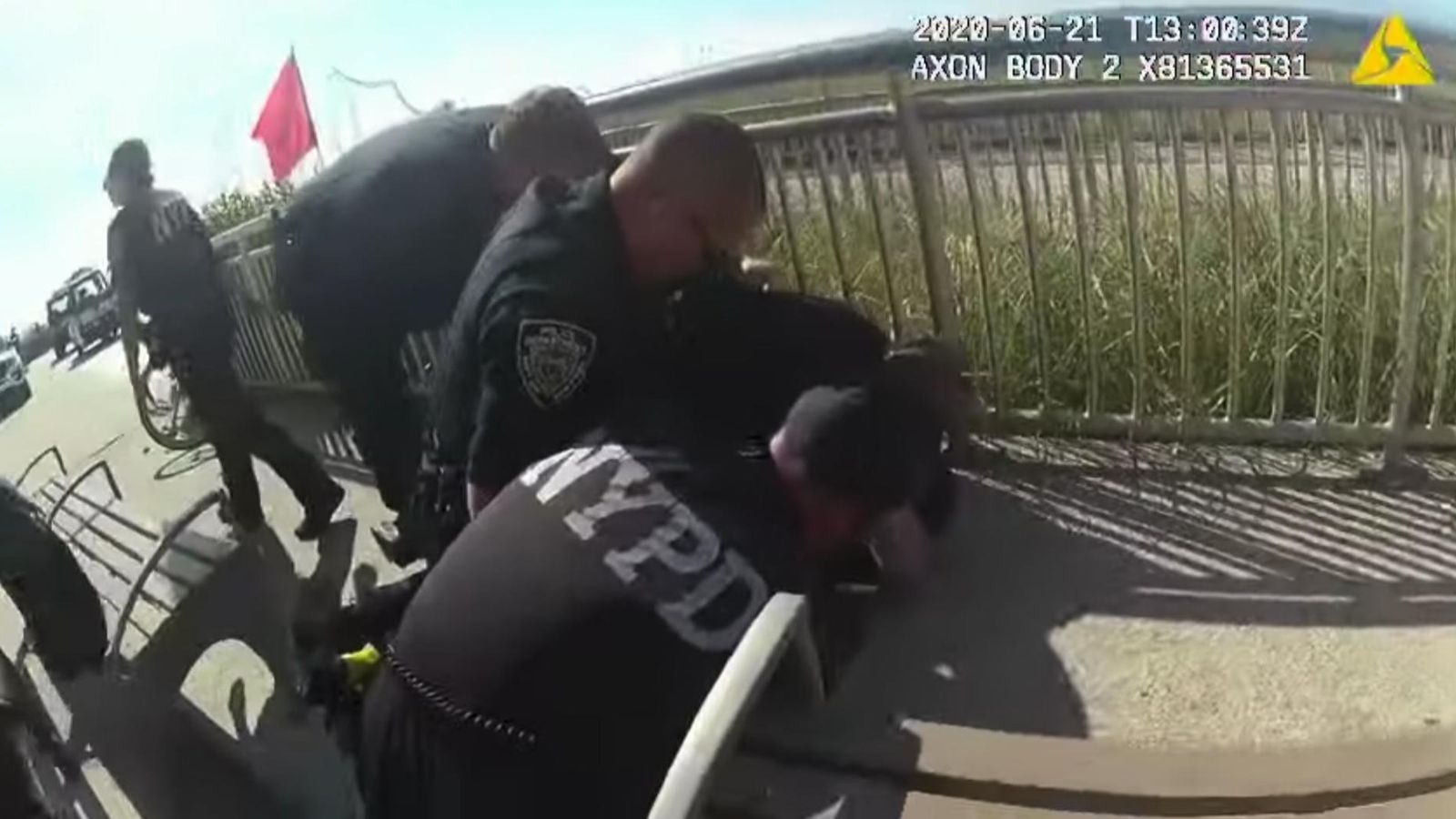 World
June 22, 2020 | 21:57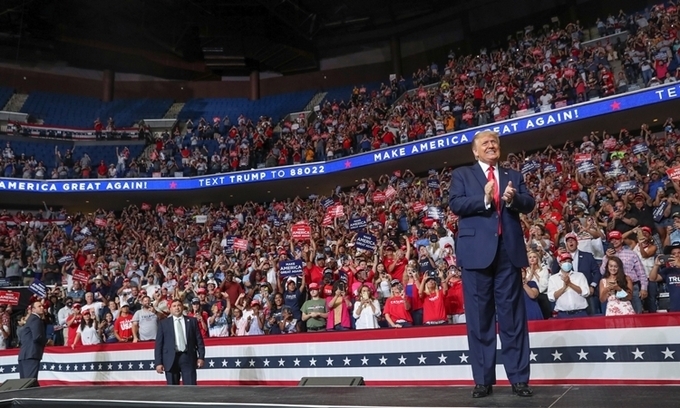 World
June 21, 2020 | 18:00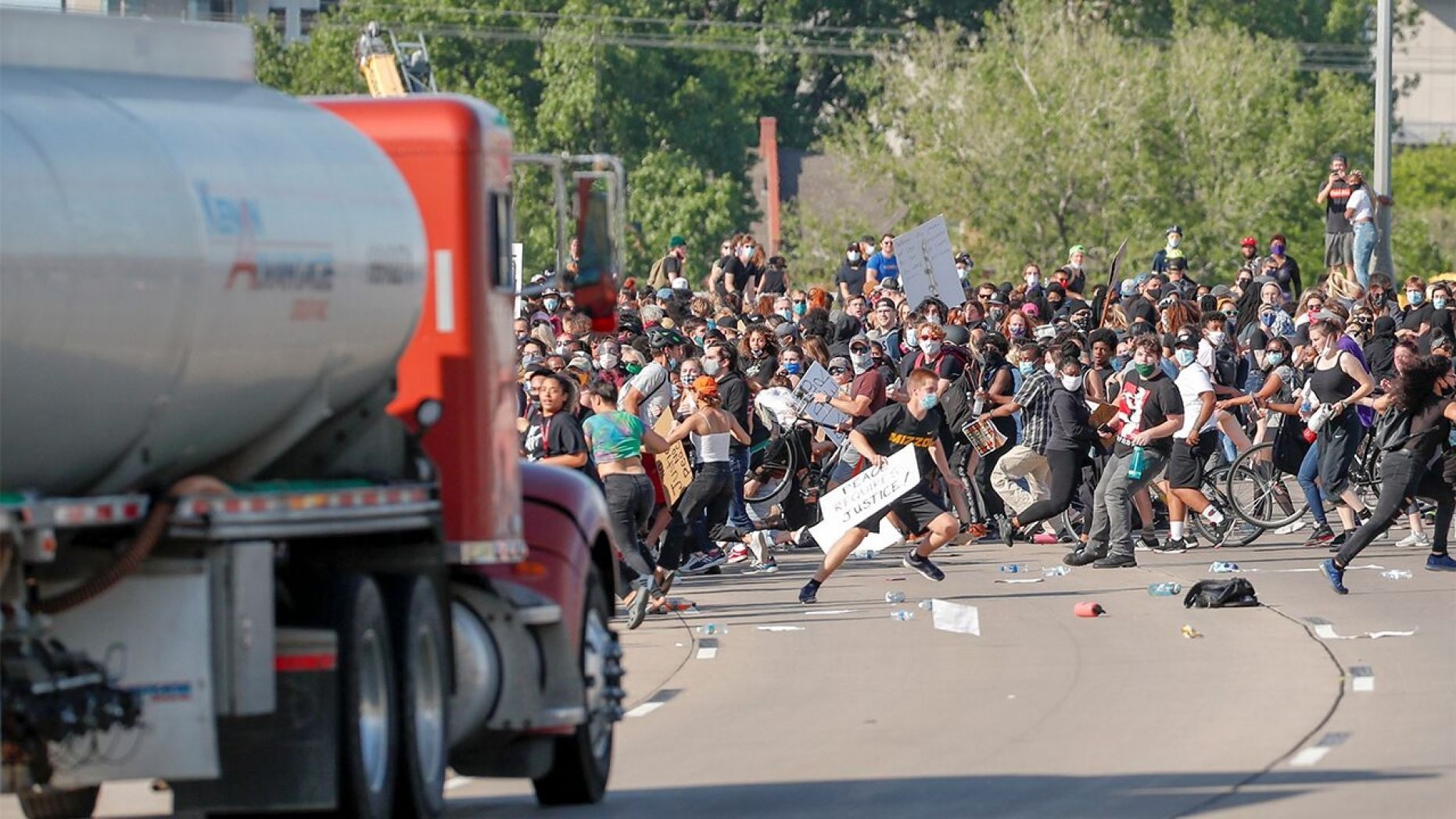 World
June 01, 2020 | 11:35