Have You Tried This UNESCO-Recognized Food?
Let's start a culinary trip to find out why these food are "cultural heritage" that you must try at least once.
UNESCO's Intangible Cultural Heritage has various individual foods that have important cultural meaning in the countries that produce them. With delicious foods favored by experts and aficionados, this list of UNESCO-recognized food is a trip of the palate through different regions of the globe. Each is unique by the tastes, the ways of preparing, related festivals and rituals, or social impacts.
Hawkers, Singapore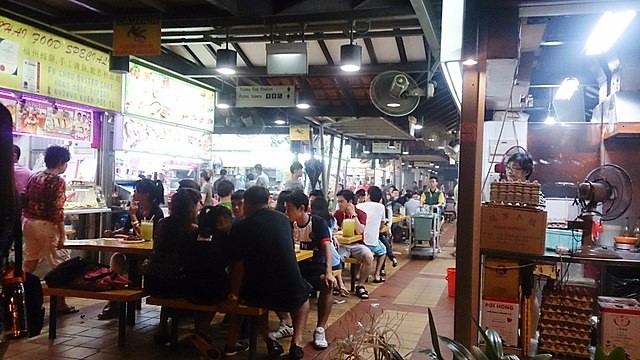 Photo: Wikimedia Commons
In 2020, The United Nations' cultural agency announced it had added the city-state's "hawker culture" to its Representative List of the Intangible Cultural Heritage of Humanity, The Jakarta Post reported.
Hawkers, as the chefs who create this food are called, draw inspiration from the confluence of these cultures, adapting dishes to local tastes and contexts.
They prepare a variety of dishes for people who have breakfast, lunch or dinner and mingle at hawker centers.
These centers serve as 'community dining rooms' where people from diverse backgrounds gather, mix and share the experience. They also hold activities such as chess, busking and art-jamming also.
Some of the oldest hawkers started their practices in the 1960s, proving the crucial role of hawker in enhancing community interactions and strengthening the social fabric. Hawkers Community dining and culinary practices in a multicultural urban context are present throughout Singapore, a multicultural city-state comprised of Chinese, Malay, Indian and other cultures.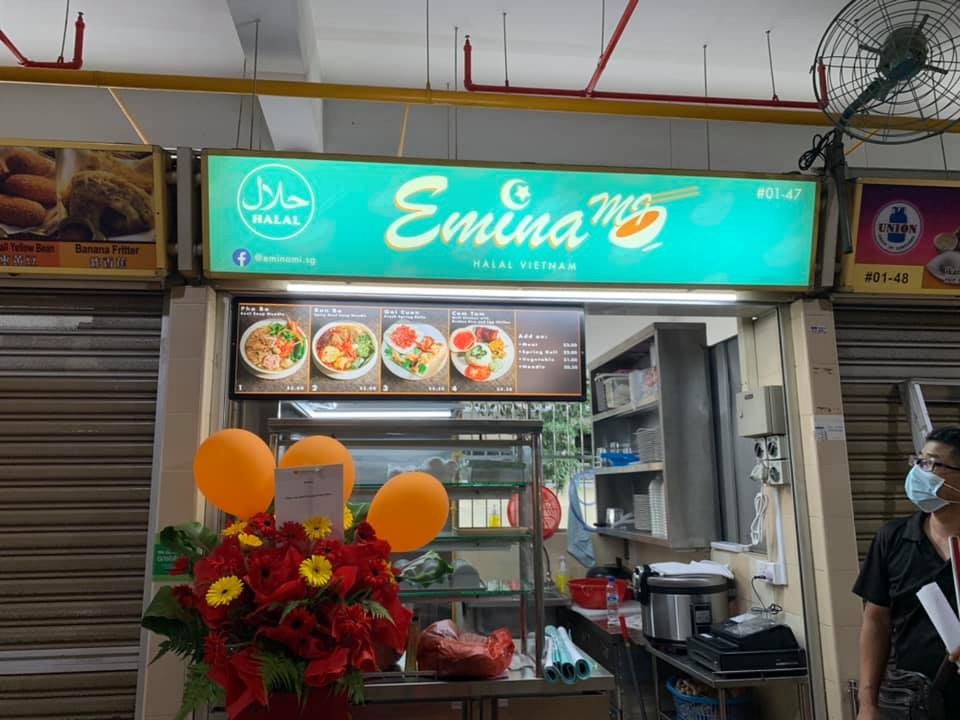 Emina Mi Halal Vietnam by Vietnamese-born hawker Emina Mi in Singapore. Photo Emina Mi
Where to eat?
Fans of Halal Vietnamese food in Singapore can stop by a stall at Old Airport Road called Emina Mi Halal Vietnam. Run by one of few Muslims from Vietnam, the stall was established with the vision of providing halal, authentic Vietnamese food to residents here. After leaving her hometown in Mui Ne where she also cooked beef noodles, Emina Abdullah moved here six years ago after meeting her husband, who sometimes helps out at the stall that's named after her. Vietnamese-born hawker Emina Mi sells a total of four distinct menu items from beef noodles to spring rolls and even chicken rice, starting from SG $5 per dish ( US $3.65).
Lavash, South Caucasus and Western Asia
This flatbread is eaten in the South Caucasus and Western Asia makes UNESCO's list twice: once for its starring role in Armenian cuisine, and once as part of the flatbread-making culture in Azerbaijan, Iran, Kazakhstan, and Turkey.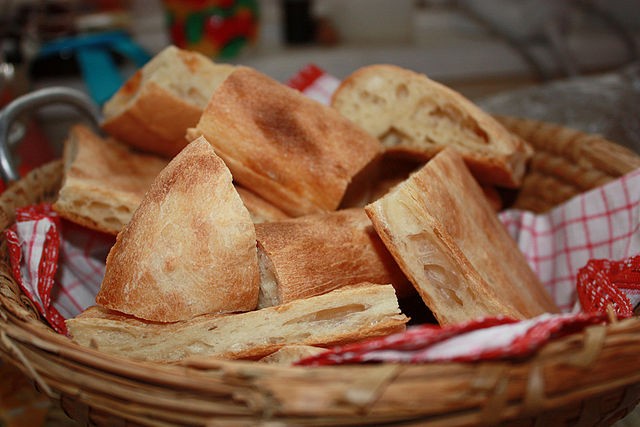 Turkish lavash - Yufka. Photo: Wikimedia Commons
Lavash is usually unleavened; a dough of wheat flour and water is kneaded and formed into balls, which are then rolled into thin layers, stretched on an oblong cushion, and cooked on the walls of a clay oven (think tandoor) for 30-60 seconds. Among the many delicious Western Asian and South Caucasus flatbreads are Turkish yufka, made only with olive oil and wheat flour, and Kyrgyz katama, a flaky, crispy swirled flatbread filled with caramelized onions.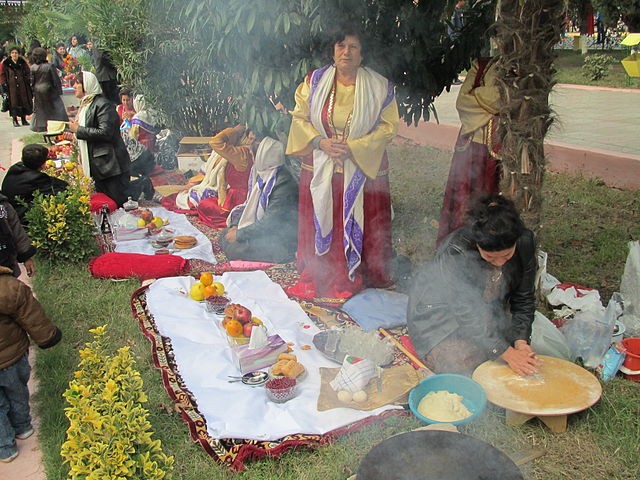 Azerbaijan-Pomegranate Festival, making lavash bread. Photo: Wikimedia Commons
Where to eat?
TripAdvisor's reviews pointed to the Saigon Kebab House in Thao Dien Ward, District 2 in Ho Chi Minh City if you crave an authentic Turkish yufka. The meat filling is delicious enough to satisfy any picky eater and the Dönner box was the highlight with layers of cheese, fries, meat, and sauce. The typical Turkish chai (tea) is popular since it is served in the typical chai glasses.
Traditional Mexican cuisine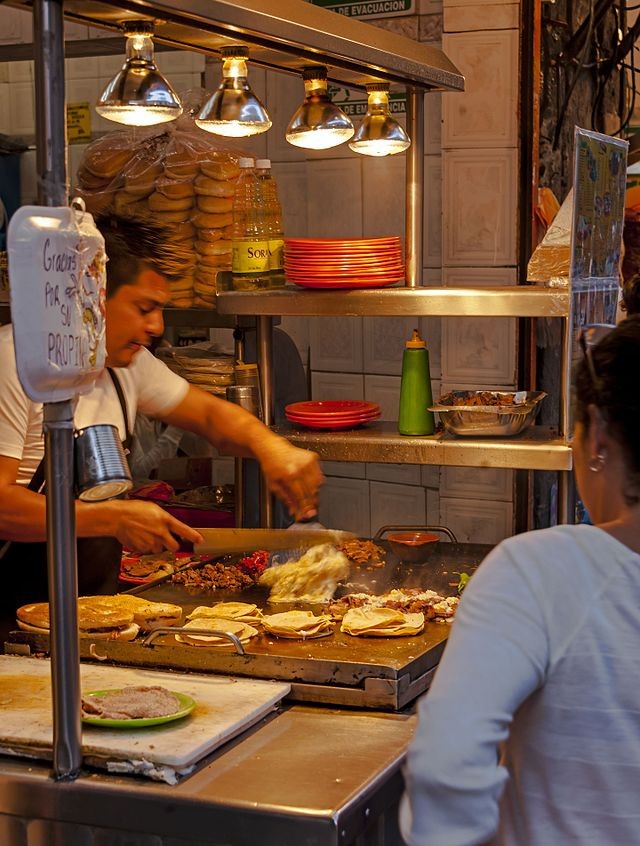 Taco making in a Mexican shop.Photo: Wikimedia Commons
Ancestral, ongoing community culture, the Michoacan paradigm of Mexican cuisine was honored by UNESCO in 2010.
Preparing Mexican food involves farming, skills, and practices that have trickled down through generations. Avocados, tomatoes, cocoa, and vanilla are native and staple ingredients. Something to think about the next time you dunk a tortilla chip into guacamole or buy a taco off a street vendor.
UNESCO describes Mexican cuisine as "elaborate and symbol-laden," and goes on to explain that this culinary tradition is exceptional in its ability to "express community identity, reinforce social bonds, and build stronger local, regional and national identities."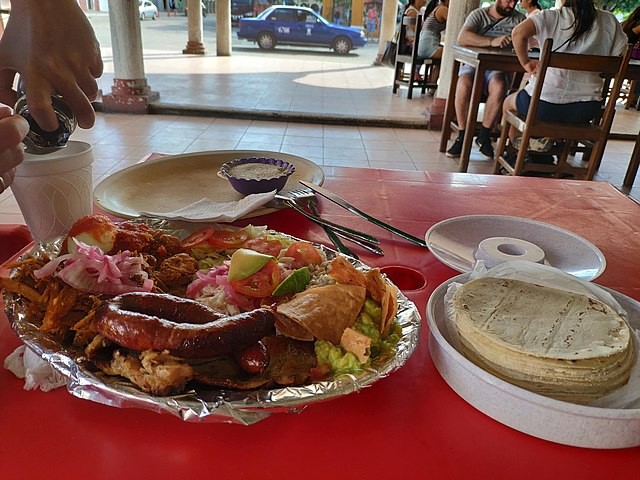 Authentic Mexican cuisine. Photo: Wikimedia Commons
Where to eat?
There are a handful of Mexican food places in Hanoi alone, so locals and ex-pats can try this UNESCO-recognized food anytime they want. Naco Taco, Mexican Choice, MexMix, and Anita's Cantina are going to be the best options.
In particular, Anita's Cantina is a well-known brand within the local ex-pat community, and a top recommendation when asked where to find authentic Mexican food in Tay Ho.
This popular spot is an homage to family, culture, and the memories based on food and how that translates to love and connection.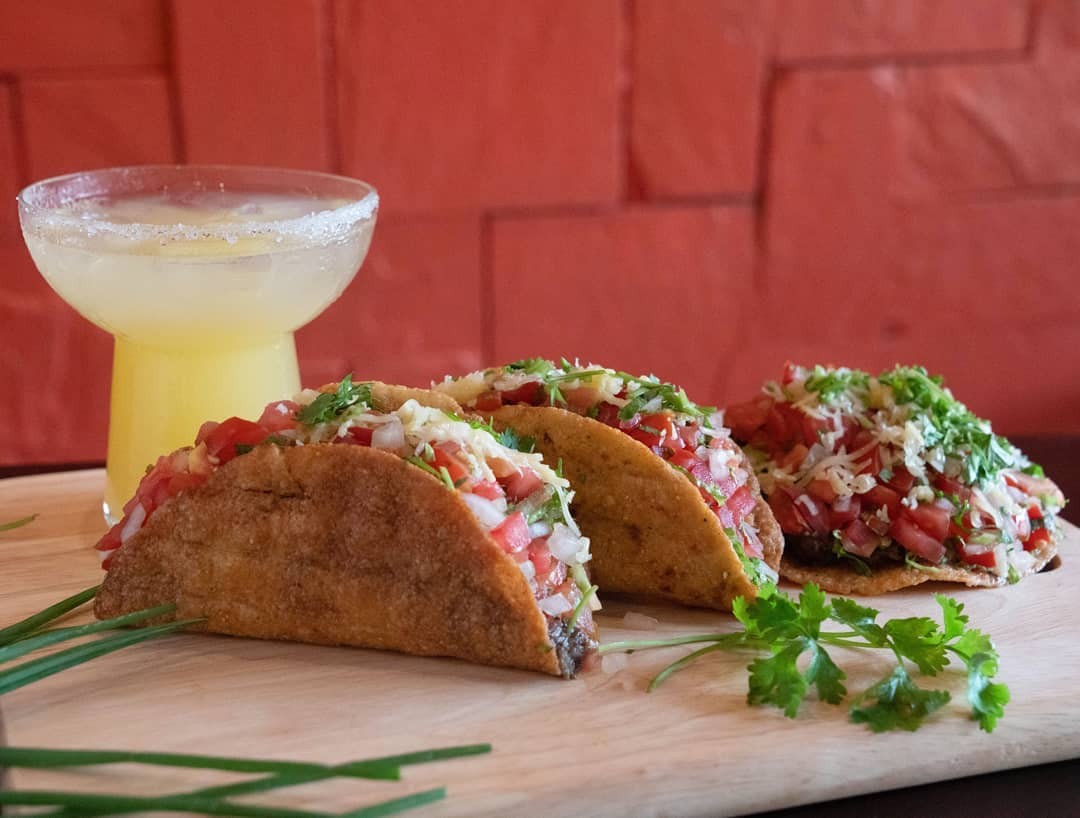 Anita's Cantina menu. Photo: The Tay Ho Times
Neapolitan Pizza, Italy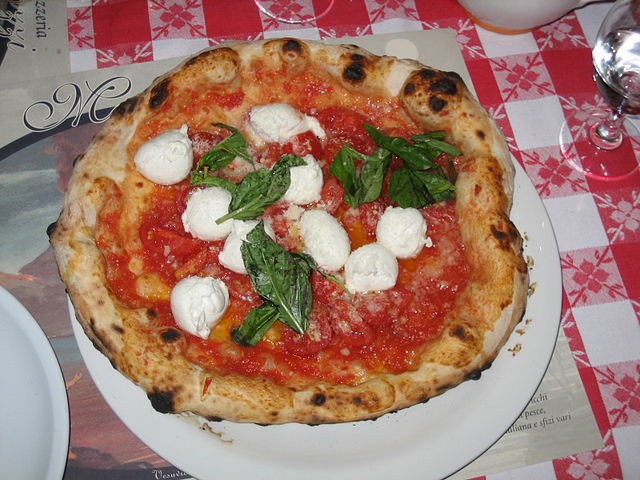 Photo: Wikimedia Commons
It's not pizza itself that's intangible heritage but for the people who prepare and bake the dough in a wood-fired oven - Neapolitan Pizzaiuolo. There's the Master Pizzaiuolo, the Pizzaiuolo, and the baker, a designation that depends on experience.
What makes a pizza Neapolitan? The Associazione Verace Pizza Napoletana says the dough must be made with high protein 0 or 00 flour, kneaded by hand, and topped with either fior di latte (made from cow's milk) or mozzarella di bufala (made from water buffalo milk), San Marzano tomatoes, basil, and extra-virgin olive oil. Into an 800℉ wood-burning oven for 90 seconds maximum and you've got a pie with a chewy, puffy, slightly charred crust.
Where to eat?
Pizza Belga in Hanoi is where you can find this wood-fired pizza in the authentic Neapolitan style. The owner claimed that pizzas are baked in a very high-temperature oven for a very short time (about only 60 seconds), making them very tender and soft, with no crispy center.
Since the pizza is cooked very quickly, toppings stay 'fresh'. This 'undercooking' seems odd yet it is actually the main feature of Neapolitan pizza - which is very popular in the South of Italy. The tomato stays slightly acidic and the mozzarella slightly melt.
Gastronomic meal of the French, France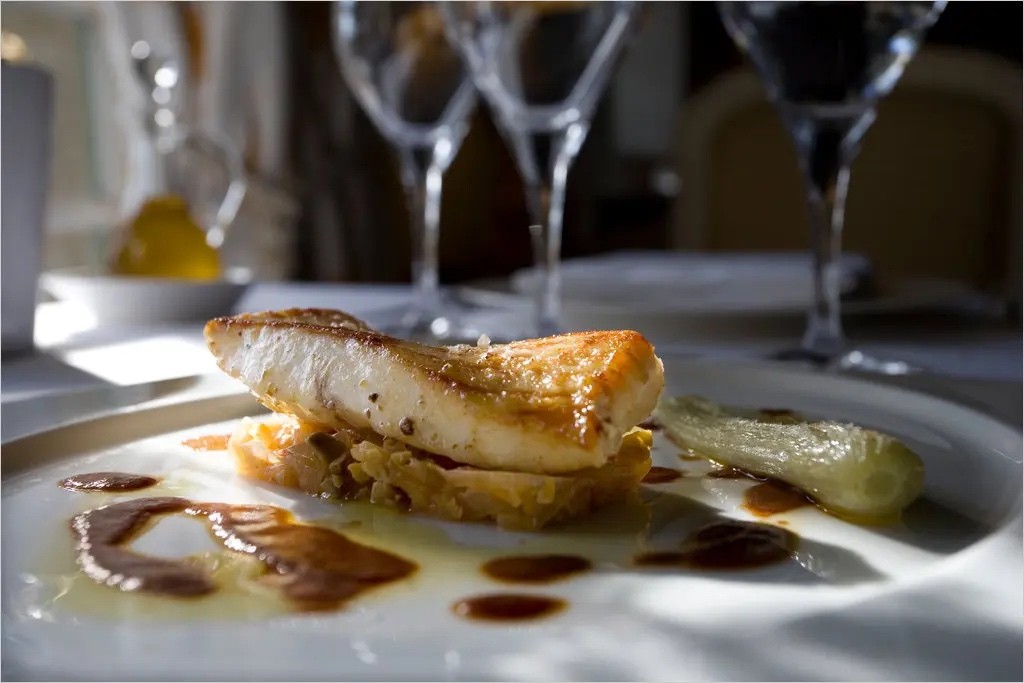 Photo: The New York Times
The last one on the list is no other than a leisurely, multi-course meal of French culture. UNESCO says the meal should include pre-drinks (apéritif), "at least four courses"—starter, fish and/or meat with vegetables, cheese, dessert—and end with liqueurs (digestif). If this seems like a lot, fear not: at its core, the gastronomic meal of the French is about sharing and enjoying a meal with others.
Where to eat?
For your own version of this UNESCO-recognized meal, the plate should be filled with scrambled eggs framing a pool of (ideally) Peconic snails and garlic butter. Any kind of sweetbreads sports a crisp shell masking the smooth interior. The more authentic addition would be to serve your bread in a savory jus studded with poached crayfish and spring peas, but any meat juices gravy would do. For dessert, a flaky mille-feuille is a fancy word for a-thousand-layered cake, highlighting the creamy filling.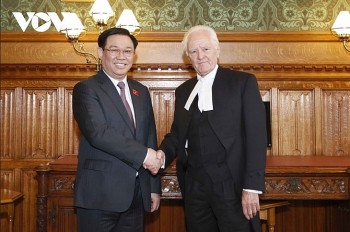 Friendship
Vietnam is willing to create all favourable conditions for investors of the UK to operate in the Southeast Asian country, National Assembly (NA) Chairman Vuong Dinh Hue told UK Secretary of State for International Trade Anne-Marie Trevelyan during their meeting on June 29 (UK time).