HCM City seeks approval to grant new work permits to experts from pandemic-hit countries
Ho Chi Minh City is asking approval to grant new work permits to foreign experts or highly skilled workers arriving from COVID-19-affected countries and territories, VNS reported on May 23.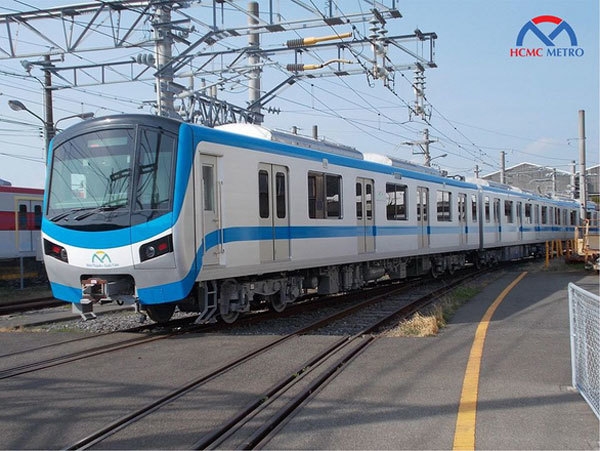 Final technical inspection of trains for HCM City's metro line No 1 has been completed. — Photo courtesy of HCM City Management Authority for Urban Railways
In March, HCM City suspended the granting of new work permits to foreign workers arriving from COVID-19-affected countries and territories as part of its efforts to control the pandemic.
"Foreign experts, business managers or highly skilled workers who will be allowed entry to Vietnam may continue to work on key projects in the city to meet work schedules, but they must be under quarantine (for a specific period) upon arrival to prevent the spread of the virus," said Vo Van Hoan, vice chairman of the city People's Committee.
Foreign experts in charge of the first metro line, especially those from Japan, have not been able to enter Vietnam, according to Hoan.
The municipal authorities has asked its Department of Labour, Invalids and Social Affairs to offer advice so that a report can be sent to the Prime Minister about the plan.
The department is also expected to provide a report to the city on the renewal of work permits to foreign experts who entered the country.
If returning to the city from pandemic-hit countries, foreigners granted work permits must undergo medical checks according to current regulations and follow quarantine requirements given by the local authority.
Those who apply to renew their work permit must have a valid passport showing they have not left the city since February 1, and have a health certificate issued as of February 11.
The first trains ordered for metro line No. 1 are completed and ready to be delivered to Vietnam, according to the HCM City Management Authority for Urban Railways.
HCM city aims to put the line into operation by the end of 2021.
No fresh coronavirus case was recorded on May 23, marking the 37th straight day the country has gone without community transmission, while the overall number of successfully cured patients rose to 267, according to the Ministry of Health.
Meanwhile, a total of 267 people out of 324 COVID-19 cases nationwide have gone on to make a full recovery from the virus, with no deaths being caused as a result of the COVID-19.
Though there have been no new community infections for the past one month, the risk of infection remains imminent from five groups, namely Vietnamese citizens returning from overseas, foreign experts, diplomatic & official passport holders, air crewmembers, and people crossing border gates.
The Ministry of Transport and localities requested to continue tightening control at border gates and quarantining all passengers, including crewmembers, according to regulations.
Relevant ministries, localities and people also asked to remain highly vigilant about the second wave of infection in Vietnam./.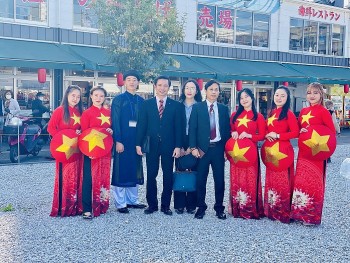 Overseas Vietnamese
The Kochi-Vietnam Cultural Exchange Festival has been organised in Kochi Prefecture, Japan, recently for first time in an effort to boost cultural exchanges and cooperation between the two countries.