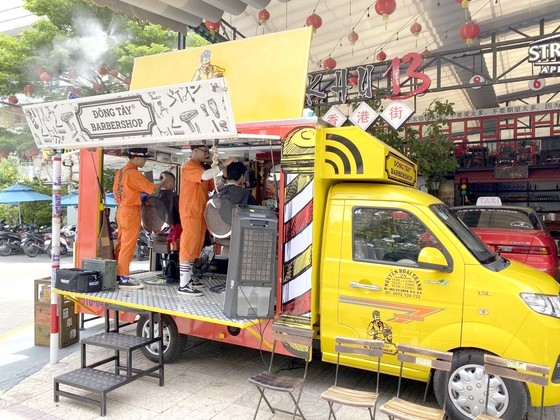 A caravan truck model offering free haircut services (Photo: SGGP)
The original idea was initiated by Ms. Nguyen Thi Hang, owner of the Bardy barbershop system in Ho Chi Minh city. Hang's barber truck is neatly designed and fully-equipped with hair cutting tools and kits and air conditioners using solar powers. According to SGGP, the total initial investment costs her over VND 1 billion (US$ 42,987).
The barber truck offers free haircutting services for the poor. Customers, however, can pay money by putting them into the charity box if they want that will be later donated to the underprivileged, the poor, or single elderly people across the country.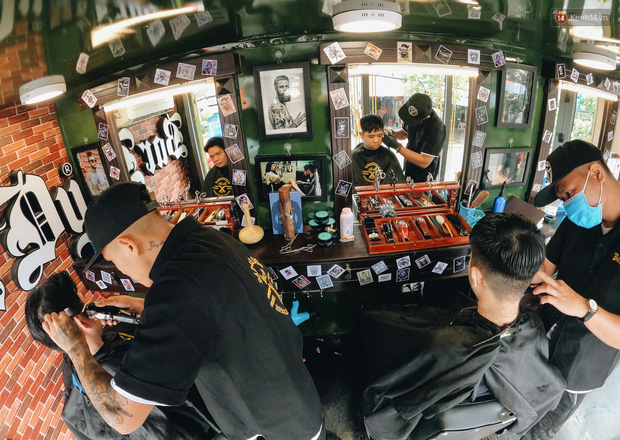 Photo: kenh14.vn
"I came up with this idea to somehow help needy people save money. We're going to expand the barber truck model across Vietnam and use the charitable money to help the underprivileged residents at each place we stop by", Hang said.
The mobile barbershop has offered gratis haircuts for hundreds of people after two weeks of operation. All the barbers are dedicated and careful with the services.
36-year-old Tran Van Ba in Go Vap District, lauded the barber truck: "There are air-conditioner, chairs, mirrors on the truck, and everything, just like any good barbershop with skillful barbers you can see on the streets. This charitable project is very unique and precious".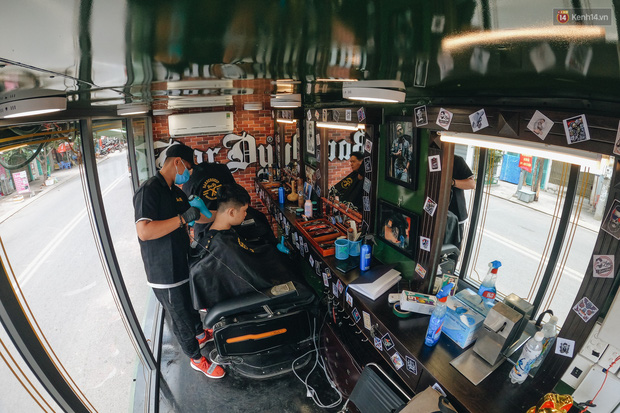 Photo: kenh14.vn
The Dong Tay Barbershop system also launched six mobile barber trucks which take turn offering hair cut services for students in schools around the city (VND 2,000/ each, which is around US $0.086).
"Through this project, we hope that students can save some money for themselves for buying confectionaries later", Mr. Nguyen Hoai Thanh, owner of the Dong Tay Barbershop told SGGP.
Jasmine Le