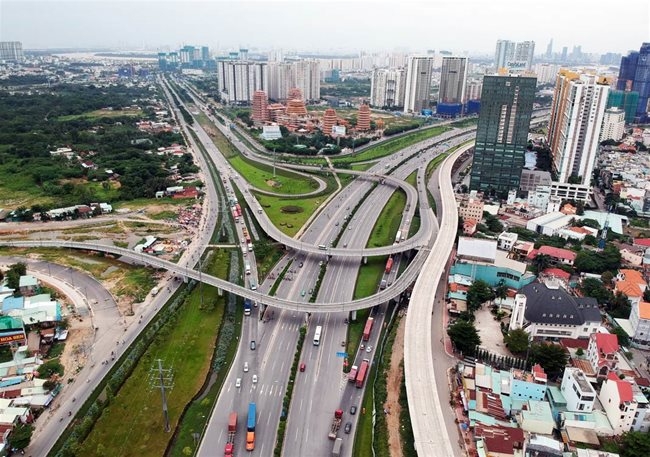 A view of District 2 of HCMC. This district is one of the city's three districts which form the Eastern City (Photo: Vietnamnet)
HCMC government is beginning preparations for the "Eastern City", or "Creative Urban Center", which is geographically based on the existing Districts 2 and 9 and Thu Duc district.
The efforts to rearrange the three districts to form a city under the HCMC authorities belong to the second pilot project to found the new urban government. It is being hurriedly finished to be delivered to the central Government in the third quarter of this year, according to VnExpress.
Once approved, the "Eastern City" will stretch on a total area of 22,000 hectares and be home to 1.1 million permanent residents. The "Creative Urban Center" is a kind of highly interactive urban hub that HCMC is striving for. The facilities include the Saigon High-Tech Park in District 9, the Vietnam National University-HCMC in Thu Duc District and Thu Thiem New Urban Center in District 2.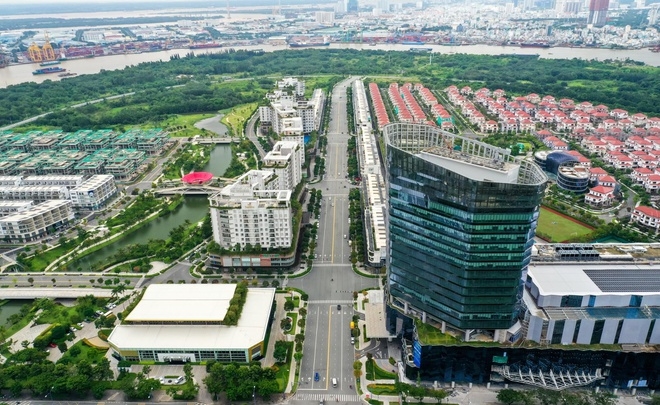 The "Eastern City" will stretch on a total area of 22,000 hectares (Photo: Zing)
The Vietnam National University - HCMC is a scientific hub founded by 18 member universities and research institutes. The SHTP is a high-tech park stretching on more than 1,000 hectares. It has attracted 13 foreign business groups, including world-class high-tech companies. Meanwhile, a 675-hectare commercial and financial services center in the Thu Thiem Urban Center is in the completion process. Connecting with the creative city are operational industrial zones and export-processing zones, including Linh Trung 1 and Linh Trung 2, Cat Lai and Binh Chieu.
HCMC Chairman Nguyen Thanh Phong said that the Eastern City will be a hub to boost the economic growth of HCMC and the Southern Vital Economic Zone. The new city will combine three major functions, which are a hub for scientific and technological research, a center for high-quality human resources training and a manufacturing and trading base for high-tech products and services.
The new creative hub is expected to form a value-added chain reliant on high-tech, whose technical and social infrastructure conforms with international standards and effective support for the corporate sector.
Eastern City in HCMC has become a hot spot (Photo: CafeBiz)
The "Eastern City" should be given special institutions on a pilot basis to develop further. Such a new city will need large capital to establish, which means it needs open and effective ways to attract domestic and overseas capital sources.
The establishment of the "Eastern City" will help significantly increase HCMC's regional gross domestic product. However, to realize that goal, it needs new approaches and solutions.
HCMC "Eastern City" has become a hot spot when the government has tried to attract infrastructure investment to develop the city. The Eastern City is expected to become an economic leading area with a key point of knowledge economy and innovation center. HCMC currently operates 216 transport infrastructure projects with a total capital of VND 350,000 billion (USD 15 billion), of which 70% is poured into the East.
Thanks to the transport infrastructure, urban development policy to the East, the real estate market here is becoming more vibrant. Real estate prices in this area continue to rise due to scarce supply and increasingly limited land, reported by CafeBiz.
Candy Lee