HCMC policy would encourage couples to have more than one child
The Ho Chi Minh City Division of Population and Family Planning has proposed several policies that would help reduce child-raising costs for married couples and encourage them to have more than one child.
Trung told Tuoi Tre (Youth) newspaper that couples with two children would be eligible to receive a preferential loan when they buy or rent social housing apartments.
Education costs for such families could be exempted or reduced for children under 10 years old, Trung said.
The age at which people in HCM City marry for the first time is nearly two years higher than the country's average age. In 2018, the age of people who married for the first time in the city was 27.7, up from 26.6 in 2010.
People are also having children later. The birth rate among people aged 20 to 25 is low, but the rate among people aged 25 to 34 is fairly high. By that time, they have a more stable work life, but they often choose to have only one child.
Pham Thi My Le, deputy head of the HCM City Division of Population and Family Planning, added that the high costs for living in the city were another reason for the low birth rate. The increasing rate of infertility and abortions was another factor.
Trung said that the proposed policy that encourages each family to have two children would help slow down the ageing population rate.
The city's population and housing census last year showed that the number of children per woman aged between 15-49 was 1.39.
If the ratio does not increase, the ageing rate will continue to increase and socio-economic development will be affected.
Experiences from many countries in the world show that it is easy to slow down high birth rates, but difficult to raise low birth rates.
According to the General Office for Population and Family Planning under the Ministry of Health, HCM City is one of 21 provinces and cities with the lowest birth rates in the country.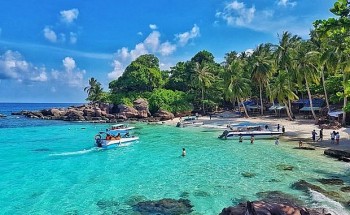 Travel
Vietnam will welcome back international tourists with vaccine passports to its Phu Quoc resort island in October.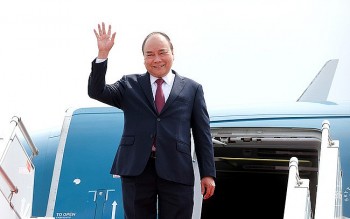 National
Vietnam's State President is set to pay an official visit to Cuba and then fly to New York to attend the 76th session of the UN General Assembly.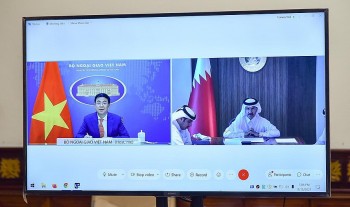 Economy
Despite Covid-19 pandemic, Vietnam and Qatar still enjoy surge in two-way trade.