Heartbeat Vietnam funds heart operations for 8,000 children
After 14 years, Heartbeat Vietnam, VinaCapital Foundation's health care programme, has reached a remarkable milestone - saving 8,000 children with congenital heart defects from across Vietnam.
The 8,000th patient, H'Nhun Nie, born in 2009, was diagnosed with ventricular septal defect, particularly left ventricular dilatation. Photo courtesy of the organisation
In the celebration on November 12, guests, the 8,000th patient and her father joined in the Nurturing Ceremony for the Tree of Happiness and cut the cake to mark the milestone.
Heartbeat Vietnam's 8000th child is H'Nhun Nie, an 11-year-old ethnic minority girl who lives in Buon Ma Thuot, Dak Lak province with her parents and brothers and sisters. H'Nhun was diagnosed with ventricular septal defect, particularly left ventricular dilatation. With her parents working as farmers in rural Dak Lak, her family could not afford the surgery cost. Heartbeat Vietnam provided full support and H'Nhun Nie had her life-saving surgery on September 3 and was discharged after only one week. Now H'Nhun is fully recovered and enrolled in school.
The charity programme funded life-saving heart operations for 809 children in 2019 and 528 others since the beginning of 2020.
In 2019, Heartbeat Vietnam provided 809 life-saving surgeries and has sponsored 528 children so far in 2020, creating better futures for hundreds of families. This 8000th Heartbeat Vietnam child milestone celebrated in November 2020 is really just the beginning of a new journey for Heartbeat Vietnam's work.
It will continue to travel to remote areas to deliver free heart screenings and fund operations for nearly 1,000 children diagnosed with congenital heart defects per year.
The VinaCapital Foundation and other partners have successfully conducted the Outreach Clinic program that provides free heart check-up for children in Can Tho. Photo courtesy of the organisation
Some initiatives of Heartbeat Vietnam to promote fundraising and awareness include Vet Seo Cuoc Doi (Scar of Life) and Chay Vi Trai Tim (Run for the Heart), and documentaries Noi Ket Yeu Thuong (Connecting Love) on HCM City Television (HTV).
In Vietnam, about 16,000 babies are born every year with congenital heart defects, of which 7,500 cases need medical intervention, according to research conducted by The VinaCapital Foundation.
Defects such as atrial septal defect, ventricular septal defect, and Tetralogy of Fallot had high risks a decade ago but can now be cured.
Many children in rural areas have few chances for cardiac diagnosis and consultancy, which results in life-threatening complications./.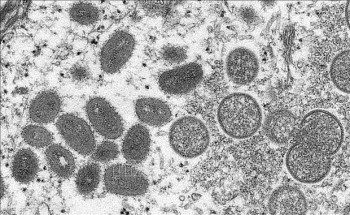 National
Vietnam News Today (Oct. 4): Vietnam reports 796 new Covid-19 cases on October 3; Vietnam attends ICAPP special conference in Seoul; Vietnam announces first case of monkeypox; Petrol prices down in latest adjustment.