VESAF to award 156 scholarships to Hue students
Hearts for Hue , a local NGO established in Hue city, just annouced that the Vietnam Education and Social Assistance Foundation (VESAF) has continued to support scholarships for 156 underprivileged students from Hue University, Vinh Phu Secondary School, Ha Trung Highschool and Xuan Loc Elementary School of the 2020 - 2021 academic year.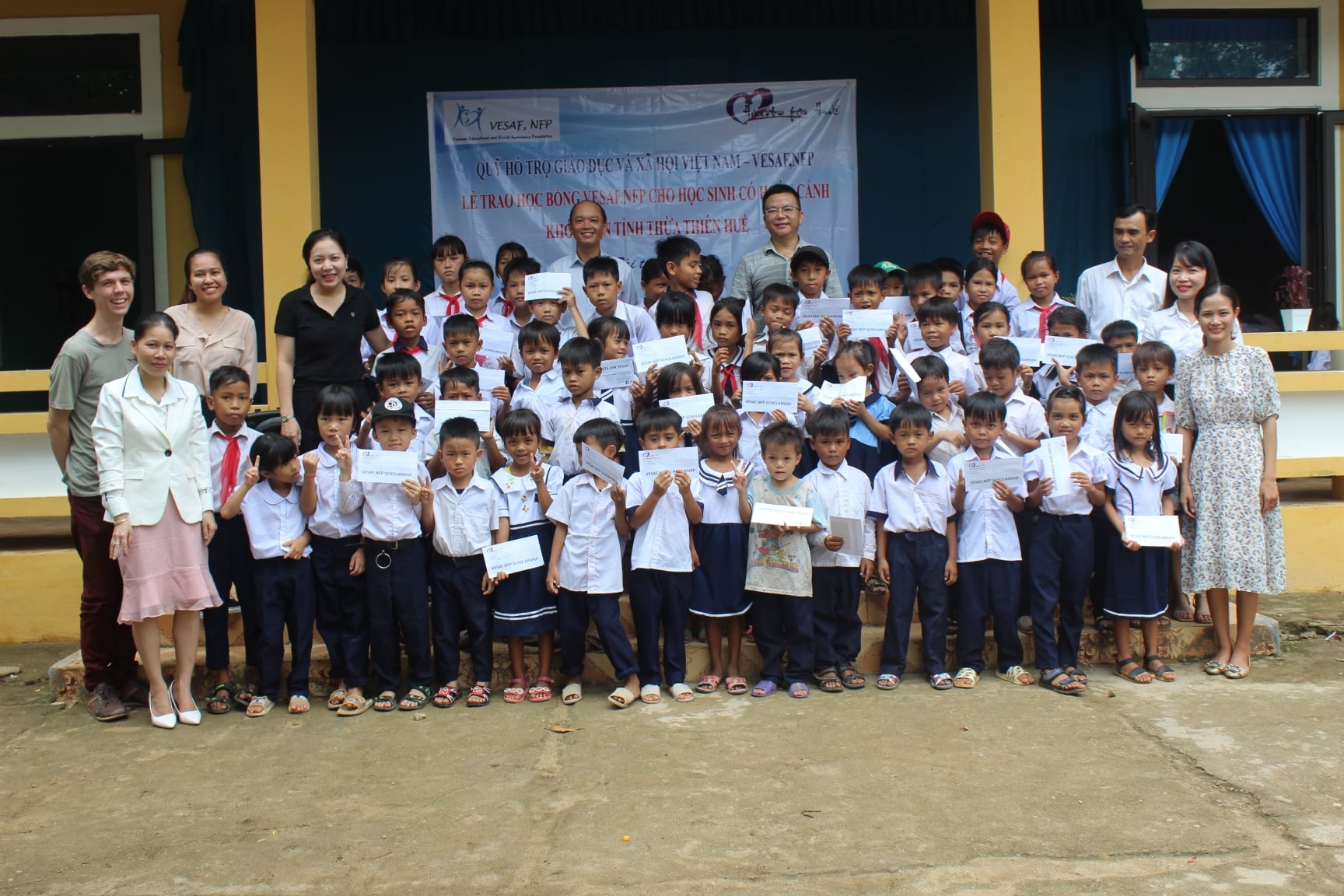 At the previous year's handover ceremony. Photo: Hearts for Hue
These students, all of whom are from families experiencing severe financial and/or medical hardship, were awarded the scholarships for their strong academic performance. The scholarship is expected to distribute in the early next month.
Students will continue to receive these scholarships until graduation if they continue to demonstrate a good academic standing and good conduct in the coming school years.
VESAF Scholarships do not only provide an opportunity for many students to earn an education. Thanks to them, students will not need to work over the course to pay their tuition costs, or at least they will need to work less hours. As a direct consequence, they will have more time to study and learn and, therefore, to obtain a good academic record.
This fact opens the doors to the future. Scholarships do also help students to enter into higher education, help them to look further in their studies. From that point of view, Scholarships make possible the interest of students for postgraduate studies or for research programs.
VESAF is a United States-based not-for-profit charitable organization. The organization was established in Illinois in October 2014 and was issued by the Ministry of Foreign Affairs of Vietnam with the working permit No. 416 / CNV-HD dated in February 2018.
VESAF's goal is to provide educational and social assistance to impoverished, underserved communities in Vietnam. Education is one of the four areas that VESAF is currently focusing in. The activities include providing merit-based scholarships to underprivileged students, and funds to schools to improve access to education.
On 26th February 2019, Hearts For Hue is very proud to be a partner of VESAF,NFP in collaboration with Hue University organized the VESAF scholarship distribution (stage 1) for 20 underprivileged students who are studying in all the branches of Hue University in the school year 2018 – 2019. Photo: Hearts for Hue
The VESAF Scholarship Program 2018 – 2019 academic year sponsored 32 students who are qualify with the following criteria: Good and laborious students, good conduct, coming from disadvantaged families or confronting financial and medical difficulties, and are residing in Thua Thien Hue or coming from Quang Nam province. The value of each scholarship is USD 300 per school year. The total amount of the VESAF scholarship program in 2018-2019 is USD 9,600.
In April, amid COVID-19 outbreak, VESAF in collaboration with Hearts For Hue provided a timely assistance for disadvantaged people through food distribution project. A total of 100 sets of indispensable food have been distributed to poor households in Thua Thien Hue province's Phu Gia and Phu Luong communes.
Hearts for Hue (H4H) is established in 2007 with a mission to improve the lives of disadvantaged people through education, health care and livelihood support programs. It focuses on key areas of social and economic development such as microfinance, community service, health care, and the environment./.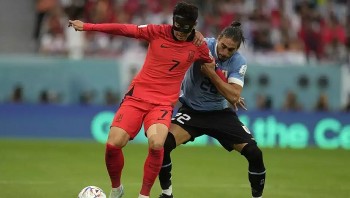 World
Both South Korea and Ghana are searching for their first wins at this year's World Cup. Ghana are facing the prospect of an early elimination from World Cup 2022 Group H when they travel to the Education City Stadium to face South Korea on Monday.