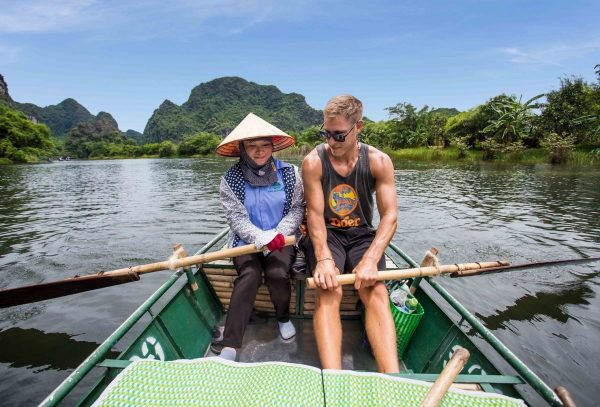 Illustrative photo. Source: TTRWeekly
According to TTRWeekly, there have not been any two countries confident enough to negotiate a two-way travel pact with no quarantine due to the existing concerns of the second wave of the pandemic.
As of June 24, Vietnam confirmed cases of COVID-19 remained at 349, within which 329 of the affected patients have recovered and been discharged from hospitals.
Everyone who has been accepted to enter Vietnam must follow some preventive measures including taking medical checks, undergo 14-day quarantine, and submit their mandatory health declarations on arrival.
The form can be filled out electronically at airports and border checkpoints or submitted online on the day of entry into Vietnam.
Travelers are legally responsible for providing accurate and true information. All foreigners will need to comply with official health procedures when in Vietnam.
Besides, Vietnam maintains strict health rules such as all Vietnamese and foreigners in the country are asked to wear face masks in public places. Those who violate the order would be arrested and fined.
Vietnam is isolating individuals who have come into close contact with others who tested positive to the Covid-19 disease. The tracking includes passengers on the same flight, on land transport, and at hotels. Anyone visiting Vietnam who has come into contact with persons who have tested positive can expect to be tested for the virus and placed in a 14-day quarantine
Several levels of quarantine could be imposed on residents and visitors in the country:
Self-quarantine in homes or hotels with regular check-ups by local health authorities;
Quarantine in health establishments for those showing symptoms of the virus, as well as those who have tested positive for COVID-10 and those in close contact with them;
Quarantine in non-medical establishments for those returning from high-risk areas;
Vietnam has implemented travel restrictions for foreign arrivals since May 22. No subsequent announcements have been made on official channels on the planned timeline to reopen borders to international travel, and there have been no hints as to when embassies will resume the issue of tourist visas. Visa-on-arrival and visa-free travel have also been suspended indefinitely.
Vietnam is considering a feasible approach to revivify the tourism industry namely "travel corridors" which is also known as "travel bubble" or "air bridge".
This measure means creating a traveling bridge between two destinations that are already declared as green zones which means safe from the COVID - 19 and are able to receive tourists from each other.
Vietnam also resumes partially travel with Japan and South Korea this week. As of June 19, about 3500 personnel of S. Korean enterprises have been allowed to enter Vietnam. While, the Minister of Japanese Foreign Affairs, Toshimitsu Motegi said Tuesday that the country will partly restart travel with Vietnam this week, making the first step in relaxing travel restrictions. Three chartered flights carrying about 440 businesspeople are planned from Thursday to Saturday, with Vietnam admitting travelers, Motegi said at a press conference.
Lyan Vu