1001 creative ways restaurants worldwide enforce social distancing measures to combat COVID-19
Months into the global fights against the COVID-19 pandemic, some countries begin to relax its lockdown restrictions, allowing tourism and virtual activities to resume operations as long as the 2-meter-distance regulations are fully practiced. Thus, many restaurants, cafes around the world have come up with quirky ideas to attract more customers while still ensure their safety.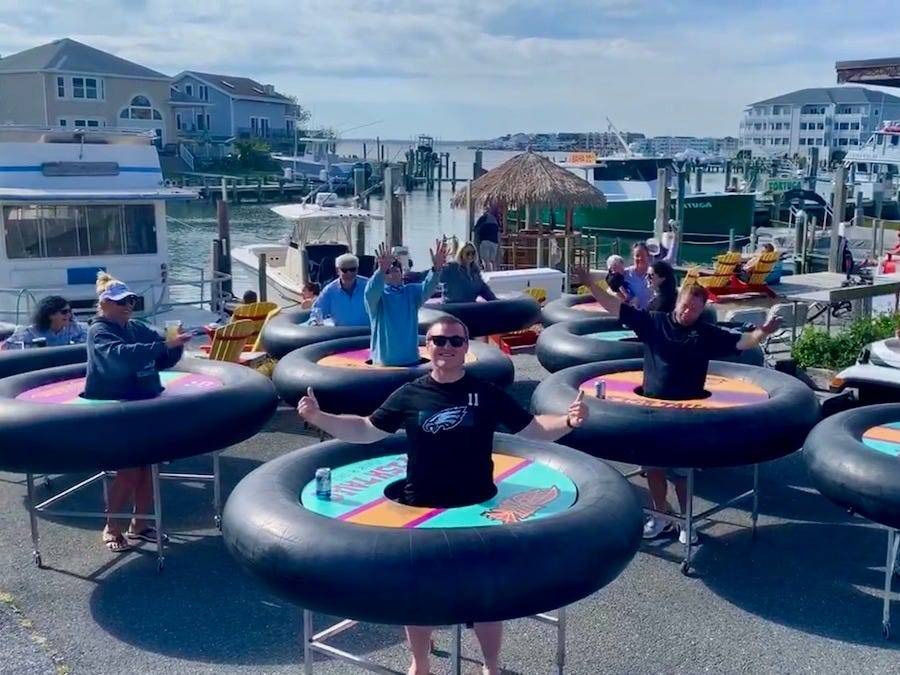 (Photo: Business Insider)
A restaurant named Fish Tales in Ocean City, Maryland, the US designed the "lonely table" which looks like a swimming belt. Each customer will stand in one individual "lonely table" and move with the help of the small wheels pinned at the table legs. With the unique tables, no customer can stand too close to each other.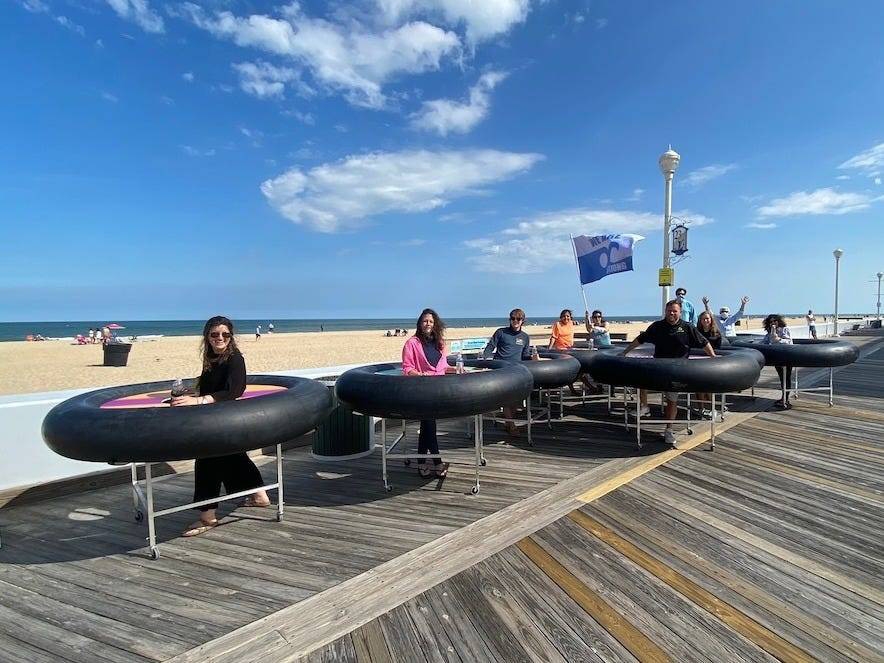 Customers are excited at the new tables (Photo: Business Insider)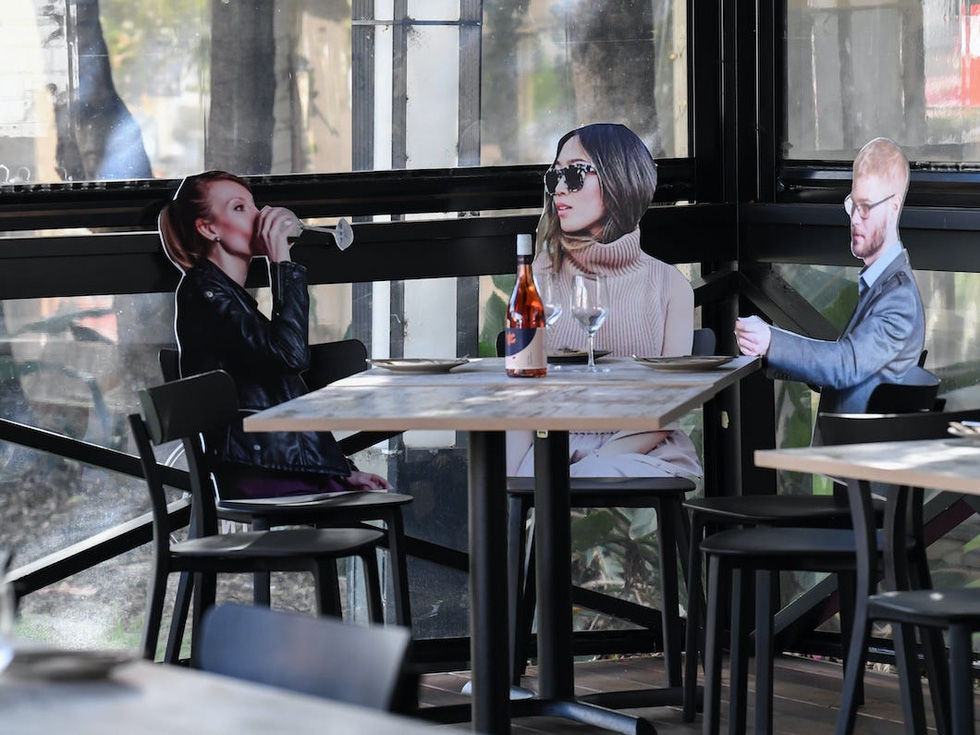 (Photo: Getty Images)
A restaurant in Australia, one the other hand, uses human-shaped cardboards and a loudspeaker to create a vibrant atmosphere inside the place and alleviate the feeling of loneliness in the epidemic season.
Earlier, the Australian government stipulates that all crowded events, including weddings, funerals; gathering places such as restaurants and coffees can only be held with a maximum of 10 people at the same time. Therefore, many diners might feel lonely while eating, prompting many dining establishments to come up with the novel idea.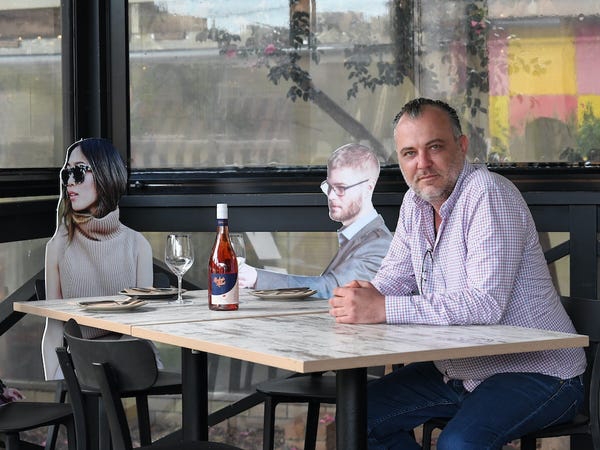 (Photo: Getty Images)
A Vietnamese restaurant in Thailand places stuffed pandas on the table to keep customers company while dining during social distancing time.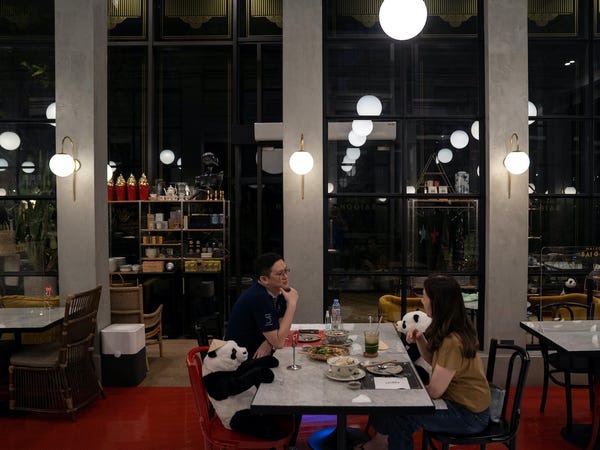 (Photo: Reuters)
Vegan restaurant Mediamatic Eten in Netherlands erects small glasshouse enveloping each dining table, which allows only two diners to have meal at the same time. The idea quickly won favor among many people as it brought a sense of security, privacy and intimacy.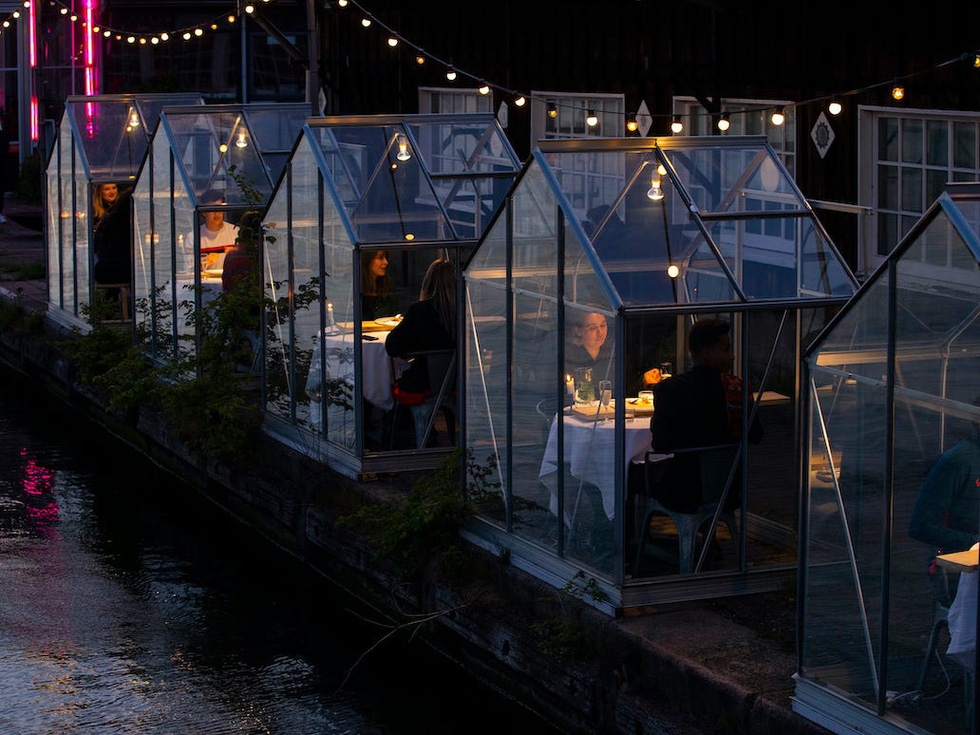 (Photo: AP)
Diners at Café & Konditorei Rothe in Germany will be provided with hats fitted with light buoy bars. The owner of the shop said that this idea may not make people stay at a safe distance of 2m but it will make customers smile.
(Photo: Cafe and Konitorei)
A Japanese restaurant installs glass panels diving each table into four compartments to keep customers safe. The model is also applied at schools, companies, banks, administrative agencies and other public places in Japan.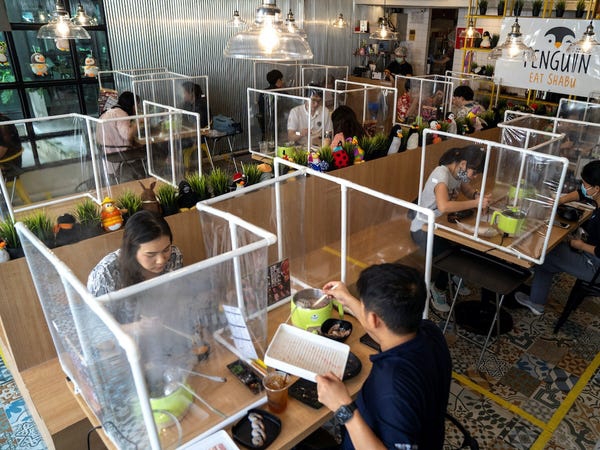 (Photo: Getty Images)
Absolute safety is the criteria that the "restaurant" Bord for En, or Table for One in Sweden put forward. The restaurant arranged a dining table in the middle of nowhere and served only one person daily. Food is also placed in the basket and brought to the table by a rope pulley system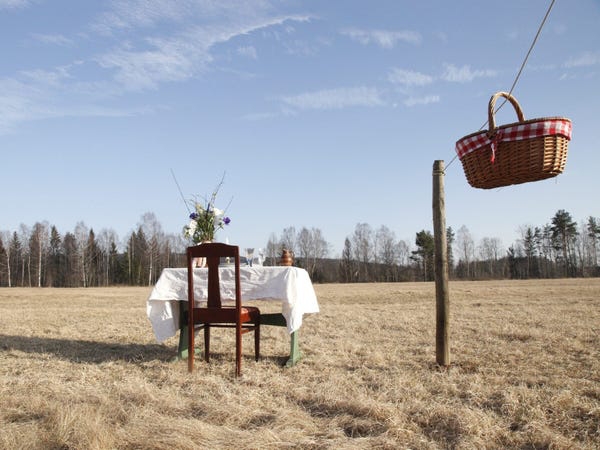 (Photo: Reuters)