How Vietnam's big group overcomes the Covid-19 pandemic
The Daybreak USA broadcasts an online interview with the author of the book " Competing with Giant" who also works as the Deputy CEO of Vietnam's big group in the field of beverage, Tan Hiep Phat Group, Uyen Phuong Tran. Her shared experience can be supposed a practical and valuable lesson for all businesses in the world to survive during the severe epidemic.
The Daybreak USA is a famous and long-standing radio program of the USA Radio Networks. The program begins the day with a lively approach to news and highlighted events. The hosts, Rodd William Stowell and Rachel Marie, have been on the radio for decades and the couple still conduct their daily shows at the USA Radio Networks.
In May 2020, The Daybreak USA had a conversation with Vietnam's Tan Hiep Phat Group's Deputy CEO Uyen Phuong Tran about the story of a Vietnamese company overcoming the Covid-19 pandemic. The company with 5000 employees still maintains a stable operation during the crisis period affecting the whole world.
In her sharing, Uyen Phuong Tran said that from the beginning their company did not know how to cope with the pandemic's affecting, so they found that time's uncertainty most dangerous and stressful for all people in their company from managers to employees.
And they had to think to find out ways to deal with the problem. The key point found was to how to communicate effectively to everyone, especially people considered most vulnerable. This point is based on Vietnamese culture of communication among people to take care and inspire them focusing on "human", simply known as "employees". That is really creative, smart and successful measure taken by the big-size business, Tan Hiep Phat group, for its today achievements.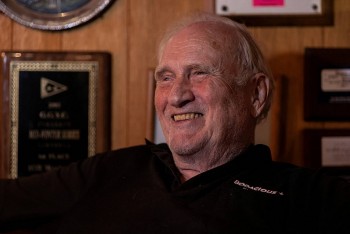 World
Alain Aspect, John F. Clauser, and Anton Zeilinger have won this year's Nobel Prize in physics for their work in quantum mechanics, Sweden's Karolinska Institute announced on Tuesday.