Ho Chi Minh City among Top Most Viewed Tourist Cities on TikTok
Ho Chi Minh City is the fifth most viewed city, and Vietnam is the sixth most viewed countries on TikTok.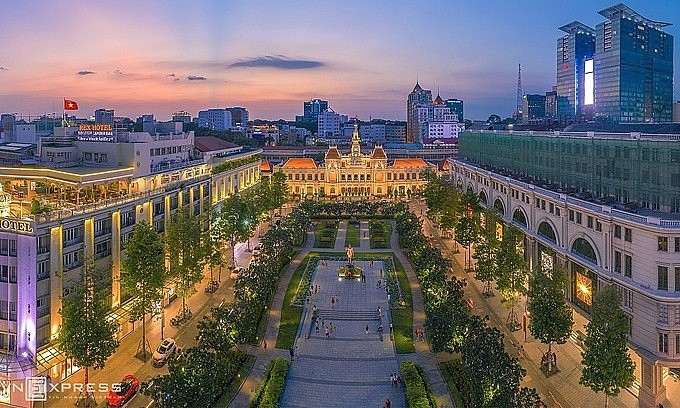 Nguyen Hue pedestrian street in front of HCMC's City Hall, May 2020. Photo by VnExpress/Tran Ngoc Dung
Ho Chi Minh City is one of the most viewed tourist cities on the video-sharing platform TikTok, according to a recent research from fashion brand Superdry.
The research analyzed the view count of thousands of travel-related hashtags on TikTok to rank the most-watched landmarks, cities and countries in the world. Ho Chi Minh City ranked 5th in the list with 32.6 million views, ranking under New York (USA), Seoul (Korea), Dubai (UAE), and Jakarta (Indonesia). New York was viewed the moston the platform, attracting 114 million views.
Vietnam also ranked 6th in the top most viewed travel countries on TikTok. Topping the chart is Japan, followed by Russia, Mexico, the USA, and China.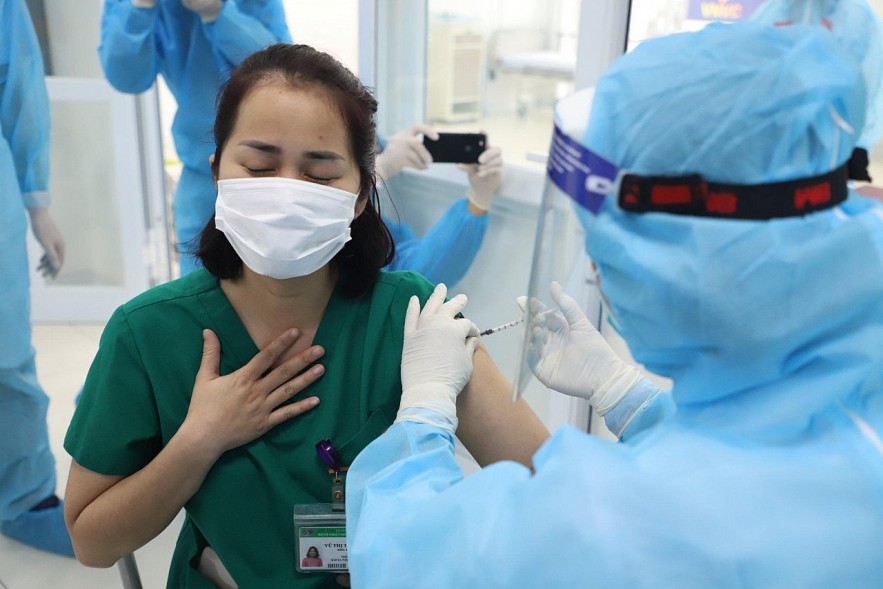 Vietnam continues national rollout of Covid-19 vaccination. Photo: baochinhphu.vn
Expats in Ho Chi Minh City hopeful despite Covid
Ho Chi Minh City, famed for its French colonial heritages, received over 8.6 million foreign visitors in 2019, up 13 percent from a year prior. After over four months of closure, the city, now a Covid epicenter in Vietnam, plans to reopen tourist destinations, hotels and resorts from early October as part of its gradual economic reopening roadmap, reported VNExpress.
InterNations ranked Vietnam as the 10th Best Place for Expats in 2021, proving Vietnam's attractiveness as not only a tourist destination, but also a haven for its residents during the global pandemic.
HCMC has vaccinated about 6.8 million people, or 98.2 percent of its adult population, with at least one Covid-19 vaccine dose. Around 3 million people, or 42.8 percent, have been fully vaccinated. Many locals and expats alike are thankful they have been fully vaccinated and made safer against the raging Delta variant, to cite VNExpress.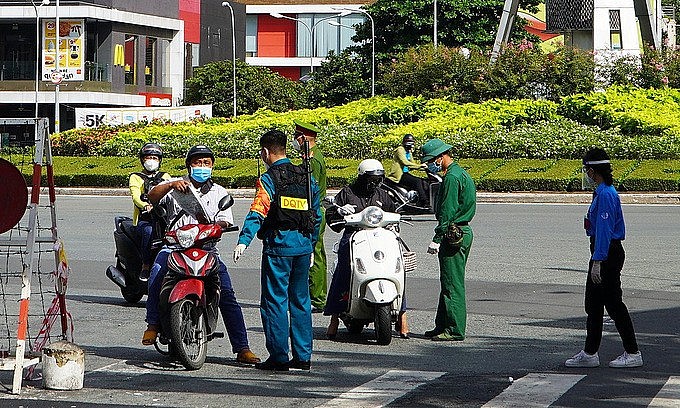 People are stopped at a Covid-19 checkpoint for travel permit inspection, August 23, 2021. Photo by VnExpress/Gia Minh
HCMC is to lift its stringent lockdown on October 1st, including travel permit requirements from commuters, to the excitement of many residents. Many social distancing restrictions remain, but people are relieved to be able to venture out of the homes, some for the first time in many months.
VNExpress, Tienphong News, InterNation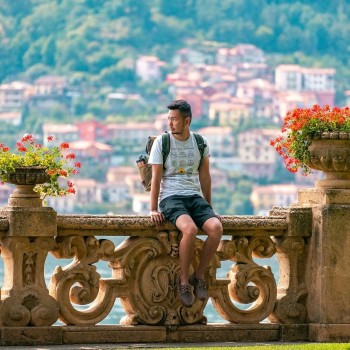 Travel
If you have the opportunity to visit Hoi An at the end of the year, these are some of the best recommendations for fun activities you can do from Peter R – a Thai travel blogger.