Vietnamese Provinces Prepares To Welcome Foreign Visitors From November
Vietnamese Ministry of Culture, Sports, and Tourism has issued a plan to stimulate travel demand, restore the tourism industry, and resume travel activities in late 2021 and early 2022.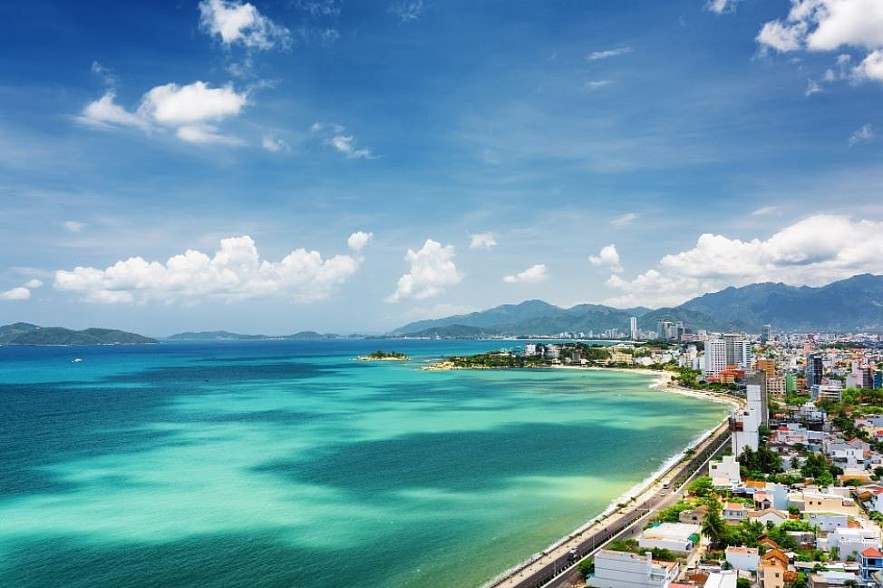 Nha Trang (Photo: VN Express)
The central province of Khanh Hoa has approved a plan to welcome back fully vaccinated foreign tourists under a trial vaccine passport program starting this November, according to VN Express.
In the first phase of the plan from November until the end of the year, foreign tourists would arrive on chartered flights and stay in sequestered beach resorts on Long Beach in Cam Ranh Peninsula, around 45 kilometers from Nha Trang Town. In the second phase starting early next year till March, they would be allowed to visit more tourist destinations on islands in the Nha Trang Bay.
Hotels and resorts will be required to have a separate area for international tourists besides isolated testing and quarantine areas. All employees at facilities accommodating tourists must be fully vaccinated against Covid-19 or furnish a certificate showing they'd contracted and recovered from it. They would be tested every three days to ensure safety for the international visitors.
The foreign tourists would need to furnish a certificate showing they are fully vaccinated with a vaccine approved by Vietnam, with the second shot at least 14 days before the date of entry. Those who had contracted and recovered from Covid and visitors under 18 with a negative Covid certificate within 48 hours before departure would also be allowed entry.
The provincial tourism department has been asked to prepare the pilot program in detail by the end of this month before submitting it to the Ministry of Culture, Sports and Tourism and Prime Minister Pham Minh Chinh for approval. The province, home to tourist hotspots Nha Trang and Cam Ranh besides other attractions, has basically brought the pandemic under control. It also plans to reopen intra-provincial tourism from mid-October.
Phu Quoc (Photo: Dien Dan Doanh Nghiep)
The government has approved plans to allow fully immunized tourists from Europe, the U.S., Northeast Asia, Australia, and the Middle East to visit Phu Quoc. Under a six-month trial program, 2,000-3,000 tourists will come every month by charter flight in the first three months and stay in sequestered resorts and limited areas. Then the monthly number will increase to 5,000-10,000 with tourists also arriving by commercial flights, and they will be permitted to visit more destinations on the island.
The province was expected to open for tourists in October, however, Phu Quoc will not be ready to welcome fully vaccinated foreign tourists next month as planned because the local vaccination rate has been low. The island needs another 250,000-300,000 doses to achieve herd immunity, but recent allocation has also been low, while the stipulated time between two doses of a Covid vaccine is 4 to 8 weeks, depending. While local authorities are racing against time to implement the international tourism reopening plan, the exact time it can happen cannot be predicted now.
International tourists subjected to the piloted program are those who have a certificate of full vaccination against Covid-19 accepted by Vietnamese authorities with the duration of the second injection not later than 14 days and not more than 12 months before the time of entry.
They should also satisfy other requirements including a certificate of recovery from Covid-19 recognized by a Vietnamese authority if they have been infected with the virus. The time since they were released from the hospital after treatment until the entry date must not exceed 12 months. They must be tested for SARS-CoV-2 by RT-PCR/RT-LAMP method within 72 hours before departure and be certified by the competent authority of the country conducting the test with negative results. They should have registered to participate in the package tour program of a travel agency.
Vietnam is also planning to allow some other destinations to welcome back fully-vaccinated foreign visitors in the first steps to revive the tourism industry. Famous hotspots like the towns of Ha Long, Hoi An, and Da Lat will be next in the plan. The provinces are now preparing to welcome domestic tourists and heading to the goal of recovering international tourism.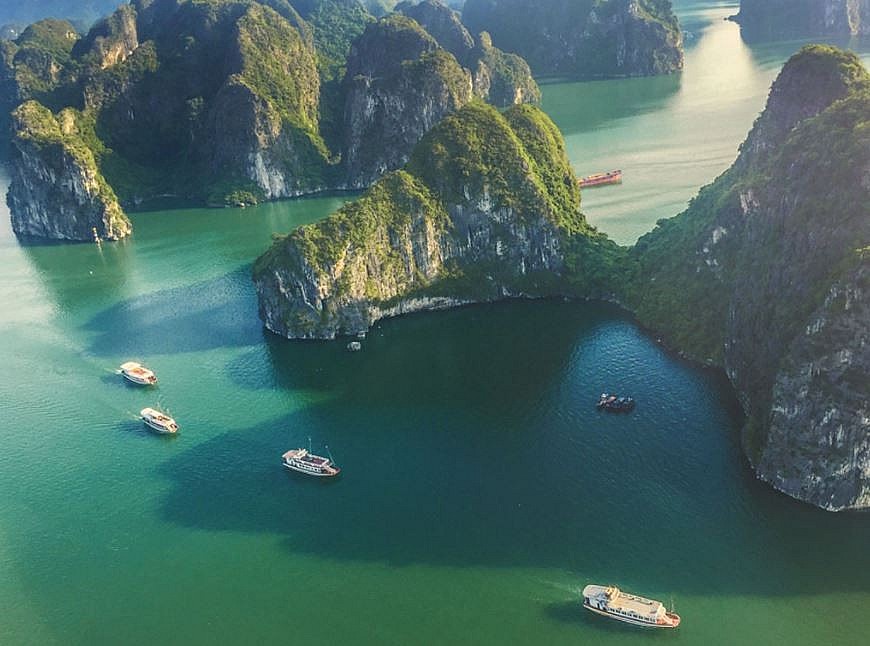 Ha Long (Photo: Thanh Nien)
The northern province Quang Ninh has already resumed intra-provincial tourism and entertainment activities but only for vaccinated residents. Restaurants, hotels, movie theaters, cruise ships on Ha Long Bay, and outdoor activities can resume operations but abide by pandemic prevention measures. All tourist sites, cruise ships, accommodation facilities, and religious sites can only receive residents who have got at least one dose of a Covid vaccine. All staff at facilities that provide tourism services must have been inoculated with at least one dose of a Covid vaccine and have to be tested regularly.
Quang Ninh authorities also plan to welcome back tourists from outside the province starting this November. In the first phase of this reopening to inter-provincial tourism, it will only receive visitors from northern provinces that have not recorded new community transmissions recorded for 14 consecutive days. All external visitors to Quang Ninh must be fully vaccinated and furnish a negative PCR test certificate obtained within 48 hours before arrival. The province is preparing for welcoming international tourists in the near future.
A number of tourism activities have resumed in Lam Dong, home to the famous Da Lat. The provincial People's Committee requires all tourism accommodation establishments of two stars or more to host no more than two people per room and operate at a capacity not exceeding 50 percent.
Locals are allowed to take part in some sports activities, but only up to 50 percent of people compared to normal days can experience indoor sports services. Barbers and beauty salons, along with dining services, are open at 50 percent capacity. Checkpoints to prevent and control the Covid-19 outbreak within the province have been temporarily suspended. However, Lam Dong will continue to maintain checkpoints at the province's gateways to neighboring provinces to ensure the dual goals of disease prevention and control and socioeconomic development.
Vietnamese Ministry of Culture, Sports, and Tourism has issued a plan to stimulate travel demand, restore the tourism industry, and resume travel activities in late 2021 and early 2022 while ensuring the dual goals of disease prevention and control and socio-economic development. It will create favorable conditions for domestic and international tourists who have valid vaccination travel certificates, according to Vietnamnet.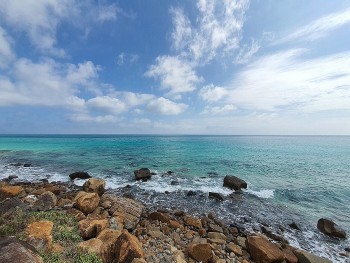 Viet's Home
Con Dao, a historical and famous island situating in the southern province of Ba Ria - Vung Tau, has been named among the top 16 best island vacations in the world, as compiled by tourism magazine Condé Nast Traveler (CNTraveler) of the United States.