Ho Chi Minh city eyes becoming regional AI hub
Ho Chi Minh City aims to become a hub for AI research, implementation, and technology transfer in Vietnam and among the leading such facilities in Southeast Asia at large.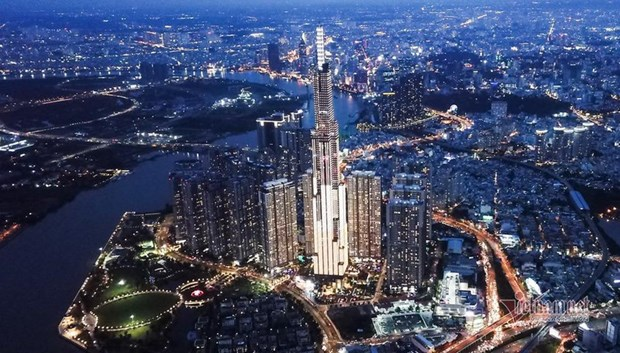 An aerial view of HCM City. Photo: Vietnamnet

Vice Chairman of the HCM City People's Committee Duong Anh Duc has signed a programme on artificial intelligence (AI) research and development in the city for the 2020-2030 period.
Nine projects and tasks will be carried out to 2030, with a detailed timeline, the VNA said.
AI is hoped to play a major role in building innovative urban areas and smart city development in the southern metropolis, facilitating sustainable economic growth.
HCM City aims to complete a portal for AI solutions and conduct a survey on demand for the application and development of the technology during 2021-2022.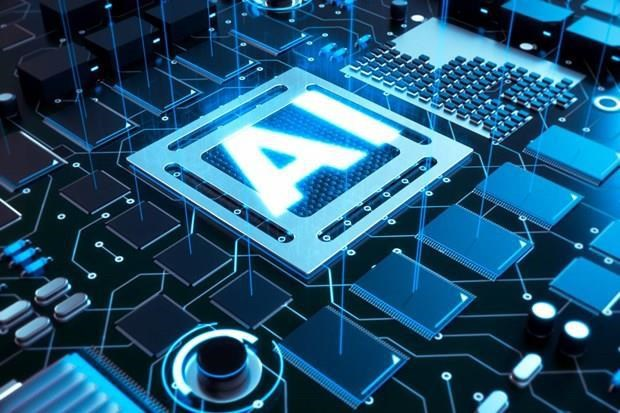 AI is hoped to play a major role in building innovative urban areas and smart city development in the southern metropolis. Photo: Barrons.com
It has set a target of concluding projects on building digital infrastructure and AI-related policies, and establishing centres for AI research, technology transfer, and human resources between 2021 and 2025.
A day for information technology and AI businesses will be assigned in the time to come.
The HCM City Department of Information and Communications will be coordinator of the programme, whose budget will come from the city and sectors in science-technology, along with social sources.
Nguyen Thanh Phong, Chairman of the municipal People's Committee, told correspondents last month that HCMC wants to become a smart city by 2025 and remain the country's growth driver.
"By then HCMC authorities also need to turn it into a modern and industrialized city with a per capita income of $8,500", he was cited by VnExpress as saying.
The city strives to become a Southeast Asian economic, financial and technological hub by 2030 and achieve a per capita income of $13,000, nearly twice the 2019 figure of $6,862.
City authorities set their sights even further and want to make HCMC an Asian economic and financial hub by 2045 with per capita income increasing to $37,000.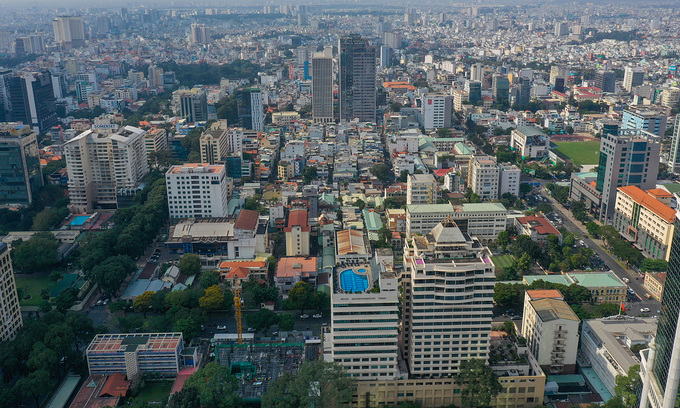 Ho Chi Minh City is seen from above, January 2021. Photo: VnExpress
The focus of development will be key industries like financial services, banking and tourism.
HCMC has been the country's economic spearhead, contributing 22 percent of GDP and 27 percent of government revenues.
The city expects to retain an increased proportion of its revenues -- 24 percent from 2021 and 28 percent from 2026 -- up from the current 18 percent.
It will focus on training human resources to international standards in eight priority areas: information technology, communications, mechanical engineering, artificial intelligence, corporate governance, finance and banking, healthcare, tourism, and urban management.
Technology and innovation will be the main drivers of socio-economic development with priority given to the use of artificial intelligence and 5G technology. Telecom companies are trialing 5G services at several popular public spots like Nguyen Hue Street in District 1.
The city will seek to improve people's health and quality of life and develop into a specialized medical hub.
It has seen a surge in interest from foreign investors in the last five years thanks to Vietnam's robust economic growth. HCMC also attracted nearly $4.4 billion worth of FDI last year, or 15 percent of the country's total./.
HCM City to build more public parks

HCM City plans to build more public parks with a total coverage of 650ha in the next 10nbsp;years, offering at least onenbsp;square metre ofnbsp;public parks ...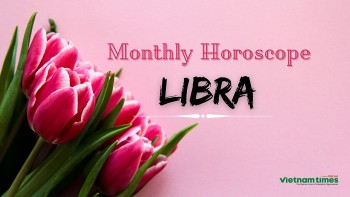 Handbook
Libra Horoscope February 2022: Thanks to harmony and peace at home, you will be able to develop and plan your career. Cooperation and compromise will be very important, especially at work.