Hoi An Named in Travel+Leisure's Top of Best Cities in Asia
The ancient port city of Hoi An in the central province of Quang Nam has entered the Top 15 cities in Asia selected by Travel+Leisure's World's Best Awards 2021.
Travel+Leisure's has recently published its list for best cities in Asia. Every year for its World's Best Awards survey, Travel+Leisure asks readers to weigh in on travel experiences around the globe - to share their opinions on the top cities, islands, cruise ships, spas, airlines, and more. Readers rated cities on their sights and landmarks, culture, cuisine, friendliness, shopping, and overall value.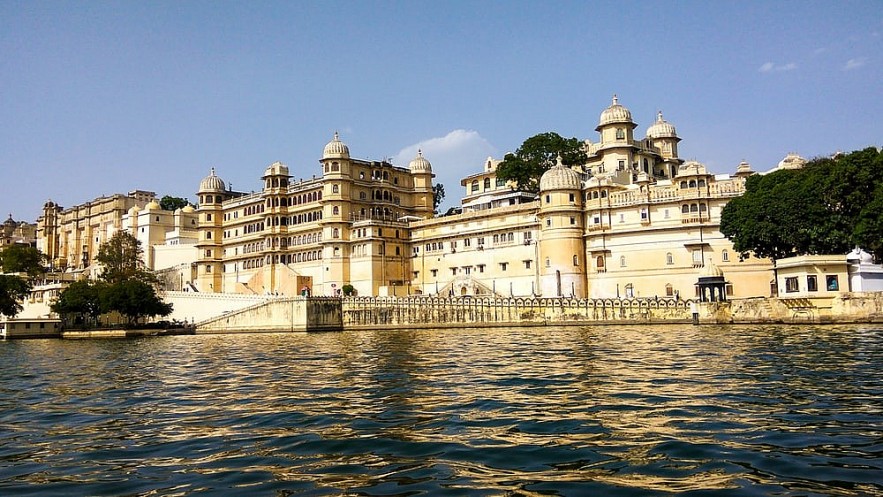 Udaipur, India. (Photo: Unplash)
1. Udaipur, India
Udaipur, formerly the capital of the Mewar Kingdom, is a city in the western Indian state of Rajasthan. Founded by Maharana Udai Singh II in 1559, it's set around a series of artificial lakes and is known for its lavish royal residences. City Palace, overlooking Lake Pichola, is a monumental complex of 11 palaces, courtyards and gardens, famed for its intricate peacock mosaics.
Score: 91.63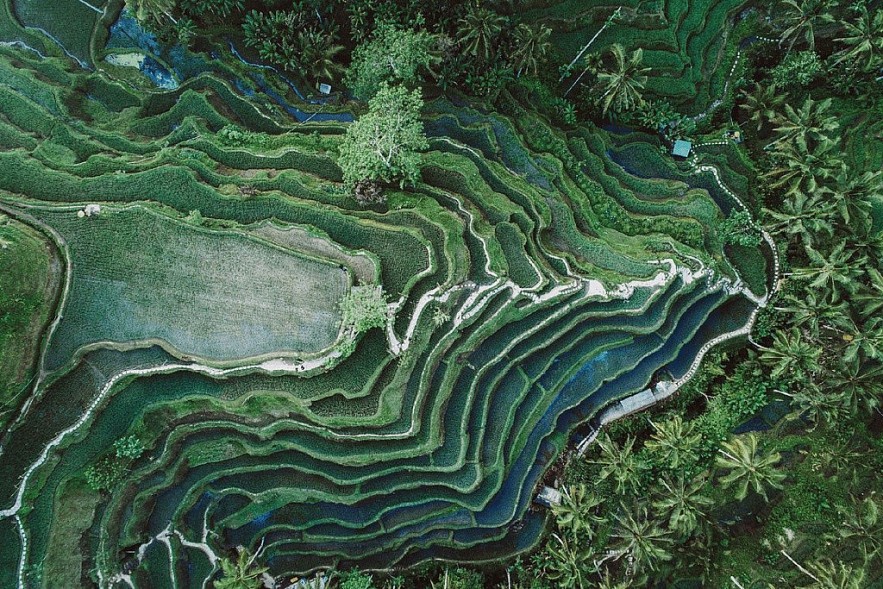 Ubud, Indonesia (Photo: Getty)
2. Ubud, Indonesia
Ubud is a town on the Indonesian island of Bali in Ubud District, located amongst rice paddies and steep ravines in the central foothills of the Gianyar regency. Promoted as an arts and culture centre, it has developed a large tourism industry. The town and area has a number of art museums, such as the Blanco Renaissance Museum, the Puri Lukisan Museum, Neka Art Museum, and the Agung Rai Museum of Art.
Set amid jungle ravines and rolling emerald foothills, Ubud has long been the center of Bali's artisanal traditions and spiritual life. The town itself is no longer the peaceful hippie village it once was, but the wellness scene here is booming. Yoga schools, meditation centers, and all manner of raw and vegan cuisine abound. If the town center is too busy for you, tranquil nature and temples are all nearby, from sunrise hikes up Mount Batur to iconic temples like Pura Tirta Empul (which is even prettier in person).
Score: 91.25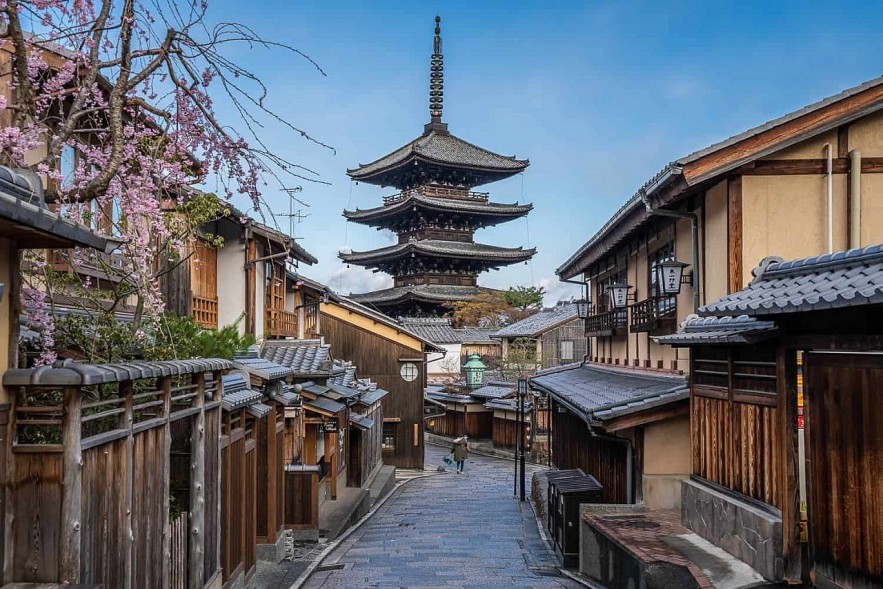 Kyoto, Japan (Photo: Never Ending Voyage)
3. Kyoto, Japan
Kyoto, once the capital of Japan, is a city on the island of Honshu. It's famous for its numerous classical Buddhist temples, as well as gardens, imperial palaces, Shinto shrines and traditional wooden houses. It's also known for formal traditions such as kaiseki dining, consisting of multiple courses of precise dishes, and geisha, female entertainers often found in the Gion district.
Kyoto is considered the cultural capital of Japan and a major tourist destination. It is home to numerous Buddhist temples, Shinto shrines, palaces and gardens, some of which are listed collectively by UNESCO as a World Heritage Site.
Score: 90.94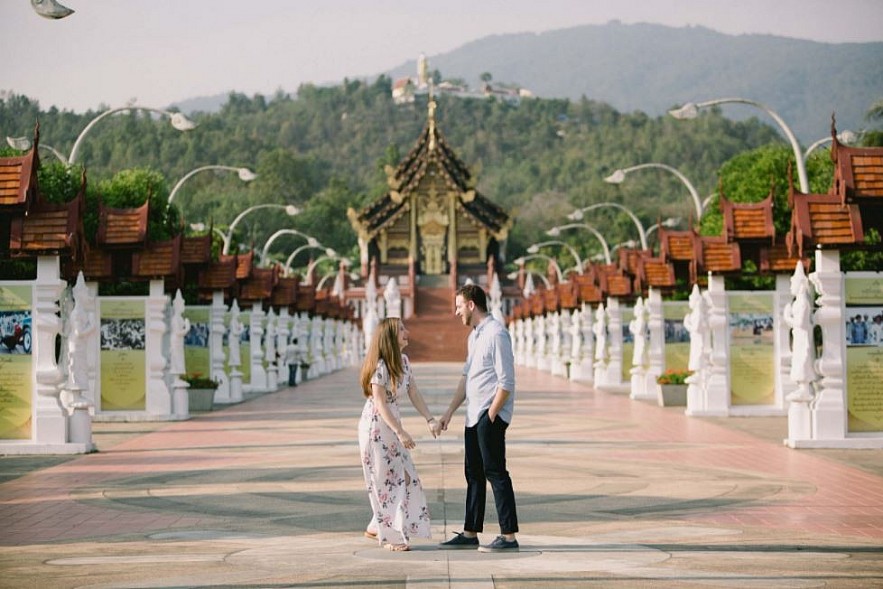 Chiang Mai, Thailand (Photo: Fly Tographer)
4. Chiang Mai, Thailand
Chiang Mai is a city in mountainous northern Thailand. Founded in 1296, it was capital of the independent Lanna Kingdom until 1558. Its Old City area still retains vestiges of walls and moats from its history as a cultural and religious center. It's also home to hundreds of elaborate Buddhist temples, including 14th-century Wat Phra Singh and 15th-century Wat Chedi Luang, adorned with carved serpents.
Score: 90.06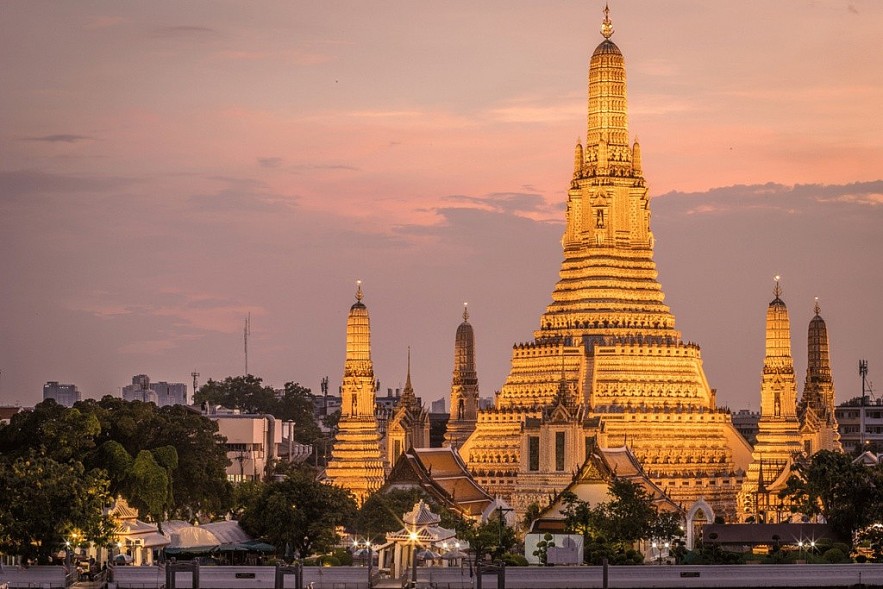 Bangkok, Thailand (Photo: Getty)
5. Bangkok, Thailand
Bangkok, the capital of Thailand, is one of the world's top tourist destination cities. Each year approximately 22.7 million international visitors arrive in Bangkok. Bangkok's sights, attractions, and city life appeal to diverse groups of tourists. Royal palaces and temples as well as museums constitute its major historical and cultural tourist attractions. Shopping and dining experiences offer a range of choices and prices. The city is also famous for its nightlife.
Score: 89.81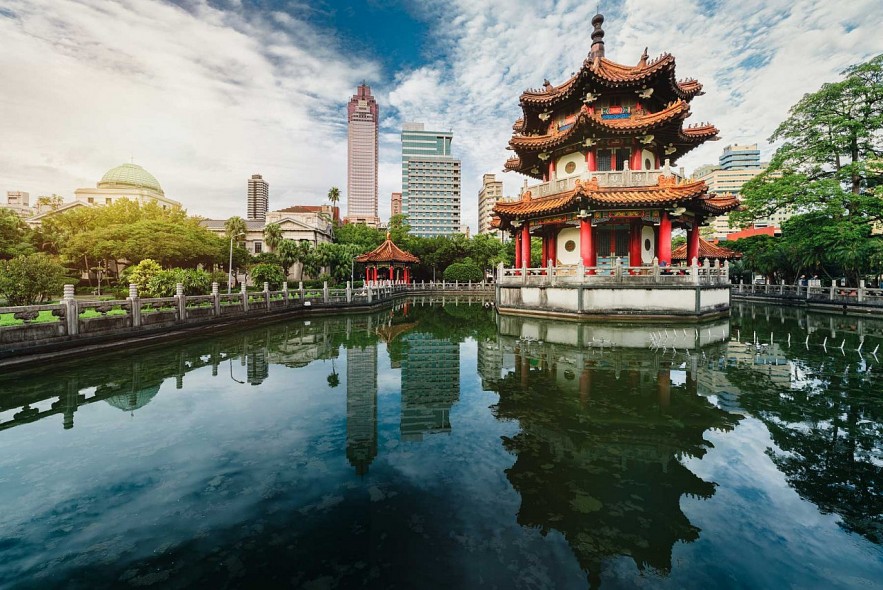 Taipei (Photo: Getty)
6. Taipei, Taiwan, China
Taipei, the capital of Taiwan, is a modern metropolis with Japanese colonial lanes, busy shopping streets and contemporary buildings. The skyline is crowned by the 509m-tall, bamboo-shaped Taipei 101 skyscraper, with upscale shops at the base and a rapid elevator to an observatory near the top. Taipei is also known for its lively street-food scene and many night markets, including the expansive Shilin market. The bustling metropolis of Taipei is where you'll find shiny skyscrapers and ancient temples hazy with incense standing side by side, according to TripAdvisor.
Score: 89.62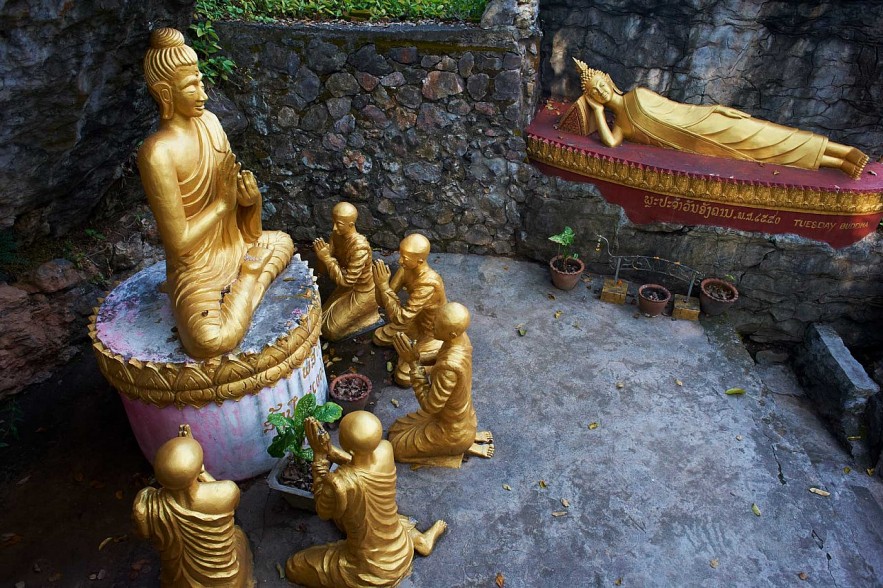 Luang Prabang, Laos (Photo: Getty)
7. Luang Prabang, Laos
Nestling in a slim valley shaped by lofty, green mountains and cut by the swift Mekong and Khan rivers, Luang Prabang exudes tranquillity and casual grandeur. A tiny mountain kingdom for more than a thousand years and designated a UNESCO World Heritage Site in 1995, Luang Prabang is endowed with a legacy of ancient red-roofed temples and French-Indochinese architecture, not to mention some of the country's most refined cuisine, its richest culture and its most sacred Buddha image, the Pha Bang.
Score: 89.29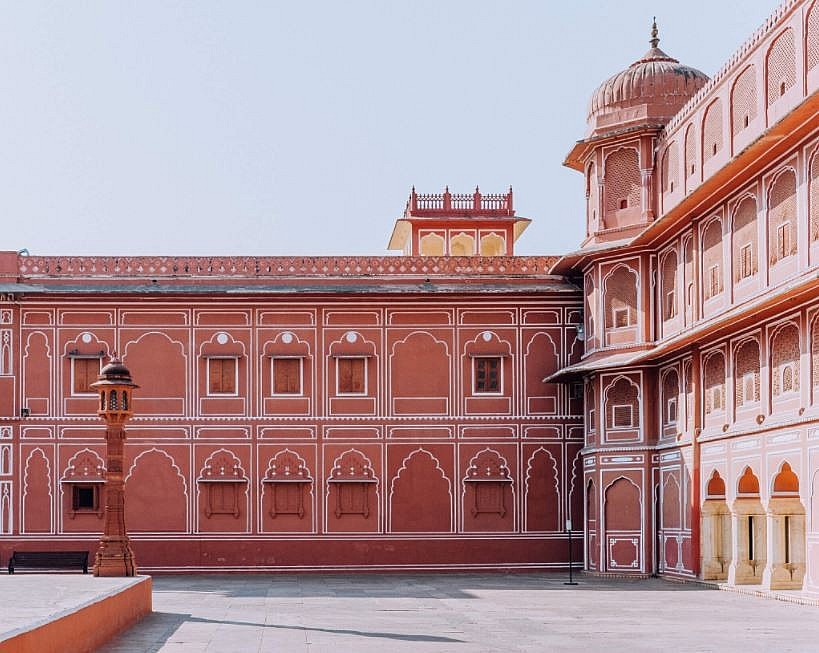 Jaipur, India (Photo: This life of travel)
8. Jaipur, India
Known as the Pink City because of the color of the stone used exclusively in the walled city, Jaipur's bazaars sell embroidered leather shoes, blue pottery, tie and dye scarves and other exotic wares. Western Rajasthan itself forms a convenient circuit, in the heart of the Thar desert which has shaped its history, lifestyles and architecture.
Score: 88.68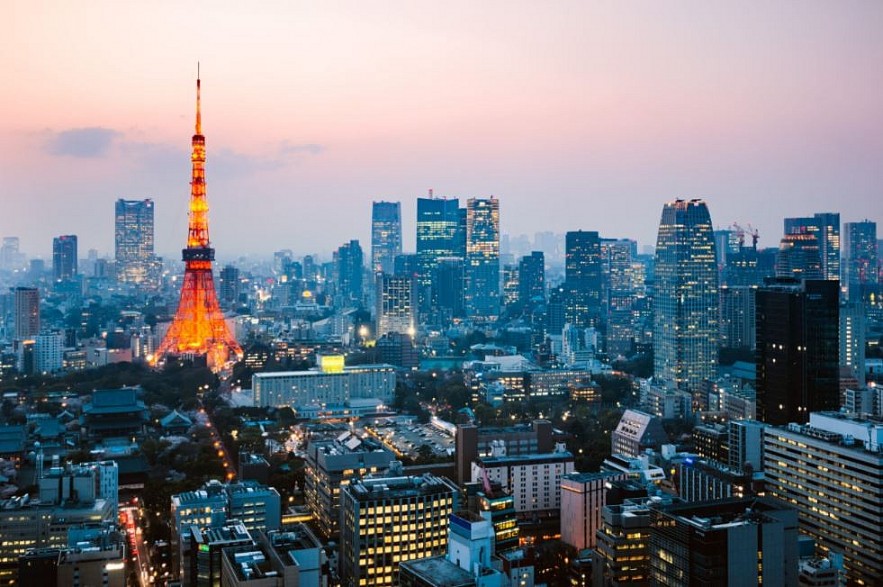 Tokyo, Japan (Photo: Lonely Planet)
9. Tokyo, Japan
Tokyo is Japan's capital and the world's most populous metropolis. It is also one of Japan's 47 prefectures, consisting of 23 central city wards and multiple cities, towns and villages west of the city center. The Izu and Ogasawara Islands are also part of Tokyo. Access to Tokyo is provided by airports including Narita Airport, Tokyo International Airport (Haneda, providing primarily domestic service), and the Shinkansen. Major hotel districts include Shinjuku and Tokyo Bay, although there are some hotels in many more districts.
Score: 88.59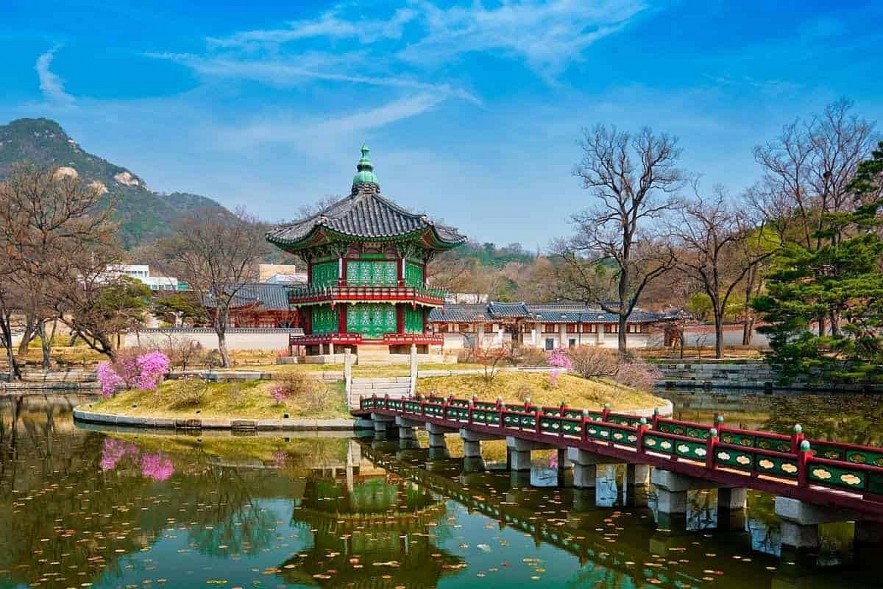 Seoul, Korea (Photo: Pretty Wild World)
10. Seoul, Korea
South Korea is a prominent East Asian country, which occupies the South of the Korean Peninsula. It is also the official Republic of Korea. The country has the borders of North Korea in its northern part, China in the western part across the sea, and Japan in the southeastern part crossing the sea.
South Korea is famous for the best kind of hospitality service for the tourists and offers gorgeous landscapes to stunning remote islands, heritage locations, historical sites to incredible rock formations, majestic mountains, hilly terrains, pristine jungles, and heavenly nature reserves.
Score: 88.00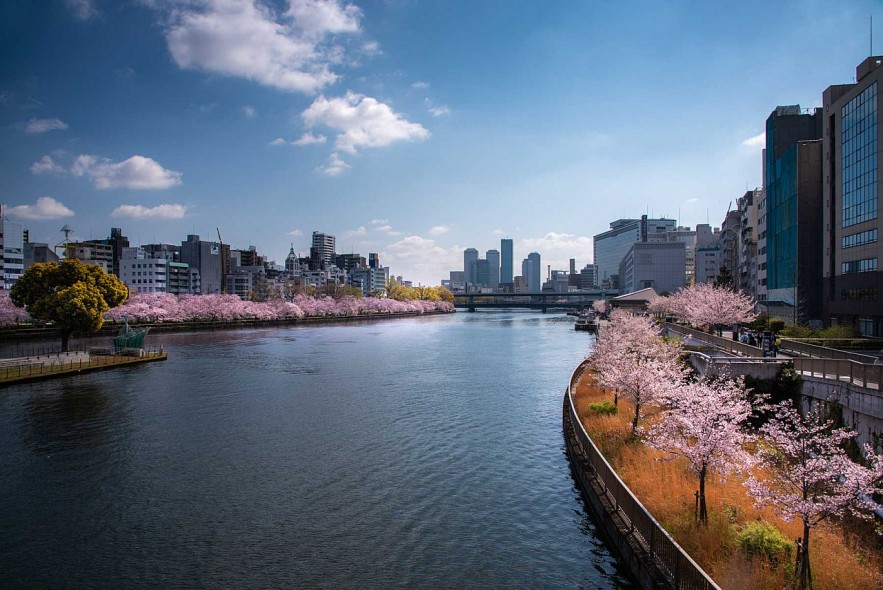 Osaka, Japan (Photo: Getty)
11. Osaka, Japan
Osaka is a large port city and commercial center on the Japanese island of Honshu. It's known for its modern architecture, nightlife and hearty street food. The 16th-century shogunate Osaka Castle, which has undergone several restorations, is its main historical landmark. It's surrounded by a moat and park with plum, peach and cherry-blossom trees. Sumiyoshi-taisha is among Japan's oldest Shinto shrines.
Score: 87.60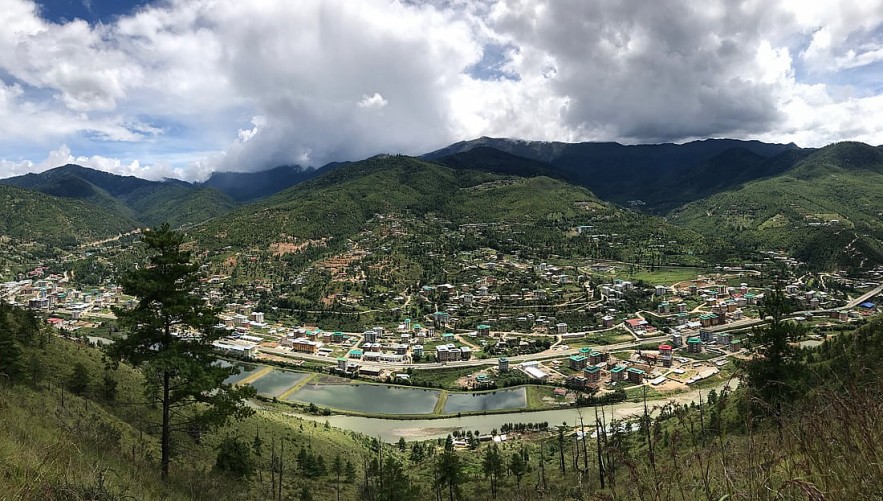 Thimphu, Bhutan
12. Thimphu, Bhutan
At 2,334 meters above sea level, Thimphu is the fifth highest capital city by altitude. Situated in the western central part of Bhutan, Thimphu is considered as one of Bhutan's dzongkhags, or districts. Thimphu undoubtedly pales in comparison to huge cities around the world, but in the Kingdom of Bhutan, it is considered the largest city, spanning a landmass area of 26.1 sq km.
Thimphu is one of the few capitals in the world that does not have a single traffic light. While most of us are familiar with traffic policemen at junctions in times when the lights aren't working or when there's an accident, over here in Thimphu, the human traffic light is the main landmark and tourist attraction of the town.
Score: 87.25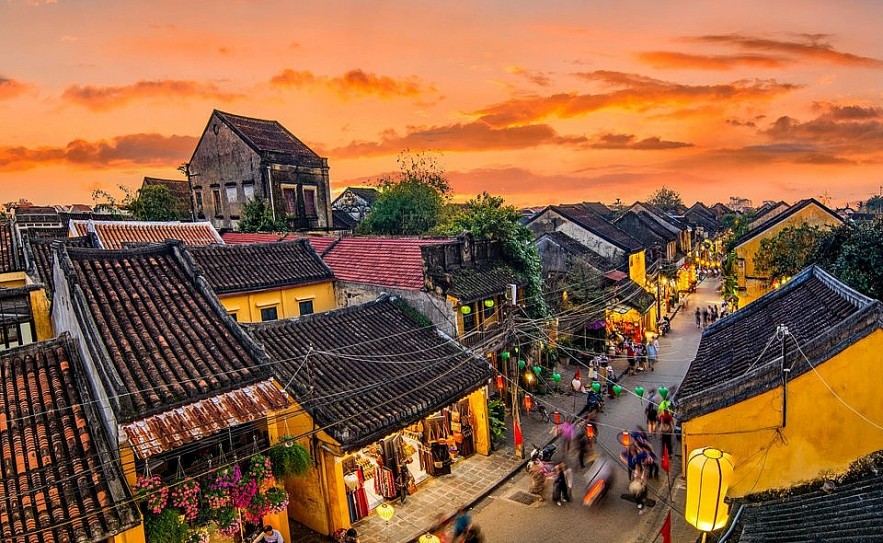 Hoi An, Vietnam (Photo: Zing News)
13. Hoi An, Vietnam
Hoi An in central Vietnam grew from a small rural village to the busiest trading port in Southeast Asia in the 16th century and also became famous for its ceramics and high-grade silk. The town has been a pioneer in the country since 2004 for ensuring pedestrian-friendly streets. Motorbikes and cars are banned from the town center from 9 am to 11 am and from 3 pm to 9:30 pm, according to VN Express.
Outside the Old Town, two-lane roads slice through waving rice fields and emerge at a frothy coastline. Stay a couple of days, and Hội An's easygoing beauty and lantern-lit nights may leave you hopelessly beguiled. Dining in Hoi An is pure pleasure. Farms and fishing boats contribute just-picked vegetables, seafood, herbs, and fruit to the markets daily. Three quintessential Hoi An dishes are cao lau, wonton, and white rose dumplings.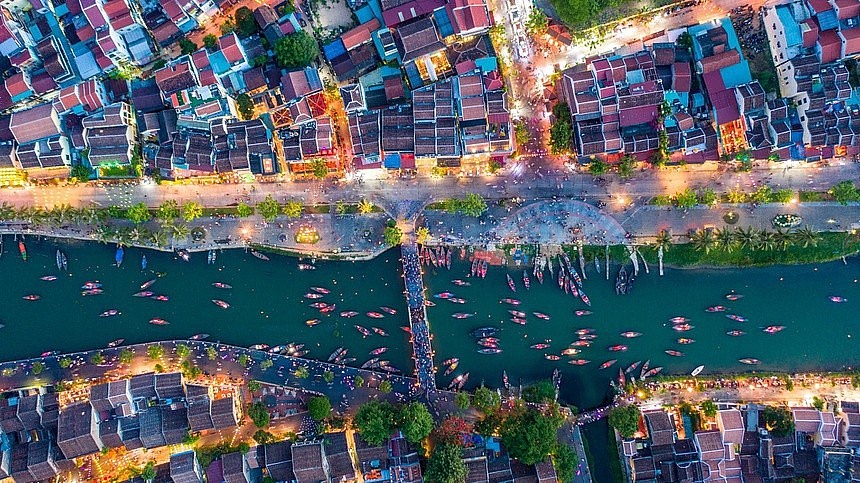 A bridge in Hoi An. (Photo: Zing News)
Expect rainy days and several storms from October to January. If you arrive at the start of the year, bring a few extra layers to stay warm. March to May are the best months to visit, but you can also see Hội An from June to August if you don't mind the heat, said Vietnam Travel.
The international airport in Da Nang is a 50-minute drive from the Ancient Town. There are domestic flights from Vietnam's major cities to Da Nang, as well as direct flights from regional hubs. Hoi An can also be reached by bus or shuttle vans from nearby destinations, such as Nha Trang, Da Nang or Hue. Walking and cycling are ideal for sightseeing in the Ancient Town and the countryside. Taxis and ride-hailing apps can also take you around. Ask your hotel about a private car for trips further afield.
Score: 86.98
Singapore (Photo: Getty)
14. Singapore
Singapore attracted approximately 19.1 million visitors in 2019 with receipts at S$27.1 billion, according to preliminary figures by the Singapore Tourism Board. Singapore seeks to be the business hub of Southeast Asia and has an expansive shopping precinct located in the Orchard Road district. Many multistorey shopping centers are located at Orchard Road; the area also has many hotels, and it's the main tourism center of Singapore, other than the Downtown Core. The local populace also uses Orchard Road for shopping extensively.
Score: 86.93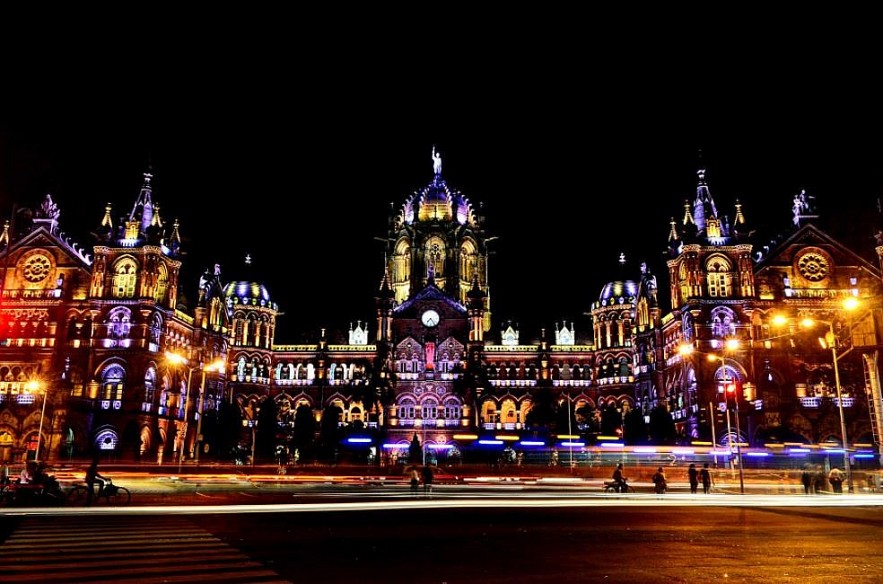 Mumbai (Photo: Getty)
15. Mumbai
Mumbai (formerly called Bombay) is a densely populated city on India's west coast. A financial center, it's India's largest city. On the Mumbai Harbour waterfront stands the iconic Gateway of India stone arch, built by the British Raj in 1924. Offshore, nearby Elephanta Island holds ancient cave temples dedicated to the Hindu god Shiva. The city's also famous as the heart of the Bollywood film industry.
Score: 86.61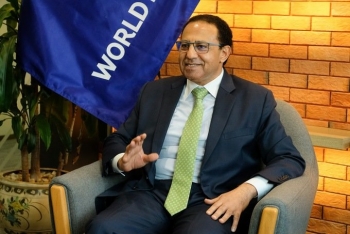 Economy
Vietnam's agriculture is transforming from quantity targets towards profit, environment and farmer income targets. Ahmed Eiweida, Vietnam Sector Leader for Sustainable Development (World Bank).