Top 5 Best Traditional Handicraft Villages You Must See In Hoi An Old Town
Hoi An is a beautiful place for exploring and taking "check-in" photos with your friends and family on a holiday trip. Dont forget to check out these 5 traditional handicraft villages, as they are perfect destinations for an insightful look into the ancient town.
With a variety of traditional craft villages, rural tourism combined with craft village tours have emerged to be new attractions in Quang Nam. By paying a visit to Hoi An old town's handicraft villages, tourists will have a great insight into the daily life of people here, and get a chance to taste the best food in town.
These villages will surely make your trip more memorable.
1. Kim Bong Carpentry Village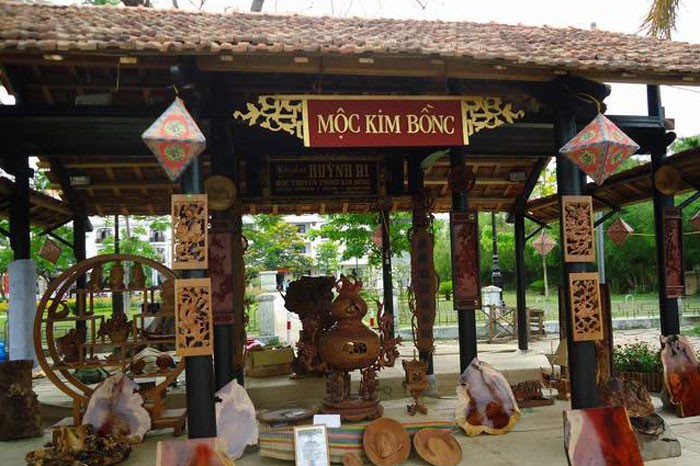 Photo: hoianpark.com
Kim Bong carpentry village has become a trademark of Hoi An having gone in the minds of many people in Hoi An Old Town. This is not only the village carpenter specializing in producing pure products, but also the attraction alluring numerous of tourists.
Since the 16th century, the village which originated in the north of Vietnam, has had its artisans work on furniture and houses across the country, from prominent buildings in Hanoi to Hue citadel and royal tombs or most of the architectural projects in Hoi An's heyday. The style of Kim Bong Carpentry is said to be the excellent combination of Cham kingdom, China, Japanese... and of course the talented hands of Vietnamese craftsmen.
Kim Bong's common products such as furniture, religious statues and finely crafted wooden doors can be found and bought on souvenirs shops. They range from the few-dollar coasters or knick-knacks to large religious statues of thousands of dollars. Lots of artisans have shifted to the work of recovering historical monuments or relics, especially old houses in Hoi An.
How To Get There
A boat trip from the Old Town of Hoi An (which can be found at Bach Dang Street) is a common way for tourists to come to Kim Bong Village. As well, the place can also serve as a stopover from a trip to the My Son Holy Land. There's no entrance fee to the village.
2. Phuoc Kieu Bronze Casting Village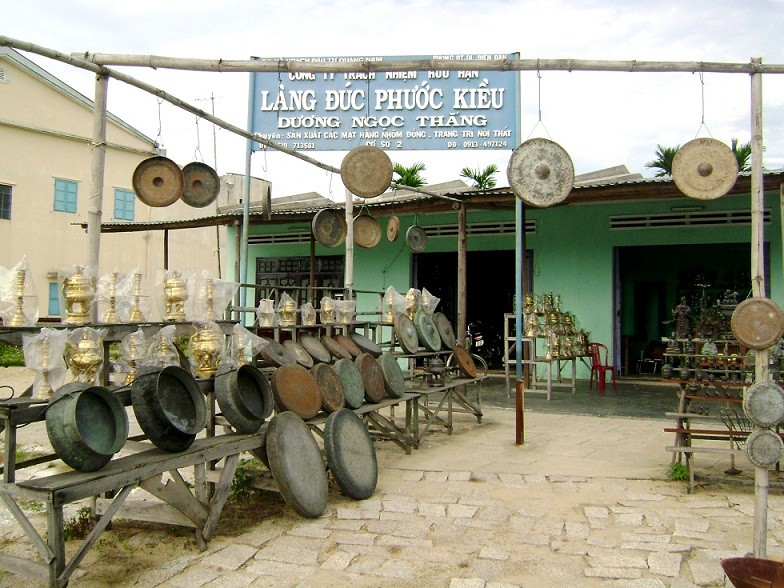 Photo: Bestpricetravel
For a long time, the local people in Quang Nam Province have had a saying "Lam Yen drums and Phuoc Kieu gongs" to praise the traditional craft of casting gongs and bronze products of Phuoc Kieu Village.
Phuoc Kieu Village is located near Highway 1A in Dien Phuong Commune, Dien Ban District, Quang Nam Province. According to records, the village was built during the period when the Nguyen lords arrived in the Thuan and Quang areas to establish their bases in the 16th century. According to the village elders, for over 200 years the gongs cast by the villagers have been used by ethnic groups in mountainous areas in Truong Son Mountain Range and Tay Nguyen (the Central Highlands) and even by neighboring countries, such as Laos and Cambodia. Today, the ethnic groups in Tay Nguyen still go to the village to order the best sets of gongs despite the difficulties in getting there.
Visitors will have chance to take part in making process of bronze good and understand how careful craftsmen are in order to create a product. Enjoy the performance of craftsman with gongs, you will fully feel the special sound of unique instruments. It is said that this sound symbols for the soul of Phuoc Kieu village.
How to get there:
Just 9 kilometers away from the ancient town, it is easily accessed by bicycle or motorbike. The village will be a great opportunity to see the spiritual life of the local people through cooking products and worship products.
3. Xa Duong Lantern Village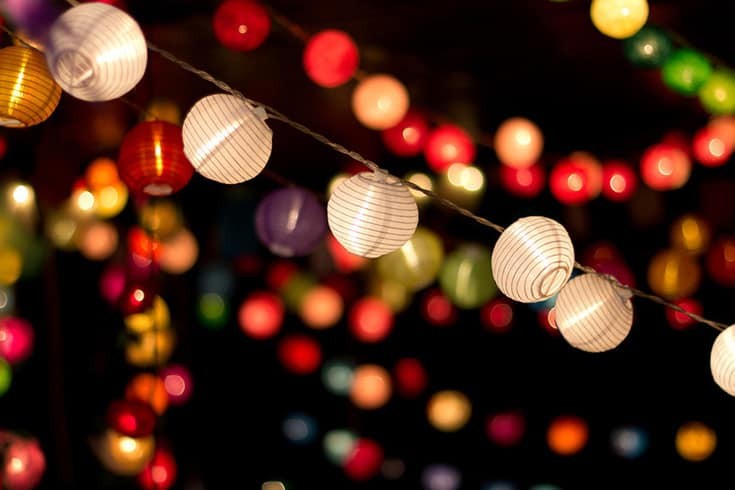 Photo: Vietnam Discovery Travel
The lanterns first made their appearance in Hoi An in the 16th century with the arrival of Chinese immigrants under the reign of Lord Nguyen. The job of making lanterns was founded by Xa Duong, the man who devoted himself to the creation of the unicorn heads and lanterns for traditional performances. Over the centuries, the activity has been able to overcome declines to establish itself as a tourist attraction which some call the "Venice of Vietnam".
Based on a strong attachment and know-how handed down from generation to generation, the lanterns of Hoi An are gradually diversified in terms of form and material. In particular, traditional lantern shops encourage visitors to follow a small manufacturing course offered by one of the craft workshops in Hoi An.
Hoi An people consider Xa Duong as the lantern-making ancestor. In more than 400 years, its products and designs have been greatly improved and diversified. In the past they only made lanterns and unicorn basic heads. Now, the lanterns have so many shapes like diamond, sphere, tetragon, hexagon, and circular cylinder.
4. Tra Que Herb Village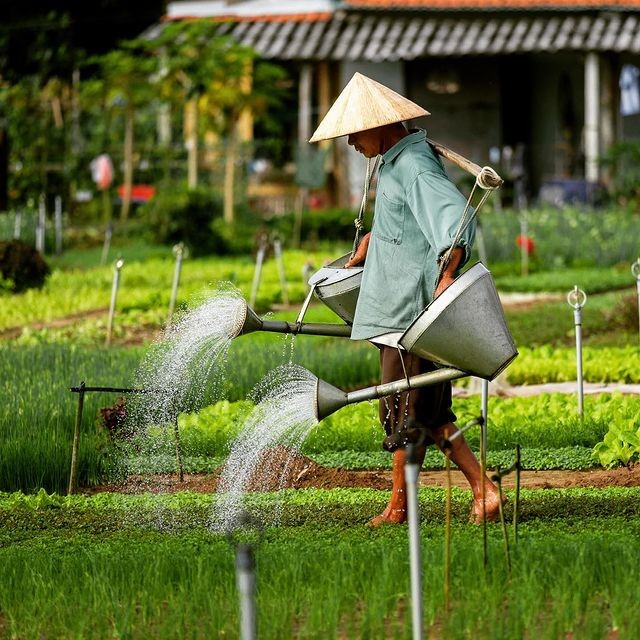 Photo by @Gibsonetal
Tra Que is a small village located 3 km north of Hoi An's Old Town. Its location is between De Vong River and Tra Que alga pond. Thanks to the special condition of rich soil and water, the village has long been known for growing many kinds of vegetables: lettuce, salad, houttuynia, flagrant knotweed, basil and coriander vegetables etc, with which the traditional specialties of Hoi An have gained part of their fame.
Tourists visiting Tra Que Village are often fascinated by watching the farming procedures of local farmers, including: raking the ground, sowing, watering, picking vegetables and many other activities which are rarely seen in modern daily life. Moreover, tourists can listen to people talking about organic farming techniques and try their hand at actual farming.
5. Thanh Ha Pottery Village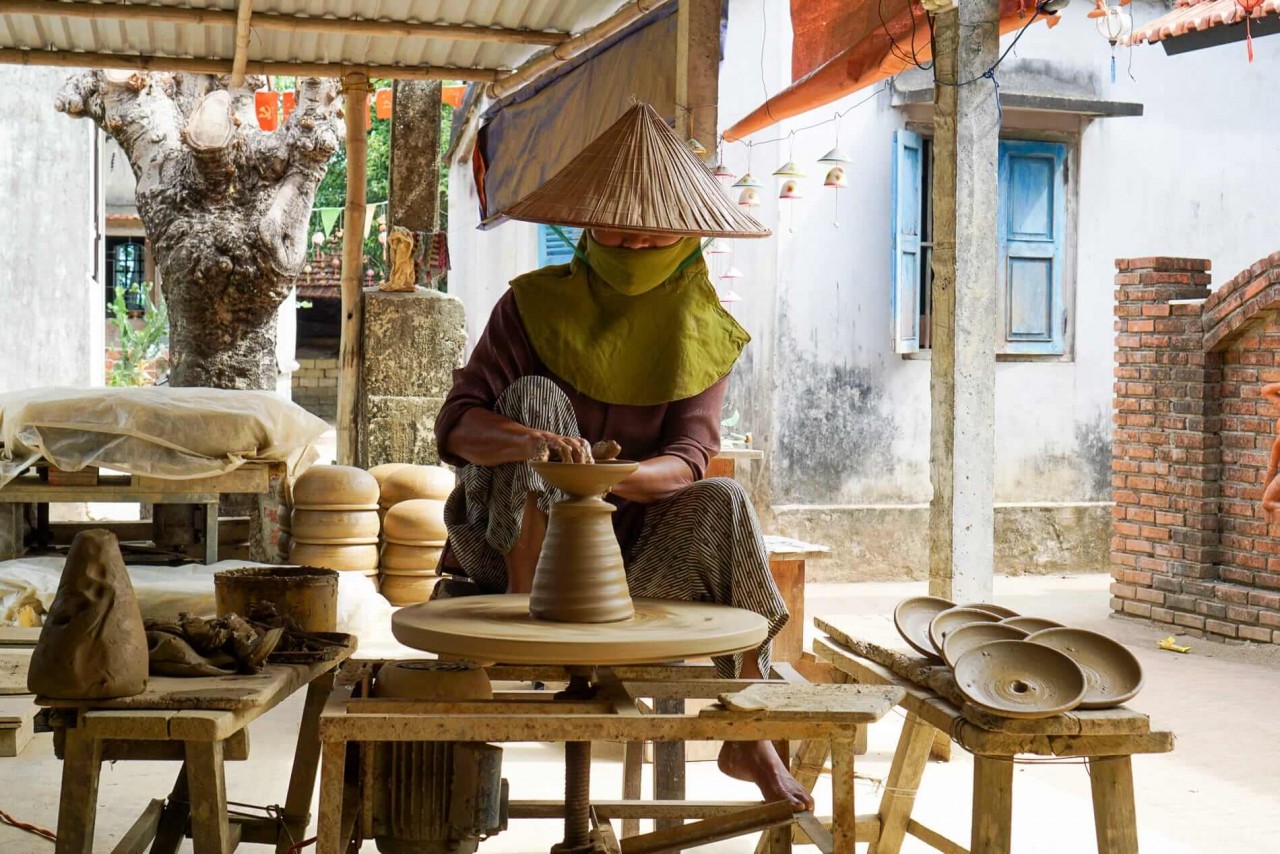 Photo: Hidden Hoian
Over the past five centuries, locals in the ancient pottery village of Thanh Ha have kept their traditional method of making pottery — hand made and wheel thrown. Thanh Ha pottery products are not enameled and heated by a traditional wood kiln, so they have different beautiful colors of yellow, red, red brick, brown, pink and black.
Thanh Ha pottery village is located on the banks of the Thu Bon River in the city of Hoi An, Quang Nam province. Legend has it that in the beginning of the 16th century, artisans from Thanh Hoa province settled in Hoi An and established the village. They did their traditional craft and handed it down through the generations.
During the 17th -18th centuries, the craft flourished, providing pottery products to provinces from Thua Thien Hue to Binh Dinh. At that time, the village's products were also exported to Japan, China and Spain via the Hoi An Trading Port.
For hundreds of years, although the traditional craft has undergone some ups and downs, the locals have kept their love and passion for the craft. They have, so far, kept its traditional and unique method of making pottery — handmade and wheel thrown and their products are not enameled or heated by a traditional wood kiln.
Hoi An Travel Guide:
What to do
The UNESCO-listed Ancient Town of Hoi An simply cannot be missed. Like something from a fairy tale, the streets are filled with café and shops decorated with lanterns. And whilst it's free to wander around, buying a ticket allows you to visit five of its 18 attractions. These include fascinating museums, the Quong Cong Temple and the Japanese Bridge — known as the town's signature landmark.
To explore even more of the local region, take a short ferry ride across to Cam Kim Island. Try going in the early morning or evening to see the sunrise or sunset across the waters. Whilst there, you can go cycling, take long walks down the roads and amongst the stunning scenery or visit local villages. The island is virtually traffic free, so it's a remarkably tranquil place to enjoy taking in the surroundings without any hustle and bustle.
What to eat and drink
Hoi An is one of the best places to eat in Vietnam as it prides itself on its food. Local cuisine contrasts big flavors such as sweet with sour and hot with cool. For example, a fiery hot chili dish is served with lemongrass to cool your palette. Check out the street food on offer, the smell alone is enough to tantalize your taste buds.
Locally-sourced Hoi An beer is popular with locals and backpackers alike due to its unique taste. And when it's so cheap, you really can't go wrong!