Hoi An to Host 2022 ASEAN Music Festival with 200 Artists
The event is expected to offer artists from ASEAN member states a platform to exchange experience and gain greater insights into the quintessence of traditional music within the ASEAN community.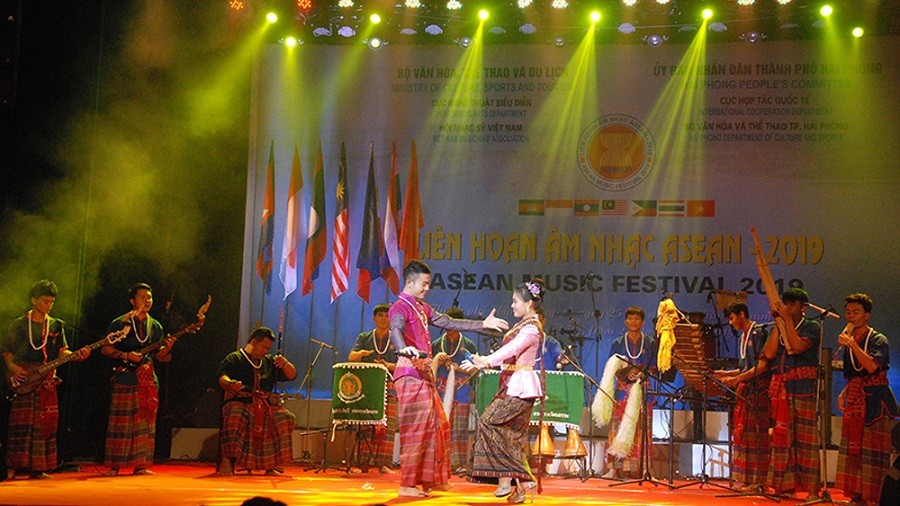 An art performance at the 2019 ASEAN Music Festival.
The ASEAN Music Festival 2022 will take place from December 19 to 24 in in Hoi An ancient town of central Quang Nam province, the Ministry of Culture, Sports and Tourism said on December 14, VOV reported.
The event is designed to celebrate the 55th founding anniversary of ASEAN this year, and offer regional artists a platform to gain greater insights into the quintessence of traditional music within the bloc as a whole.
The ASEAN Music Festival 2022 is expected to enrich activities within the framework of the closing of the National Tourism Year - Quang Nam 2002 and attracting more domestic and international tourists to Quang Nam, as well as strengthening international integration moving into a new era.
The festival is anticipated to draw the participation of more than 200 artists from 14 local and foreign art troupes that will feature numerous performances for visitors to enjoy.
Each unit participating in the festival has an art program with the duration from 40 minutes to 45 minutes, including types of vocal and instrumental music (allowed to use accompanying dance) with different styles and genres of music or combinations of traditional and contemporary styles. Various programmes and repertoires are not limited to topics and must not have participated at previous ASEAN Music Festivals.
The festival aims to highlight Vietnamese culture, the country's beautiful landscapes, and people, and reflect the solidarity of ASEAN member states and international integration.
The cultural event is expected to boost cooperation in the cultural and art field between Vietnam and other countries throughout the ASEAN region, said Meritorious Artist Tran Ly Ly, acting director of the Performing Arts Department.
It will also act as a bridge for people of the member states to strengthen mutual understanding and solidarity, thereby helping to develop an increasingly prosperous ASEAN community moving forward, she noted.
According to Nguyen Thi Minh Phuong from the Quang Nam provincial tourism department, 65% of tourism services had resumed, but only 56,000 foreign tourists out of 1.5 million had visited the province in the first half of 2022.
Hoi An was seen as a favourite destination in Vietnam when the UNESCO-recognised world heritage site hosted 60% of total visitors (7 million in 2019) in Quang Nam province, she said.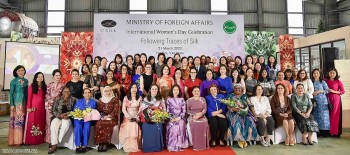 Friendship
Female ambassadors, representatives from diplomatic corps and international organizations, along with spouses of diplomats in Vietnam gathered together to find about more about silk weaving and silk products in Vietnam.