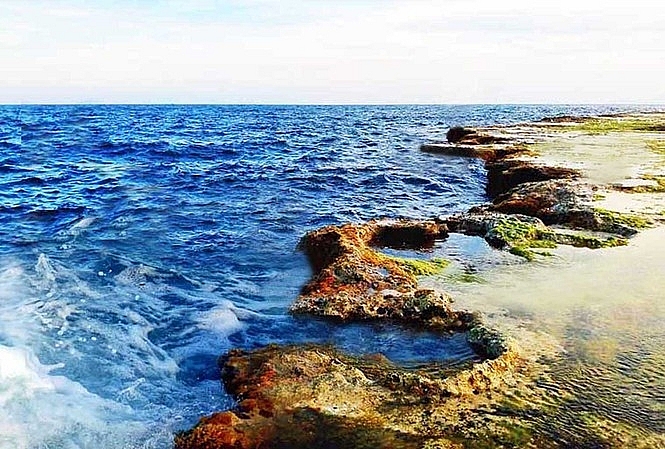 Moss covering the ancient coral reefs. Photo: TienPhong
Unlike other coral reefs that can often be seen only under the water surface, the coral reefs of Hon Do stretch over the beaches, which creates a magnificent scenery that captures the heart of any visitors. The surface of the reefs is covered by various green layers of moss and wild plants, surprising visitors by its pristine wilderness.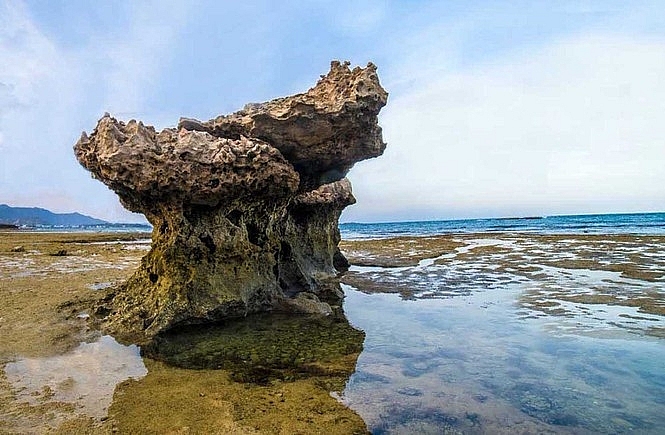 A coral reef with its strange shape worn by sea waves. Photo: TienPhong
Hon Do is located in Ninh Hai district, Ninh Thuan province, only about 25km away from Phan Giang. The sea waves lashing against the reefs have worn them away over long periods, which results in the reefs with various fantastic shapes.
A lot of coral reefs stand alone on the beaches with giant shape; meanwhile, there are numerous reefs forming huge, rugged clusters. In addition, a number of small, lovely reefs are stretching over the sand, looking like tiny mushrooms from the distance.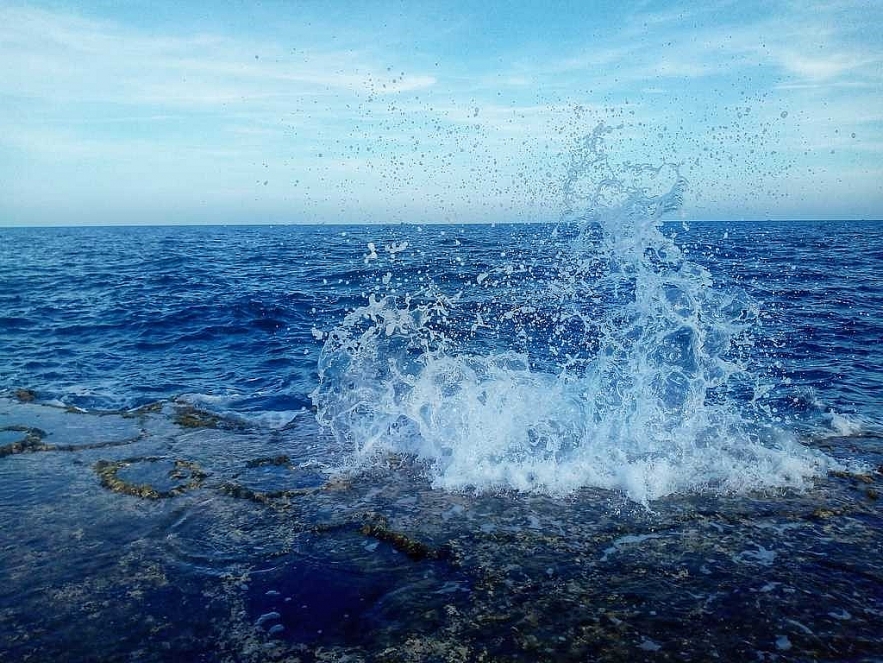 The dance of water and coral. Photo: traveloka
On the surface of the reefs are lying layers of mosses in yellow and green. Each time a wave laps against the reefs, the splashing water on the plants is sparkling under the sunlight, creating a stunning painting of nature.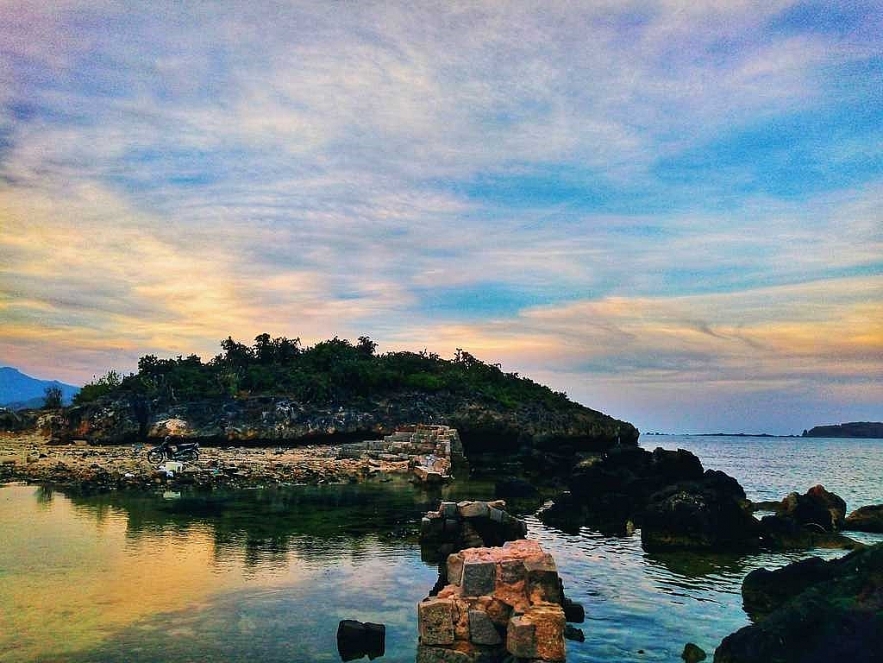 Stunning sunset on Hon Do ancient coral reefs. Photo: traveloka
Professional photographers consider Hon Do as one of the best places to admire sunrise and sunset in Ninh Thuan. They often visit there in the afternoon to hunt for sunset poses and camp overnight amid the massive poplar forest, waiting for the beautiful moment the sun breaks through the clouds.
Traces of ancient Cham culture were remarkable there with ancient remains like tools, jar burials… The Chams annually hold a ceremony there to pray for rain in May of the lunar calendar.
Though Hon Do is a pristine destination with very little services for tourism, a number of visitors, especially the young, have been visiting this place to discover the natural beauty, bathe on the beaches, and seek for a peaceful time for themselves from the hustle and bustle of the cities.
Annie Nguyen