Fruit-laden vineyards, must-discover attraction in Ninh Thuan
A trip to the south-central province of Ninh Thuan may be incomplete without wandering around the fruit-laden grape gardens and enjoying the green atmosphere. Ba Moi and Thai  An are the two largest vineyards in Ninh Thuan – the grape capital of Vietnam.
Ba Moi vineyard
Ba Moi vineyard lies in Hiep Hoa hamlet, Phuoc Thuan commune, Ninh Phuoc district, about 7 km from Phan Rang city center, Ba Moi vineyard has 13 types of grapes, including 9 types for eating and 4 types for winemaking.
Visiting Ba Moi vineyard during harvesting season, visitors can embrace the different unique colors of grapes such as black, red, purple pink and green.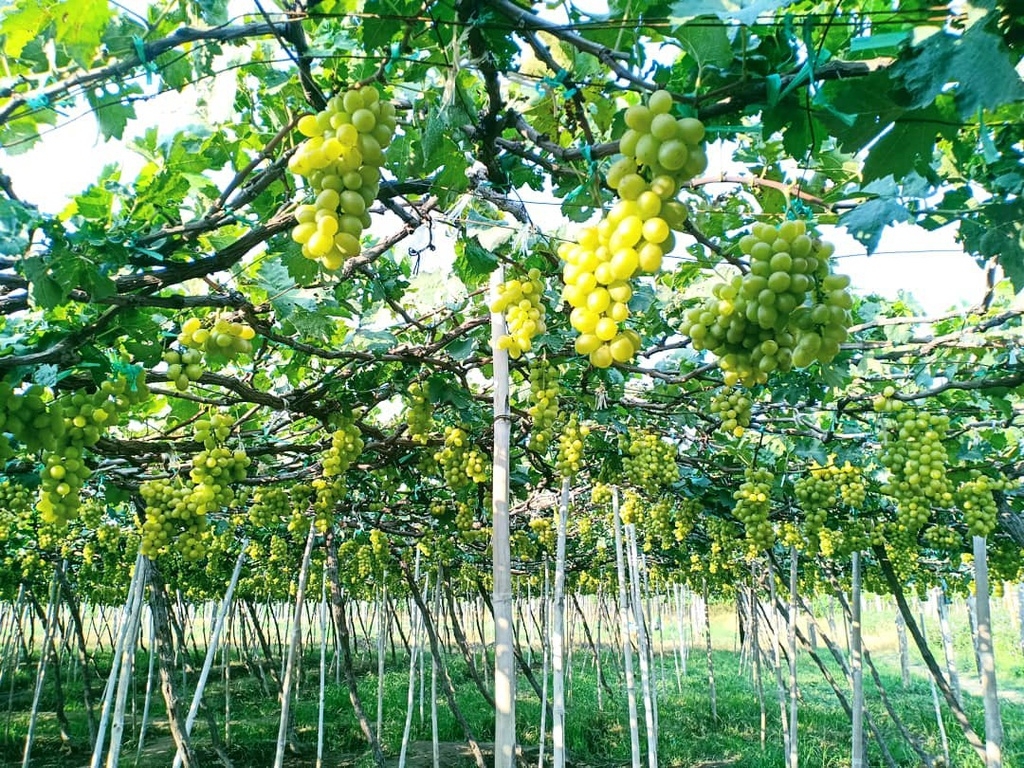 (Photo: Vietnam Net)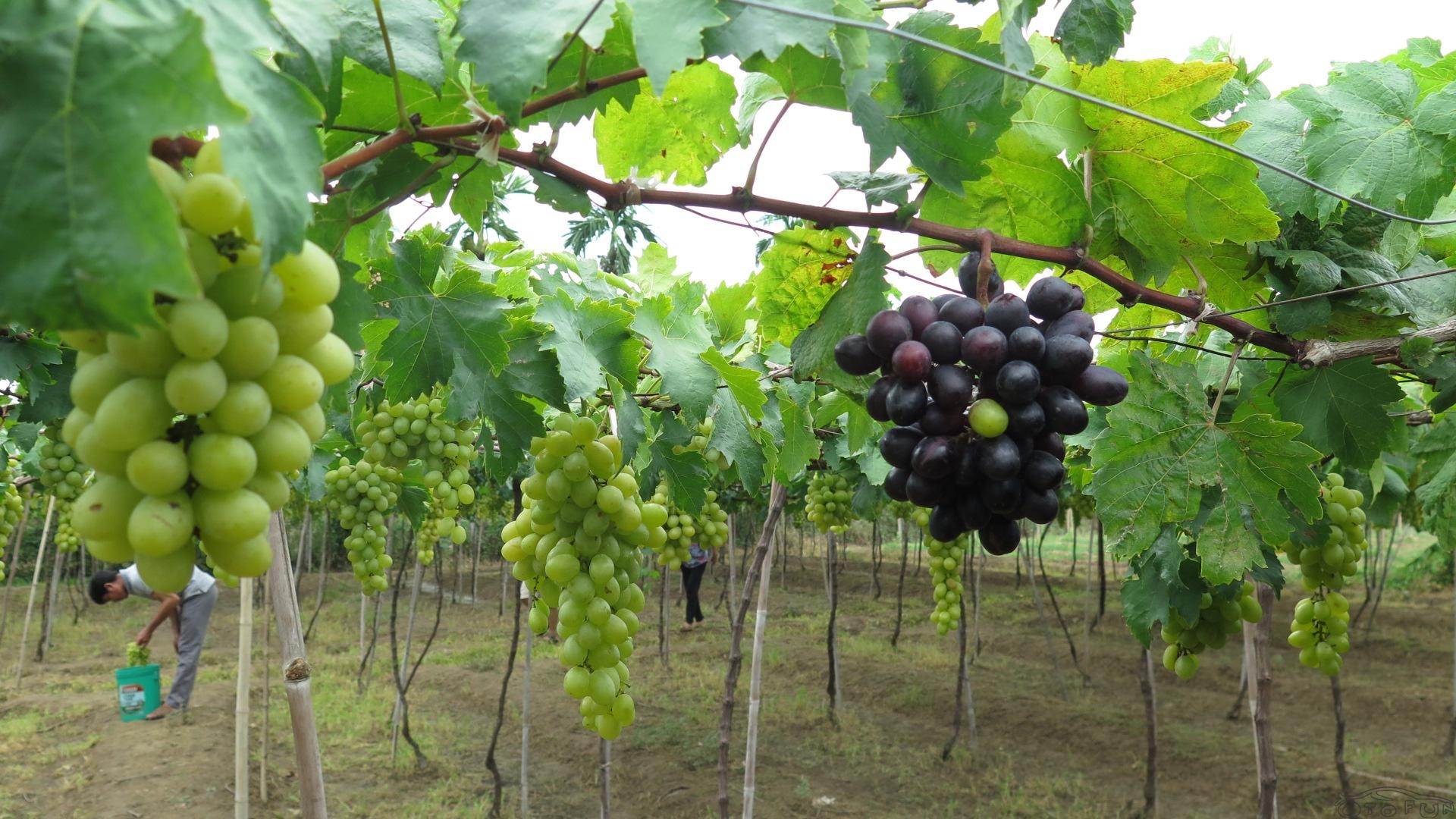 (Photo: Dia Diem Ninh Thuan)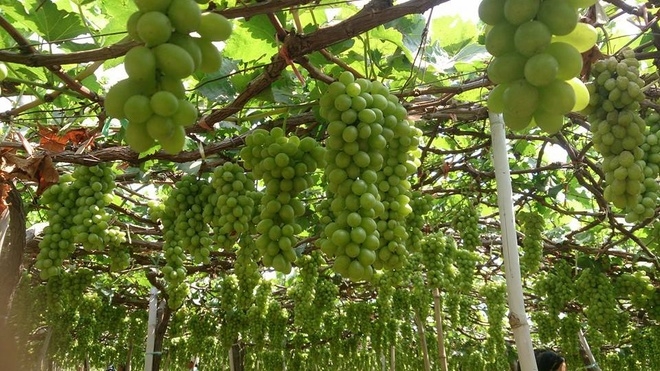 (Photo: VNE)
Ba Moi Vineyard is open year-round and offers free entry for all visitors.
Visitors will have a chance to experience grape harvesting by hands and to learn about grape cultivation and wine production. Besides the fruits, one can also enjoy other processed products such as grape jam, raisins, wine, etc., according to Vietnam net.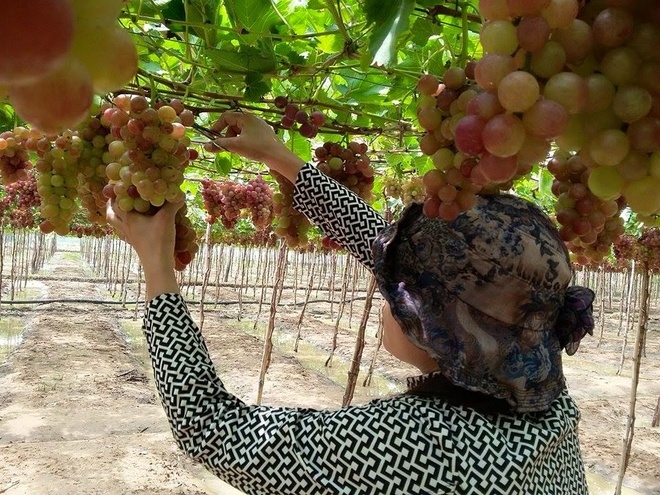 (Photo: VNE)
Thai An Vineyard
Thai An vineyard is the largest one in Ninh Thuan province. It is about 30 km from Phan Rang city, lying near famous places on the tourist road 702, including Dam Vua salt fields, Hon Do, Rai cave, Chua Mountain, National Park, Vinh Hy Bay, etc.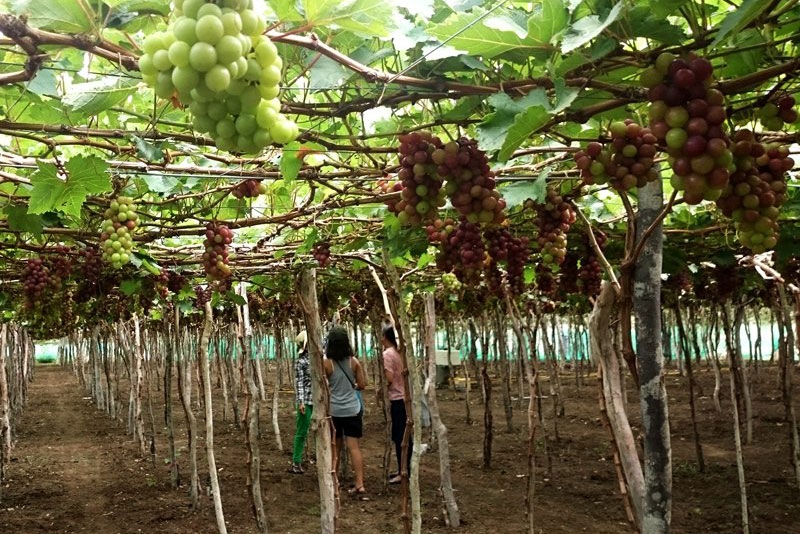 (Photo: Gody)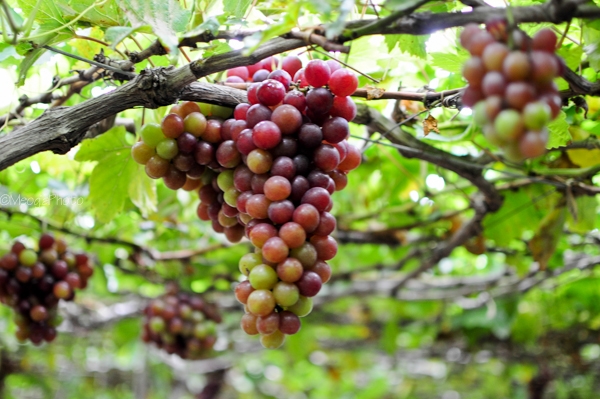 (Photo: ShTour)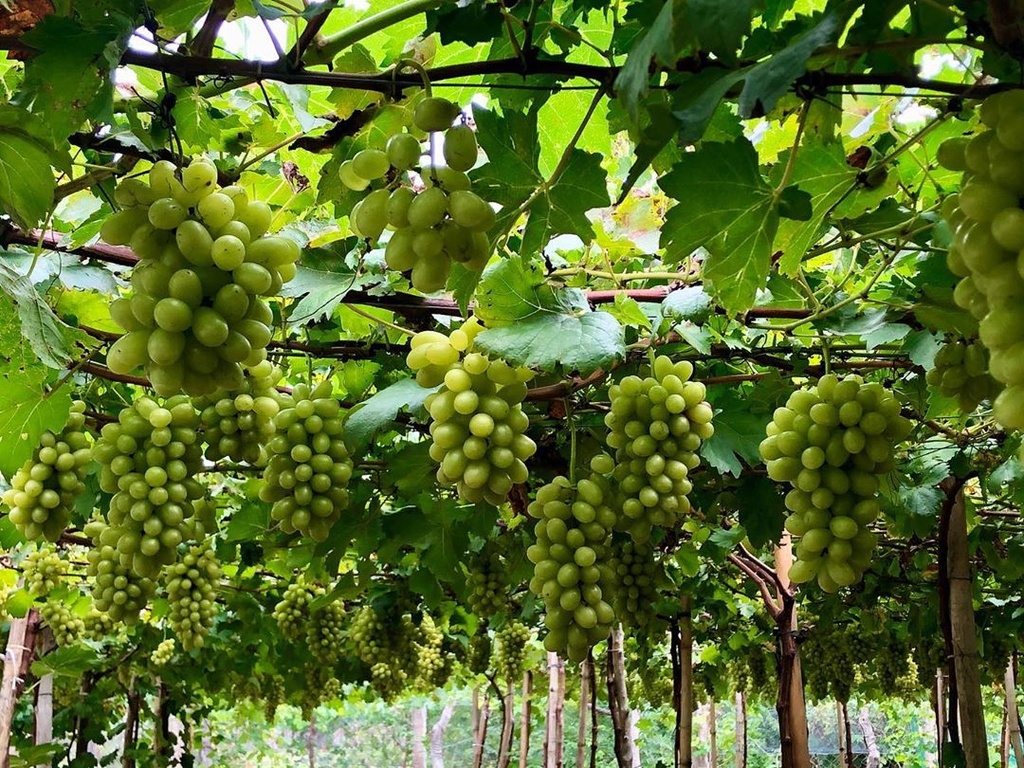 (Photo: Vietnam net)
Upon your visit to Thai An Vineyard, you will be given insights into the gardens (characteristics, planting process, harvesting process) by the owners. For fruit lovers, this is a wonderful chance to enjoy the freshly-picked grapes.
The garden is itself also a stunning background for photo enthusiasts. Many visitors have shotted artful photos with the vineyard.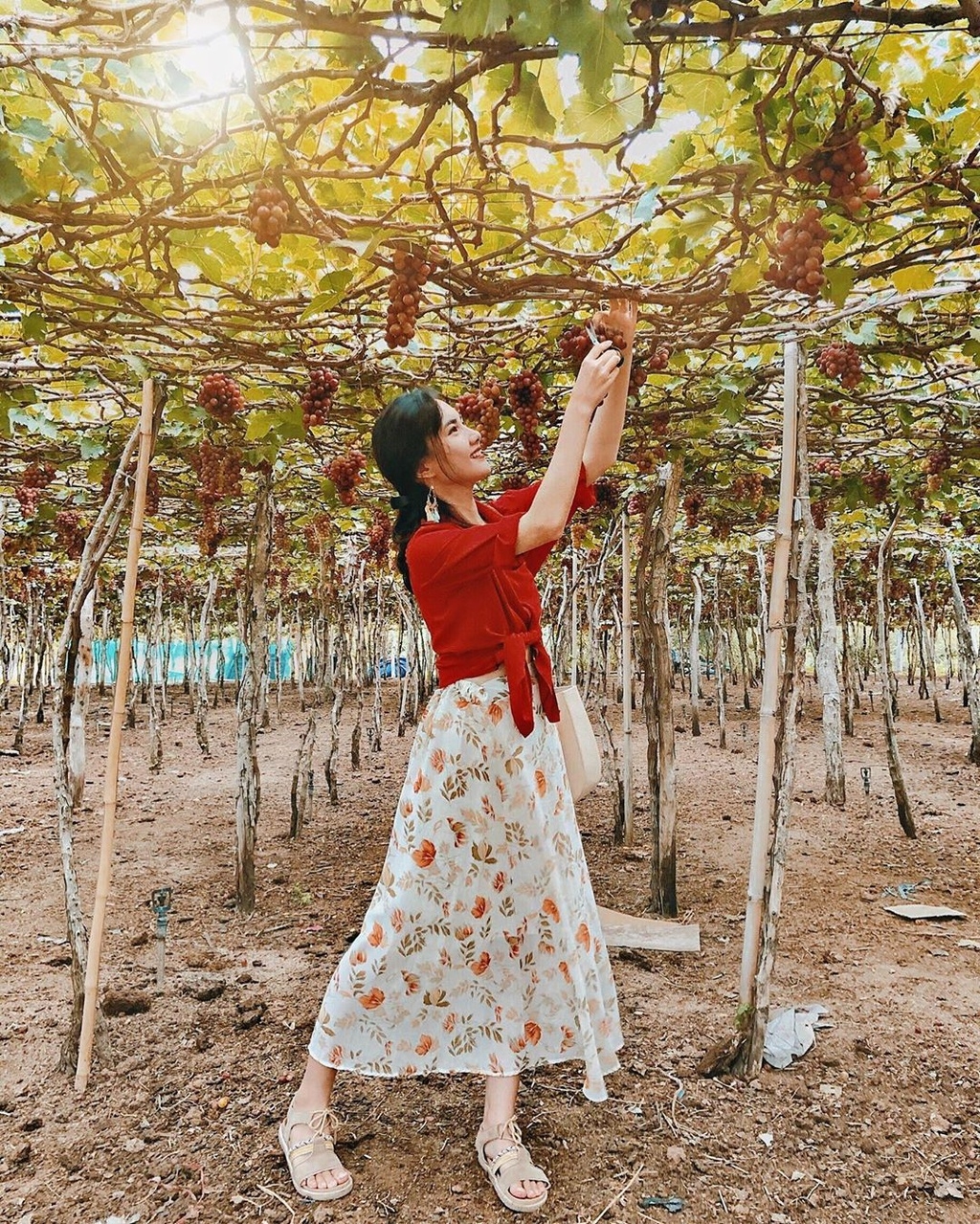 (Photo: Vietnam net)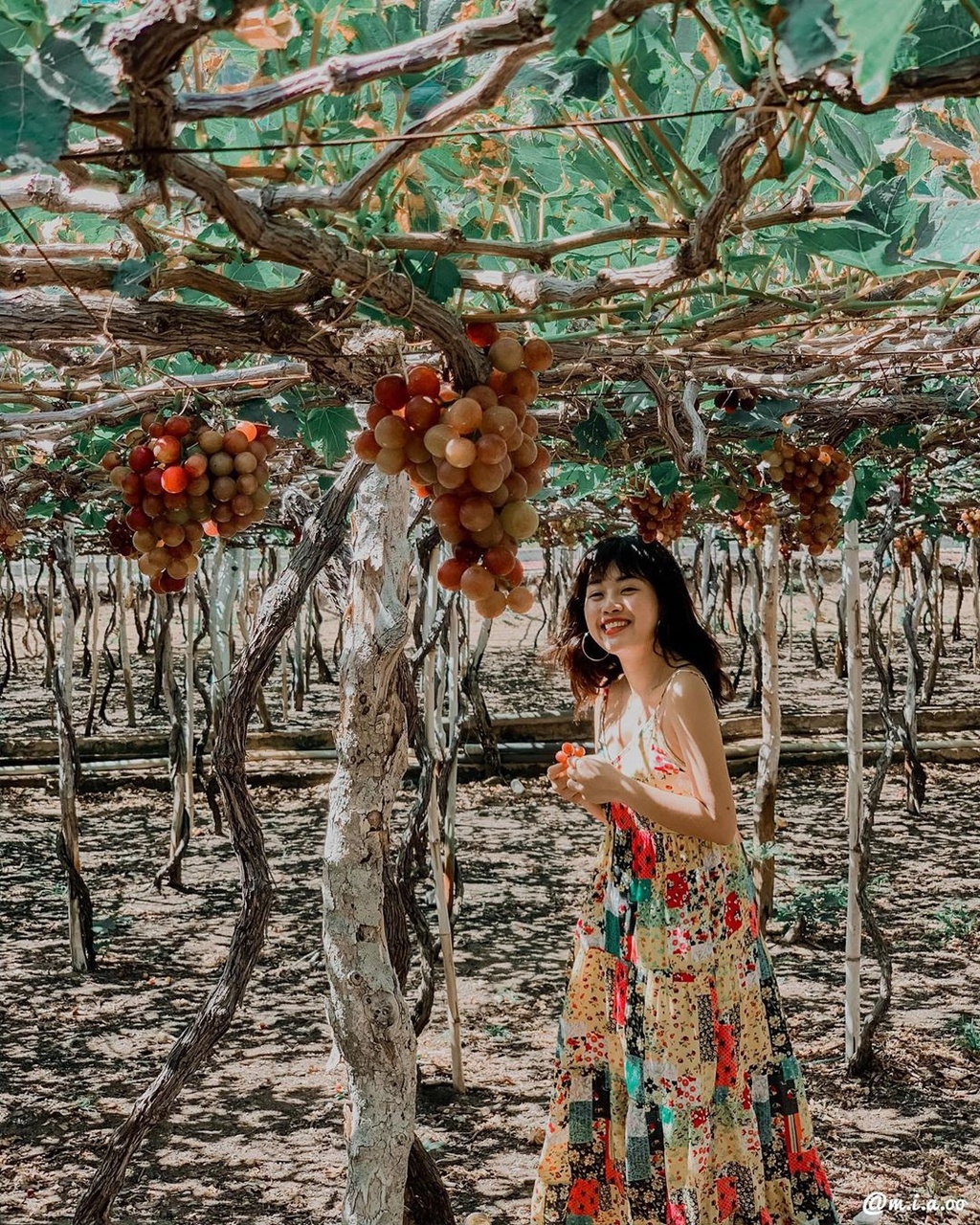 (Photo: Vietnam net)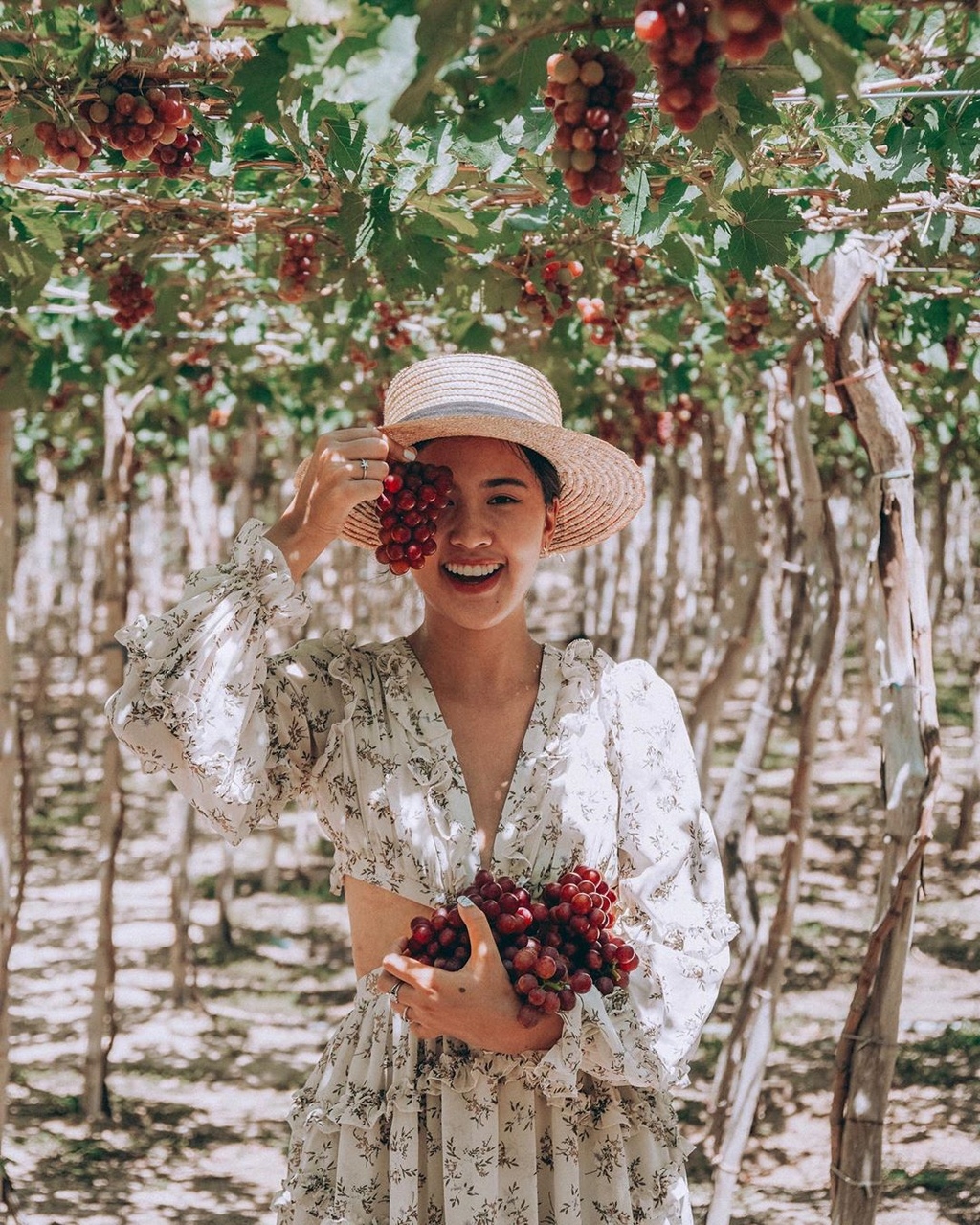 (Photo: Vietnam net)
Best time to visit Ninh Thuan?
You can travel to Ninh Thuan any time of the year. However, if you want to have an impressive summer vacation, you should come to Ninh Thuan from April to June. August, September, October When the grape season is ripe, you can freely "take a bath" at Ninh Thuan vineyards. Especially you can enjoy the unique festivals of indigenous Cham people, Origin Vietnam suggested.
More about grapes and vineyards in Ninh Thuan
Grapes are a highly valued staple crop in Ninh Thuan, which were first introduced to the province in 1960 and test-planted by the South-Central Centre for Agricultural Technical Research based in Ninh Son district. Commercial production began in the 1980s.
Ninh Thuan is now home to over 1,200 ha of grapes and nearly 200 facilities processing grape products such as wine, jam, and honey.
Grapes make up about 20 percent of the total production value of the local cultivation sector, according to the provincial Department of Agriculture and Rural Development.
In 2012, Ninh Thuan's grape varieties were granted geographical indication (GI) certification by the National Office of Intellectual Property.
In early 2019, the Ministry of Agriculture and Rural Development's plant cultivation department recognized Ninh Thuan province's NH01-152 as a new grape variety and allowed the province to grow it on a trial basis before beginning commercial cultivation, according to VNA.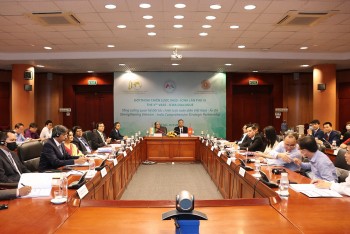 Friendship
The Vietnam Academy of Social Sciences and the Indians Council on World Affairs jointly organized the third annual dialogue on May 26