Honorable experimental monkeys in Reu island
12 experimental monkeys on Reu island, Quang Ninh province, have "sacrificed" their lives for the quest of COVID-19 vaccine trials. They are among the thousands of individuals whose contributions to Vietnam's medical industry are worth honoring.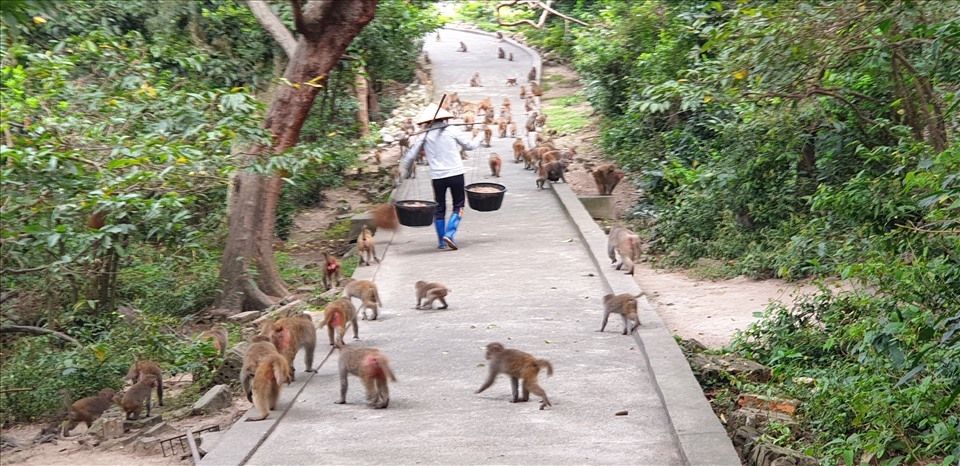 The monkeys are carefully fed before entering the trial (Photo: Lao Dong)
COVID-19 vaccination trial on monkeys on Reu island
With four manufactures currently either researching or trialing their homegrown COVID-19 vaccines, in December 2020, 12 monkeys on Reu Island belonging to the Vietnam Ministry of Health were administered the jabs. The monkeys were carefully shortlisted from the hundreds of monkeys eligible for medical experiments.
Hours before entering the trial, all 12 individuals have been given special medical and nutrition care.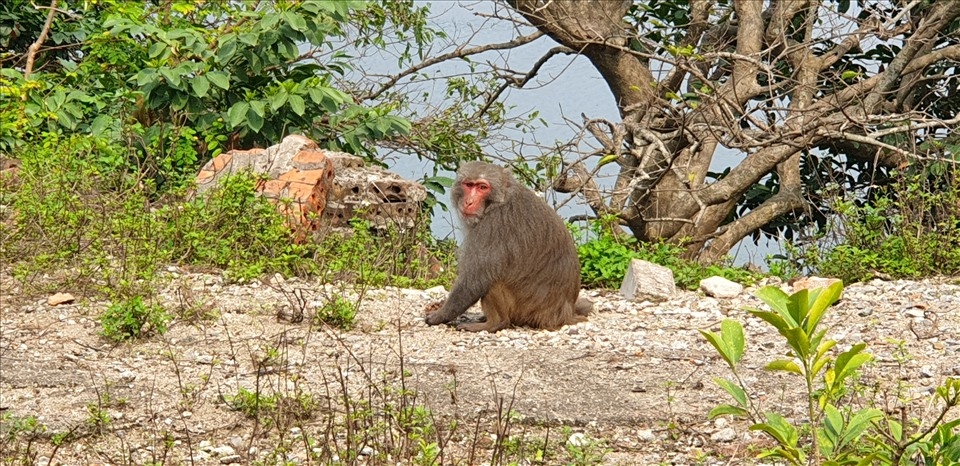 (Photo: Lao Dong)
The four-month-long trials of the made-in-Vietnam COVID-19 vaccine on monkeys is proved to be successful. According to veterinarian Vu Cong Long, head of Reu Island Monkey Farm, none of the 12 monkeys displayed abnormal symptoms post-injection, some even gained weight. "This goes to show the vaccine is safe on monkeys", Long was quoted by Lao Dong.
Long said the research team would later evaluate the animals' organs including brain, heart, livers, kidneys, which meant all the 12 monkeys have sacrificed their lives for the medical industry and, in particular, the quest for COVID-19 treatment.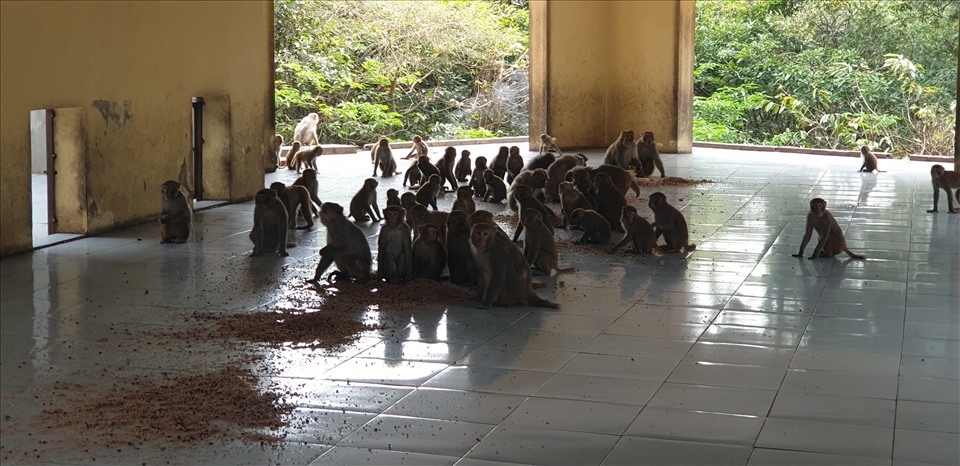 The monkeys' breakfast (Photo: Lao Dong)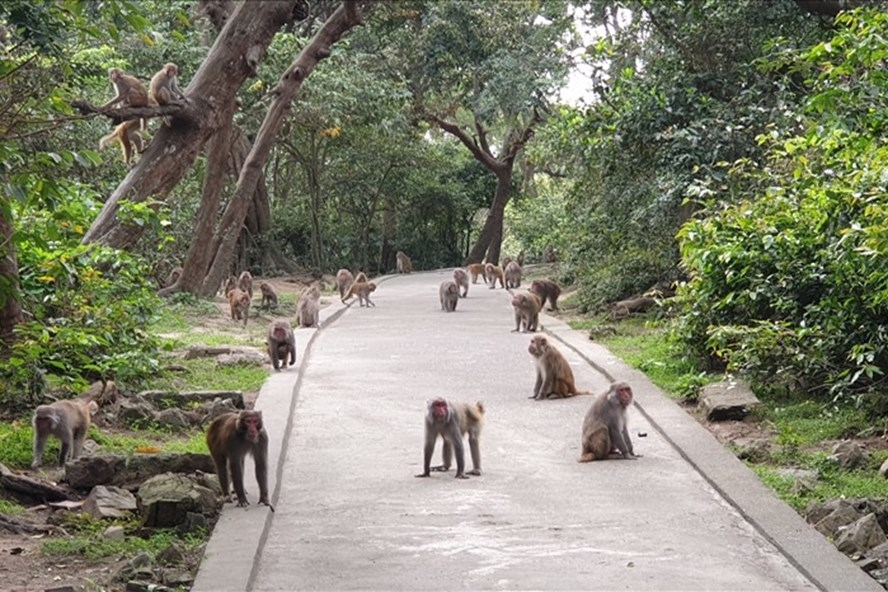 There are around 1,000 monkeys on Reu island (Photo: Lao Dong)
Thousands of monkeys have entered vaccine trials
Reu island was founded in 1962. Its main task is to raise and supply monkeys for vaccine trials. Since then, thousands of such experimental monkeys have been "vaccinated". Their sacrifices have contributed to many successful vaccine trials, including the polio vaccine, hepatitis A, diarrhea in children, respiratory infections, H5N1.
The species on Reu island is scientifically known as Macca mulatta, often lives in the limestone mountains – which are ubiquitous in Quang Ninh's Ha Long Bay and Bai Tu Long Bay. According to Dr. Long, Macca mulatta monkeys are less vulnerable to dangerous pathogens, thus would yield more promising results in animal trials, which often followed by human trials.
There are stably around 1,000 individuals of monkeys on Reu islands. Dr. Long, who has been heading the island for 37 years, built a stone stele on the island in 2012 to tribute the sacrifices of thousands of monkeys in the past few decades.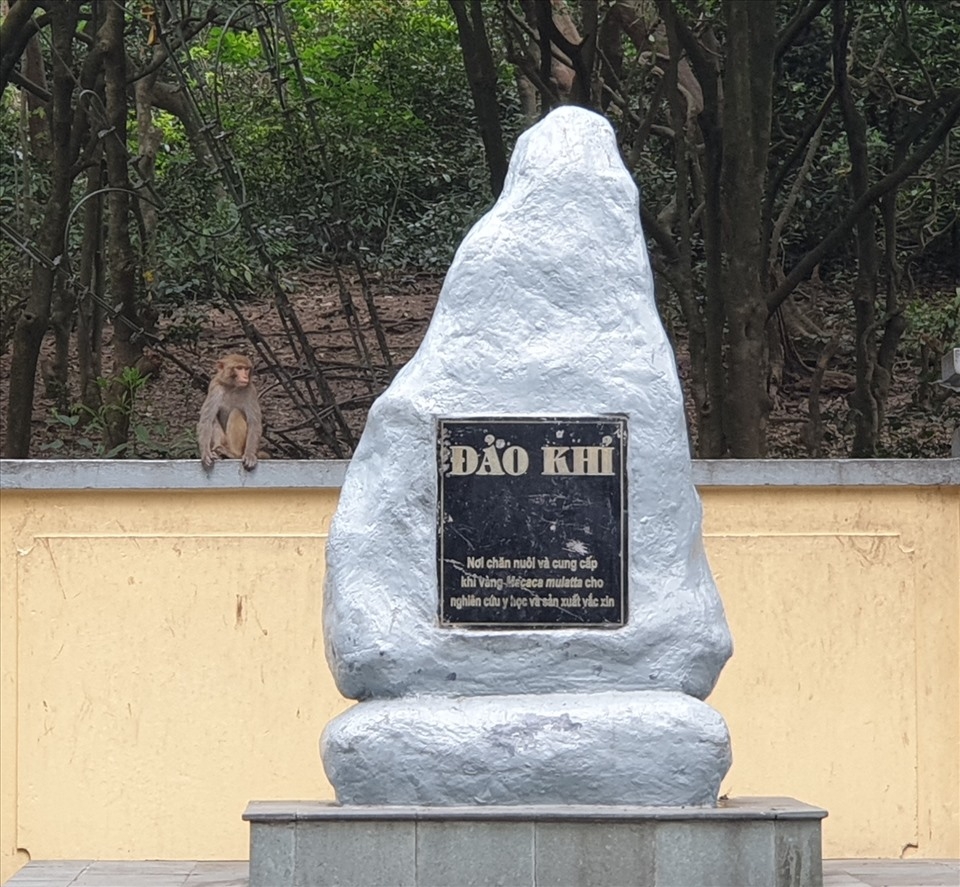 The stone stele horning the experimental monkeys (Photo: Lao Dong)
Vietnam is currently having four potential homegrown COVID-19 vaccines on hand.
In March 15, the first 6 volunteers were given the first dose of Covivac vaccine. They are all in stable health now and showed no sign of severe reactions after the jabs.
The Covivac vaccine is the research work of the Institute of Vaccines and Medical Biologicals (IVAC) under the Ministry of Health (MOH). It had earlier yielded safe results and strong immunity responses on mice, rabbits, etc. Given promising results on animals, the vaccine is granted to enter human trials starting January, two months earlier than expected.
The indigenous vaccine is expected to be less than US $2.6 (VND 60,000) per dose, a reasonable price for all Vietnamese residents.
Meanwhile, Nanogen's Nanocovax which has just entered the second human trial is priced at VND120,000 ($5.17) per dose. Along with injections, Vietnam's COVID-19 Nanocovax vaccine will also be developed in the form of eye-drop and nasal spray for special subjects.
Along with this, two other made-in-Vietnam vaccine candidates produced by Vabiotech and Polyvac are currently evaluating their vaccines on animals, having completed the laboratory-scale production process.
Two Vietnamese repatriated from Germany and the U.S. were confirmed positive for COVID-19 over the past two days, raising the national caseload to 2,572.
Specifically, patient 2,571 is a 49-year-old man in Thanh Khe Dong Ward, Thanh Khe District, Da Nang City.
He flew from the U.S. to the Republic of Korea and then to Ho Chi Minh City on March 10.
The patient is being treated at the Cu Chi field hospital.
Patient 2,572 is a 56-year-old woman in Thanh Cao Commune, Thanh Oai District, Ha Noi.
She flew from Germany to Ho Chi Minh City on March 11 and was quarantined in Ba Ria-Vung Tau.
The patient is being treated at the locality's Long Dien Medical Center.
Among the national tally, 2,198 have recovered and exited hospitals while 35 others have been reported dead, VGP reported.