Vietnam to diversify COVID-19 vaccine sources
Vietnam Health Ministry is in talks with the US's Pfizer biopharmaceutical company for 30 million doses of Pfizer-BioNTech vaccine in 2021, Health Minister Nguyen Thanh Long said Wednesday morning.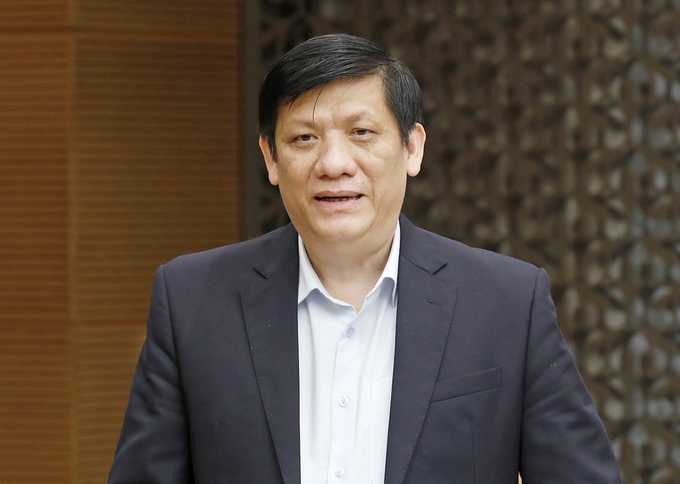 Health Minister Nguyen Thanh Long (Photo: VNE)
In his statement at the governmental meeting, Long also said along with Pfizer vaccine, the Health Ministry is also negotiating for more vaccines from Johnson & Johnson, Modema, Russian Direct Investment Fund (RDIF), in an attempt to diversify the source of COVID-19 vaccines in Vietnam.
Meanwhile, the Ministry is expediting the research and development of homegrown vaccines, including Covivac and Nanocovac, which are expected to be rolled out in 2022.
The Minister emphasized that Vietnam's mass vaccination in 2021 has been deployed in a speedy and urgent manner. However, the fight against the pandemic is yet to end, given the advent of new dangerous coronavirus variants.
The COVID-19 situation in Vietnam has been basically put under control, however, there's always imminent risks of new outbreaks, especially in big cities, not to mention possible imported infections from trespassings.
The Health Ministry, therefore, is determined to continue with the 5 anti-epidemic regulations set out at the early stage of the pandemic: "prevention, detection, isolation, zoning and suppression"; strictly control border entry.
On February 24, the first batch of 117,600 doses of AstraZeneca has landed in Vietnam and quickly transferred to Vietnam Vaccine Jsc's super-cold storage for preservation. Vietnam is expecting another 5 million AstraZeneca vaccines in March and April from COVAX, UNICEF and AstraZeneca company. A total of 60 million AstraZeneca doses are scheduled to be distributed to Vietnam in 2021.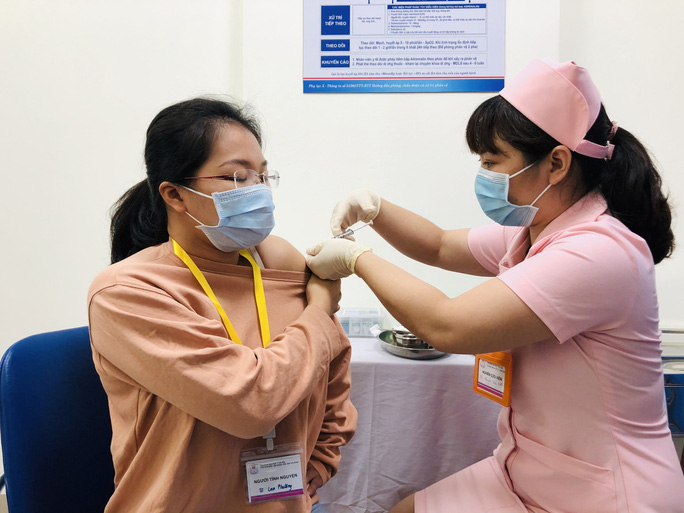 A person receives the Covivac vaccine as part of the first phase of the human trial. Photo: NDO
The country itself is also proactively trialing its local-made COVID-19 vaccines. On March 15, six volunteers have received the first dose of the homegrown Covivac vaccine. The first one is NanoCovax which is produced by Nanogen Pharmaceutical Biotechnology JSC and entered the second phase of human trial. The Ministry of Health said that it purchased insurance worth VND 40 billion (US$ 1.7 billion) for all volunteers taking part in the Covivac vaccine trial.
Deputy Health Minister Tran Van Thuan said that Vietnam always fully complies with the scientific, strict, and safe principles in vaccine testing.
"Covivac is a promising vaccine as it's developed and produced by the dedicated Vietnamese scientists domestically and overseas. The pre-clinical trial studies in Vietnam, the United States, and India showed that the vaccine is effective against the virus strains found in the U.K and South Africa", Thuan added.
According to Thuan, if Covivac is successfully produced, along with the Nano Covax vaccine, Vietnam could take the initiative in COVID-19 sources and export abroad in late 2021, early 2022.
Prof. Dr. Dang Duc Anh, Director of the National Institute of Hygiene and Epidemiology highly appreciated the effectiveness of the Covivac vaccine. With generating a good immune response in the animal trials, Anh expressed his hope that Covivac would show its efficacy on more virus variants.
Dr. Duong Huu Thai, Director of IVAC said that the Covivac vaccine has been researched and developed since May 2020. IVAC aims to successfully produce the vaccine meeting international standards and having an affordable price within 18 months.
One case of COVID-19 was detected in the past 12 hours to 6 pm March 16, raising the national tally to 2,560, according to the Health Ministry. The new case was reported by the northern province of Hai Duong, which is home to the largest hotspot of the latest wave of COVID-19 in the country since January 27.
On the morning of March 17, no new case was recorded. The National Expanded Immunization Program states that an additional 4,260 people were vaccinated against COVID-19 on March 16. Thus, by the end of March 16 afternoon, a total of 20,695 people were vaccinated against COVID-19, mostly medical staff directly treating COVID-19 patients.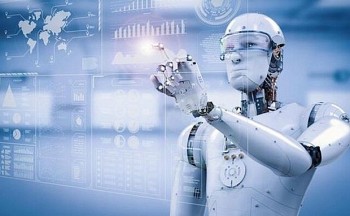 National
Vietnam News Today (October 18): Vietnam records 3,175 new local Covid cases; Vietnam proposes Pfizer cooperate in Covid-19 treatment drug production; Torrential rains trigger flooding, disrupt life in central Vietnam; Vietnam holds potential for robot, AI development.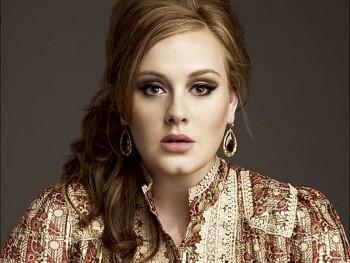 World
British singers scored this year as BBC Radio 2 released a list of five Best-selling women singers, with Adele staying on top.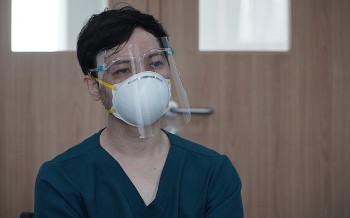 Viet's Home
Foreigners have been doing charitable work to help disadvantaged people cope with Covid-19 hardships, with some joining the frontline