How To Find A Good Restaurant While Travelling
It is not easy to find a good restaurant in any place where you travel, but there are several ways and tips for you to search for the right one.
Memorable meals can make a trip, but locating a good restaurant in an unfamiliar place can be tricky -- especially when hunger has already set in. Before you go, do enough research so that you have at least one option in the different areas that you will visit.
Here are some great tips for finding good restaurants while traveling.
1. Good Restaurant research
Photo: 7Shifts
Just like you would when looking for a place to stay in your destination, you would also consult guidebooks and the internet when looking for great places to dine on your trip. If you've decided on a place to stay, you can do online research on the neighborhood and see if there are any good places to dine nearby.
The more research and options you have listed down, the easier it will be to decide on places to eat even if you don't consult anyone else on your trip.
By using social media, you can find places to eat while you're in a new and unfamiliar place. You can use apps such as Facebook and Instagram to find the closest restaurants to you.
Say you want to eat Italian food. You can search for Italian food on Instagram. After searching, select the place tab to find the closest establishments.
A map will pop up, showing you all the joints that serve Italian food nearby. You can also see pictures of their food and decide if it's what you're craving.
You can also use Facebook to search for food places. You can search the type of food you want or just type 'restaurant' into the search bar. Facebook will show you how far away places are and their business pages.
You can look at the restaurant before going and see what other Facebook users have to say. You can also view their menu by clicking on the website link listed on their Facebook page.
There are hundreds of food applications for your phone on the market. Most of them use your location to show what places are near you and what eaters have rated the establishment.
Popular apps are Zomato and Yelp. Using these apps, you can see menus and what other foodies have to say. This makes it easy and effortless to decide where to eat.
2. Ask the residents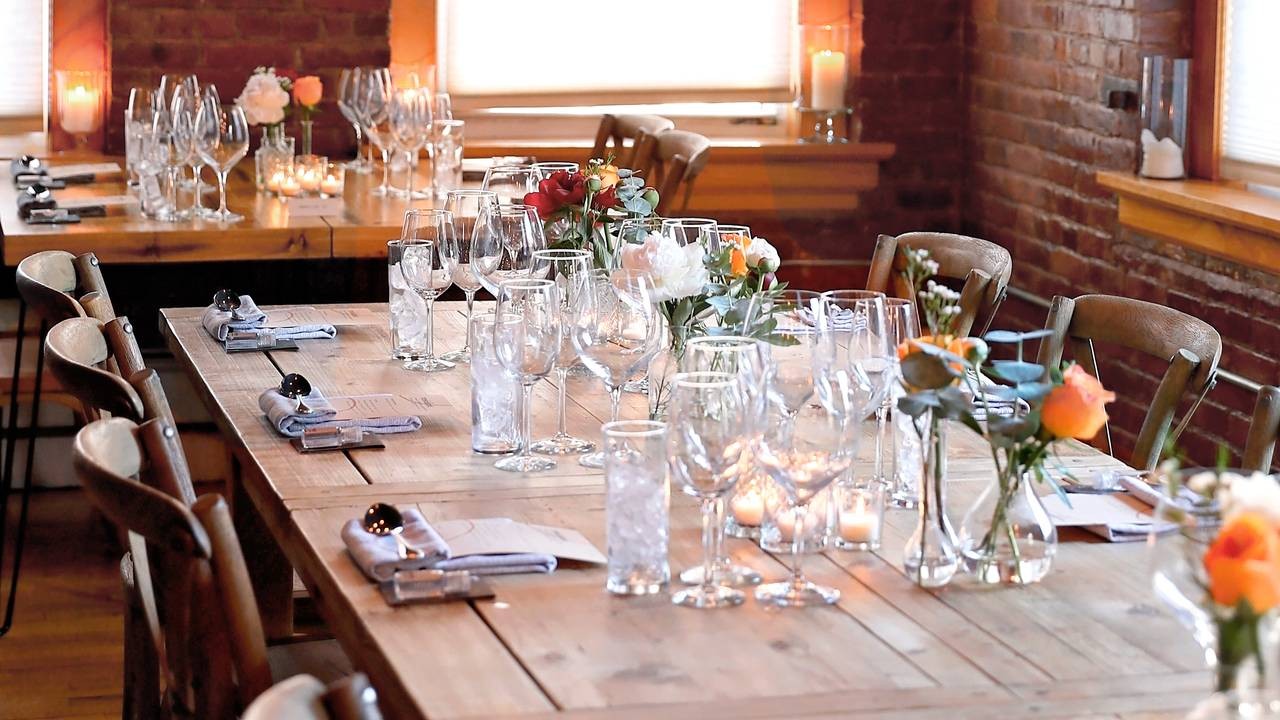 Photo: OpenTable
Without a doubt, this is the best way to find the best restaurants in your travels. It is the locals who know what their city or town has to offer and therefore getting their input will be of great help in looking for a place to dine.
You can approach the concierge at the hotel you're staying for any recommendations for places to eat. Similarly, you can ask the front desk if you're not staying at a hotel. It's also possible to ask cab drivers for their own recommendations and, depending on how the conversation goes, they might even take you to the best places themselves.
3. Eat local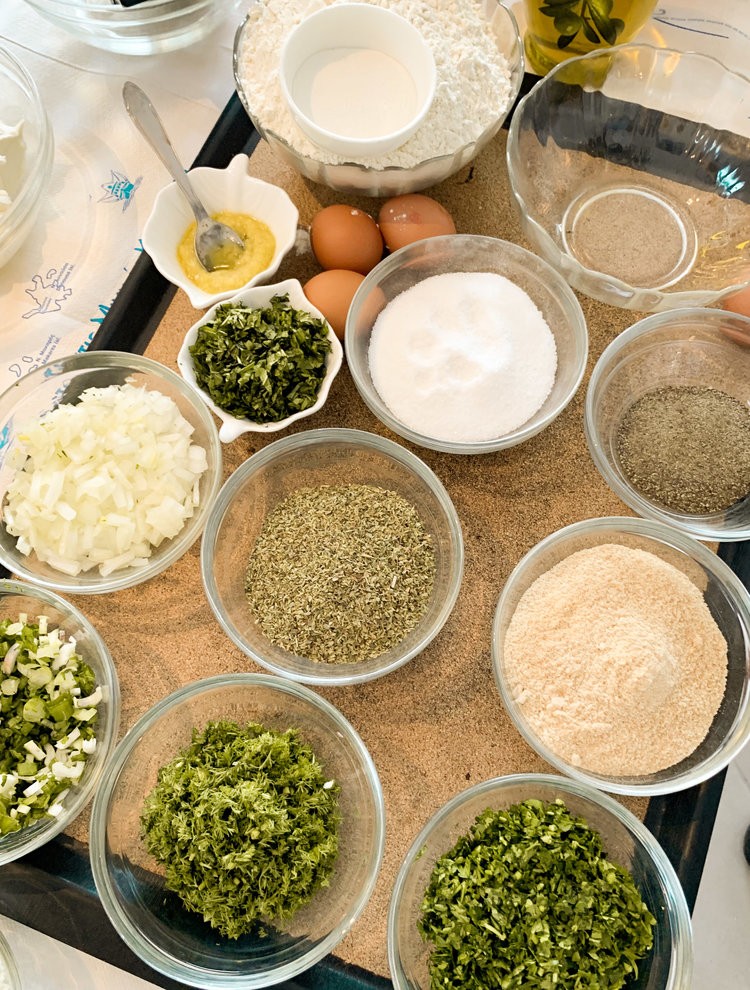 Photo: heyciara
In your travels, it's also advisable that you eat local. Traveling is more than just sightseeing, it should be a well-rounded experience of the senses and that includes gastronomy. In between visiting beautiful sites, try to find the places that most locals eat. It is here that you will taste what these places have to offer food-wise.
As an option, you can sign up for a walking tour of the city. With a local food expert as a guide, you will be taken to different local restaurants to try out different cuisines. Most major cities around the world are offering such tours and it's a great way to see the city and experience the different culinary creations.
As a last tip, anytime you find a place with a line, that's always worth the try. You don't have to line up immediately but you can visit it at a different time, ideally not during lunch or dinner period.
Traveling, at its core, is about experiencing new things. Just because you have a certain preference for how you want your food shouldn't mean closing all doors to trying new things. So enjoy the sights, the sound, and the taste the world has to offer.
4. Consult a Guidebook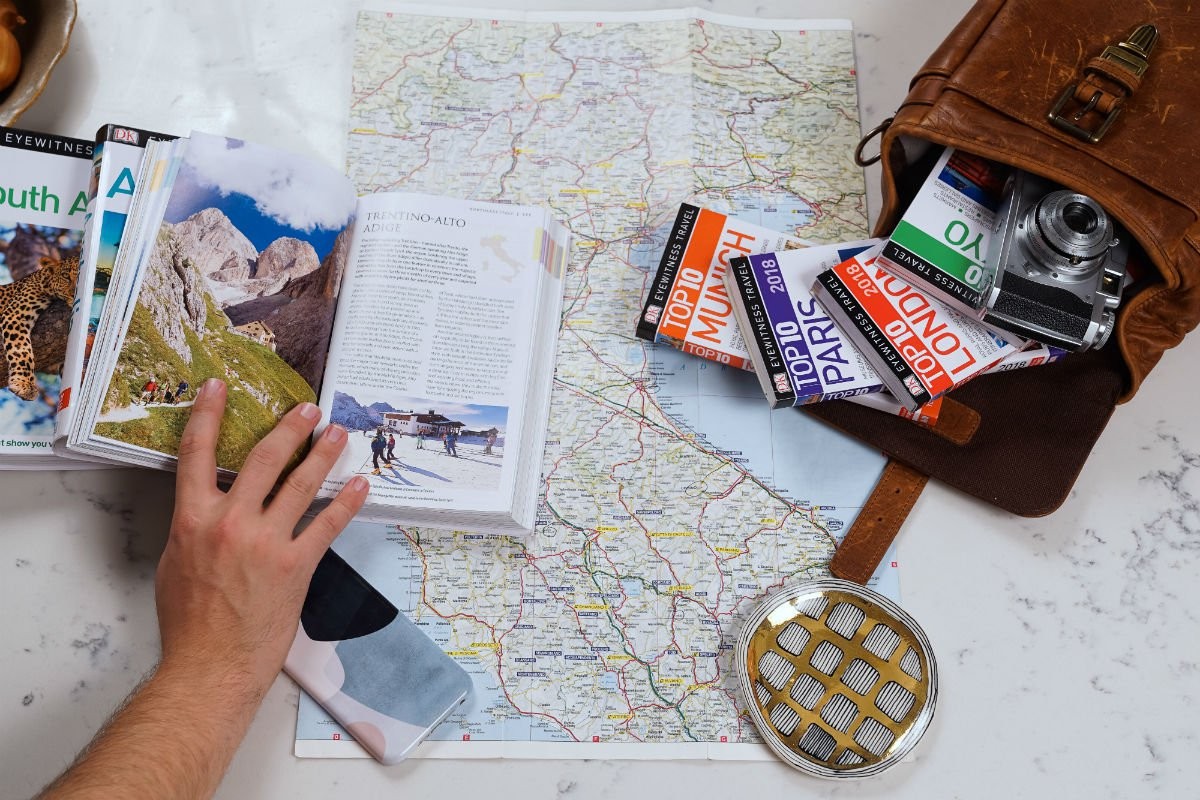 Photo: Fathom Away
Guidebooks can you find restaurants in your area. Usually, eateries in guidebooks are the ones tourist don't want to miss!
If you didn't get the chance to pick up a physical guidebook, you can always search for one online. Even if you found a place in your physical book it doesn't hurt to check out the eatery further on their website.
Pretty much every company offers digital versions of their books by now, which are cheaper and can be a good compromise if you don't want to lug around physical books. Fixed-size maps are notoriously hard to view on a small screen though, and you can't mark them like you would with a paper copy.
If weight is your main reason for not carrying paper guidebooks, keep in mind that on a long multi-country trip, you can often trade in your guidebook for another one in a used bookstore, trade with travellers going the other way, or just leave your book somewhere and buy the next one.
On the other hand, if your trip is short and you have access to a public library at home, you may be able to save yourself the cost by simply "borrowing" the book just before your trip.
5. Avoid Eating Near Tourist Attractions
You're in a new place and you want to see all the landmarks and historical places you can. This doesn't mean you should eat near them.
Places to eat near tourist attractions are usually chain restaurants that don't have the best food. To find a gem that serves local food, head away from the tourist attractions.
Doing so will have you eating great quality, local food. Overall, it's worth going the few extra miles to find local restaurants.
6. Wander Around Town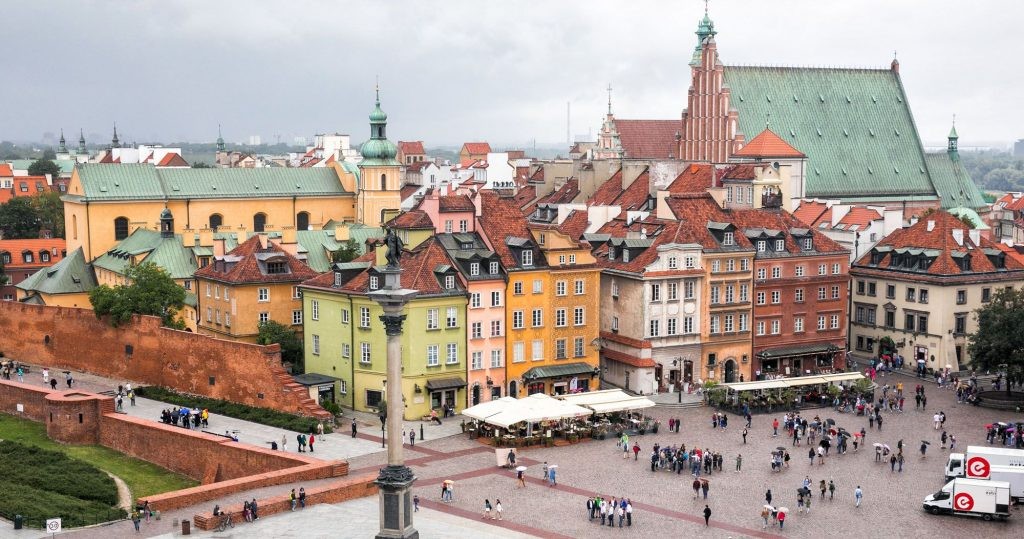 Photo: Newtravel
Sometimes it's fun to just wander around and find the best places by accident. If there is a main street or a block of restaurants, there's no harm in taking a stroll and checking out what's there.
As you are walking, check out each place. If they have a menu posted you can check it out to see if the pricing and food suit your pallet. You can also get a vibe for each place by looking in and seeing if it's busy or quiet.
Also, pay attention to how many people are inside. A good rule of thumb is if it's busy it's probably a good place to eat.
Another tip to keep in mind is to go where the crowds go. If there is a group of people walking towards one restaurant it's probably worth checking out.
7. Join a foodie tour or experience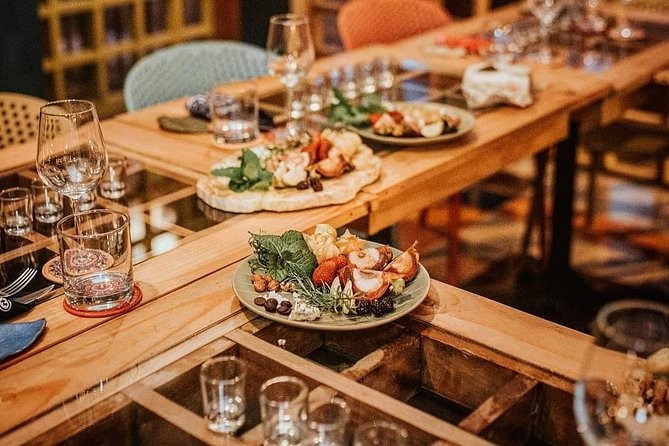 Photo: Viator
One of the benefits of taking a food tour while traveling is that food tours focus on eating local foods. The term "locavore" is used to describe someone who only eats locally grown seasonal foods. California is blessed with a landscape of summer all year round that is awash with fresh fruits and vegetables. While visiting California one should try to capitalize on this colorful, delicious, and healthy harvest: eat seasonal and local.
When crops are picked at their peak of ripeness, they are more flavorful. If you harvest the crop early in order to ship it to another location, the food is often not at its full potential and therefore less tasty.
Local food also has more nutrients due to the shorter time period between harvesting the food and eating it. So it is not only tastier but also healthier.
Sustainability is another reason to eat locally grown seasonal produce. Choosing to buy and eat local food is a large part of the carbon-mitigation solution because local often eliminates the thousands of miles some food travels before it winds up on your plate. Eating local source foods and less processed and packaged foods will reduce our carbon footprint.
By eating local foods you also help to maintain farmlands and green space in the community.
All the planning is handled for you. Someone else puts together the itinerary with all the best places to visit. All the fun without the work is a great benefit to taking a food tour while traveling.
If you are short on time, it makes for an easy way to check out a lot of different eateries in one day. Find your favorite gems along the way.
It is also an easy way for a solo traveler to join in with the social aspect of meeting other travelers while in town.
Other foodie travelers will probably be happy to share the food discoveries they made during their trip.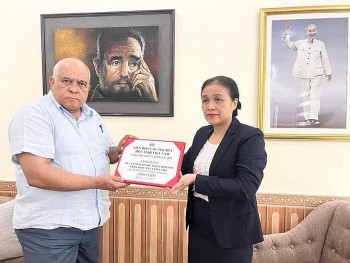 Focus
According to Cuba's News Agency Prensa Latina, on August 16, President of Vietnam Union of Friendship Organizations Nguyen Phuong Nga said that Vietnamese people will always stand by and support Cuba no matter what difficulties our friend is facing.