How To Watch Premier League 2022/2023 in Singapore: Live Online and Stream
Premier League 2022/2023 is one of the biggest sport events, which will happen on August 14. Here is how you can watch, live online and stream the games in Singapore for free.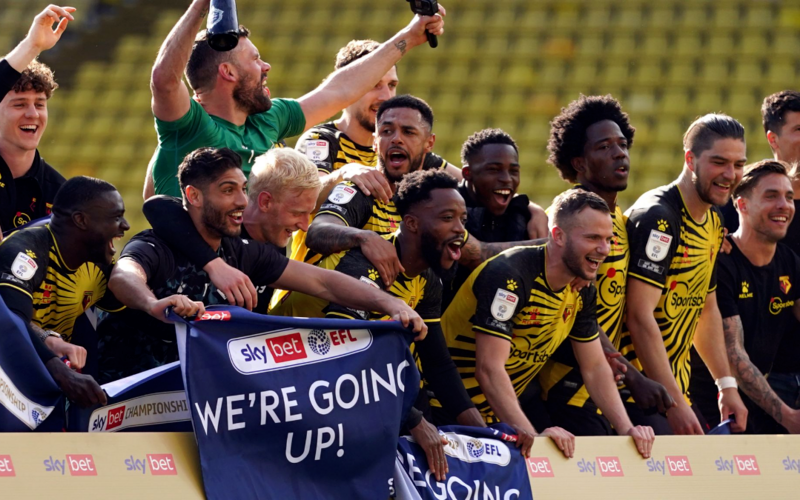 Photo: Getty Images
The 2022-2023 Premier League is almost upon us! And here's how to watch every Premier League 2022-2023 game live in Singapore.
Last season, Manchester City was crowned the 2020/21 Premier League winner after local rivals Manchester United were beaten 2-1 by Leicester City in May. They'll begin defending their title on Sunday, August 15, when they face Spurs at home in the Etihad Stadium, and fans will be hoping that star manager Pep Guardiola will lead Man City to a back-to-back victory this season.
It's also Brentford's first season in the Premier League since the top flight league was established in 1992. They have not played at this level in English football since 1947, but lifted the Championship play-off trophy after defeating Swansea 2-0 on May 29 to secure their promotion! Meanwhile, Fulham, Sheffield United, and West Bromwich Albion won't be making appearances, as they were all relegated to the EFL Championship.
How to watch Premier League in Singapore on SingtelTV
Singtel TV (formerly known as Singtel IPTV and mio TV) is a pay television service provided by Singtel in Singapore. It is transmitted through Singtel's broadband network via an IPTV platform which uses Ericsson Mediaroom (originally developed by Microsoft) as its end-to-end software platform. It is a service that allows multimedia content – including linear channels and on-demand content – to be viewed on any television set. The internet protocol television service utilises IP set-top boxes (STBs), connected through Singtel optical fibre broadband service. The Singtel TV IPTV network currently has more than 425,000 subscribers. Singtel TV is Singtel's integrated gateway for home users upon which the company is delivering multiple IP-based communication services.
Sports / news
| Name | Language | Type / Package |
| --- | --- | --- |
| Arirang | English | News/family |
| Bloomberg Television | English | News/family |
| CGTN (HD) | English | News/family |
| CNBC Asia | English | News/family |
| CNN International (HD) | English | News/family |
| Deutsche Welle | English | News/family |
| eGG Network | English | World Sports |
| beIN Sports Max HD | English | World sports |
| beIN Sports HD | English | World sports |
| Fight Sports (HD) | English | World sports |
| Fox News Channel (HD) | English | News/family |
| Fox Sports Asia (HD) | English | World sports |
| Fox Sports 2 (HD) | English | World sports |
| Fox Sports 3 (HD) | English | World sports |
| France 24 | English | News/family |
| France 24 | French | A la carte |
| HLN | English | News/family |
| mio Sports | English | World sports |
| NHK World (HD) | English | News/family |
| Outdoor Channel (HD) | English | Family/World Sports |
| mio Stadium | English | English Premier League |
| RT (HD) | English | News/family |
| Sky News HD | English | News/family |
| Sports Multiview | English | World sports |
| Star Cricket (HD) | English | Cricket |
| Star Cricket Extra (HD) | English | Cricket |
| Times Now | English | News/family |
Watch online Premier League 2021 in Singapore on LIVENow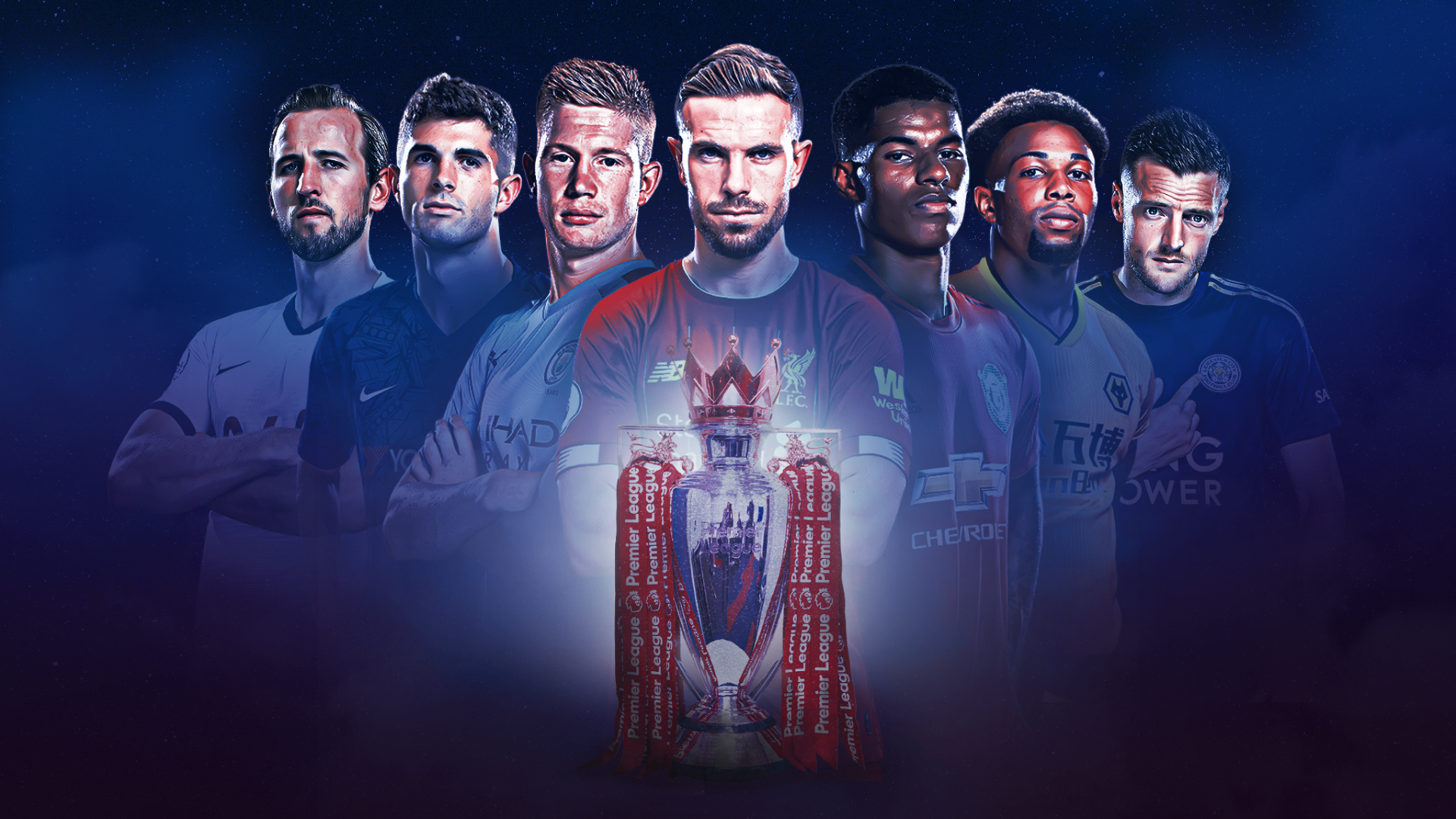 Photo: Skysports
LIVENow is the premier destination for Live-streamed events in sports, music, fitness, comedy, theatre, inspirational content, and more. LIVENow aims to be the most flexible provider of amazing content--so you can watch what you want, when you want to.
The service allows you to purchase single tickets for specific one-off events or in other categories, such as fitness, you can also choose a monthly or annual subscription.
If you're missing live events, but don't want to leave the comfort of your home, then LIVENow is a perfect service for you. In addition, because LIVENow live-streams content from around the world, it allows you access events you otherwise wouldn't be able to.
While LIVENow streams great content from all over the world, there are some limitations to where they can show events. Generally, if you can see the event, you can purchase a ticket. However, we suggest revising the Terms & Conditions to ensure that the event can be streamed in your location.
Live stream Premier League 2021 using VPN service
Singapore has some of the strictest internet surveillance laws in the world. Whether you're a local or are planning a trip to Singapore, installing a reliable a VPN is essential for your internet freedom.
Singapore is notorious for internet censorship, as well as invasive laws that allow the government to monitor your online activity without a warrant.
By using a VPN, you'll be able to mask your IP address in order to access content from all over the world—including streaming sites like Netflix US.
And, all your online activity will be encrypted, ensuring that your data remains private.
Here's a quick look at the best VPNs for Singapore:
ExpressVPN – ExpressVPN's impressive speeds will allow you to stream your favorite shows without compromising your security.
CyberGhost – CyberGhost's dedicated user profiles will automatically connect you to the servers with settings configured for your needs.
IPVanish – IPVanish boasts military-grade AES 256-bit encryption.
Private Internet Access – Solid security features including a built-in malware blocker.
What teams are in the Premier League in 2021?
One of the coolest things about the Premier League — especially when compared to professional sports in the United States — is that the teams change a bit every season. The bottom three teams in the Premier League at the end of the season (based on points) are "relegated" down a little to the English Football League Championship. (Also known as the Sky Bet Championship.) And the top two teams from the EFL are promoted to the Premier League. (A third team joins them after a little mini-tournament between the Nos. 3-6 teams in the EFL.)
It's great because it puts some real stakes on the season. It's not just about money — it's also about the indignity of being sent down a level. And it gives teams in the lower leagues impetus to play harder (and spend more money) to reach the top level. After the 2020-21 season, Fulham, West Brom and Sheffield United were relegated to the EFL, while Brentford, Norwich City and Watford were promoted.
It's roughly the equivalent of a Triple-A Minor League Baseball Team — say, the Durham Bulls — being promoted to Major League Baseball, and the Miami Marlins being sent down to Triple-A for the next season.
Here are the 20 teams that are competing in the Premier League in the 2021-22 season:
Arsenal
Aston Villa
Brentford (promoted)
Brighton and Hove Albion
Burnley
Chelsea
Crystal Palace
Everton
Leeds United
Leicester City
Liverpool
Manchester City
Manchester United
Newcastle United
Norwich City (promoted)
Southampton
Tottenham Hotspur
Watford (promoted)
West Ham United
Wolverhampton Wanderers