How To Watch Tokyo 2020 Olympics in Malaysia: TV Channel, Live Stream, Online
The Tokyo Olympics are expected to happen this year — for real this time. They were originally set to take place in 2020, but were postponed because of the coronavirus pandemic. If you live in Malaysia and want to watch the games, here is our guide for you.
Less than a week until the Olympic flame is lit and the rescheduled 2020 Tokyo Olympic Games finally takes place, get prepared with all the information on dates, times, and live stream options across the 35 different sports and 53 disciplines. Accumulating to a total of well over 400 events, here's how to watch a Tokyo 2020 Olympics live streamin Malaysia, with a number of free broadcasting options available.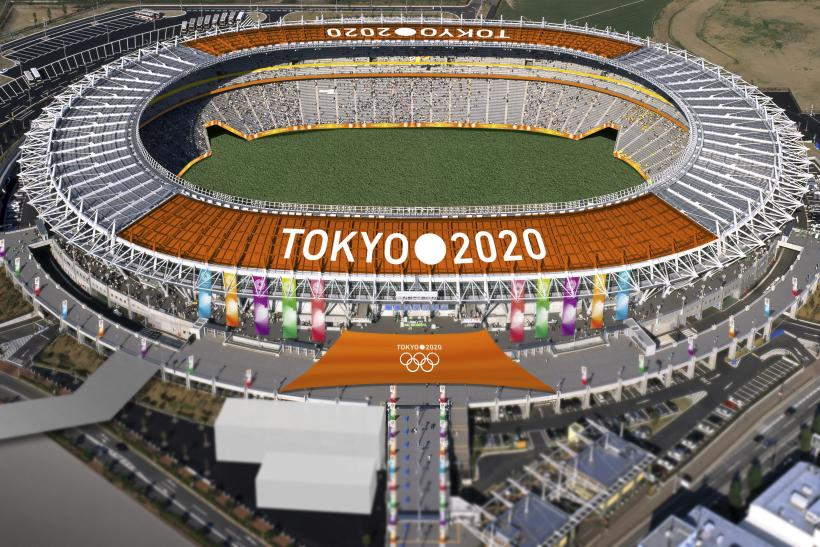 Photo: Getty Images
Cramming an astonishing amount into the 14-day Olympic schedule, it all kicks off with football and softball on Wednesday, July 21 - two days before what is sure to be a spectacular Olympic Opening Ceremony.
Softball is one of six new sports on the program, along with baseball, karate, sport climbing, surfing and skateboarding, though there are 15 new events in total, including mixed-gender competitions and the hotly anticipated 3x3 basketball.
If there's one event you absolutely should not miss it's the men's 100m sprint, and the competition has been blown wide open after Usain Bolt's retirement. It's set for Sunday, August 1, aka Golden Sunday, which will see 25 gold medals handed out.
How to watch Tokyo 2020 Olympics from Malaysia via beINSport
Founded back in 2012, beIN SPORTS is a sports channel that is used predominantly for European sports, with coverage broadcasted to overseas markets, including Australia. Locally, beIN SPORTS acquired the Setanta Sports Australia network, rebranding in 2014 and expanding the number of channels available in 2016. BeIN SPORTS has since evolved into more than just a sports channel, and now offers its own subscription-based streaming platform called beIN SPORTS CONNECT.
beIN SPORTS CONNECT offers live matches for the majority of competitions, leagues and games, with highlights, replays and results also available on both the website and app. beIN SPORTS CONNECT also offers a TV Guide for its channels and competitions, meaning you can book your schedule out in advance to ensure that you don't miss your team play. If you do miss your team though, beIN SPORTS CONNECT also has 'Catch Up', allowing you to watch matches in your own time.
If you don't have a beIN SPORTS CONNECT subscription, you can still stream beIN SPORTS channels on other streaming platforms such as Foxtel, Kayo or Fetch which each include access to three beIN SPORTS channels.
How much does beIN SPORTS cost?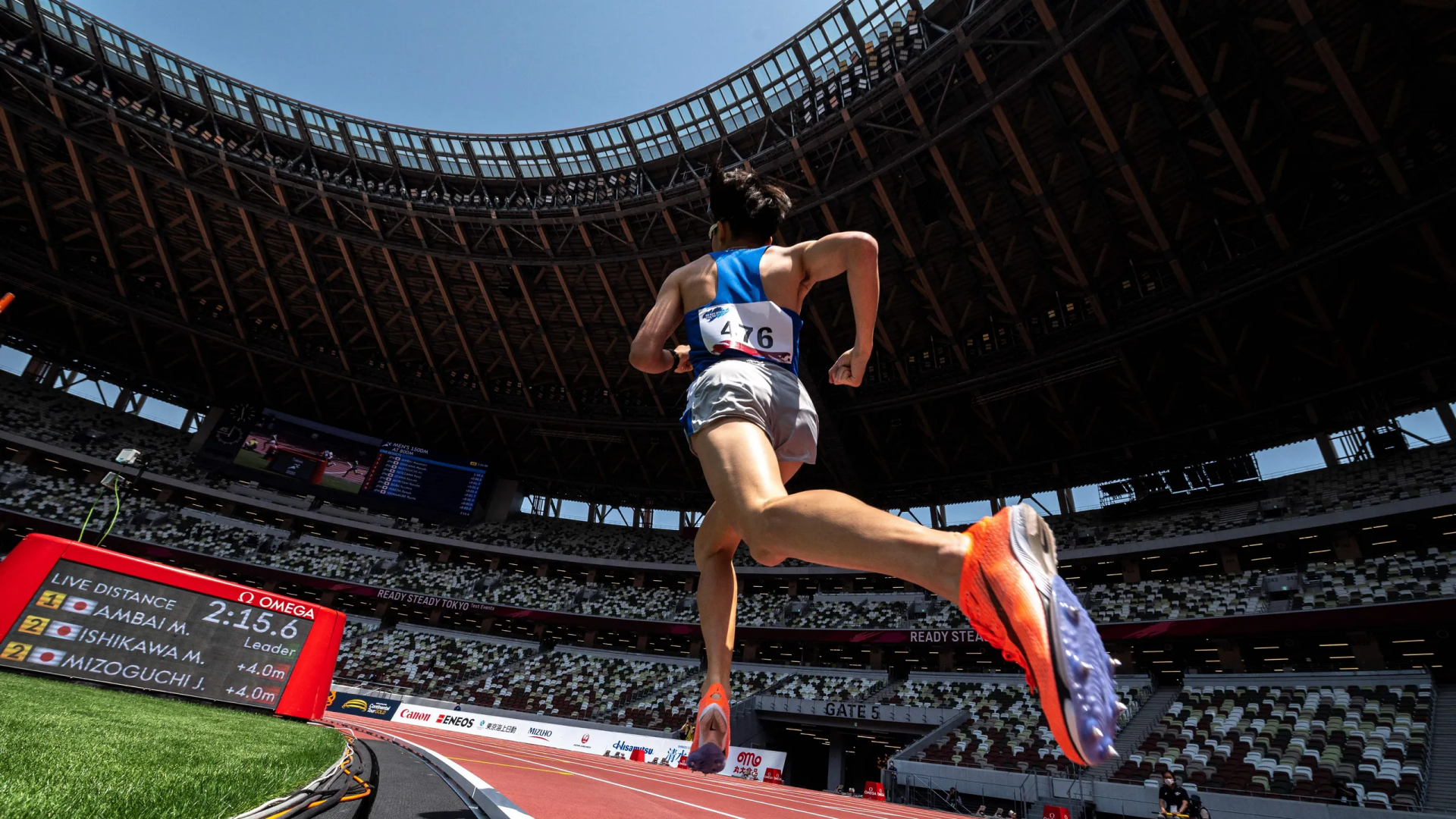 Photo: Getty Images
There are three ways to subscribe to beIN SPORTS – a monthly plan, a yearly plan or through another streaming service that offers beIN Sports.. If you choose to use another platform, the cost will depend on their individual subscriptions or bundles available. If you choose to subscribe to beIN SPORTS CONNECT, a monthly plan will set you back $19.99 a month, with the yearly plan costing $179.99.
Both the monthly and yearly plan also come with a two-week free trial, meaning you can try before you buy. Just be sure to cancel after your free trial though, or you'll be automatically rolled onto a recurring plan.
Payment can be made by credit and debit card, with both Visa and Mastercard accepted.
How To Watch beIN Sports without Cable
Sling TV is easily the most affordable option for beIN sports. Sling TV offers live beIN Sports, beIN Sports La Liga, and beIN Sports Connect in their $10 per month World Sports package. They offer a 1 Week Free Trial. You can also get a Year of World Sports for only $60 (%50 off). Here are the details on Slings World Sports package:
Price: $10 per month
Channels: beIN Sports, beIN Sports Connect, beIN LaLiga, Willow, Willow Xtra, Outside TV and Nautical Channel
FuboTV originally started as a streaming service catered to soccer fans before expanding their channel roster to compete with the top live streaming service. However, they haven't forgotten their roots and still carry beIN Sports, beIN Sports en Español, beIN Sports La Liga, and beIN Sports Connect in their starter package for $64.99 per month, but offer a 1-week free trial for you to try. The starter package includes:
Live channels like AMC, A&E, USA, and more
Live local CBS, FOX, and NBC in many markets
some live events in 4K resolution
a cloud DVR
Vidgo is a newer Streaming service that offers fairly competitive pricing over other live streaming services. The only catch is they do not currently offer a DVR. Hopefully, that will change in the future.
beIN Sports in English is available as a part of their Core package along with over 60 other channels. New customers can sign up for the Core Plan for $55 per month. (They offer discounted promo pricing for new customers.) Vidgo doesn't force you into a contract so you can cancel any time.
How to watch Live Tokyo 2020 Olympics in Malaysia on Astro
All-Asian Satellite Television and Radio Operator, doing business as Astro, is a Malaysian satellite television and IPTV provider. It operates in Malaysia and Brunei and operates from the All Asia Broadcast Centre in Kuala Lumpur and MEASAT in Cyberjaya. In 2016, the company was recorded as achieving 71% household penetration in Malaysia. It was granted an exclusive license as the sole pay-television provider by the Malaysian federal government until 2017. Astro is a wholly-owned subsidiary of Astro All Asia Networks plc and is operated by MEASAT Broadcast Network Systems Sdn. Bhd.
Astro launched the high-definition platform Astro B.yond in 2009 and the IPTV platform AstroIPTV in 2011, with the latter targeted at consumers who were unable to receive the company's satellite services.
To start watching, just download the Astro Go app which is available on both Google Play Store and Apple AppStore. Alternatively, you can also watch via your desktop browser at astrogo.astro.com.my. An Astro ID is required and it's free to register.
Astro customers with an active Pay-TV subscription can link their accounts to watch corresponding on demand and TV channels available on Astro GO as part of their subscription. Do I have to pay extra to use Astro GO? No, Astro GO is a free app.
Broadcast Tokyo 2020 Olympics in Malaysia on RTM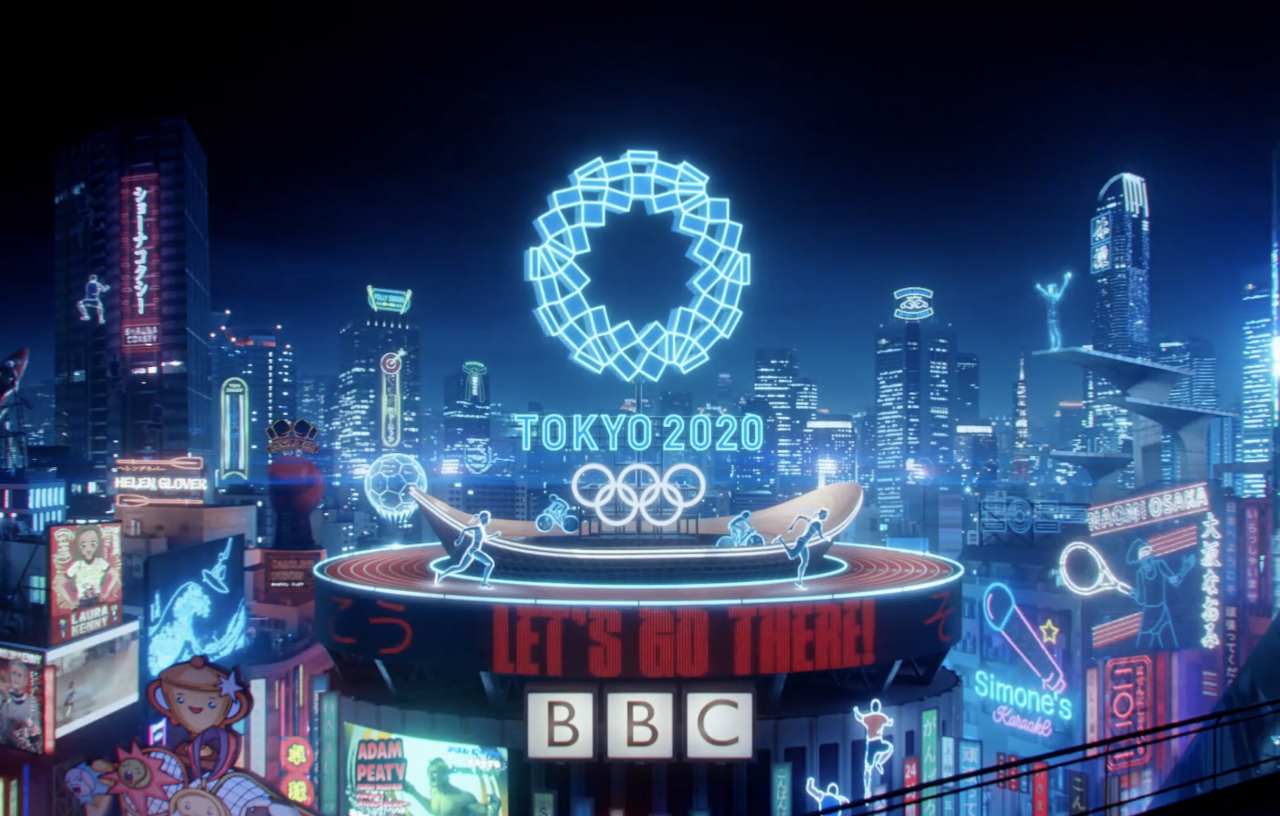 Photo: Getty Images
Radio Televisyen Malaysia (RTM) (lit. 'Radio Television Malaysia'), also known as the Department of Broadcasting, Malaysia (Malay: Jabatan Penyiaran Malaysia) is the state broadcaster of Malaysia. Established on 1 April 1946 as Radio Malaya, it is the first and the oldest broadcaster in the country. When Malaysia was formed on 16 September 1963, Radio Malaya was renamed Radio Malaysia while Televisyen Malaysia was established on 28 December the same year. In 1969, Radio Malaysia and Televisyen Malaysia merged to form the present day broadcast department. Radio Televisyen Malaysia monopolised the free-to-air television until 1984 and radio until 1988, when private television and radio stations such as TV3 and Best FM begin to exist. Currently, it operates 6 television channels and 34 radio stations.
Television Channels
RTM offers six terrestrial TV channels in Malaysia. While Malay and English are main languages used for its programmes, three out of six channels also offer vernacular language programmes for its non-Malay native population (widely known as Bumiputera), as well as Chinese and Indian minorities.
| Name | Language | Programming |
| --- | --- | --- |
| TV1 | Malay and English | News, culture, entertainment and children |
| TV2 | Malay, English, Chinese (Mandarin and Cantonese), Indian (Tamil and Hindi), Indonesian, Korean and Turkish | News, culture, entertainment and children |
| TV Okey | Malay, English, Chinese (Mandarin), Indian (Tamil), Indonesian, Bajau, Dusun, Kadazan and Iban | News, culture, entertainment, children and education |
| Berita RTM | Malay, English, Chinese (Mandarin), Indian (Tamil), Bajau, Dusun, Kadazan and Iban | News |
| Sukan RTM | Malay and English | Sports |
| TV6 | Malay | Classic movie, classic variety show, classic series (Channel on trial) |
Watch Tokyo 2020 Olympics in Malaysia on Unifi TV
Unifi TV (stylized as unifi tv, formerly known as HyppTV prior to January 2018) is an IPTV service operated by Telekom Malaysia (TM). It was launched in 2010 as part of TM's bundled Triple-play service offering of VoIP Telephone, Internet and IPTV called Unifi.
The service is being offered to residential and business customers in Malaysia over an optical fiber network via Fiber to the Home (FTTH) for landed properties and VDSL2 for high rise properties.
This IPTV service was later offered to Streamyx ADSL2+ (now called as "Broadband" or "pre-unifi") customers. However, due to the technical limitations of ADSL on copper line, certain features like picture-in-picture (PiP) and high-definition (HD) available to unifi customers are not available for Streamyx customers. The bandwidth is also shared for both Internet and IPTV for Streamyx customers.
The IPTV service is also available to all mobile device subscribers with the unifi playTV (officially known as playtv@unifi) app (formerly known as HyppTV Everywhere) for Android and iOS. Each unifi TV subscriber is entitled to two free mobile devices for watching, and customers are free to sign up for extra packages on an à-la-carte basis. A specially-priced data plan may be purchased from several telcos to ensure watching shows doesn't drain the data quota of the phone.
How to watch Unifi TV on your Android TV device
If you're a Unifi broadband subscriber without a Unifi TV set-top-box, you can still watch their IPTV content on an Android TV device. This would include Smart TVs with Android TV, Android TV boxes such as the Mi Box S or even the new Xiaomi Mi TV stick.
Previously, subscribers on lower Unifi plans would have to watch the channels on their phones or tablets. With the new Unifi PlayTV app on Android TV's PlayStore, you can watch live TV channels and video-on-demand (VOD) content on the big screen.
According to the FAQ, the app supports Google certified devices running on Android TV OS. Take note that it must be an Android TV platform and not any TV boxes with Android will be supported.
To install Unifi TV, just launch the Google Play Store on your Android TV device, search for Unifi TV and hit install. Once that's done, just login with your Unifi TV ID and password.
The login details are different from your Unifi broadband ID and you can reset the password through the Unifi PlayTV app on your phone. Take note that the ID uses the xxxxx@iptv format.
Is the Olympic Channel free?
After that little more depth in your Olympics spectating. The Official Olympics Channel is available via your browser or as an app on many devices. Here you can find replays of some of the most iconic moments in Olympics broadcasting history, as well as live events in some territories, documentaries, and so much more.
A great means to get you geared up in the lead up to the Opening Ceremony, check out the Olympic Channel.
Will there be domestic spectators at the Olympics?
Every decision made about the Tokyo 2020 Olympics is done so with considerable amounts of scrutiny as the global health crisis continues to dictate large scale events and the drawing in of large crowds. One question which had yet to be settled was whether the Tokyo Olympics will keep its events behind closed doors, or whether the Japan National Stadium seats will be filled with spectators.
Having sold tickets to Olympic events two years prior, the organising committee had expected ticket sales to bring in ¥90bn. In the event these ticket sales have to be refunded, that will account for a loss of over 50% of the Olympic games commercial revenue.
While reports had detailed up to 10,000 people could be allowed to watch the Olympic Games in person in Tokyo, as the capital has seen a recent spike in infection rates, Tokyo has entered into a state of emergency, running from July 12 to August 22. This means there will be no spectators in the capital, with no alcohol to be served at bars or restaurants either, closing at 8pm local time.
For venues outside of the capital, though, including the regions of Fukushima, Miyagi and Shizuoka, a capacity of 50% up to 10,000 will be allowed spectators.