How to Watch TV Channels for FREE in Vietnam
The ON+ internet TV service in Vietnam has just been officially launched with rich contents, more than 140 channels, especially exclusive international sports, entertainments, movies, ect.
Watch TV Channels on ON+ in Vietnam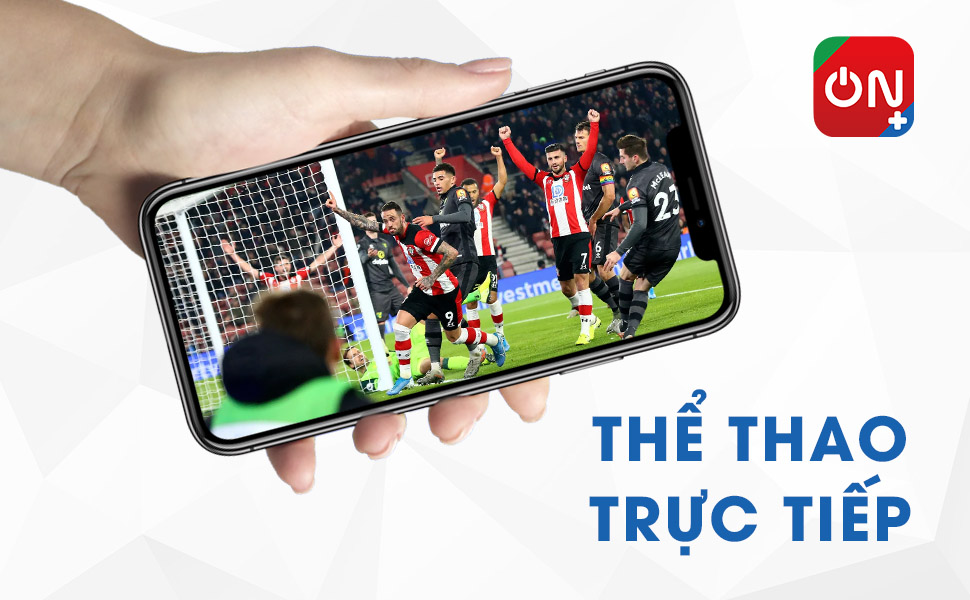 Photo: VTV
ON+ is a television service on the internet that provides television and on-demand content directly to users via the internet. Users can access and use the ON+ service anytime and anywhere on devices connected to the internet. This is a service jointly developed by VTVcab and MobiFone.
The strength of the ON+ service is the rich content store with more than 140 TV channels including VTV, VTVcab, SCTV, HTV, THVL … and unique international channels (BOX, Blue Ant… ). Sports channels produced by VTVcab are also fully provided on ON+, which will bring fans complete information about domestic and international sports.
Sports-loving audiences can follow famous journalists including Long Vu, Quang Huy, Quang Tung, etc. to comment and analyze exclusive sports tournaments such as the World Cup, UEFA Champion League, Europa League, La Liga, etc. Bundes Liga, English Premier League; ATP tennis tournament; NBA professional basketball tournament and especially Euro 2020 on ON+.
ON+ provides an on-demand movie store including blockbuster movies, series, TV series, movies from Vietnam, China, Japan, Korea, America… For young audiences, ON+ There is a lesson-by-class curriculum for each class.
Like many other online content services, ON+ users can review broadcasts at any time.
Besides the rich content store, ON+ also has the advantage of capacity and transmission speed of MobiFone network operator. Just by registering for ON+ packages with Mobifone subscribers, viewers can watch online TV and on-demand content for free with unlimited data. MobiFone operator promises to provide a stable network connection with low latency for users of ON+ service. Besides the free unlimited data package, ON+ users via MobiFone's service are also entitled to promotions for on-net calls and data access outside of television services.
Unlimited data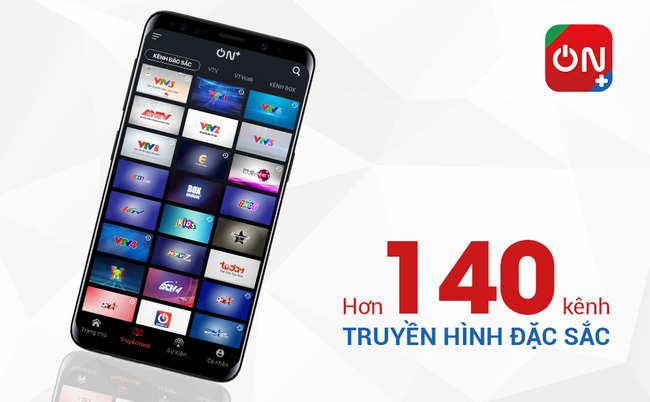 More than 140 channels. Photo: VTV
Along with VTVcab's unique content store, ON+ has a clear advantage when combining with MobiFone's capacity and streaming speed. As a leading company in the field of telecommunications, MobiFone has a stable and high-speed Internet access line. Simply sign up for ON+ packages with Mobifone numbers, viewers can watch online TV and content on demand without worrying about running out of data.
In the near future, ON+ will provide service packages for customers using SmartTV and receivers. In addition, the provider will present interactive tv services for live sporting events and game shows to help viewers enhance experience and add excitement to new TV trends.
Sign up for the ON+ package via the number 999 (OPV to 999).
The ON+ app is currently available on the App Store and Google Play.
How to watch TV channels for Free in Vietnam: News, sports, movies etc on VTVCab
Vietnam Cable Television VTVcab the strength of CATV services - constant collaboration with strategic partners in the implementation of nationwide cable network to rapidly gain market share and market development.
From 2008 to present, promoting VTVcab intensified cooperation, joint ventures, associated to the cable network present in over 50 provinces, covering all cities, urban areas, towns, townships, densely population according to plan ... put in parallel with the integration and implementation of value-added services on the network.
VTVCAB ON is the leading application for watching TV and digital content online. With VTVCab On you can watch TV online anywhere and anytime with extremely high quality and very fast speed with internet-connected devices. Not only is VTVCab On online TV but also owns a diverse digital content store with more than 200 diverse and impressive TV channels (VTV, VTC, SCTV, VTVcab, Box Movie, Fox Movie, Fox Life, Fox HD, HTV … ), channels are in Full HD quality and constantly updated to meet all your online entertainment needs.
Features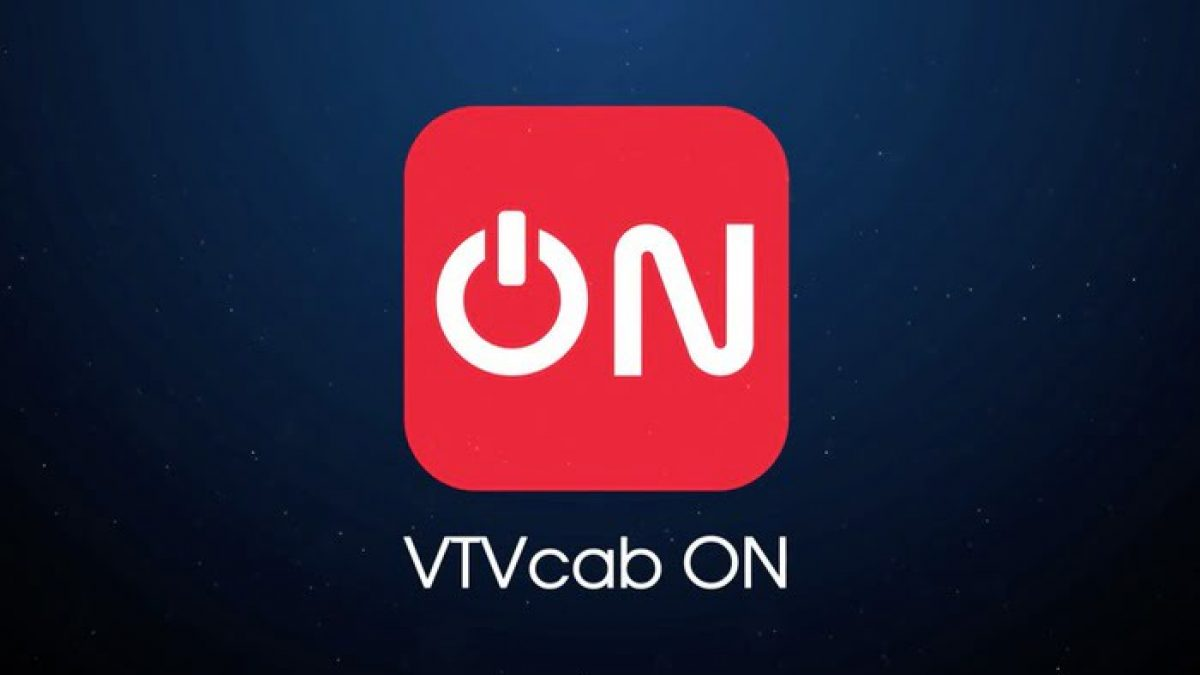 Photo: VTVCab ON
You can install VTVcab ON on all Smart TVs: LG, SamSung, TLC, Sony, Toshiba, Panasonic, Asanzo, Sharp, Skyworth and Android boxes such as Hi Media, Minix, Zidoo, Xiaomi, Egreat, Vibox, Kiwi, Kara, DVB T2, VTVcab ON.
Watch interesting shows that have aired for 7 days.
Scheduling and reminding for the Shows which you want to see.
You can watch Sports channels or watch football online broadcast the most exciting leagues with Low Latency Streaming Technology, almost like you are watching live on the field:
ATP tennis tour.
EUROPA LEAGUE.
World Cup.
La Liga.
With VTVCab On application, watching movies online has never been easier. On VTVCab bring rich content repository needs to watch movies to customers of all ages and genders include:
Latest TV series, movies.
Chinese dramas, Korean dramas, Thai dramas, Vietnamese movies, American movies.
Movie theaters.
Movies on-demand.
Safety education section for young children:
The best curriculum for children with attractive content helps children develop intelligence (Kids, Baby TV, Vfamily …).
Stimulating all senses for your baby to explore the world.
Download now VTV cab ON! The most interesting and attractive programs are waiting for you.
VTV to screen Tokyo 2020 Olympics for free
Vietnam Television (VTV) and its partners have won the television rights to the Tokyo 2020 Olympic Games for Vietnam, VTV has announced.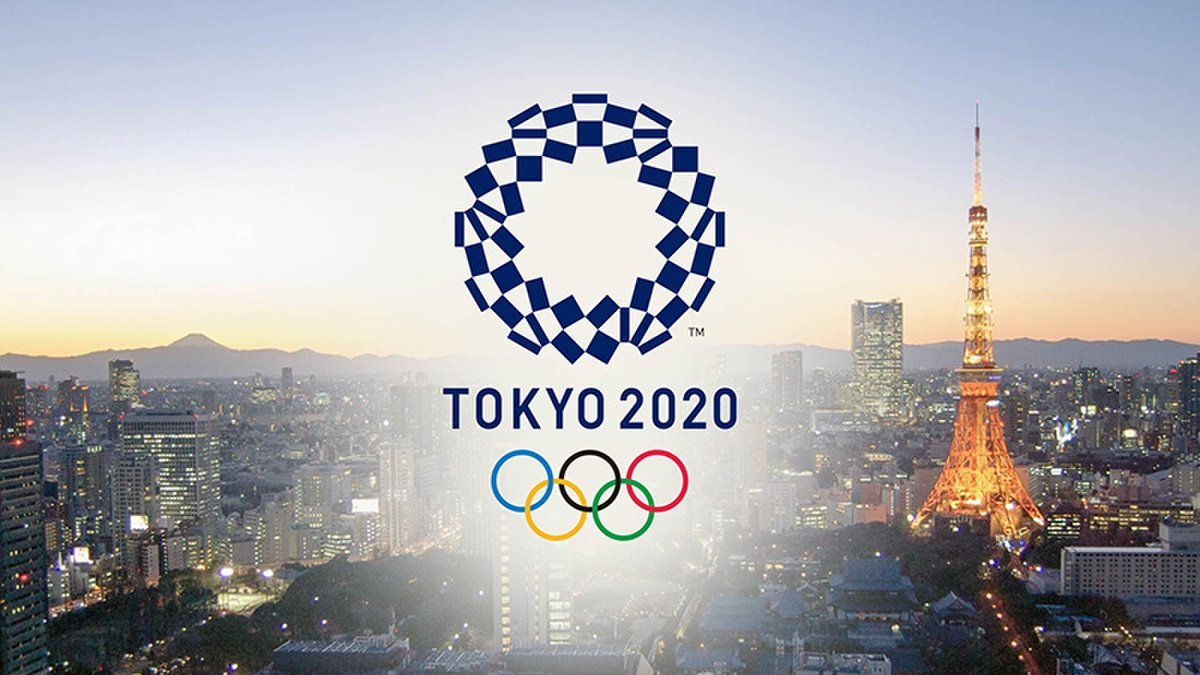 Photo: Vietnamnet
VTV said it was working with its partners in preparation for screening the games and would make viewing schedules available as soon as possible.
During the past three years, VTV has negotiated with the Tokyo Olympics organisers to buy the television rights for Vietnam.
Initially, the International Olympics Committee asked for more than 20 times what the 2016 Brazilian Olympics' television rights cost. However, on July 21, VTV managed to successfully negotiate a deal that would allow them to screen the Tokyo 2020 Olympics. As a result Vietnamese people will be able to watch the Olympics on the free-to-air television station.
The Tokyo 2020 Olympics will take place from July 23 to August 8. The Olympics is the largest sporting event in the world. It is held every four years, bringing together the top athletes from countries all over the world.
The Vietnamese sports delegation taking part in the Tokyo Olympics consists of 43 members, including 18 athletes competing in 11 competitions.
How to watch sports, entertainment, movies etc on myK+
myK+ is the online television application provided by K+.
Subscribers of Premium+ package (installing K+ satellite parabola dish and set-top-box) are eligible to register and enjoy FREE myK+ service to watch TV channels on their devices via internet connection including PC, laptops, tablets and smartphones (Android and iOS).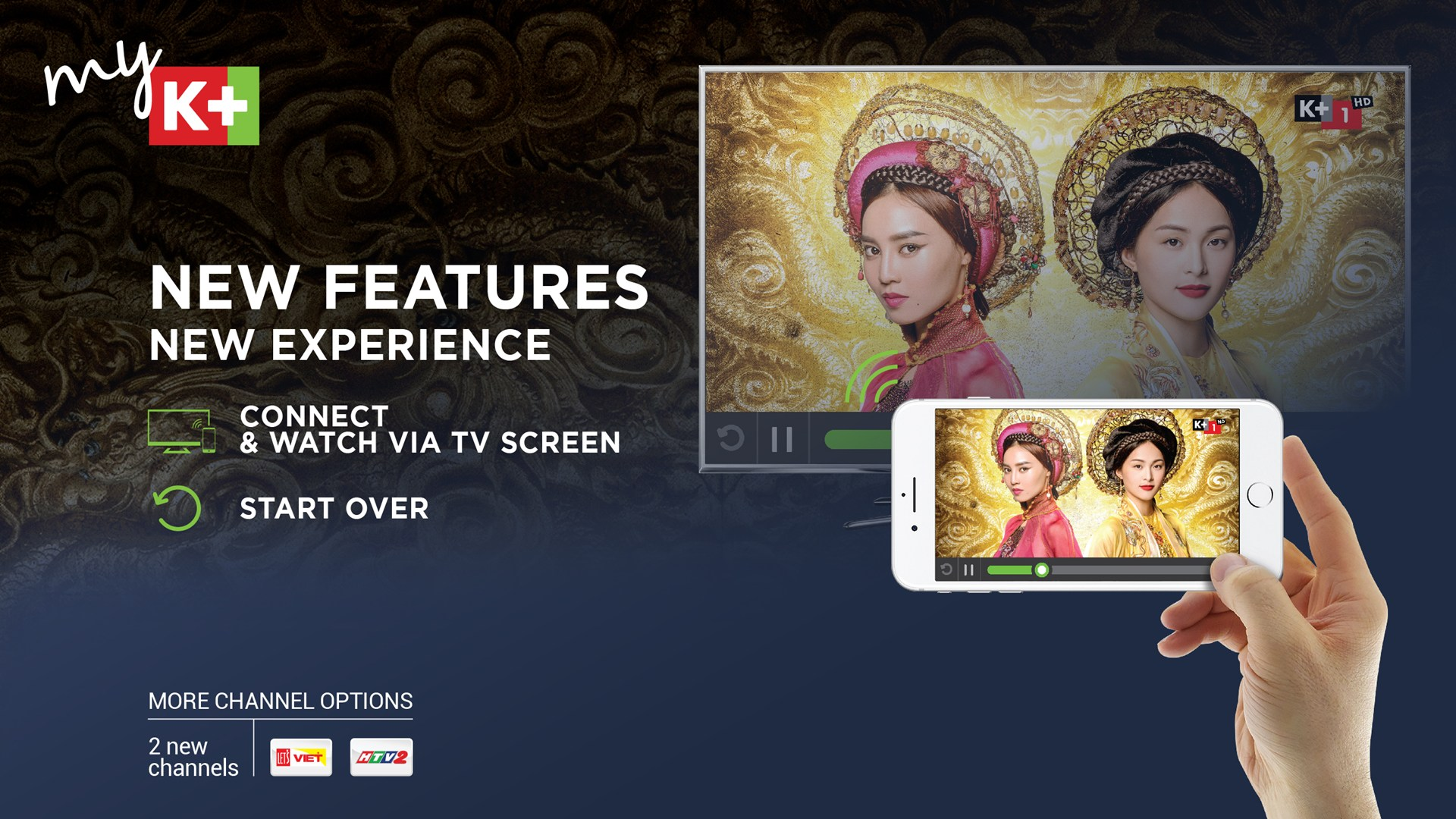 Photo: myK+
Those who do not install satellite dish and set-top-box can also subscribe to use myK+ app by registering for myK+ NOW online TV package on website www.kplus.vn
Subscribers using myK+ would be able to enjoy premium contents on K+ channels including: all matches of The Premier League exclusive for 3 seasons from 2019-2022, The UEFA Champions League and Europa League exclusive on K+ until 2021, all ATP Tour, PGA Tour, IndyCar racing, latest Vietnamese movies, latest international TV series as well as other exciting programs exclusive on K+ channels. Hundreds of local and international channels are also available on the app.
Both subscribers of free or paid myK+ app need to create their account (either myK+ or myK+NOW) on website www.kplus.vn Then they can login to myK+ on website (via PC, laptop) or download FREE myK+ app to their Android or iOS devices and enjoy the service conveniently anytime anywhere via internet connection.
At the moment, there are more than 100 channels including 4 K+ channels (in both HD and SD) and dozens of local and international channels. The total number of channels on myK+ might be different to that of the satellite channel package.
HOW TO REGISTER FOR MYK+ ACCOUNT
Step 1: Fill in the registration form on the website www.kplus.vn
Step 2: Click on the verification link in the email after submitting the form
Step 3: Verify the mobile number registered in Step 1