Vietnam vs Saudi Arabi World Cup 2022: Date and Time, Team News, Prediction, Watch Live
The match between Vietnam and Saudi Arabia will take place at 1 a.m. on Sept. 3 (Hanoi time). Here is the predictions, team news, how to watch the match.
The 2022 FIFA World Cup is scheduled to be the 22nd running of the FIFA World Cup competition, the quadrennial international men's football championship contested by the national teams of the member associations of FIFA. It is scheduled to take place in Qatar from 21 November to 18 December 2022. This will be the first World Cup ever to be held in the Arab world. This will be the second World Cup held entirely in Asia after the 2002 tournament in South Korea and Japan. In addition, the tournament will be the last to involve 32 teams, with an increase to 48 teams scheduled for the 2026 tournament in the United States, Mexico, and Canada. The reigning World Cup champions are France. Due to Qatar's intense summer heat, this World Cup will be held from late-November to mid-December, making it the first tournament not to be held in May, June, or July; it is to be played in a reduced timeframe of around 28 days.
Vietnam vs Saudi Arabi: Date and Time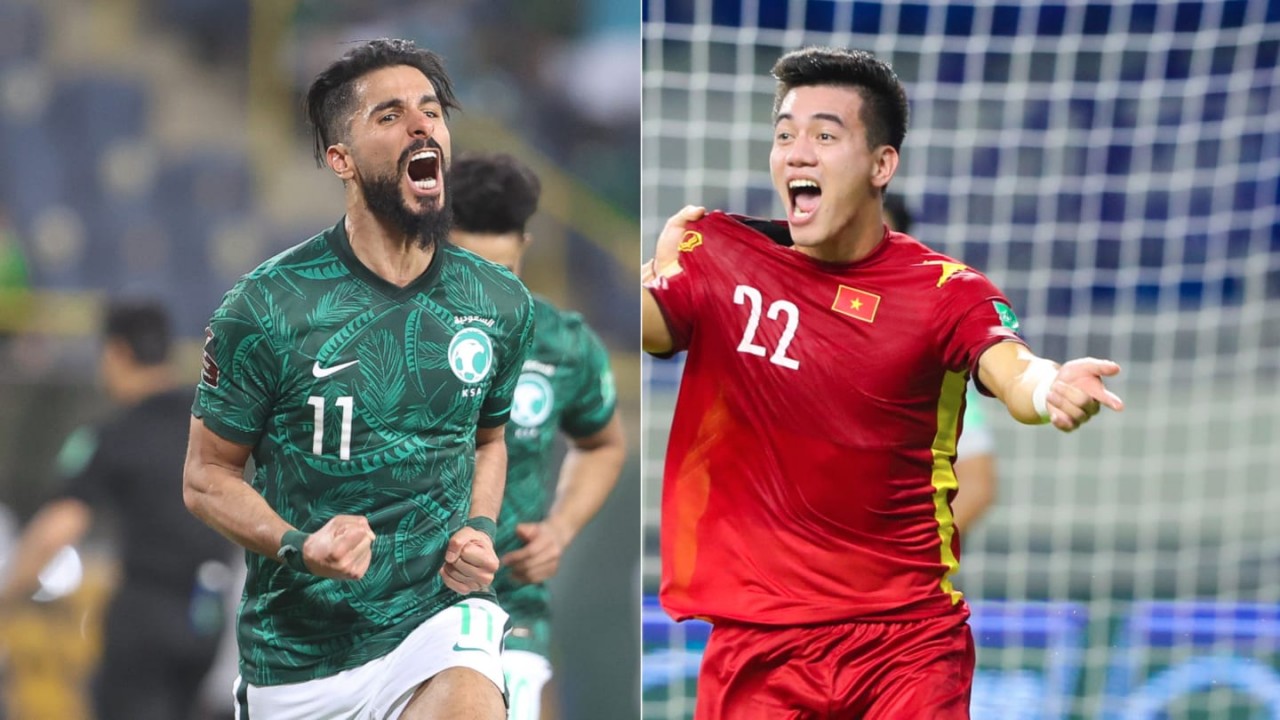 Photo: AFC
The two teams will kick off at King Saud University Stadium on Sept. 2., which is 1 a.m. on Sept. 3 (Hanoi time).
Tean news
Saudi Arabi's squad
Mohammed Al Owais, Zaid Al Bawardi, Abdullah Al Oweisheer, Mohammed Al-Rabiei, Hassan Timbekti, Abdullah Mado, Abdul-Ilah Al-Omari, Ali Al-Blaihi, Saud Abdul Hamid, Muhammad Al-Barik, Sultan Al-Ghannam, Muhannad Al-Shanqeeti, Yasser Al-Shahrani, Abdullah Atif, Ali Al-Hassan, Abdul-Ilah Al-Maliki, Ali Al-Asmari, Nasser Al-Dossary, Sami Al-Naji, Salman Al-Faraj, Muhammad Al-Kwaikibi, Fahd Al-Mawlid, Abdulrahman Gharib, Salem Al-Dossary, Firas Al-Braikan, Abdullah Al-Hamdan, Saleh Al-Shehri.
Vietnam's squad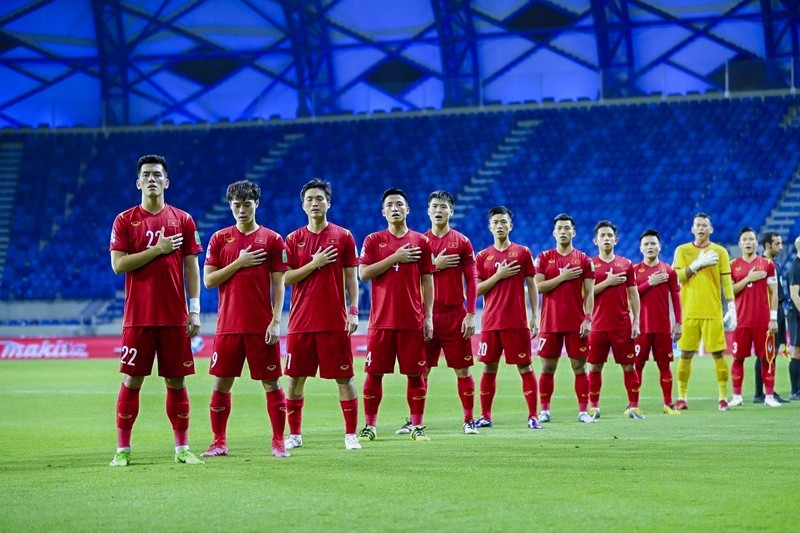 Photo: Vietnamnet
Goalkeepers: Dang Van Lam (Cerezo Osaka), Bui Tan Truong (Hanoi FC), Nguyen Van Toan (Hai Phong FC)
Defenders: Bui Tien Dung (Viettel FC), Que Ngoc Hai (Viettel FC), Nguyen Thanh Binh (Viettel FC), Ho Tan Tai (Topenland Binh Dinh), Vu Van Thanh (Hoang Anh Gia Lai), Do Duy Manh (Hanoi FC), Doan Van Hau (Hanoi FC), Nguyen Thanh Chung (Hanoi FC), Tran Dinh Trong (Hanoi FC), Bui Hoang Viet Anh (Hanoi FC), Le Van Xuan (Hanoi FC)
Midfielders: Nguyen Hoang Duc (Viettel FC), Nguyen Trong Hoang (Viettel FC), Phan Van Duc (Song Lam Nghe An), Nguyen Phong Hong Duy (Hoang Anh Gia Lai), Luong Xuan Truong (Hoang Anh Gia Lai), Nguyen Tuan Anh (Hoang Anh Gia Lai), Tran Minh Vuong (Hoang Anh Gia Lai), Nguyen Quang Hai (Hanoi FC), Pham Duc Huy (Hanoi FC), Ly Cong Hoang Anh (Hong Linh Ha Tinh), Nguyen Hai Long (Quang Ninh Coal)
Forwards: Ha Duc Chinh (SHB Da Nang), Nguyen Tien Linh (Becamex Binh Duong), Nguyen Cong Phuong (Hoang Anh Gia Lai), Nguyen Van Toan (Hoang Anh Gia Lai)
Predictions, Match previews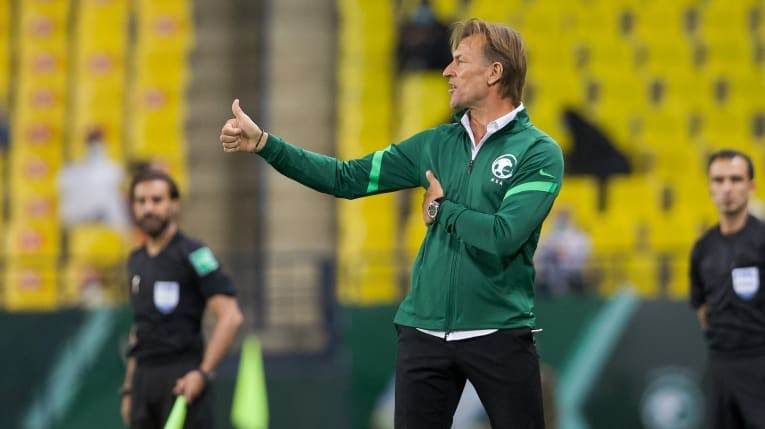 Photo: Getty Images
The Green Falcons returned to the FIFA World Cup in 2018 after 12 years, having previously qualified to every edition between 1994 and 2006, with their best result being a Round-of-16 appearance on their debut in USA 1994 when they were eliminated by eventual semi-finalists Sweden.
Head coach Herve Renard had led Morocco to qualify to the 2018 FIFA World Cup, their first in two decades, and will have a full squad to choose from as he attempts to make it two consecutive appearances.
The Frenchman said it is important for Saudi Arabia to hit the ground running against a Vietnamese side who will relish the challenge of taking on one of Asia's top sides.
"All the games are so important. If you are missing one game, you are almost in trouble in the group, so immediately we have to be ready and we know this group will be very tough, so our focus is on Vietnam now and only on Vietnam," said Renard to local media.
Meanwhile, Vietnam have already made history under head coach Park Hang-seo, reaching this stage of the Qualifiers for the first time in their history, but the Golden Star Warriors will have their work cut out for them with a raft of injuries hitting their squad.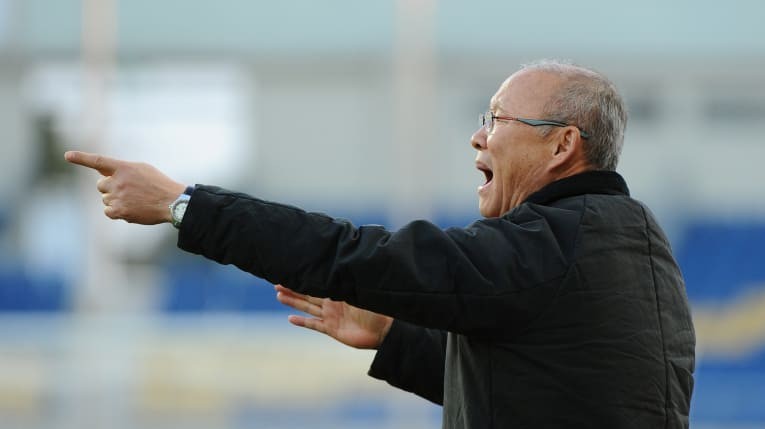 Photo: AFC
Full-back Doan Van Hau is set to miss out on the first game and is a race against time to be fit for their second match five days later, meanwhile midfielder Tran Minh Vuong suffered a knee injury in August and defenders Bui Tien Dung and Nguyen Thanh Chung have also been ruled out to limit Park's selection options for the game in Riyadh.
"We will try to improve our defensive line to play these games with confidence and great spirit. Personally, I don't feel much pressure playing in this position because my teammates support me really well. Together, we form a solid defence and we will improve it even more to get ready for the final round."
Head-To-Head
The two sides have met on two occasions, both coming in the 2002 FIFA World Cup Qualifiers. Saudi Arabia strolled to 5-0 and 4-0 wins in the group that was hosted by the kingdom, but in the two decades since then, Vietnamese football has taken huge strides forward, reaching the quarter-finals of the AFC Asian Cup in 2007 and 2019.
Where to watch World Cup 2022 in Vietnam?
Tech giant FPT has purchased the screening rights for the final round of World Cup Asian qualifiers, including Vietnam's matches.
All games will be broadcast exclusively via FPT TV and FPT Play. Ten Vietnamese qualifiers can also be viewed on mobile app Foxy and FPT Play Box.
Vietnam advanced to the final round of World Cup Asian qualifiers after the second round concluded Tuesday.
In the final round, Vietnam and 11 other teams will be divided into two groups of six to compete for World Cup slots. The top two teams of each group will directly qualify, while third-placed teams play for a slot in the World Cup playoffs.
The final round is set to take place between Sept. 2, 2021 and March 29, 2022. The draw for the final round will be held on June 24 at the Asian Football Confederation (AFC) headquarters in Kuala Lampur, Malaysia.
Vietnam also qualified for Asian Cup 2023, for which FPT also acquired broadcasting rights, along with AFC from 2021 to 2024.
Star midfielder reveals Vietnam's plan ahead of Saudi Arabia game
Nguyen Quang Hai said Vietnam will try to create scoring opportunities from set-piece situations in their World Cup qualifying clash with Saudi Arabia.
"The greatest strength of Vietnam is its relentless fighting spirit. We will play with confidence. The team has been receiving huge support from Vietnam Football Federation as well as encouragement from the fans," Hai told the press after a training session Monday night.
As a player with excellent skill in set pieces, Hai is expected to create a surprise in the upcoming game with Saudi Arabia.
"Not just me but other players have also prepared for set-piece situations. Hopefully, we can make the most out of our chances," he added, as cited in a VFF statement.
This is the first time Vietnam have qualified for the final round of World Cup qualifiers, and Saudi Arabia will be their first challenge.
"Playing on their home turf will be really tough but we are getting our confidence up. Vietnam are well-prepared. We will play the game as we were taught in training. For me, my target is to play with 100 percent of my ability," Hai said.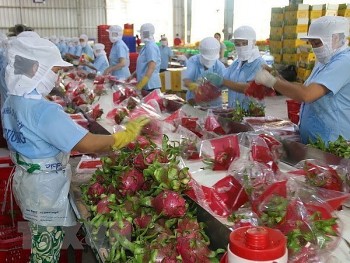 Make in Vietnam
Denmark and Vietnam strengthen cooperation in production, certification and management of organic products